Michael Jackson's car collection doesn't get any weirder than this.
What cars did Michael Jackson own?
Michael Jackson was an American singer, songwriter, and dancer. He made his debut in the music industry with the Jackson 5 in 1969. Since then, he kept on rising to the top. His album "Thriller" that was released in 1982 stayed on the charts for 80 weeks – and held the No. 1 spot for 37 weeks.
Unfortunately, Michael Jackson passed away on June 25, 2009, at 50 years old due to cardiac arrest. He will remain one of the biggest stars all time. Some of the timeless songs he made were Beat It, Billie Jean, Smooth Criminal, and We Are The World. Not only he left this world with good music, but also good.. and strange car collection.
The Michael Jackson's cars
In 1981, Michael Jackson had his driving license – at the age of 23, which is unusual for a star with plenty of money. Michael was once tossed in jail because he had an outstanding ticket after a police officer pulled him over. LaToya, Michael's sister, said that she did not want to be in a car with Michael driving because he had dangerous driving habits.
Although he had a bad reputation with his driving, this did not stop him from collecting cars. Let's take a look at what cars did Micheal Jackson own?
1. Michael Jackson's car: 1985 Mercedes-Benz 500 SEL
We'll start off the list with his longest owned car, a 1985 Mercedes-Benz 500 SEL. Michael Jackson used to travel from his Enciso home to the Los Angeles studio in his 500 SEL. When he changed his home to the fantasy land estate, Neverland Ranch, in Los Olivos, his Mercedes went with him.
via Pop Culture - Blog Berth
Later on, he gave his 1985 Mercedes-Benz 500 SEL to his aunt for her birthday – then the car was sold at Julien Auction's "Music Icons" for $100,000.
>>> Related: What exactly are Han's cars in The Fast and Furious: Tokyo Drift?
2. 1993 Ford Ecoline E150 van
Despite having a tour bus for his shows, Michael Jackson still decided to get himself a 1993 Ford Ecoline 150 van.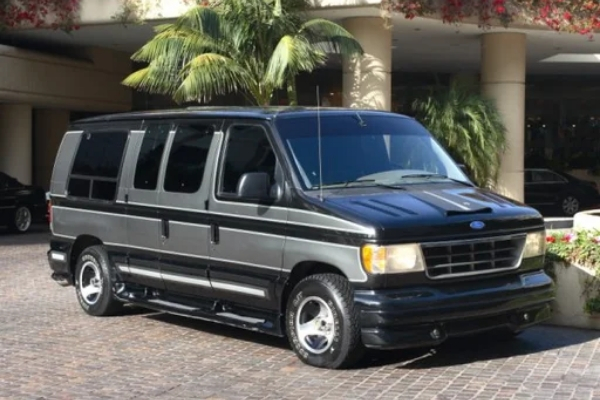 via LiveAuctioneers
What's interesting in this van was its heavily customized interior. The 1993 Ford Ecoline E150 van was equipped with a game console, a TV screen located at the front of the passenger seats, and high-end leather upholstery. The game console belongs to a museum today.
>>> Related: Top 10 best luxury cars for 2020
3. 1988 GMC Jimmy High Sierra Classic
With all the fame and money the king of pop earned, it would be strange owning a 1988 GMC Jimmy High Sierra Classis at that time.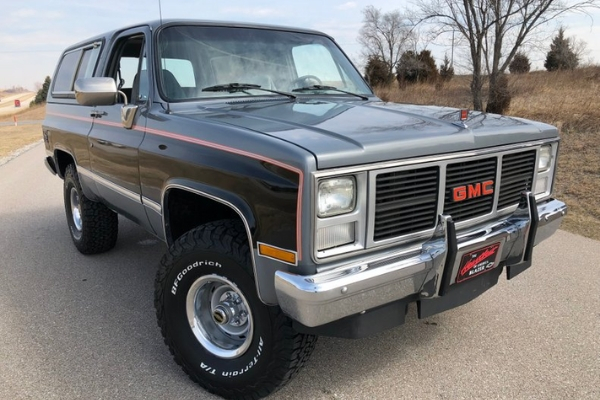 via Restore A Muscle Car
The SUV was considered traditional and ordinary. Michael Jackson probably bought it to satisfy his love for big cars.
>>> Related: Most extravagant cars in Donald Trump's collection
4. 1986 GMC High Sierra 3500 Fire Truck
Speaking of big cars, Michael also added a customized 1986 GMC High Sierra 3500, converted into a fire truck, into his collection.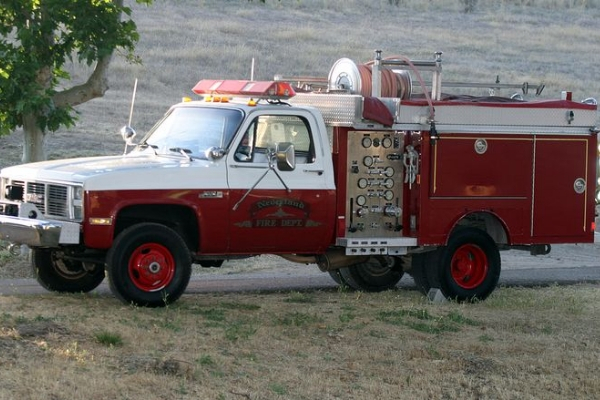 via Flickriver
The fire truck came with functional hoses, a water tank, and flashing red lights. This 1986 GMC High Sierra 3500 only adds to the confusion with Michael Jackson's weird and strange taste in cars. Some of Michael Jackson's car collection were influenced by his love for Peter Pan, hence the big red fire truck.
5. 1988 Lincoln Town Car Limousine
Dubbed as the "King of Pop," it was just right for Michael Jackson to own a limousine – actually, he has a fleet of it.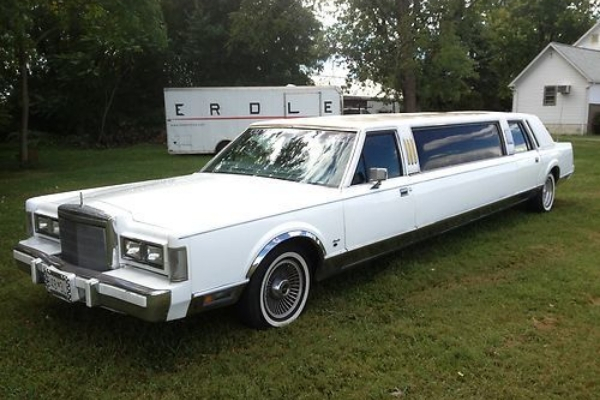 via 2040 Cars
The car had a gray leather, a fabric interior, and walnut paneling. Under the hood, the limousine was powered by a standard 5.0L multi-port fuel injection – that may not sound like a lot of power, but the 1998 Lincoln Town Car Limousine surely did get the job done in style especially when arriving in events.
>>> Related: [FOR FUN] Let's take a look at the Luxurious Manny Pacquiao's Car collection
6. 1990 Rolls Royce Silver Spur II Limousine
Another vehicle in his limousine fleet was the 1990 Rolls Royce Silver Spur II – driving around town with this limousine in 1990 would give an impression to people that there's a superstar in it.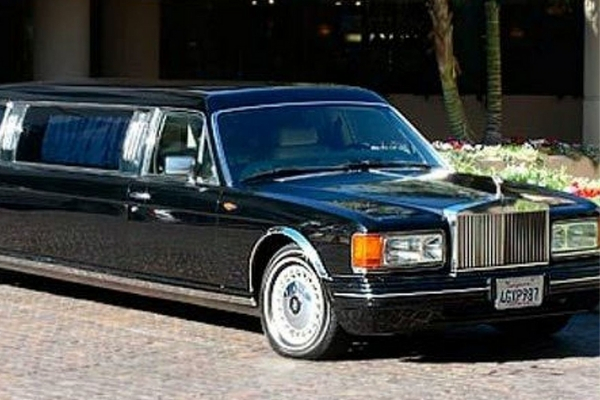 via Motor 1
The limo was powered by a 6.75L V8 engine mated with a four-speed automatic transmission. Inside, it was equipped with white and black fabric with a full-service bar.
7. 1999 Rolls-Royce Silver Seraph
One thing that stands out with Michael's 1999 Rolls-Royce Silver Seraph was its interior. It was made up of 24-carat gold and crystals – and it looked like the Palace of Versailles. The design was suggested by Michael himself.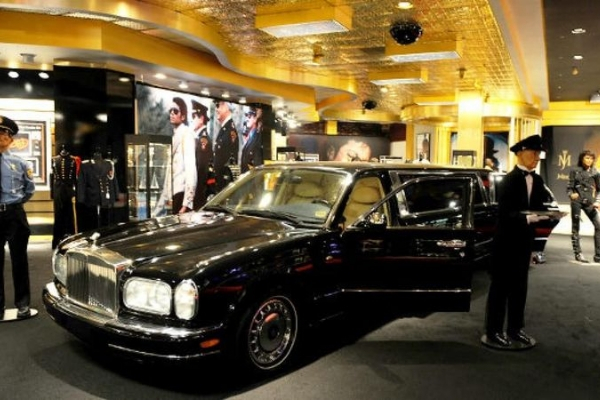 via Pinterest
The 1999 Rolls-Royce Silver Seraph was powered by a 5.4L V12 engine capable of generating 321hp and can go from 0-100 in 3.9 seconds.
>>> Related: Which cars does Adam Sandler currently own?
8. 1997 Neoplan Touring Coach
The bus that fits perfectly for a king. Michael Jackson purchased a 1997 Neoplan Touring Coach and equipped it with all the things he needed on the road.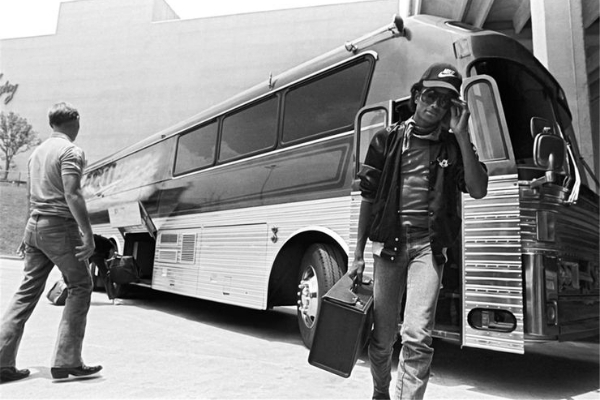 via Morrison Hotel Gallery
Inside, the bus features an en-suite bedroom, carpet with embroidered king's crown, and leather sofas. Plus, the bathroom was made in porcelain, gold, and granite.
9. 1954 Cadillac Fleetwood
The 1954 Cadillac Fleetwood was an astonishing vehicle that embodies what a good classic car looks like. This car was used in the "Driving Miss Daisy" motion picture starring Morgan Freeman and Jessica Tandy in 1989. Elvis Presley also owned an older version of the Fleetwood.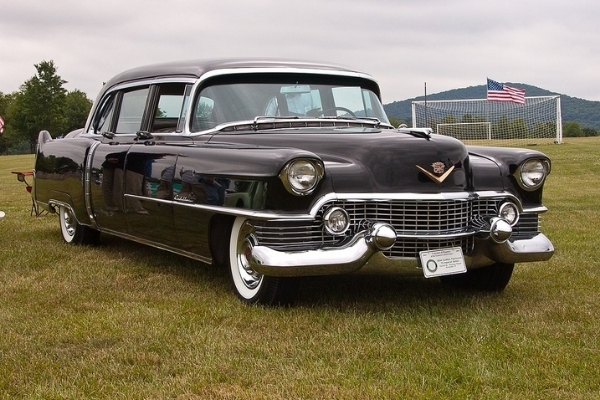 via Flickr
Powering the Fleetwood was a 331 CID V8 that is capable of producing 230 hp. It is safe to say that his 1954 Cadillac Fleetwood was an exception in being part of his strange car collection.
10. Peter Pan Golf Cart
It is not a surprise to everyone that Michael Jackson is a big fan of Peter Pan. To prove how big of a fan he was, the king of pop even had a custom made golf cart with a picture of him dressed like Peter Pan. He used this car to move around his property.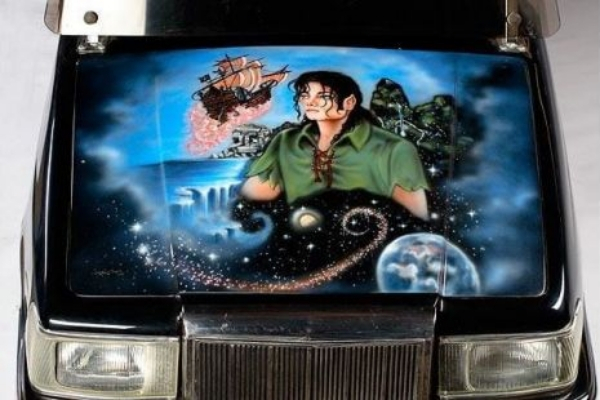 via Pinterest
This golf car was also part of the same auction the 1985 Mercedez-Benz 500 SEL was in – which was then sold at between $4,000 to $6,000.
11. Dodge Viper Mini-Car
This Mini-Car may not be a roadworthy car on the road, but it sure brought strange aesthetics with characters of the TV series "The Simpsons" imprinted on it.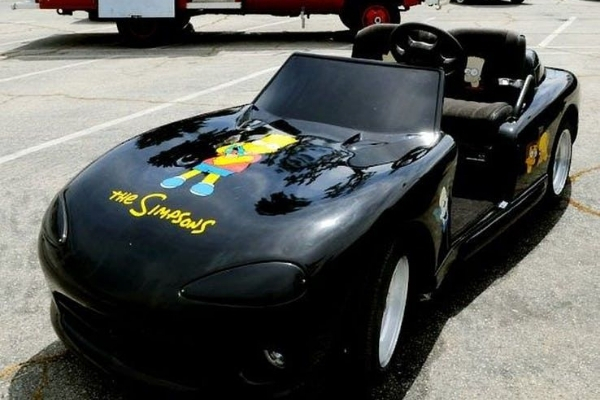 via Motor1
Michael Jackson probably bought this Mini-Car for the kids that were visiting his amusement park, Neverland Ranch.
12. Montana Carriage Company Electric Horse-Drawn Carriage
Dan Riley's Peter Pan Syndrome in 1983 definitely took a big part in explaining Michael Jackson's taste in cars. For that, Michael got himself an unusual horse-drawn carriage. In addition, this vehicle was installed with a CD player, sound system, lights, and a "Neverland Valley" decal on its sides.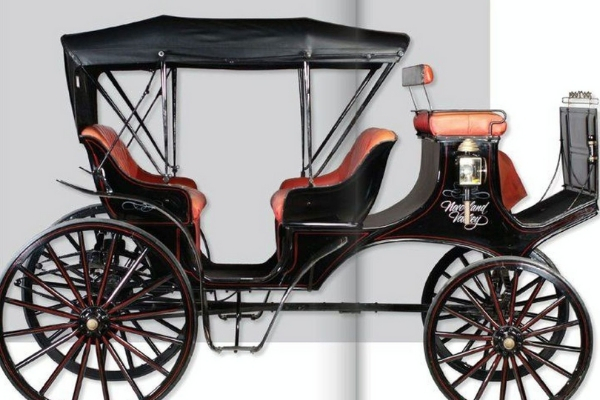 via Motor1
The Carriage was also part of Julien's Auction in 2009 and was sold for around $10,000 to further pay off his many debts.
13. 1909 Detamble Model B Roadster Replica
This car was also sold in Julien's Auction alongside his 1954 Cadillac Fleetwood and his Peter Pan Gold Cart for around $4,000 to $6,000.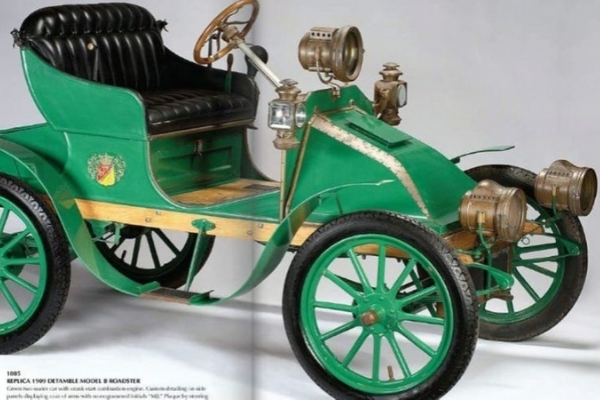 via Motor1
Imagine how much value his 1909 Detamble Model B Roadster Replica would have if it wasn't a replica. Michael drove this car around Neverland Ranch only since it's not a street-legal car.
14. Michael Jackson's car: Cadillac Escalade
To top off the list, we the have the Cadillac Escalade. The king of pop was seen driving this renowned SUV around town in the final years of his life.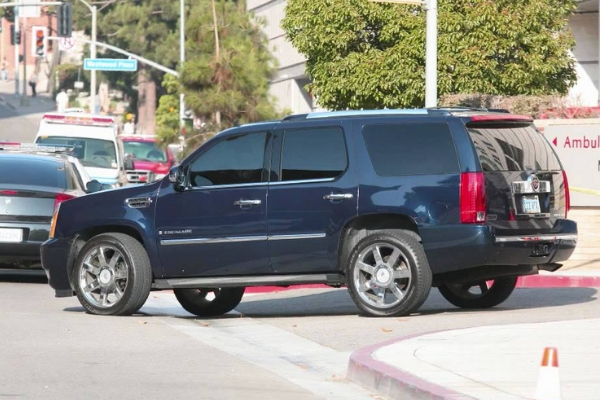 via YouTube
Just like his 1988 GMC Jimmy High Sierra Classic and 1986 GMC High Sierra 3500 Fire Truck, Michael continued to follow his love for big cars by getting himself an Escalade.
Here at Philkotse.com, we value your interest in the auto industry. You can visit our website to find out more.


Rex Sanchez
Author