As one of the richest athletes in the Philippines, ever wonder which vehicles appear in Manny Pacquiao's Car collection? Let's find out the answer!
Manny Pacquiao's car collection
Manny "Pac-man" Pacquiao is a boxer and he's damn good at it. And with a total of 62 wins and with numerous awards and distinctions like being the only eight-division world champion, the 2000's "Fighter of the Decade", and as ESPN's No. 2 pound for pound boxers of all time. It's no surprise to everyone that throughout his lengthy career, he has amassed a significant amount of wealth.
In fact, Pacquiao currently has a net worth of around USD 190 million which of course makes him one of the richest athletes, if not one of the richest men here in the Philippines.
Well, what's a rich, virile male-like Pacquiao to do will all that cash? Well apart from buying developing a couple of properties all over the Philippines, the eight-division world champion also owns a sizable collection of cars. And being car enthusiasts ourselves, we can help to take a gander at the said collection.
So, without further ado, here are Manny Pacquiao's collection of cars.
Note: For the sake of this article's length, we won't talk about his entire collection and will instead choose the most interesting ones.
#1. Manny Pacquiao's car: Cadillac Escalade
There are specific kinds of people who buy Escalades here in the Philippines. Funeral business owners who will undoubtedly use it as a hearse, rich personalities who need security, and those who own car rental services.
Manny fits the second category.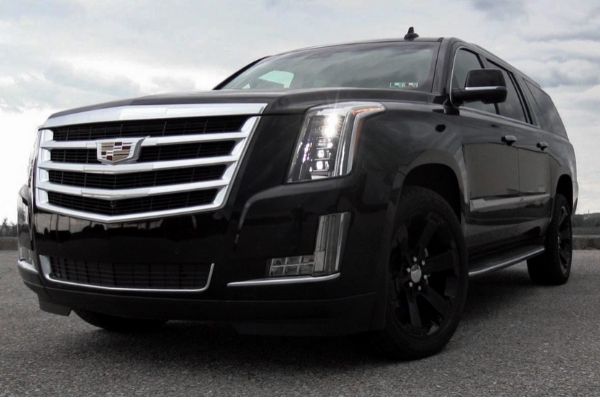 The term "escalade" actually refers to an offensive siege tactic which involves climbing walls
Purchased by Pac-man for both mobility and security, the Cadillac Escalade is the default car choice for many VIPs (and self-labeled VIPs) in the Philippines, as well as all over the world. It's very roomy and its engine is powerful. The latter, of course, is crucial if one wants to add ballistic glass and armor because yeah, Pac-man's Escalade is indeed an armored vehicle courtesy of International Armouring.
2. Manny Pacquiao's car: Hummer H2
Just like the "Governator", Manny Pacquiao is larger than life figure whose family, friends and anyone close to him will need protection at some point. As such, International Armouring also provided Pac-Man with one with armor.
Also, the Hummer H2 provides the style, machismo, and testosterone pumping design notes worthy of a boxing champion.  Like the Escalade, the H2 also has the grunt to carry around all that ballistic glass. The Escalade, however, has better gas mileage figures than the H2 at 6 km/l while the latter only returns an average of about 3.8 km/l.
>>> Related: What exactly are Han's cars in The Fast and Furious: Tokyo Drift?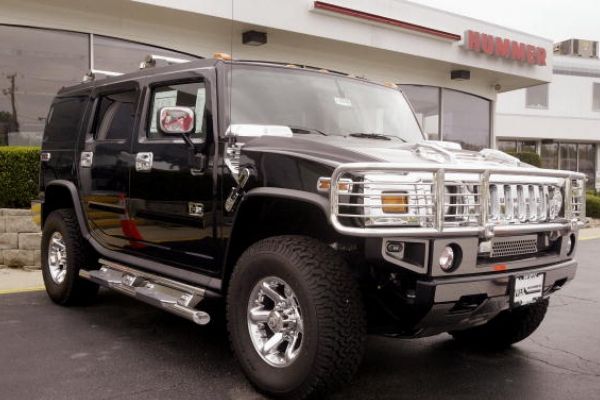 The military version might be more basic looking, but the heftier H2 actually has better gas mileage. Marginally
3. Manny Pacquiao's car: Porsche Cayenne Turbo S
After beating the crap of Erik Morales in their first rematch, Manny Pacquiao bought for himself one of most best-selling Porsches ever made: the Cayenne Turbo S.
Being a Porsche, the Cayenne is a sure sign that you made it life. It comes with a twin-turbo 4.8-liter V8 which makes around 550 horsepower because if you're that rich, you won't car for trivial things like fuel economy. Despite that though, the Porsche Cayenne provides lots of space and lots of convenience features. It can even carry five people and a decent amount of cargo when you need it to.
Also, a Porsche, regardless of being an SUV, means that you have a taste for a great driving experience. Sure there's the Porsche 713 and the Porsche 911 but with the Cayenne, you can also take along several friends. And we're sure Manny has a zillion of those.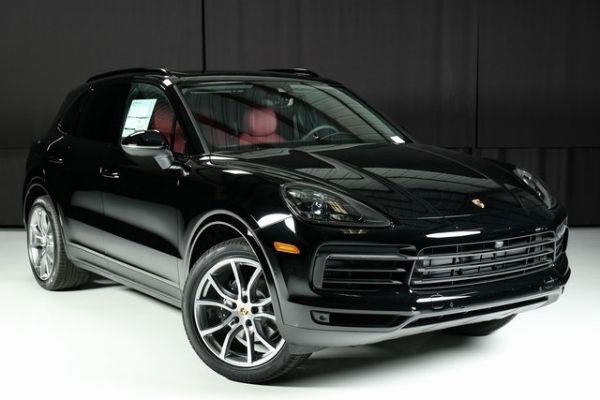 Driving fast in the desert is a great way to relax after all
>>> Read more: Top 10 best luxury cars
4. Manny Pacquiao's car: Lincoln Navigator
Now boxers usually travel around with a sizable entourage. With Manny, we reckon that his inner circle is sizable. As such, he needs a way to transport not only his family but also his friends and his staff.
So why not another Cadillac Escalade? Well like you or anyone else on the face of the earth, variety is the spice of life, as such Manny got himself a Lincoln Navigator. With Lincoln being the luxury sub-brand of Ford, we know for sure that this vehicle isn't some anemic crossover.
On the outside, the exterior is definitely bold and is befitting the status of our "pambansang kamao." The same goes for the twin-turbo V6 found under its hood as it can produce a mounting moving 677 Nm of torque. This makes the navigator capable of towing up to 8,700 pounds.
For Manny though, his Navigator became his favorite vehicle and he uses extensively for traveling to the gym and for commuting.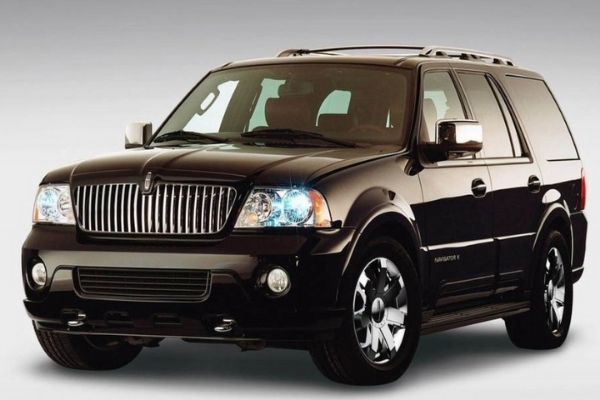 With all that space, it is a great commuting vehicle indeed
>>> Related: What cars did Michael Jackson own?
5. Manny Pacquiao's car: Ford Expedition
Another humungous SUV in Manny's collection is a black colored, Platinum-trim Ford Expedition. And yes, while the Platinum trim is indeed the top of the line spec for this huge beast of an SUV, the Expedition is probably one of the more utilitarian full-size SUVs in Manny's collection.
While that indeed may be the case, the Ford Expedition still provides a cushy ride for Manny's entourage. It's also a decently powerful vehicle and is no less intimidating to look at when encountered on the road.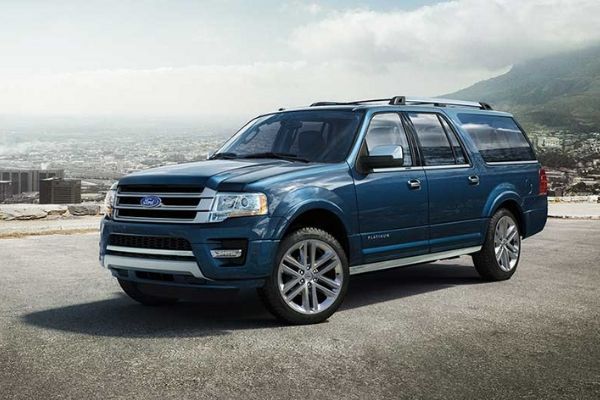 Pacquiao's actual Expedition is colored in black
6. Manny Pacquiao's car: Mitsubishi Pajero
According to numerous sources, Manny Pacquiao's very first acquisitions is a 4th-generation Mitsubishi Pajero. While a bit humbler than most of the vehicles on this list, it sure deserves a mention out of the 22 cars already in the boxer's garage due to the fact that the Pajero is iconic as the man himself.
With the Pajero, Mitsubishi has one a total of 12 overall wins in the "cars class" and a face-melting 150 stage wins. It still holds the record of the "Most Dakar Rally Wins by a Manufacturer" and until today, is still a force to be reckoned with within its market segment.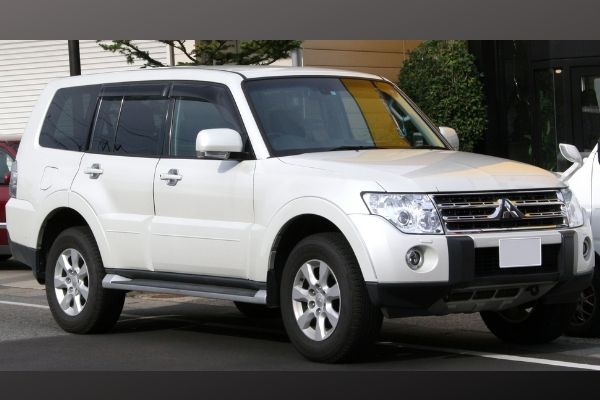 The Pajero also features the godly Super Select 4WD
>>> Also check out: Most extravagant cars in Donald Trump's collection
7. Manny Pacquiao's car: Ferrari 458 Italia
Moving up on the cool factor scale is Manny's Ferrari 458 Italia.
While many of the cars above are pretty cool, most of them can be argued as more utilitarian being SUVs and all that. Now this car is a bona fide supercar whose v8 4.5-liter engine can make around 567 horsepower and 540 Nm of torque. It's also pretty well known for being one of the first mid-engined Ferrari road car to use direct fuel injection.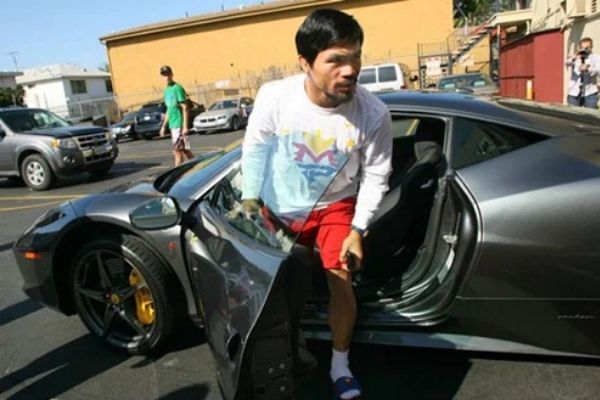 Here's the man himself getting out of his Ferrari 458 Italia
Did you enjoy this article? For more lists like this one, keep reading here on Philkotse.com!


Cesar G.B. Miguel
Author