It's known that Adam Sandler is also a car enthusiast, so which vehicles can you find in his garage right now?
It's no question that many of the celebrities both here and abroad are certified car enthusiasts. They have the means to do so, and each have their own quite interesting tastes when it comes to cars. And this time, we'll be taking a look into one of the wackier actors who have already made a name for themselves in Hollywood.
That's right – we're going to talk about Adam Sandler's car collection.
Adam Sandler's Car Collection
1. Cadillac DTS
Now if you're already familiar with Adam Sandler's car collection, then you'll know that the guy really likes Cadillacs. And of course, there's no better way to show that you like the said brand by buying the Cadillac DTS.
Unlike most Adam Sandler movies though, the DTS is a serious car. It's a luxurious vehicle inside, but it's quiet and subdued on the outside. Don't let that fool you though because it's powered by a beefy 4.6-liter V8 engine. In addition, Sandler's DTS, like most of his cars, is black, which again, is a contrast to his comedic personality.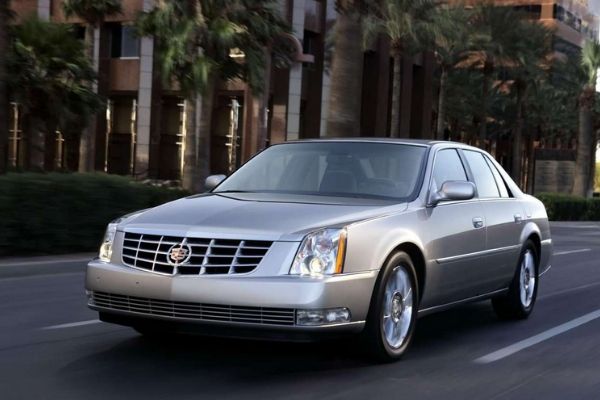 It's an aging model, but Sandler loves his DTS
2. Cadillac Escalade Hybrid
Now getting the Cadillac Escalade, it's a big vehicle and of course, it's roomy. This enables the Cadillac to either carry a celebrity's bodyguards, his/her friends, and his/her family. Now in the case of Sandler, it's more likely that he carries around his family in it. He has two kids with Jackie Sandler, his wife, and he's got several pets too.
As we've said, Sandler likes Cadillacs, but the strange thing about Sandler and his Escalade is that unlike other celebs we know who own this model, Sandler is commonly seen driving it himself. Note that Sandler lives in Los Angeles, and traffic there can sometimes be as bad as here in the Philippines.
Oh, and Adam Sandler's Escalade is friendlier to the environment too since it uses a hybrid powertrain.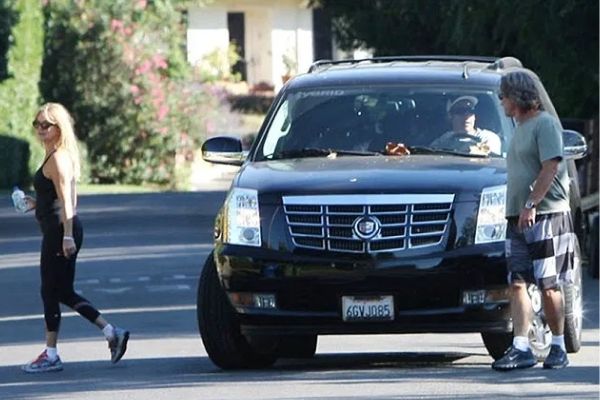 Here's the man himself, driving his Escalade Hybrid
3. Dodge Challenger SRT
Like many of his colleagues in the entertainment business, Adam Sandler also has an itch for performance cars. So, it's no surprise to us that he got himself some American made muscle. What's surprising, however, is despite his USD 400 million net worth, he got himself a relatively inexpensive Dodge Challenger SRT.
Note that while the Challenger SRT is indeed expensive here, prices for the model start at only USD 35,000 or Php 1,780,292 in direct conversion. Is Sandler penny pinching or does he really like American made cars? Well, we're guessing that it might be the latter since the Challenger, like the Cadillac, are American brands.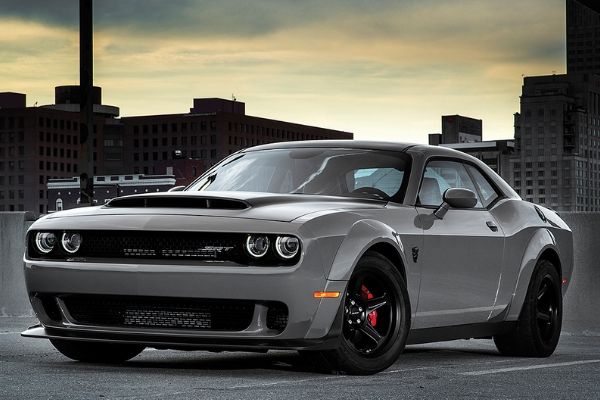 Like us, Mr. Sandler appreciates the low-end rumble of a V8
>>> Related: Can I buy a 2020 Dodge Challenger in the Philippines?
Adam Sandler's "Ode to my Car"
Back in the 90's Adam Sandler got into music, and in his second studio album called "What the Hell Happened to me?" there's this beautiful song called "Ode to my car."
This doesn't talk about Adam Sandler's cars, obviously, but instead, it mainly focuses on a run-down vehicle on the verge of dying, I.e. a "piece of s*** car." Obviously we can't post the lyrics here because it's a bit explicit, so do find the song yourself on Youtube. It's guaranteed to make you laugh, if not, smirk.
For more entertaining articles like this one, keep reading here on Philkotse.com.


Cesar G.B. Miguel
Author