Geely Philippines confirmed that the incoming Geely cars will be equipped with a virus and germ-resistant air filtration system.
Its official ladies and gents: Geely Azkarra 2020, which was confirmed to be heading here to the Philippines this year, will be fitted with the Intelligent Air Purification System (IAPS).
This fact was confirmed to us by Sojitz G Auto Philippines itself, the brand's local distributor in the country.
Geely has also confirmed that the Geely Coolray 2020 (model year update) will also get equipped with the IAPS. Furthermore, current owners of the Coolray crossover will be able to get their air-filtration systems updated soon.
2020 Geely Coolray Walkaround Philippines: Isn't it a looker? | Philkotse
The IAPS
The IAPS is a high-efficiency filter that works in a two-step process. First, it uses a negative ion generator, which as the name implies, ionizes air molecules ridding it of harmful bacteria and viruses.
And second, the system uses an activated carbon chemical filter which removes air impurities, therefore preventing bad smells like smog from entering Azkarra's cabin.
>>> Related: Geely cars will have COVID-19-proof air filtration system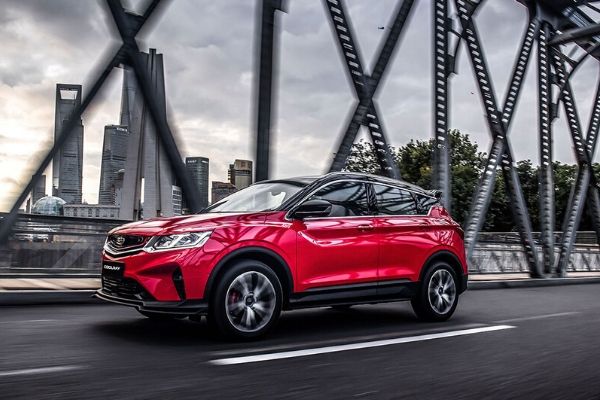 That's right, the IAPS will become available aboard the Geely Coolray
The said filter is also a CN95 certified filter, which means that it can block droplets as small as 0.3 microns. That's a key fact because the COVID-19 virus relies on droplets for mobility.
Note also that all future Geely automobiles will come with this system, and while this is a good-to-have feature in cars nowadays, Geely themselves can't guarantee that the said system can provide 100 percent protection from the dreaded coronavirus.
2020 Geely Azkarra recap
The upcoming Geely Azkarra 2020 is a compact crossover powered by a 1.5-liter turbocharged three-cylinder inline-3 engine.
It can make up to 173 horsepower and 255 Nm of torque, with the higher-spec, mild-hybrid Premium variant making more at 187 horsepower and 300 Nm of torque.
Available to the entry-level is a 6-speed automatic transmission and a front-wheel-drive layout, while the Premium variant comes with a 7-speed wet type dual-clutch and all-wheel-drive.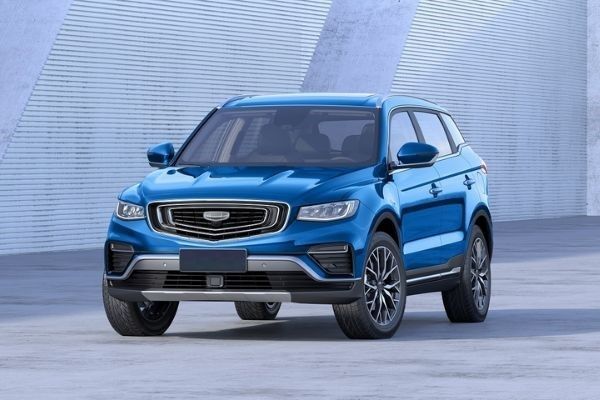 You're not only protected, but you'll look great in the Azkarra too
The Geely Azkarra also comes with a wealth of safety equipment like six airbags, traction and stability control, hill start assist, a 360-degree multi-around view monitor, corner sensors, and anti-lock braking with electronic brake distribution.
Are you excited about the 2020 Geely Azkarra? If you are, keep reading here on Philkotse.com for more news about this new Geely model.
Know more about Geely Azkarra 2021

The Geely Azkarra is a five-seater compact crossover with a mild hybrid system. This model supports the brand's vision of coming out with a vehicle that promotes cleaner technology. The 2020 version is an overhaul of its first-generation version that was launched in 2016. It comes in two variants which are the Premium and Luxury models. Both of which run on a 1.5-liter 3-cylinder turbocharged gasoline engine. Maximizing its powerful engine, the vehicle comes with a drive mode selector in the form of a dial. The hybrid system is incorporated through a 48V Energy Management System that stores energy from the engine to add more power to the vehicle. It can also be used to place the vehicle on electric-only mode during short drives. The Azkarra is one of Geely's premium vehicles that combines a sophisticated aesthetic with exciting new technology that provides extended safety, entertainment, and convenience.

Cesar G.B. Miguel
Author