Redefining the compact crossover game – and a Chinese brand at that.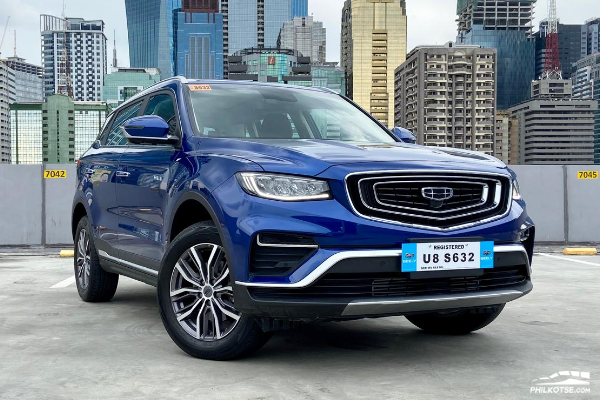 In this review...
Overview

Exterior

Interior

Technology

Safety Features

Engine & Performance

Conclusion

Price & Variants

Specs
2020 Geely Azkarra Luxury: Redefining the compact crossover game
Coming off from the Coolray's notable sales performance in the local market, Geely Philippines introduced the five-seater compact crossover Azkarra last May. Aside from expanding its local model lineup to two models, Geely PH obviously wanted to take advantage of the Coolray's momentum and hope that it will somehow transition to its bigger sibling, the Azkarra. However, the Azkarra has a huge hole to fill as the Coolray is selling like hotcakes since its launch in the country.
In fact, last June, the Coolray sold more units as compared to four car companies combined. Yup. Four. Car. Companies. Combined. You can't blame the local market for being captivated with the Coolray though since it is a car that comes with striking exterior design, premium-looking cabin, and bang-for-the-buck safety and tech features.
With that, we asked Geely PH to lend us an Azkarra to see if it has what it takes to perform or outperform the Coolray in terms of design, features, technology, and ultimately sales. We got hold of the top-spec 2020 Azkarra Luxury variant. Here is Philkotse's Geely Azkarra review.
2020 Geely Azkarra Luxury Mild Hybrid Crossover | In the Metal
Overall exterior & Interior design, build quality, form vs function

Number of safety & tech features, consistency during usage

Power delivery, acceleration, transmission, suspension, handling

Overall Ride Comfort, Space, Storage Areas

Sticker price vs overall package
2020 Geely Azkarra Luxury Review: Exterior
The 2020 Geely Azkarra has a bold and composed stance. It's a vehicle that features the right dose of no-nonsense design along with distinctive details that give a premium look.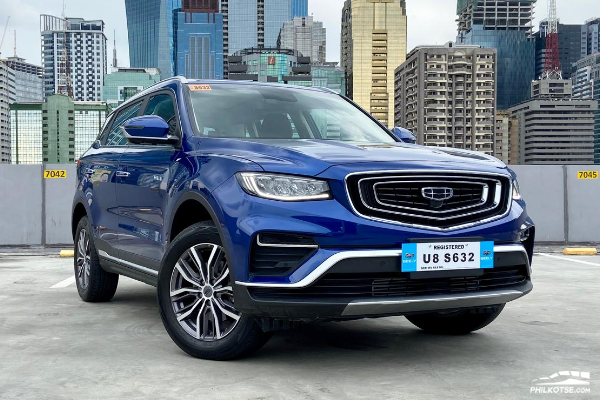 The 2020 Geely Azkarra Philippines is a premium-looking compact crossover
The large black grille of this vehicles is accented by chrome trims that are not exaggerated. Instead, the chrome trims complement well to the Azkarra's black grille, and further highlights its embossed finish.
Then, you have the sharp-looking headlights that are integrated with daytime running lights that further adds to its composed and premium look. Again, you can see chrome or silver trim accents on the bumper. But they're subtle and blend well to the whole design of the fascia.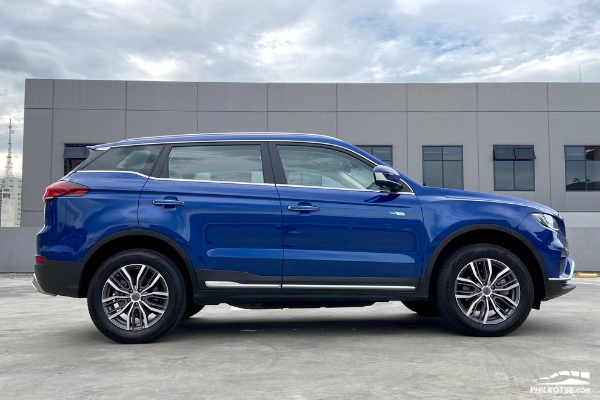 The Azkarra comes with a Euro car vibe
Moving on to the side, the 2020 Azkarra has this European car vibe going on. It has straight character lines that run from front to the back. Still evident are the subtle splashes of chrome trims that complements the overall side profile of the vehicle.
The fender flares, on the other hand, add muscle to the Geely Azkarra. For us, the most attention-seeking design to the Azkarra's side is attributed to the two-tone wheels, which give the vehicle extra style points.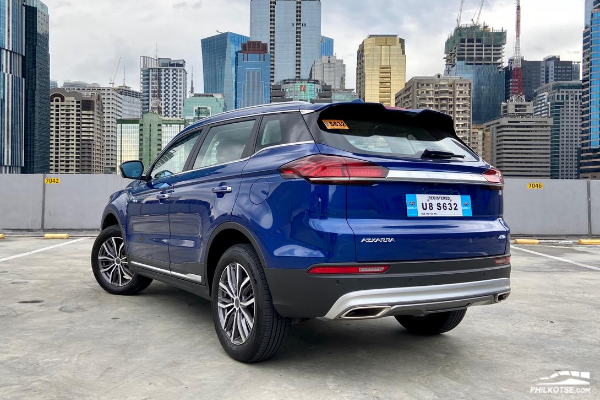 It looks awesome from front to back
The rear looks great as well. The wraparound taillights, chrome bar accent, spoiler, and bulky bumper complete the Azkarra's bold and composed look.
In addition, the dual exhaust pipes give the Azkarra a pinch of a sporty appeal. Overall, the exterior design of the 2020 Azkarra is awesome. We can't put a finger on what we don't like about its exterior.
Compared to the Coolray, the Azkarra features a more mature design, and it's like an individual that's already set for life and preparing to settle down. The Coolray, on the other hand, is the younger, carefree version.
>>> Related: Is a crossover worth the expense and the hype for Filipino car buyers?
YOU MAY WANT TO READ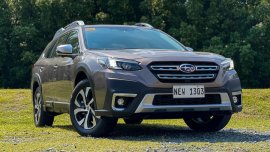 Model Price Philippines
₱ 2,480,000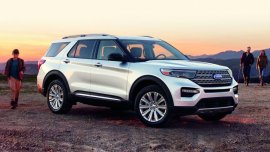 Model Price Philippines
₱ 2,998,000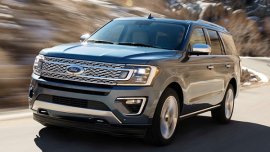 Model Price Philippines
₱ 4,479,000 - ₱ 4,612,000
2020 Geely Azkarra Luxury Review: Interior
If you like the exterior as much as we do, then this top-spec 2020 Geely Azkarra interior could be the haymaker for you to decide that you want to have this car.
The interior of the Azkarra is plush and is without a doubt premium-looking, which could go head-to-head with its segment rivals such as the Mazda CX-5. However, if you ask us, this 2020 Azkarra arguably has the best-in-class cabin.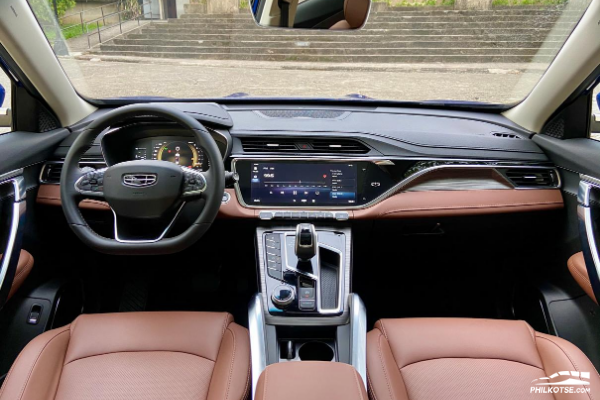 Best-in-class interior cabin?
Once you open the door, you'll be greeted by a two-tone interior theme of tan and black. The cabin also comes with splashes of silver and glossy black trims, which goes well with the cabin's overall theme. The Azkarra Luxury variant features Nappa leather seats that come in light brown, which plays a huge role in making the interior look premium and give you that Euro car feels.
The Azkarra's two-tone interior theme is stylish
The leather seats at the front, specifically the driver's seat, is comfortable to sit at as it hugs you and puts you in place during the duration of your drive.
It has an electronic seat adjustment with lumbar support that allows you to set your preferred position easier. It also comes with a flat-bottomed multi-function steering wheel that's integrated with audio controls, among others.
The dashboard design, as well as the center console up to the center armrest, comes with an intricate design. It's like a one fluid motion that creates a seamless look that starts from the Azkarra's massive 12.3-inch touchscreen infotainment system to the gear lever and up to the center armrest. You have to pat Geely on the back for coming up with an awesome design.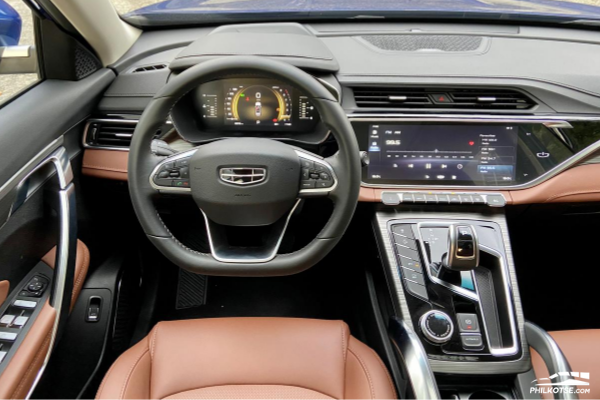 Look at that massive 12.3-inch touchscreen
With that in mind, the Azkarra's touchscreen is one of the stars of this vehicle's interior. It doesn't just look massive but it also makes the Geely Azkarra 2020 look elegantly smart.
While the touchscreen is a welcome sight, we think that it could be too intimidating for individuals who are not that techie.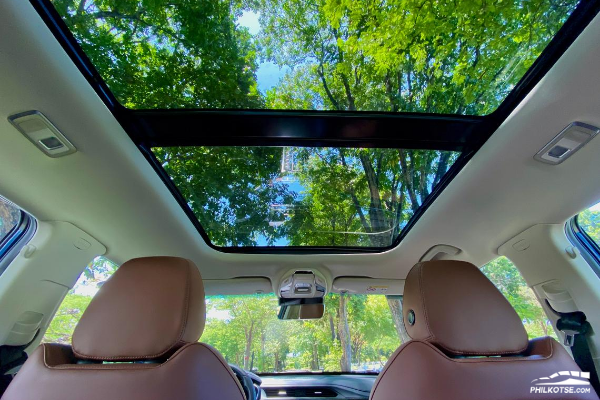 What a view
The 2020 Azkarra also comes with a panoramic sunroof for that added premium feel. The rear seats of this vehicle can accommodate up to three individuals. However, to experience full comfort, seating two people behind is the way to go.
Rear leg- and head-room is generous, and two people standing 5'8" below will certainly have a comfortable time at the back. Cargo space is also decent and could fit an assortment of items such as four overnight bags, three to four medium-sized luggage, a week's supply of groceries, among others.
>>> Related: 2020 Geely Azkarra vs Ford Territory Comparison: Spec Sheet Battle
2020 Geely Azkarra Luxury Review: Technology
The Geely Azkarra comes with a ton of tech features. One of which is, as said earlier, the massive 12.3-inch touchscreen that comes with Apple CarPlay and Android Auto compatibility. The said touchscreen is responsive to every touch and comes with display icons that look stylish.
The Azkarra is also integrated with cameras placed around its exterior, which gives you a 360-degree panoramic view of the vehicle's surroundings. It's like having a bird's eye view of what's in front, at the back, and at the side of the Azkarra. The Geely Azkarra specs are indeed loaded with tech features, making it a smart and modern compact crossover.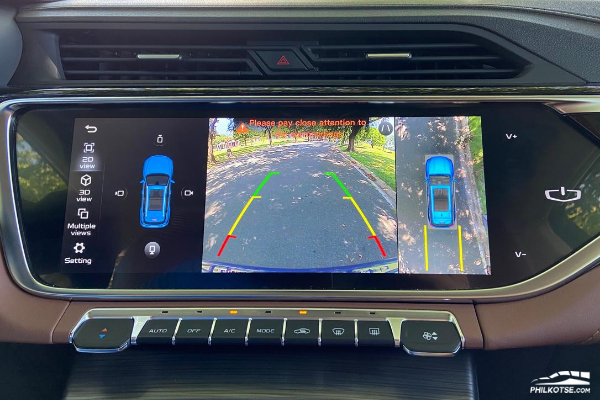 Geely Azkarra's 360-degree panoramic view
2020 Geely Azkarra Luxury Review: Safety
Safety-wise the Azkarra is not lagging as it is equipped with a bunch of features. It has dual front airbags as well as side and side curtain airbags.
You'll also feel confident while you're on the road since this vehicle comes with an anti-lock brake system (ABS) with electronic brake-force distribution (EBD), traction control, stability control, hill start assist, and hill descent control. Clearly, the Azkarra is a vehicle that looks stylish and loaded with safety and tech goodies.
2020 Geely Azkarra Luxury Review: Engine and Performance
Under the hood, the Azkarra is powered by a 1.5-liter gasoline engine, similar to the one fitted to the Coolray, which delivers 177 hp and 255 Nm of torque. This top-spec Azkarra though comes with a 48V Electric Motor Synergy (EMS), a mild-hybrid electric system in simpler terms.
With the EMS, the Azkarra Luxury variant gets an additional 13 hp and 45 Nm of torque, pushing the maximum power output to 190 hp and 300 Nm of torque. It comes with four drive modes: Eco, Comfort, Sport, and Off-road.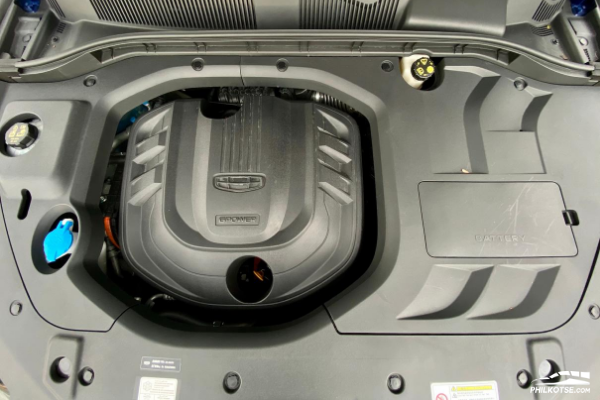 The Geely Azkarra has a power output rating of 190 hp and 300 Nm of torque
The Azkarra drives well and it delivers power whenever you need it. It absorbs the city's dilapidated roads, has good forward visibility, and comes with a light steering feel. Moreover, the steering wheel design makes the Azkarra fun to drive as it helps you steer the vehicle more comfortably when you're making a turn or when you're parking.
Since this vehicle comes with a mild-hybrid system, we anticipated on how this technology will work. In case you're unfamiliar, one of the features of a mild-hybrid system is the engine start/stop, which shuts off the power unit when you're in a full stop.
This is similar to how Geely's EMS system works, but the Chinese car brand made it a bit different. According to Geely, its EMS or the mild-hybrid system shut off the Azkarra's engine when you slow down and reach the speed of below 15 km/h. This in theory helps you yield better fuel economy.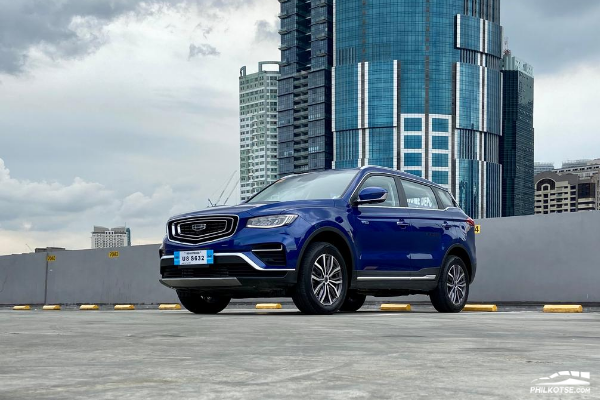 This compact crossover delivers decent fuel consumption ratings
However, during our time with the Azkarra, we only experienced its mild-hybrid system coming to work on a few occasions. We were quite expecting it to be activated more often as we drove this Azkarra around the city. What we got is that it sometimes works when we come to a complete stop but sometimes it doesn't.
The same thing goes when we reduce our speed and lift our foot off the accelerator pedal. As a whole, the mild-hybrid system of the Azkarra is not consistent. On the brighter side, Geely's mild-hybrid system previews the future possibility of this technology.
Despite that, this Azkarra still registered decent fuel economy figures. During our drive around the city, the Azkarra yielded 8.6 km/l while driving at an average speed of 18 km/h. with the Comfort drive mode engaged.
On more bearable and moderate traffic, the Azkarra posted 10.7 km/l while driving at an average speed of 40 km/h with the Eco drive mode engaged. Overall, the Azkarra delivers a reasonable fuel economy despite the inconsistencies of its EMS mild-hybrid system.
>>> Related:
2020 Geely Azkarra Luxury Review: Conclusion
As a whole, the Azkarra is a capable five-seater crossover that can easily take you to places. Compared to the Coolray, the Azkarra is the mature version of the two.
It's a vehicle that comes with a more subtle design but a more premium-looking style. Technology-wise, it's a close call, we wished that the Azkarra also comes with the self-parking tech found on the Coolray.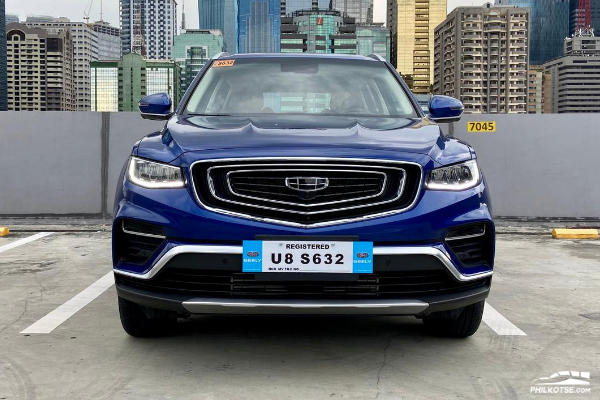 The Azkarra is a solid addition to Geely PH's model lineup
So, will the Azkarra sell like hotcakes? It could. However, we think that it can't outperform the sales performance achieved by the Coolray.
But, on the other hand, the Azkarra is definitely a solid addition to Geely PH's local lineup and we believe that it is redefining the compact crossover game.
The Azkarra and the Coolray give Geely PH a one-two punch model combo that has no other intention but to throw strong and accurate punches to make its presence felt even further in the local market.
2020 Geely Azkarra Luxury Review: Price and Variants
Geely Azkarra 2022 price in the Philippines
| | |
| --- | --- |
| Variants | Price |
| Geely Azkarra Luxury 4WD | Php 1,628,000 |
| | |
*Note/Update: The Geely Azkarra in the Philippines is now available with the sole Luxury variant. The Geely Azkarra 2022 retails at Php 1,628,000.
2020 Geely Azkarra Luxury Review: Specs
Overall

Make

Geely

Name

Azkarra Luxury

Body Type

Compact Crossover

Dimensions & Weight

Lenght

4,544 mm

Width

1,831 mm

Height

1,713 mm

Wheelbase

2,670 mm

Engine & Transmission

Type

1.5TD Turbocharged, 3-Cylinder, DOHC with EMS

Fuel Type

Gasoline

Displacement

1,477 cc

Turbo

With Intercooler

Transmission

7-Speed Wet Dual Clutch

Drivetrain

4WD

Horsepower

190 hp @ 5,500 rpm

Torque

300 Nm @ 1,500-4,000 rpm

Drive Mode Selector

With

Steering

Gear Type

Rack & Pinion

Power Steering

Electric Power Steering

Steering Wheel Material

Urethane

Steering Wheel Controls

With (Mode, Volume, & Channel)

Steering Wheel Adjustment

Tilt

Exterior

Rear Spoiler

With

Outer Door Handles

Body Color with Chome Accent

Sideview Mirrors

Power Fold with Puddle Lamps and Turn Signal

Antenna

Shark's Fin

Interior

Seat Material

Nappa Leather

Driver Seat

6-Way Power

Passenger Seat

4-Way Manual Adjust

Rear Seats

60:40 Folding with Two Position Recline

Wireless Charging

With

Console Storage

With Cooling

Aircon

Dual Zone Automatic Climate Control

Audio

8 Speakers

Screen Display

12.3-Inch, 720p, Phone Interaction

Power Steering

Electric with 3 Modes

Adjustment

Tilt & Telescopic

Audio Controls

With

Cruise Control

With

Mirror Link

With

Safety & Security

Anti-lock Braking System (ABS)

With

Electronic Brake Force Distribution (EBD)

With

Dual SRS Airbags

With (Driver & Front Passenger)

Front Row Side Airbag

With

Side Curtain

With

Traction Control

With

Electronic Stability Control

With

Hill Descent Control

With

Hill Start Assist (HSA)

With

Suspension

Front

MacPherson Strut

Rear

Multi-Link

Brake

Front

Ventilated Disc

Rear

Disc

Parking Brake

Electronic

Brake Assist

With

Auto Brake Hold

With

Tires & Wheels

Tire Size

225 / 60 R18

Wheel Size and Type

18-inch Aluminum

Spare Tire

Space Saver
For more car reviews, automotive news, tips and advice, and car care tips, Visit Philkotse.com.


Martin Aguilar
Author