With the rising of Chinese car brands in the Philippines, let's get a deeper look into the history, development and most worthy models of car brands from China
1. Chinese Car Brands: Introduction
While Japan, the US, Europe and to some degree, South Korea has been the prime country (and one continent) in terms of manufacturing and developing cars, China has only recently joined in the fray. But before we talk about how that's doing nowadays, let us go back to when it all started…around 90 years ago.
Chinese Car Brands: From its humble beginnings to the present
Historically, China's car industry back in the 20s and late 40s had just begun its infancy. There was the Ming Sheng truck, the first-ever Chinese made motor vehicle.
It was designed by a guy named Daniel Myers and was to be built in a more production capacity a few years later. The designated faculty, however, was then bombed in 1931 by Japanese planes thus stopping the Ming Sheng Project in its tracks.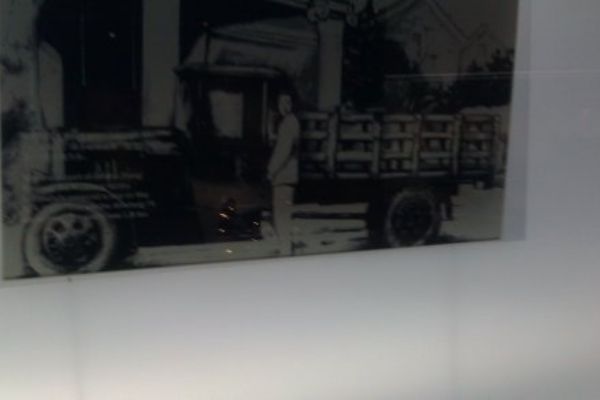 The only picture of the Ming Sheng truck
 Later on, charcoal powered vehicles became a thing. This was due to the efforts of inventor Tang Zongming under the patronage of the Warlord/General Yang Hucheng. These became really popular during that time due to continuous oil shortages.
It wasn't until 1958 though until FAW, otherwise known as First Automobile Works, rolled out the first-ever Chinese Production vehicle which was called the Jeifang CA-30. Appropriately enough, this was also a truck like the Ming Sheng.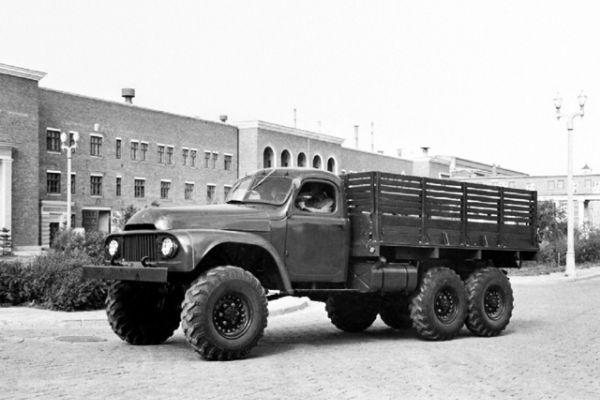 The CA-30 was a literal warhorse that came as a troop carrier and even as a missile truck
From 1949, after the 2nd World War and onwards until the 80s, several factories were established in Beijing, which later became the Beijing Automotive Industry Holding Corporation or BAIC Group. In Shanghai which became what is known today as SAIC. In Nanjing which became the Nanjing Automobile Group or NAC.
From the 80s to the 90s, passenger vehicles weren't that big of a deal in China due to the country's politics. Later 1985 though, all things changed when Sun Guiying, the wife of a public official, purchased a Toyota Publica.
This, of course, announced that buying cars were now allowed for the general public. This, in turn, resulted in a dramatic rise in imports. Most particularly in demand were the Toyota Crown and the Nissan Bluebirds which were turned into taxis.
>>> Worth to note: Chinese car brands: Alternative for Filipino car buyers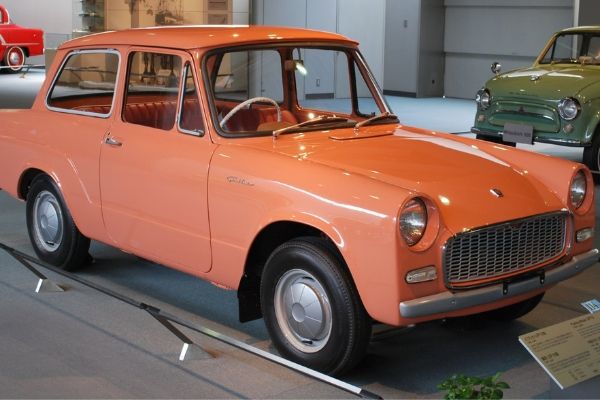 The Toyota Publica. Humble looking but was beloved by many
A little bit later, the Chinese government wanted to limit imports and instead boost local car manufacturing. There then rose three big joint ventures that would change the Chinese car industry forever.
There was the Shanghai Automotive Industry Corporation (SAIC) and Volkswagen which produced the VW Santana. The First Automobile Works, also with Volkswagen produced the Chinese Domestic Version of the Jetta. Dongfeng Motor together with Citroen made the Citroen Fukang.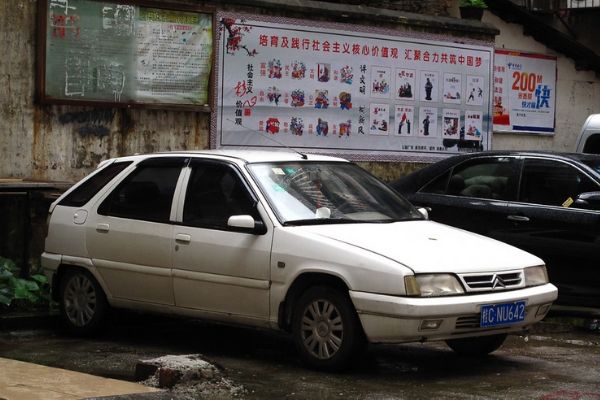 Citroen Fukang? More like Funky. In that good 90's aesthetic kind of way
There were also three-way joint ventures like the BAIC-Hyundai-DaimlerChrysler ventures and several others with now currently defunct entities.
From the 90s up to the present, the number of Chinese car companies had risen dramatically. This was due to the increasing economic power of China and by extension, the increasing wealth of many Chinese people. This is evident from the number of registered motor vehicles which is currently numbered at around 300 million or more. According to the University of California, that number may increase by up to 500 million by 2030.
These newer companies include Chang'an Motors, Chery Automobile, Geely Automobile, Great Wall Motors, BYD Auto and Changhe. Most of these sprang out from former government-owned companies while others were borne out of former defense companies.
As the Chinese industrial powerhouse becomes stronger, many of these car brands from China are now distributing their models here in the Philippines. As such, here is a list of the most noteworthy Chinese car brand in the Philippines right now.
2. Chinese Car Brands in the Philippines
Brand

Noteworthy Models

M50S MPV
BJ20 SUV
BAIC H5
BAIC Freedom
BAIC MZ40
BAIC MZ45

Foton Toano
Foton Thunder
Foton Gratour
Foton Toplander
Foton Traveller

V70 MPV
Haima M3
Haima S5
Haima S7

GAC GA4
GAC GA8
GAC GM8
GAC GS3
GAC GS8
>>> Read more: 5 most affordable Chinese car brands in the Philippines
As a side note, there are also a lot of models from foreign brands that are only available in the Chinese Domestic Market. These look unlike anything from other car markets and let's be honest, a lot of people here in the Philippines, especially car enthusiasts, are dying to know more. So in essence, they're like Japanese Domestic Cars…we really want them, but as of now, we can't get to drive them, let alone own them.
There are cars like the Honda Crider. Which is like a brilliant mix between the Honda City and the Honda Civic. There's also the Volkswagen Phideon, an executive class car that features a 3.0 V6.
With the V6, the VW Phideon can produce up to 296 horsepower and 440 Nm of torque
Note also that China in the current times has a large appetite for luxury vehicles. So we might see a day in the not so distant future that the more premium car brands will also release China-exclusive models. 
3. Chinese Electric Cars
Just like most international car manufacturers nowadays, Chinese car companies are also dipping their toes in the electric and hybrid cars. By virtue of being the largest car market right now, the Chinese have a lot to gain from zero-emissions vehicles because it is plainly evident that the air quality, especially in large cities like Beijing, isn't that great.
As such, some of the companies that we've already mentioned in this article already have really competitive and high-quality EVs currently being sold in their local markets and a great many others currently in development. And yes, it's only a matter of time when one of these will be exported here in the Philippines and in other parts of the world.
Here are some brilliant examples of Chinese Electric cars for your further reference.
ET Preview – NIO
Best known for its Formula E Team, NIO is a Shanghai-based manufacturer. Despite being established recently in 2014, they already have the ET Preview to show for it. It is a very sleek and tastefully minimalist sedan that boasts a 220 kW permanent magnet synchronous motor electric drivetrain. We don't know what that means exactly but it sounds high-performance.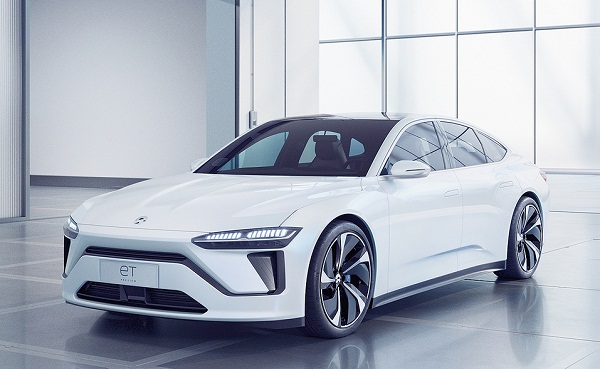 Minimalist and sleek just like many electric car concepts nowadays
The vision I concept by SAIC
Usually, SAIC builds Volkswagens for the Chinese Domestic Market. Consequently, VWs are quite in demand over there as such, the company is making a literal killing by selling the likes of the Santana and many other VW models. As such, they've had the extra resources to develop a concept car called the Vision 1.
Now this car is a level four autonomous vehicle which means it can drive itself in all situations be it in traffic, on a long spacious highway, on tight provincial roads, etc.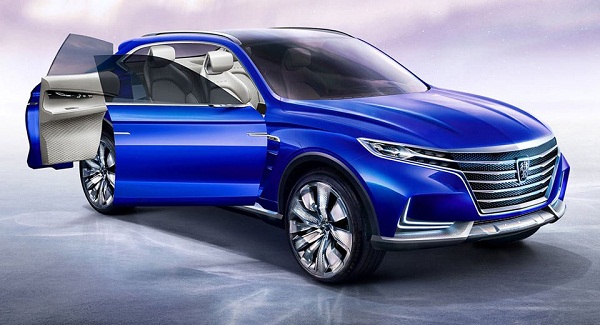 The Violet color scheme of the SAIC Vision I concept is brilliantly pimpin'.  We like it
Geometry A by Geely
Unlike most of the electric cars we've listed so far, the Geometry is already available for purchase in China. The latest version currently has a range of 250 miles or 402 kilometers. There's also a more expensive version with a whopping 310 miles of range. That's 498 kilometers. That's more than the distance from Tuguegarao City to Metro Manila.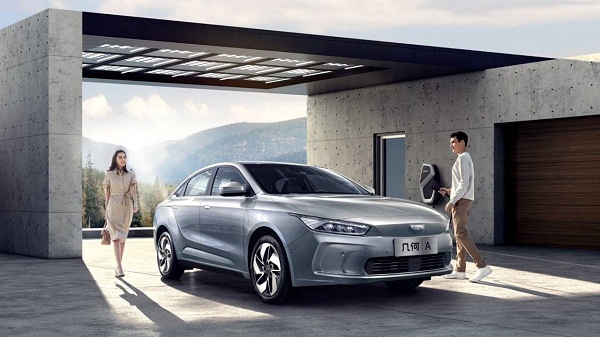 The Geely Geometry A is currently available in China. Like the ET Preview, it is very minimalist
>>> Related post: Geely to launch Geely Geometry A electric vehicle based on the GE11 car concept
 4. Chinese car brands: Fighting the stereotype
As far as we can remember, Chinese made products have been designed (sometimes unfairly) as substandard or easy to break. While that may be true with the still very prevalent counterfeit goods market, car brands from China are becoming more and more competent in terms of quality and durability.
Take for example Foton cars. They many of their diesel models come with American made Cummins engines which of course are known to be robust torque monsters. One brilliant example is the Foton Thunder which is increasingly being seen by off-roaders as a very competent vehicle. Check it out:
Foton Tunland 4x4 Offroad Test and Review
There's also the Geely Panda which is China's first car to have gained a perfect rating. They're also selling these cars online which as you might already know, has also been done with great controversy by Tesla.
So, what do you think of Chinese made cars? For those who currently own one…are you satisfied with your purchase? Let us know!
Also, Keep posted at Philkotse.com for the latest car news worldwide!


Cesar G.B. Miguel
Author