[Philkotse guide] All about Korean car brands in the Philippines
Korean car brands, especially Kia and Hyundai have recently come into the limelight when they upped the ante in terms of the quality of their models.
I. Korean Car Brands: Introduction
Aside from Japan, the U.S.A., Europe, and China, another country that can be considered an automotive powerhouse these days is South Korea. Their carmakers have their own unique take on car design, engineering, and manufacturing.
This was apparent from the time these companies were still trying to penetrate the international car market in the late 80s up to the early 2000s.
Remember the old grey market Accents and LSD-equipped Starex units (that resembled the Mitsubishi Delica) from Hyundai that were sold here in the country? Yep, that was it. In the present day, however, these companies have changed their way of designing and engineering cars, making them more in line with international standards, tastes, and needs.
>>> Worth to note: 6+ reasons why you should buy a Korean car
We can even go so far to say that most of these Korean car brands, like Kia and Hyundai, have turned over a new leaf. They have shifted from making cheap and seemingly disposable econoboxes to manufacturing more reliable and durable vehicles that look desirable, too.
These carmakers now have a broader range of models catering to more markets than ever. The Korean car quality, in a word, has improved. A lot.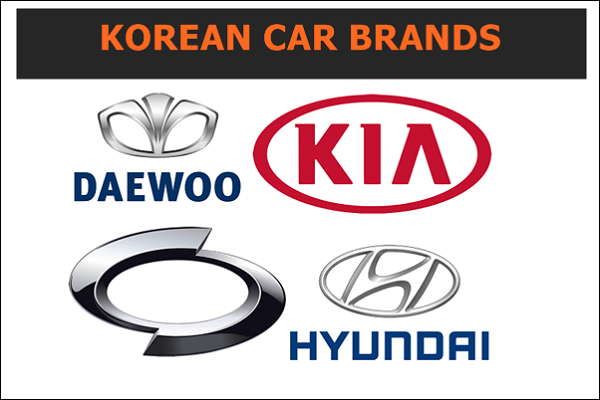 Kia and Hyundai are the two most popular Korean car brands in the country
Now the largest South Korean car companies in the Philippines today are Hyundai and Kia. With Hyundai currently the third-largest car brand here in the country with Kia coming in at thirteenth both as of 2018.
So it's no wonder that we usually see Korean made cars plying Philippine roads. Hyundai Philippines, which is distributed by Hyundai Asia Resources Inc. here in the country has gained a solid foothold in the local car scene especially now that they've grown their network into 42 dealerships. 
As for Kia, they're sold here in the country by Kia Motors Philippines, and while they're not as large as HARI, a lot of Filipinos actually like their cars especially the Kia K2500 utility vehicle and the new 2019 Kia Sportage.
II. Korean Cars: Most popular brands in the Philippines
Let's talk about the big dogs first. In order to get a clear overview of today's Korean car industry, we'll take a look at the car models currently available, from budget-friendly offerings to the high-performance beasts.
1. Kia Motors
The current performance model in Kia's lineup is the Stinger.
Released in 2017 as a 2018 model, the Kia Stinger was based on the Kia GT Concept, showcased by the company at the Frankfurt Auto Show. If we're going a bit farther back, you can also count the Kia GT4 Stinger Concept at the 2014 American International Auto Show.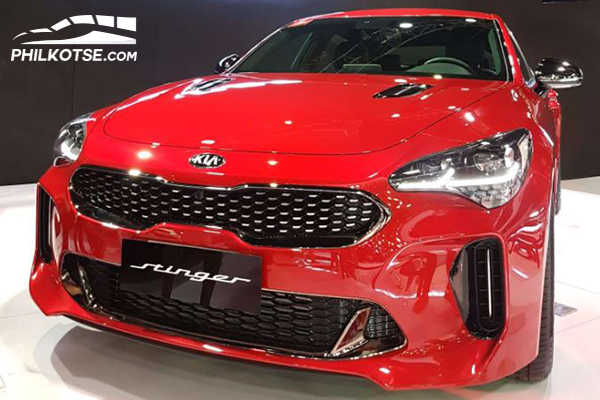 The Kia Stinger, for the man who does backflips while wearing a classy suit
While it might say "Kia" on the hood, the Stinger wasn't a Korean achievement alone as the design team included Albert Biermann, a former engineer for BMW's M Division, and Gregory Guillaume, Kia's chief designer, and Peter Schreyer, whose styling cues on the first-generation Audi TT made him a legend.
The Stinger is currently available locally in 3.3L V6 GT trim, generating 370 horsepower and 510 Nm of torque. While the Stinger is officially billed as a compact executive car with its luxurious and roomy interior, it's actually a nimble, rev-happy road machine.
It also gained a lot of attention for its tail-happy handling, a joy for many car enthusiasts and a shock to unsuspecting executives who just wanted a classy-looking means of getting to the next meeting. it also sports a rather premium price tag, to the tune of PhP3.25M.
At the other end of the spectrum is the Kia Soluto. It's much more affordable at PhP 625,000 for the 1.4 LX MT variant, but the Soluto is beginning to turn heads for its no-nonsense and solid performance as an affordable daily driver.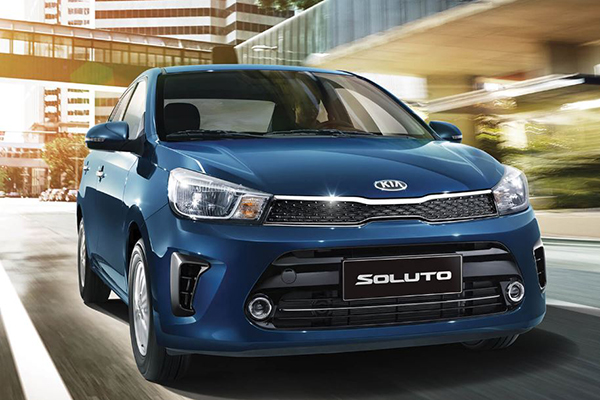 The Kia Soluto's sports more squared-off proportions than its Hyundai Reina rival
>>> If you want to buy a car from Korea, refer to our Kia cars for sale section for the best deal.
2. Hyundai Motor Group
The current power offering in Hyundai's lineup is the Veloster.
While it may be positioned at a lower price point than the Stinger, the Veloster is no slouch when it comes to handling and performance. It's a front-wheel-drive car that provides insane amounts of grip, perfect for taking it to the autocross. Powered by a 1.6-liter turbocharged gasoline inline-four, the Veloster delivers 201 horsepower and 265 Nm of torque, far short of the Stinger's numbers, yet great for the Veloster's size and weight.
Too bad the latest Veloster still doesn't come equipped with a limited-slip differential, which means wheel spins on hard cornering.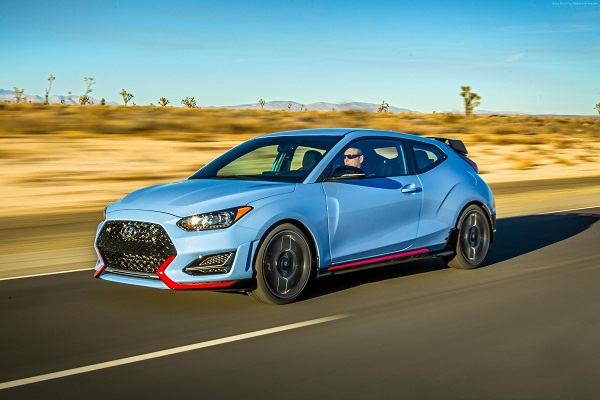 While it doesn't have a limited-slip differential, the asymmetrical door layout is a great conversation starter
Also notable is the Veloster's unique asymmetrical door layout, featuring a large door on the driver's side and two smaller doors on the other. It takes getting used to, but it is an interesting feature.
On the budget side, Hyundai offers the Reina, which shares the same platform with the Soluto owing to the fact that both Kia and Hyundai each hold a stake in each other's subsidiaries.
The aesthetics differ slightly, but Reina uses the same engine and the same transmission options as the Soluto, and both models exhibit just about the same level of roominess. Even their price tags are quite similar, with Reina's most affordable variant coming in at Php 648,000.
As talking about the Korean Electric car, Hyundai is at the forefront of dominating the Philippines EV Market with their Kona EV and Ioniq EV available in the nationwide.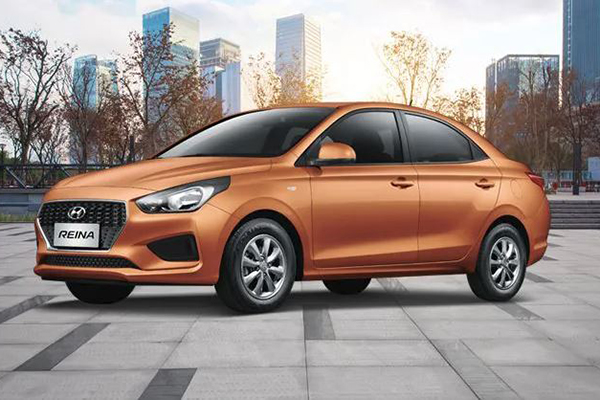 The Hyundai Reina sports a little more elegance over the Soluto
>>> Interested in Korean auto brands? Read expert reviews of their models here:
III. Korean cars not available in the Philippines
Apart from Hyundai and Kia, there are car brands whose models are not sold here in the Philippines. And believe it or not, there are a lot of them, so we'll provide the Korean car list of the interesting models only.
1. General Motors Korea
Established way back in the 1950s as Shinjin Industrial, the company switched to the Daewoo name when they partnered with General Motors in 1983. They even managed to release cars here in the Philippines like the Daewoo LeMans (which became the Daewoo Racer).
The company also managed to acquire SsangYong, then Korea's number one SUV manufacturer in 1998.
Four years later, Daewoo was then acquired by General Motors, changing its name to GM Daewoo. By 2011, the company was renamed to GM Korea with all of their subsequent products being sold in the Korean domestic market coming under the Chevrolet marque.
Currently, GM Korea produces models like the Encore, a subcompact crossover SUV currently being exported to North America and China under the Buick marque, and to the British market as the Mokka under Vauxhall.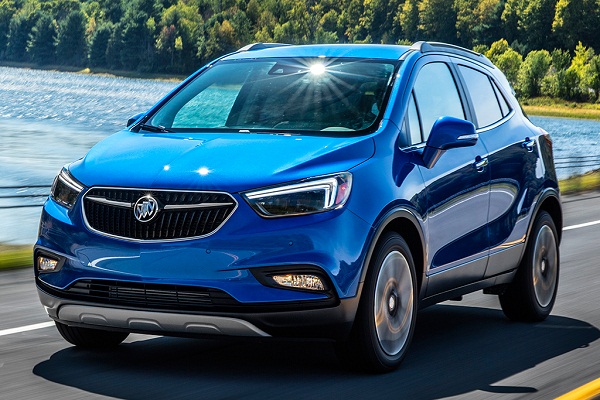 While the first generation Encore looked like a bad imitation of the Ford EcoSport, the second gen's design has more personality
2.  Renault Samsung Motors
That right ladies and gents, this Korean car brand is currently a subsidiary of French carmaker Renault and was first established as Samsung Motors back in 1994. Known more commonly as RSM, this company sells both imported Renault-made products like the Twizy and the Clio, apart from their original export and KDM models like the SM5 II LE sedan, the SM6 and the SM7 2.3 LE.
All of them are based on Renault models, with the second and third ones currently being exported to a number of overseas markets like Chile and China.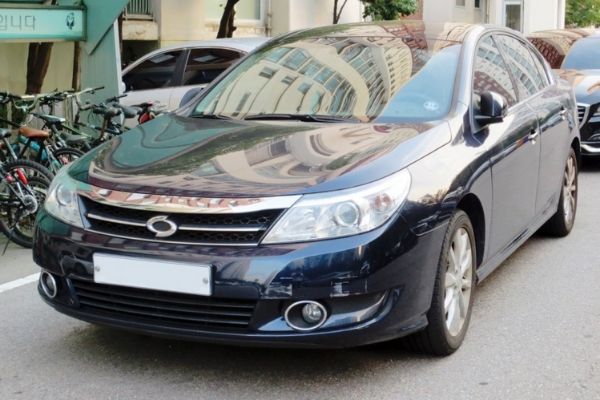 The Renault Samsung SM5 II LE. We would like to think that it's as good as their phones
>>> Also check out:  5 Top car brands in the Philippines for Filipino car buyers
3. Tata Daewoo
As the name implies, this South Korean car manufacturer is now a subsidy of Indian automaker Tata Motors. Before that, the company was known back in 2002 as Daewoo Commercial Vehicle Co. Ltd, in the wake of its split from its parent company; Daewoo Motor Co. Ltd.
Currently, they make and sell large vehicles, specifically heavy commercial ones. Their current lineup consists of the Tata Daewoo Novus, a two-door truck powered by a monstrous 8.3 liter Cummins engine.
There's also the Tata Daewoo Prima, a heavy truck that comes in the sleeper cab, day cab and globetrotter high cab configurations. Both trucks comply with Euro 5 emissions standards.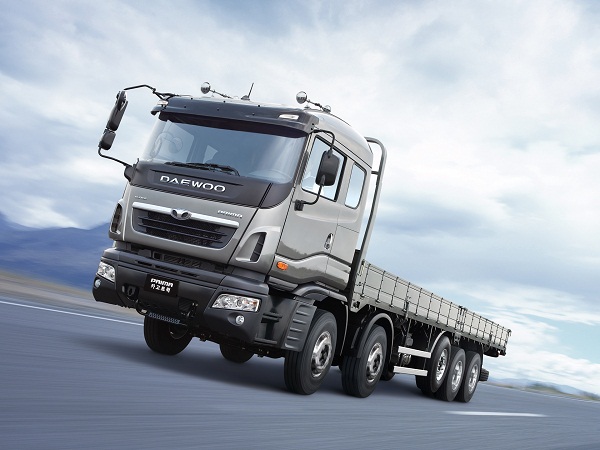 The Prima can also come with a really comfy sleeper cab
Does this guide satisfy your thirst for more knowledge of Korean car brands? Let us know if we left something out.
>>> Find out more useful car tips & advice on car buying at Philkotse.com
Author
Cesar learned how to drive a car years before he got his license. Today, he's still looking for that perfect '90s Japanese coupe to drive into the sunset while listening to Crazy Little Love by Nuage. Also has a thing for badass off-road vehicles and weird engine swaps.