Cars from Korea are gradually recognized worldwide for their authentic values.
It's been a long time since people complained about the quality of Korean auto models. Today, cars from Korea are widely used by many for their undeniable values. Though newly debuted, such Korean car brands as Kia or Hyundai have presented their features variety and wide range of price tags to meet the demands of global market.
1. History of Kia and Hyundai
Modern Korean automakers are confidently competing with their rivalries from Japan, the US and even Germany but could they catch up with these long-standing giants?
Korean economy is on the move with fast-paced development. Country, nicknamed one of the four emerging Asian tigers, has gradually achieved various accomplishments that Japan - the world's third-largest economy has ever reached. Regarding the car industry, Korean manufacturers like Kia and Hyundai, although newly established, have attained remarkable imprints and high ranking in the global Germany.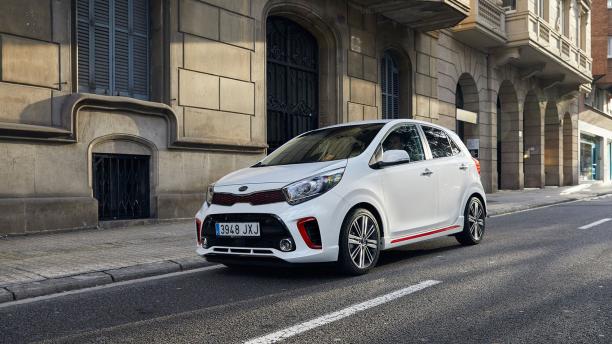 Kia Picanto 2018 friendly outlook
Kia Motors was originally a bicycle manufacturer founded in 1944. It was not until the early 1970s that Kia moved to producing and assembling automobiles. In 1986, Kia reached a significant milestone when it initiated teaming up with Ford Motor Company. From that moment, the company's car production has made continuously dramatic progress. By 1992, Kia's first US subsidiary was established. However, 5 years later, the Asian financial crisis led to Kia's bankruptcy in 1997. The following year, Hyundai Motor bought its 51% stake and became Kia's parent company till present day.
Kia, in Korean language, means "Asian rise", which signifies the emergence of this continent, also the dreams and aspirations of people in the country that created the "Miracle on the Han River".
Hyundai Motor Company was established in 1967. It is a division of Hyundai Group which operates in a wide range of industries including shipbuilding, car manufacturing, construction, retail, finance and electronics. In 1968, Hyundai reached cooperation agreement with Ford Motor Company, then introduced the Cortina model. After that, Hyundai had the new Pony debuted in 1975. This is actually the first car produced by Korea, equipped with Mitsubishi's engine technology. Yet the car failed to meet the emission standards when it was exported to the US. From that moment, Hyundai has put considerable R&D efforts to be more self-reliant in engine manufacturing, quality improvement, and product design as well as outlining plans to enhance its long-term brand image.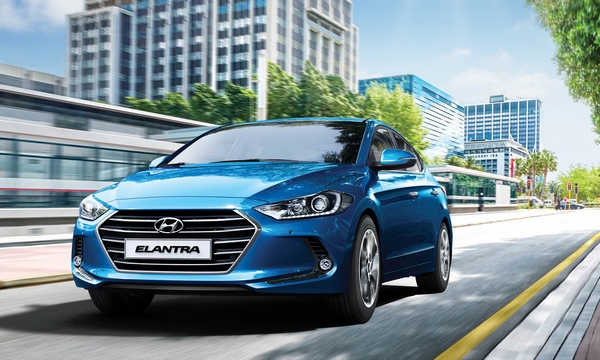 Hyundai has made huge investment in improving long-term brand image
In the 1980s and 1990s, Korean products were boycotted in the US because they were so similar to Japanese models. However, after devoting hard effort in product adaptation and development, they finally met their US consumers' strict requirements and gradually won more favor on the global scale. Today, Korean automakers can confidently compete with its contenders from Japan, the United States or Germany.
>>> Read more:
2. Advantages of Korean cars
2.1. Diverse features, reasonable price
Manufacturers from Korea are very "generous" in equipping extra features in their products. The proof is that some features that are available only on high-end models from rivals such as Lexus or BMW, like leather interior, heating rear benches, power-folding proximity mirrors with courtesy lights and ventilated front seats now can be easily found on a Hyundai car for a much more affordable price.
2.2. Outstanding warranty conditions
In the United States, Hyundai was named the warranty champion when it released a warranty package of up to 10 years/160,000 km (100,000 miles) in 1998, followed by the same event with Kia thereafter. Labeled as "American Best Warranty", Hyundai warranty covers engine, 5 years or 96,000 km (60,000 miles) for components, 5 years or unlimited mileage roadside, 7 years for rust protection and lifetime warranty of hybrid battery replacement. Just one year after the release of this package, Hyundai's revenue soared by 82%. On the other hand, Kia's warranty is basically the same as Hyundai's, the only difference is that Kia just supports over the limit of 96,000 km and rust protection policy for 5 years.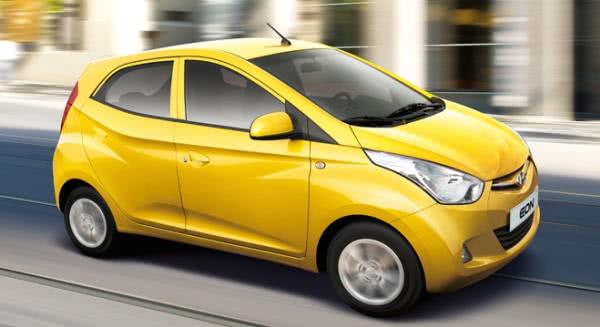 Hyundai won "American Best Warranty"
2.3. Turbocharging and hybrid technology
Kia and Hyundai started following the hybrids trend a few years ago. With abovementioned attractive battery warranty policies, there's no wonder why the hybrid cars of two Korean manufacturers had impressive sales figures. Hybrid versions of the Kia Optima and Hyundai Sonata are able to generate 200 horsepower as well. In addition, Korean car manufacturers are also very considerate when they integrate the powerful engine with turbocharging technology to improve the car's performance significantly.
2.4. Eye-catching design
In addition to hi-tech equipment, Kia or Hyundai also made their products well-designed, putting on their models unique and impressive looking. The Hyundai Veloster has been selected by the Kelley Blue Book Car Company as the most attractive car under $18,000 in 2014. Meanwhile, the Kia Soul is also an eye-catching model to draw attention on road.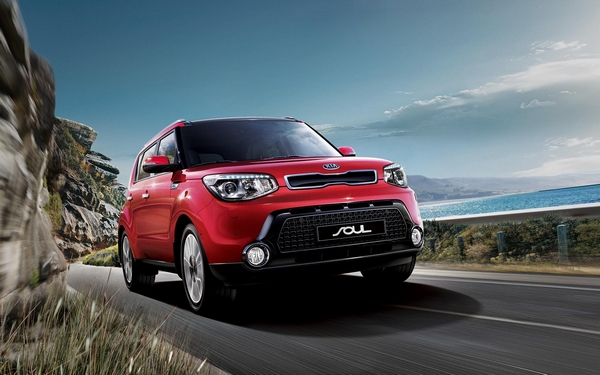 Kia Soul's attractive design
2.5. The product's variety
In order not to be labeled as an imitator, Hyundai has chosen its own way of providing customers with a variety of options when buying cars as well as diversifying their product portfolio. Genesis is a luxury product line that Hyundai will develop into a separate branch with its own logo, in which Genesis R-Spec is the most powerful car with a capacity of 348 horsepower - the same as a Mustang. Moreover, Equus is a more advanced automobile developed by Hyundai with an elegant style but the power of an "iron man" with 429 horsepower engine.
2.6. Quality is affirmed
Once again, gone are the days people complained about the poor quality of cars from Korea. Today, most of Hyundai and Kia products are manufactured in factories located in the United States or Europe with high quality workmanship and rigorous production process. According to the 2018 Initial Quality Study study (assessing the first 90 days of use after buying car), published by market research firm J.D. Power and Associates of the United States, carmakers from Korea occupied the top 3 positions, namely Genesis, Kia and Hyundai respectively. Although the survey may not reflect the long-term quality of the product, it shows that Korean-branded cars have made significant improvements since their birth.
>>> Interested in Korean auto brands? Read in-depth reviews about their products here:

Recent posts