Have you ever heard of hands-free power liftgates? It is a technological advancement which you will be surprised a lot. Keep reading to find out.
Today, everything has been designed to make things easier and more convenient. Cars have continually evolved and adapted new technology to make the overall driving experience better and seamless.
One of the added features of most modern cars is automatic lift gates. To dig deeper about automatic lift gate, read on this article from Philkotse.com.
1. What is an automatic liftgate?
An automatic liftgate is a pure magic and an outcome of a bright mind! You couldn't help but remember the famous line "Abracadabra" every time you see it work.
A power liftgate or sometimes referred to as automatic liftgate is a feature that allows the user to fully open and close the trunk with a push of a button from the interior door panel or the SmartKey remote.
Some models would include a sensor at the foot of the bumper, and you only need to wave your foot below, and it would activate this feature. Hands-free options are also becoming increasingly popular nowadays.
An automatic liftgate is a feature allowing users to fully open and close the trunk with SmartKey remote
There is also a sensor that would automatically stop the liftgate if it encounters any obstruction. The height of the opening can also be controlled by the user which proves to be beneficial for those with lower garages.
Being hands-free and not having to exert effort and manually lift your truck is the primary purpose and benefit of power lift gates. Imagine being alone with a mountain of groceries or hauling bags for a trip, and aside from the weight of each bag, you also have to reallocate some energy to open your trunk.
The worst is you have to put the bags down for the time being and open the trunk. With automatic lift gates, with just a press of a button on your key fob, the power lift gates open and you can go about your business.
Once you are done, with another press, then it closes on its own. No drama, no sweat.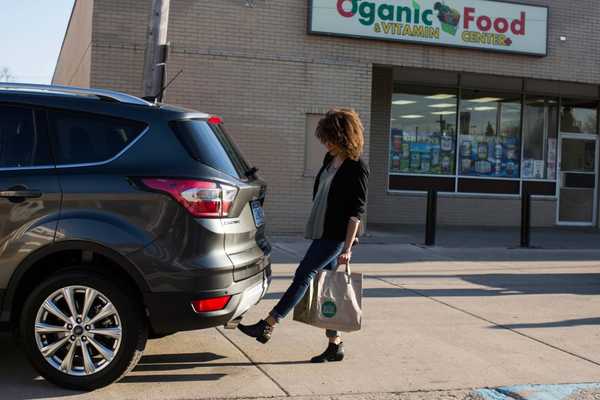 Some models would include a sensor at the foot of the bumper
Hands-free lift gates and trunks are surely becoming a necessity nowadays, and thankfully, it has become available in most vehicles. Yes, they come with a price but remembering that price tag every time you simply wave your foot below the back bumper to open the trunk is such a small price to pay for the ease it provides.
>>> Check out more advanced car technologies:
2. Car brands with automatic liftgate
These are some of the car models that have hands free lift gates or trunks incorporated in them:
| | |
| --- | --- |
| Car brands | Models |
| Audi | A4 Allroad, A7, A8, Q7 |
| BMW | 3, 4, 7, 7 series, Alpina B7, X1, X3, X4, X6 |
| Chevrolet | Suburban, Tahoe |
| Ford | C-Max Energi and Hybrid, Edge, Escapade, Explorer |
| Honda | CR-V |
| Hyundai | Azera, Elantra, Santa Fe, Santa Fe Sports, Sonata, Tucson |
| Kia | Cadenza, K900, Optima, Sedona, Sorento, Sportage |
| Land Rover | Discovery, Discovery Sport, Range Rover, Range Rover Evoque, Range Rover Sport |
| Lexus | RX 350, RX 450h |
| Nissan | Pathfinder, Rogue |
| Toyota | RAV4 |
| Volvo | S90, V90, XC90 |
Each car and its model would have a different way of activating the automatic trunk and here are some ways based on the manufacturer. Since Toyota and Ford are two of the most popular cars in the Philippines, we will focus on explaining these 2 famous car brands.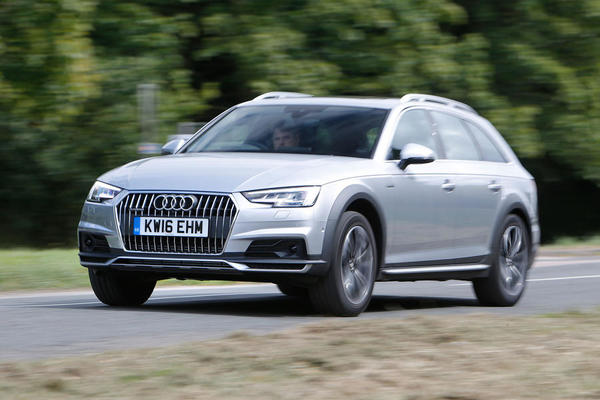 Audi A4 Allroad is one of the car models that have automatic lift gates
3. Automatic lift gates in Toyota and Ford
Toyota brand
For Toyota, you have to press and hold the Power Liftgate button once to open or close the liftgate. This button is inside the vehicle. Pressing the button while the door is in the process of being opened or closed will result in a pause. To reverse, simply press and hold the button again. The Toyota also has a Smart Key which can be used to open and close the liftgate. With a single press of the button and a short beep, you're all set to put your bags inside the trunk.
Each model has also incorporated additional features to make it more enticing to potential car owners. Toyota designed its automatic lift gates so the height can be customized to the user's preferred opening gap. Moreover, Toyota cars also allow users to customize it with the Multi-Information Display.
The interface is user-friendly as you just need to scroll through the Opening Adjustment option and set it to your preferred opening height. Not less importantly, Toyota can also opt to adjust the height via the multimedia system's display. The lift gates and trunk being totally programmable is definitely a plus point for car owners.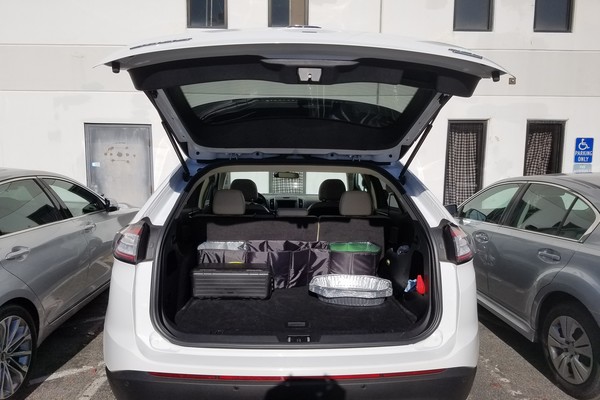 Each model has also incorporated additional features to make it more enticing to potential car owners
>>> Also check: 6 Ways to Effectively Maximize Your Car's Trunk Space.
Ford brand
Ford meanwhile, takes high tech into useful technology as its automatic liftgate is triggered when the under approaches and kicks their foot under the back bumper. Ford has adopted a pair of motion sensors and some excellent electronics equivalent to the WII's sensor bar that is usually situated on top of your TV.
The manufacturer has its Ford cars equipped with sensors run along the back of the vehicle and create an electrical field that is intended to be broken when an object or person comes near it. In a typical WII game, these sensors would be looking for tennis serve or a snowboard maneuver, but for Ford, it will look for a pair of shins to be in the field of sensor capture and then with a small forward kicking motion and the foot withdrawing.
So basically, the three-step sequence will be the legs approaching, a kick in and a kick out. Once this 3-step sequence is satisfied, then the trunk will automatically open.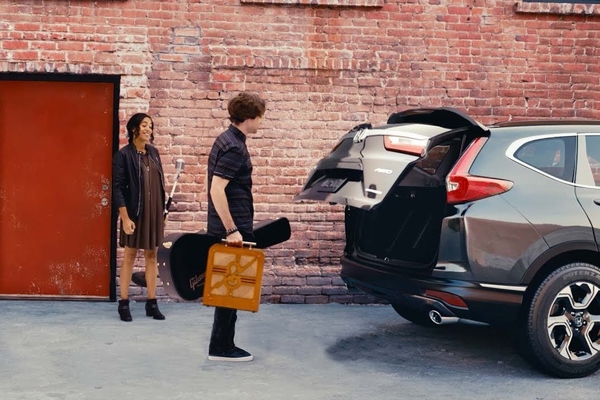 The lift gates and trunk being totally programmable is definitely a plus point for car owners
Ford definitely is in the lead with these hands-free lift gates, and it is pretty impressive because they've made sure that false triggers won't activate the sensors. These triggers can be pets running around the sensors, a massive flow of rain, or shopping carts within the perimeter.
None of these triggers satisfy Ford's 3 step sequence thus won't activate its hands-free liftgate.
Since more and more cars are being equipped with this feature and because of the convenience it provides the consumers, we expect this technology to keep on evolving and improving.
With the height of technology right now, it seems that everything is possible. We might have a voice-activated liftgate in the future which will be truly incredible. Luckily, in the Philippines, you don't need to have a brand-new car to have access to this advanced technology. You can refer to our cars for sale to have the best deal in the domestic auto market to make your wish come true.


Hanna Sanchez
Author