Let's check out useful and helpful techniques as to how you can pack more things into your cargo space.
You're a true blue Filipino if you love to wander and wonder. Travelling is one of the Filipinos guilty pleasures and they love to do it as often as they can. They will even squeeze it during their rest days and or weekends just to have a temporary escape from the real world and the hustle and bustle of the city life.
Going out of town provides a quick relief for every Filipino, plus, they will also have enough time to bond with their families and friends – something that's quite rare nowadays that everyone seems to be busy with their own lives.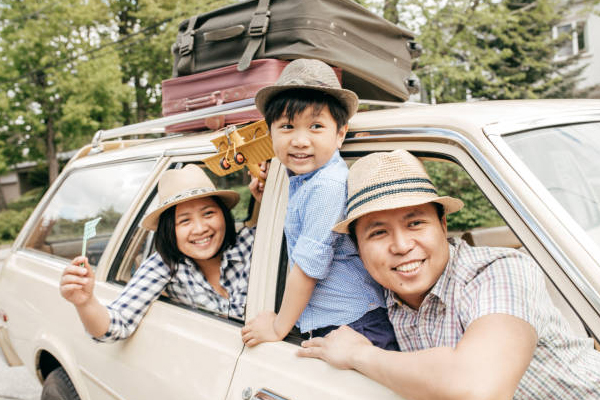 Filipinos love to go out of town whenever they can so they can bond with their famillies that they don't get to do too much everyday
So, going out of town for a few days or even overnight, with family and friends require ample space in your car to store all their bags and belongings. Pinoys are known to be backpackers, meaning we pack lightly, but if the trip includes our kids – it's totally a different thing.
These little ones need to have all the proper attires for the outdoor adventure and extra clothes since they tend to sweat tremendously due to their energy. Given this, how can we make most out of our car's cargo space?
Philkotse.com will provide you some tips on how you can effectively pack your things and have some more space for pasalubongs and shopping bags after your trip.
1. Clean the space at the back of your car
I am guilty of this, and I'm pretty sure most of us are – we almost always use the trunk of our car to store a lot of things including extra clothes, gears and stuffs for almost every occasion and we tend to forget to clean them up later on.
Not until a few days or weeks after when we need to use the trunk space will we only be able to realize how much trash or dump of a whole lot of things are already in our car trunk. It's only then that we will clean it up to make way for new stuff.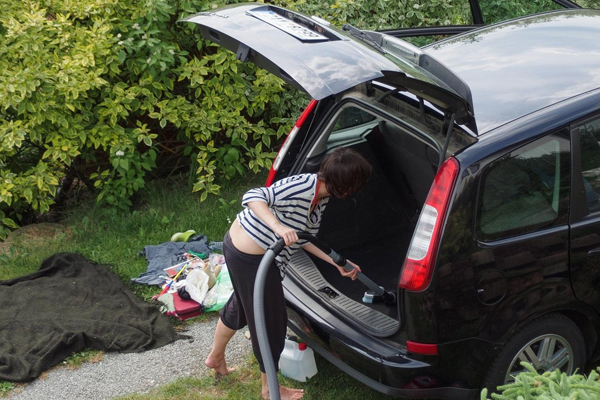 Clean your car trunk properly to make space for the stuff you need for your road trip
So, if you're going on an out of town road trip, camping or barbecues – either solo or with family and friends, make sure you declutter the back of your car thoroughly. Make sure to clear out every inch of the cargo space so you can maximize using it for your out of town necessities. Here are some simple hacks to keep your car organized and effectively utilize available space.
2. Pack lightly, if you can
Since it will not be a month-long escapade, mountainous clothes and stuff are not really necessarily. Don't pack everything like your house will be inside your car trunk or let's say don't make it look like you're already moving to a new house.
Determine how long you will be out so you'd know how much clothes you need to take with you. You're not in an awards night anyway where you'll need to change clothes all the time right? So in these cases, try to pack lightly.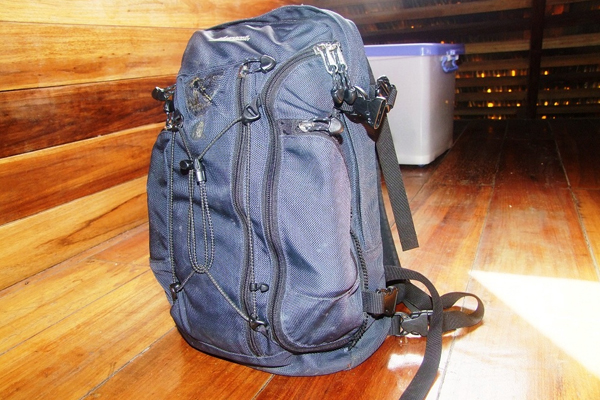 Filipinos love to go out of town whenever they can so they can bond with their famillies that they don't get to do too much everyday
Even if you're with family and friends – you can politely ask them to pack the same way you do. In that way, you'll be able to save up some space at the back, the car will be lighter than what you expect – less draggy car, less gas consumption, more money for some other things.
3. Pack using soft bags rather than bulky luggage
Luggage isn't your best friend when you travel by car. First, it occupies a lot of space at the trunk, making it difficult or nearly impossible for you or other members of the family to put other things with it.
Since it's a big and heavy bag (the luggage itself already has a significant weight), it will add weight to the car which will make the vehicle heavier and draggy, consuming more fuel.
Since none of us are celebrities anyway, we don't need luggage to pack for a quick out of town getaway. Just use a simple, easy to carry, fabric or any soft bags to put your things in. Light, small (at least smaller than a luggage) and practical. Using soft bags can also allow you to squeeze in more bags to the trunk, hence, maximizing your car trunk's space.
4. Load the bags strategically in your car trunk
When loading the things on your car trunk, you should be strategic. You should put the bigger bags in the back, smaller bags in front. Also, make sure that all the things that you'll be needing along the way can be easily reached.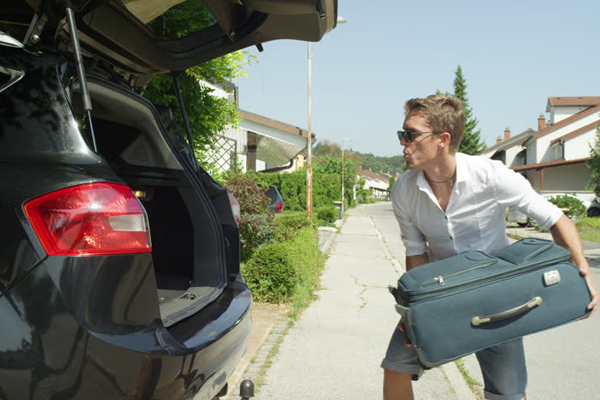 Load the bags properly and strategically to make most out of your trunk space
For example, alcohol, first aid kit, snacks should either be in your carryon bag, or if you want them in the trunk place them by the door so anybody who needs something can easily find and reach for them. Your car trunk will also remain organized all throughout the journey.
In fact, there are certain cars with larger cargo room than the others. If you love travelling and usually having out-of-town trips with friends and family, make sure to choose a vehicle that offers adequate trunk space so that you can house up all of your essential luggages inside.
5. Use clear plastic boxes
If you want a more organized, neat trunk space, we recommend you to use clear plastic boxes to store things – clothes, gears, snacks.
This way you can allot one clear plastic box for all the clothes, one plastic box for all the equipment and gears, one box for first aid kit, one box for snacks and so on. Easy for you to find what you need in an easy to open clear plastic boxes, for the convenience of everyone.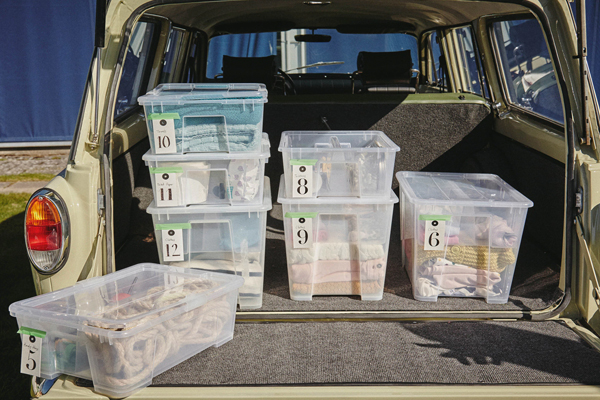 Clear plastic boxes helps a lot to see what's inside the box and keep your belongings in a safe place
6. Stack your stuff properly
You can't just carelessly stack bags over bags or plastic boxes over plastic boxes in your car trunk – you also have to stack them properly. This is by stacking them flat on the trunk floor, covering the entire area first before stacking another pile over the first layer.
This will make most out of your trunk's floor area plus it will not block the rearview mirror. By stacking your cargos properly, your trunk space is maximized and you'll keep your safety on the road. Don't forget to check out more helpful tips and advice for all car owners on our website to make your driving experience greater.


Ivy Kristia Padura
Author