Here are some useful tips on how to effectively make your car spick and span. Check them out!
In reality, it is easier to just dump random items anywhere than picking them up and throwing them properly. Sadly, this has been a practice for almost everyone, that's why we can see trash pretty much everywhere. Another sad thing is, we just don't do this inside our house, where someone can look after our trash and throw it for us – we have carried this bad habit everywhere we go. Malls, parks, even in our own cars. Yes, I, too am guilty of dumping almost anything in the car – ranging from extra clothes and shoes in the trunk, disposables from fast food takeaways, to receipts from tollgates, groceries and other expenditures, even promotional brochures given in the malls. You can only imagine how messy a car can be if this kind of habit continues.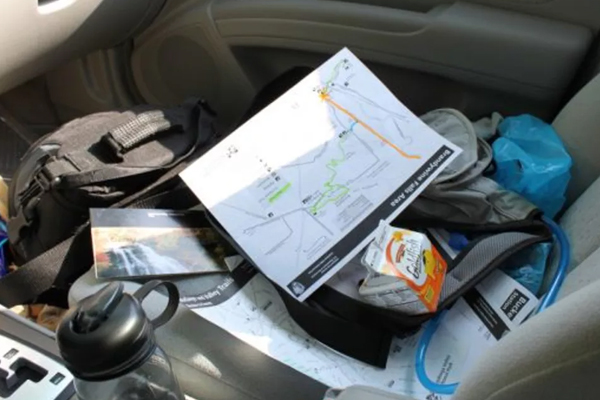 When your car is a mess, it kind of feels bad to ride the car
Now, do we want our car to look like a moving trash bin and smell or do we want to keep it clean, safe and presentable? Working professional, self-employed, single, in a relationship or with family, regardless of your circumstance, even just for your own sake and health, try to tidy up your car. It's just a bonus if you impress someone by having a squeaky clean ride. The most important point does it for your own good.
How to start organizing our vehicle? You may say it's easy, and yes, in the beginning, it is easy, but how you sustain the cleanliness is another thing. But we've all got to start somewhere, so let's look for simple ways on how Philkotse.com can keep our cars neat.
Let's start with the front part of the car – driver and passenger side:
1. Trash Bin
Cars don't come with pre-installed trash bins. Given this, we just tend to keep the trash we have while traveling and promise to throw them out later on. But do we, really? Since the driver and the passenger are responsible for all the drive-thru buys, these fast food takeaways leave remnants like a disposable cup, disposable utensils, disposable food boxes, plastic straws, bottled waters and a lot more, it is best to set up a mini trash bin in the passenger's side legroom.
Make sure that the trash bin is not just a medium size plastic bag that you can easily step on to when getting inside the vehicle. It must be easy to see (to remind you that you have to throw your trash properly), sturdy (that no matter how you move your legs, it won't just fall apart) and has a lot of space (so it can accommodate a considerable amount of trash).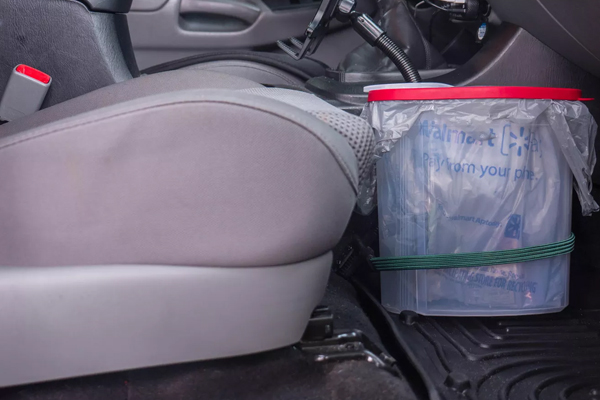 This is a simple way of keeping the trash at bay
Here's a simple tutorial on how to make your DIY car trash can:
DIY-ing a car trash can
You can put one of this in front and one for the back seat for other passengers to throw their trash properly. Plastic containers just like in the video can be easily found in stores like Japan Home Center, Daiso and the likes, which are almost always present in the local shopping malls.
2. Paper Organizer
This is going to be helpful if you're someone like me who loves to keep receipts from groceries, gas stations, tollgates, restaurants and others to monitor my expenditures and make sure that I am not losing any cent. I used to just dump them in the coin holder by the window or in the compartment. I won't realize that I've collected enough, not until I've opened again the compartment and all the papers start to fall out and I'm already having a hard time closing it.
What you can do is buy a small expanding file folder that can easily fit in your glove compartment. Not only that it keeps your papers in place, you can also further classify them according to the type – you can put them separately and label them accordingly for easier access.
>>> Also check out: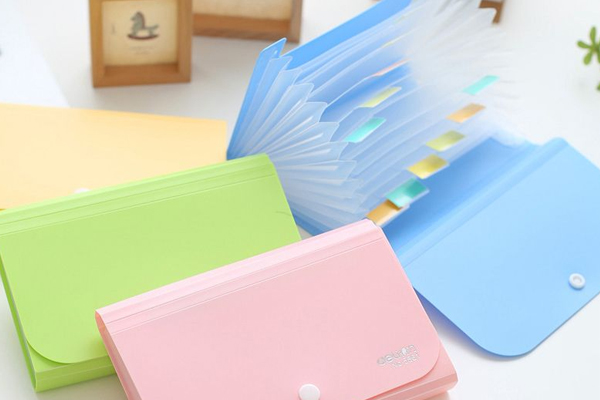 Small expanding file folder can help us with organizing papers
3. Car Seat Organizer
Of course you cannot fit everything in the front part of your car. Sometimes we utilize the back seat too. We put some random things like notebooks, pens, tablets, tissues, wet wipes, towels and a lot more and literally either just dump it behind us on the floor of the backseat, or on to the seat itself. This is a disadvantage especially if you decide to pick up someone and they have to move all the stuff in the back seat so they can just sit comfortably. Quite a hassle, yeah?
A car backseat organizer is an answer to this dilemma. You can buy a proper car organizer from Lazada that costs around 600 pesos or you can buy a cheaper alternative like those multi-pocketed wardrobe/shoe organizer that only costs about 300 pesos for a set of four. You'll save money, tidy up your backseat and it'll be easy for you to find those things you need because they are just in one place.
4. Plastic Storage Boxes
This one is for the trunk. These boxes can come in many colors and with lids. You can put so many things in these boxes such as clothes, shoes, blankets, towels, etc. You can even buy smaller ones for your car essentials such as oil, coolant, and other car fluids plus car tools. It'll help keep your trunk clean and avoid mess just in case you forget to close the lid of the fluids tightly. As for clothes and other fabric stuff, you'll keep them clean if you keep them inside storage boxes instead of dumping them in the trunk.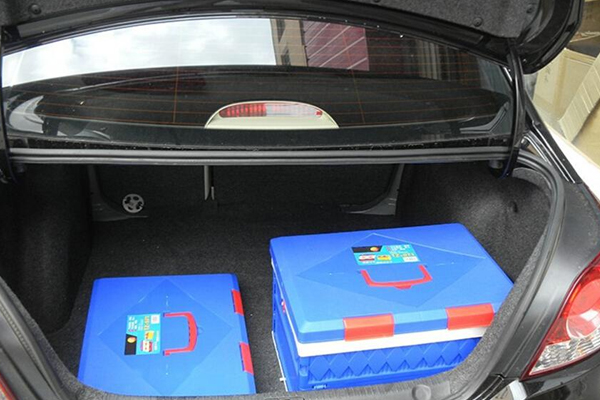 Cheap storage boxes can help keep your car orderly
5. Laundry Basket
You can use this for groceries and other things you have shopped for. Instead of carrying them one by one which needs too much effort on your arms and could hurt your hands, you can just put them in a laundry basket and carry them altogether. Saves you time and effort too. It could also save your trunk from getting wet should your frozen goodies defrost along the way.
These are some useful tips on how you can keep your car organized, clean and tidy. Aside from that, it'll also be easier for everyone to look at and reach for what they need because they can be easily found in one place and not just scattered everywhere. One more thing, once you start practicing being organized, you'll be surprised to develop a better habit of cleaning up after your trash rather than just leave them anywhere. Good hacks for a better-looking car and better habits too!
>>> Click here to get more helpful tips and advice on Philkotse.com for all car owners


Ivy Kristia Padura
Author