Top car brands in the Philippines for Filipino car buyers
How many top car brands in the Philippines can you name?
Do you want to know how to start a fight at a bar? Ask someone what the most favorite car brand in the Philippines is and watch the arguments come alive.
Everyone has their own favorite car brand and reasons for it. Whether it be Toyota with its reliability, Ford's toughness, Mitsubishi's value for money and Nissan is also noteworthy. There will always be a sort of tribal mentality when it comes to cars, like us versus them situation.
We think that all cars are awesome in their own way. We find a difficult time reviewing cars because I always find the best parts of them. Nothing beats the rush of having to control a four-wheeled vehicle, the freedom and emotion of man and machine becoming one in rush of speed is just exhilarating.
At the end of the day though, being part of a team and banding together to share best practices and tips creates a sense of brand loyalty.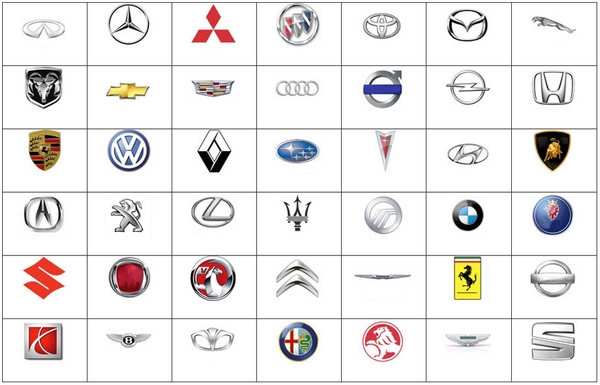 What are the top car brands in the Philippines, in your opinion?
Top car brands in the Philippines
Today Philkotse.com will talk about the top 10 car brands in the Philippines according to 2019 sales performance. This won't be a list of the most famous brands in the Philippines but if they had what it takes to top the charts then they must be that as well.
#1. Toyota – Dominant as Always – 161,385 Units Sold
Imagine a brand already on the top of their game and ruling the sales charts forever, do you think that they would be on cruise control, coasting at the top? That doesn't seem to be Toyota's game plan.
It was a long way to the top and the 90s seem to be similar to the Purge where every brand was fighting it out for supremacy. Toyota seems to have won that war and we are now in the first place in the top car brands in the Philippines list.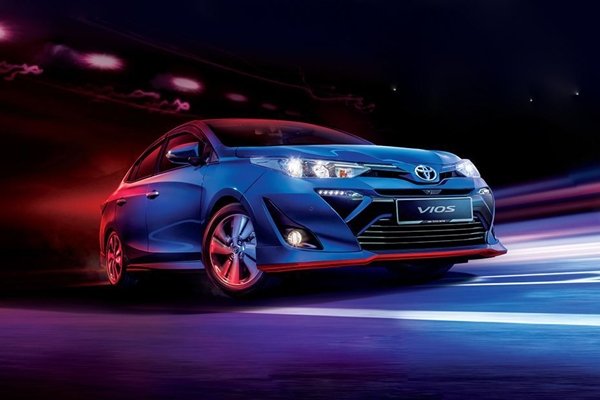 The Toyota Vios maintains its place as the best selling car in the Philippines
Selling a total of 161,385 units, they have a stranglehold on the market with a 39.34% market share it was a feat in itself considering that its competitors had some great releases and the overall market stagnation.
Toyota's reputation for producing practical and reliable cars precedes itself and if anyone asks me for car buying advice my default answer is always a Toyota.
Toyota is now shifting towards more youthful and exciting products with the new Toyota Philippines new president who has proudly announced an end to boring cars. The future looks bright for Toyota and I do not see their reign end anytime soon.
Toyota Wigo 2020 Philippines Review & Road Test | Hatchback Solution | Philkotse
>>> Read more: Car debate: 9 top reasons why Toyota is the undisputed best car brand
#2. Mitsubishi: Playing Second Fiddle – 64,065 Units Sold
Mitsubishi had another solid year and is clocks in as number 2 in overall sales figures for 2019, but while Toyota actually gained a 6% increase in growth sales, Mitsubishi went the other direction dropping by 3% year-to-date from 2018. This is the 2nd year in a row that they're in the red.
Their main sellers are the Mitsubishi Xpander and the Mitsubishi Mirage G4, both in the top 10 of the best selling models for 2019. That doesn't seem to be enough though, and understandably so.
They offer solid, feature-packed motoring for less money. They have also improved their after-sales support and dealer network. The Strada and the Montero Sport remain as popular as ever but the competition was just too much.
Mitsubishi Xpander 2018/2019 Philippines Review & Road Test || Price, Specs, Buying advice & More
This year seems to be more promising for many Mitsubishi cars. Mitsubishi will hopefully be releasing the refreshed Mitsubishi Mirage and Mirage G4, as well as a more affordable 2WD version of the Montero Sport.
Mitsubishi hopes that it can bring in more people through dealers' doors. What Mitsubishi lacks is a halo car to latch their models on. Maybe give the Mitsubishi Lancer Evolution another go?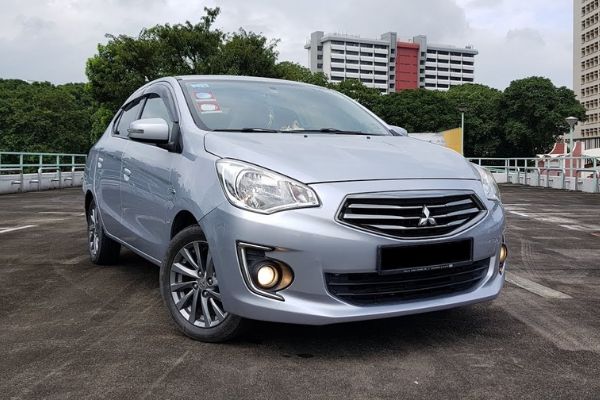 The Mitsubishi Mirage has a lot more going for it than meets the eye
>>> Also check out: Brand consciousness: What different car brands are known for?
#3. Nissan – Is Nissan back? - 42,694 Units Sold
Everyone who's been reading my articles and watching our YouTube channel knows how I've been whaling on Nissan. If you haven't noticed I'm not that much of a fan of their current offerings.
The only reason why that is though is because I am such a huge Nissan Fan, especially in the 90s. My family owned 3 models a Nissan Sentra B13, a Nissan Urvan and the old Nissan Altima. I was disappointed with all the drama they've had this year. I've had fond memories of those cars and deep inside I pray that Nissan gets back to its winning ways.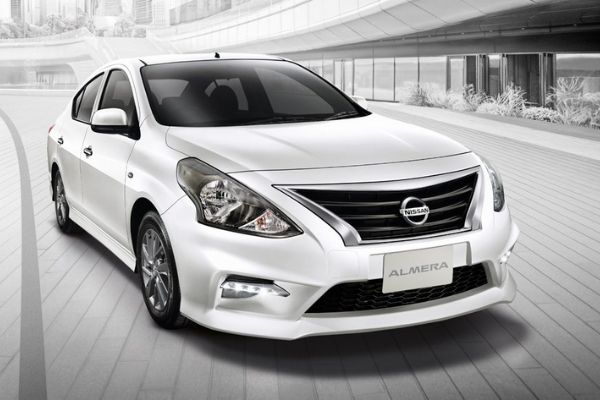 Despite being an old model, Nissan Almera soldiers on
In a surprise twist, 2019 became the year of Nissan vehicles. With a whopping 22% increase in overall sales, it now holds 10% of the car market thanks to aggressive marketing and focusing on their dealer networks even more than the previous years.
Leading the pack is the solid Nissan Frontier Navara, one of the most fully loaded and value-packed mid-sized pickup trucks in the market today.
Nissan didn't just focus on that, it also worked overtime to push their Nissan Almera subcompact, and have you noticed an increase in their Nissan Urvans of late? If it maintains its killer pricing, it may be a matter of time before it can rival the ubiquitous Toyota Hiace.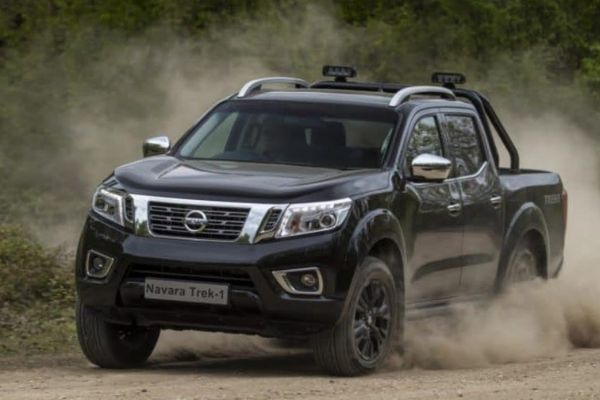 The Envy of the Western world, the Nissan Navara is one tough truck
Nissan is looking forward to the release of the all-new Almera and the Sentra this year and hopefully, they arrive in your shores sooner rather than later. They also lack some models in key market segments despite their availability in other markets. Is Nissan back? They're just getting started, baby.
>>> Related: What are the 10 most reliable car brands?
#4. Hyundai: 1 Step Forward, 2 Steps Back – 32,856 Units Sold
Hyundai cars used to be the precocious new kid on the block. The young gun that wanted to take on the big boys on the table by releasing innovative and competitively priced vehicles that serve as more affordable options for established models.
These days, they seem to have lost that fire. Surrendering the number 3 spot to Nissan is quite a loss in their column but taking a 7% dive in the year to date sales will do that to you.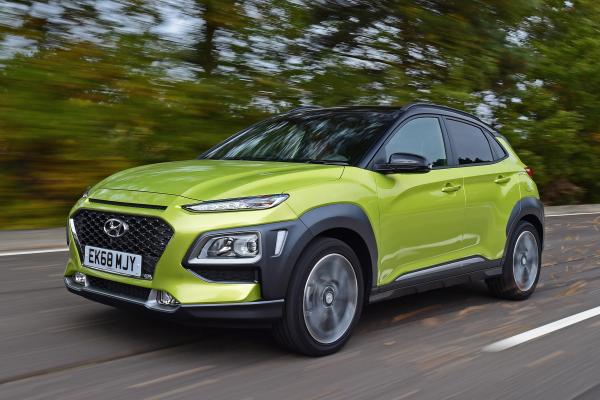 Surprisingly fast, the Hyundai Kona delivers all the right stuff
They've had some exciting releases last year, with the refreshed Tucson, all-new Palisade, Veloster and the popular volume-seller, Hyundai Reina, and with the popularity of their Kona, you would think that Hyundai would have a stellar 2019, but the opposite happened. Now Hyundai is fighting an uphill battle to claw its way back to relevance.
They have a solid line-up of vehicles and all Hyundai needs to do is get back to its roots and act like the underdogs, Maybe the upcoming Hyundai Elantra or the Sonata can stir up some heartstrings. They need to show off the Veloster more, that little pocket rocket is just insane!
>>> Read more: Top 5 fuel-efficient Hyundai models in the Philippines
#5. Suzuki: Small Cars, Big Sales – 23,919 Units Sold
Who says that size matters. Suzuki is the king of downsizing. In an era where the customer demands everything from fuel efficiency, performance, space and driving fun all in one package, the Japanese brand was more than happy to oblige. This is more than evident with a 21% increase in their overall sales, selling a total of 23,919 units, Suzuki is on a roll.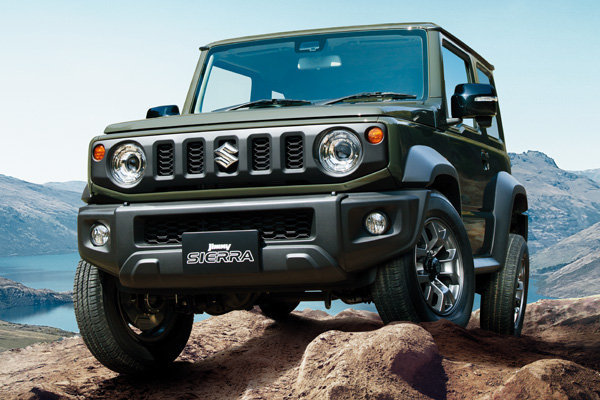 The Suzuki Jimny proves that size doesn't matter
Thanks in part to the Suzuki Jimny, that proved halo cars need not be multi-million peso cars, they brought clients through the door and was introduced to some great offerings like the capable Suzuki Ertiga, sporty Suzuki Swift and the indestructible force which is the Suzuki Celerio. The Suzuki Carry also cemented its image with being a favorite among small business owners.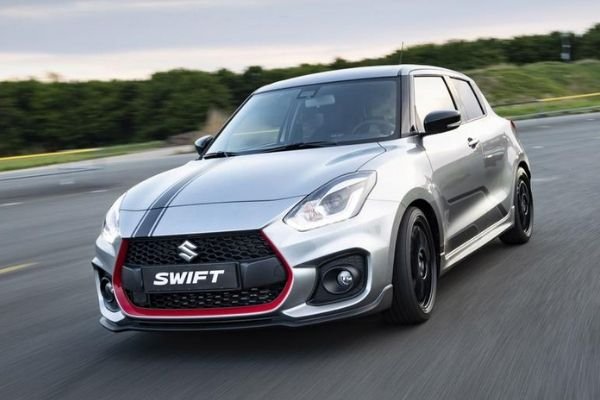 The Suzuki Swift brings the fun back in small cars
This year is promising to be even better. With the impending release of the Suzuki XL7 and the potential game-changer in the Suzuki S-Presso, other car brands have to watch out for this brand. They know what the market wants and they are more than happy to oblige.
#6. Ford – Built Tough, Had it Rough – 21,900 Units Sold
Ford had it kind of rough for 2019 like Hyundai it lost 7% in sales from their overall total in 2018. Most of this was in part to the loss of many of their previous bestsellers such as the Ford Fiesta and Ford Focus due to corporate restructuring of their vehicles. This really isn't the local distributor's fault but they can only do so much with marketing trucks and SUVs.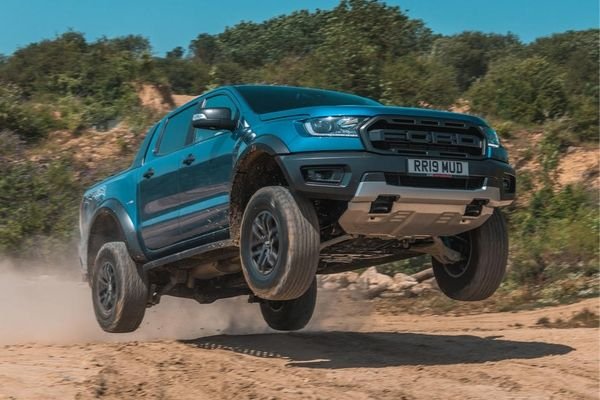 The Ford Ranger Raptor is such a big hit
The Ford Ranger stays as one of their more popular models and thanks to creative tax structuring the model gains an advantage by being priced lower than other body styles.
Multiple variants were offered from the Ford Ranger XLS Sport to new available colors for the Ford Ranger Raptor keeps the model fresh and interesting and they do maintain to be quite desirable vehicles but not everyone needs a truck. The Ford Transit was also released last year and is now in an uphill battle for the hearts and minds of Filipinos who love to travel with the entire family.
The future look bleak for the American brand as apart from the all-new Ford Escape which historically doesn't do well here or the Ford Bronco, that can be quite a long shot for a Philippine market release, nothing seems to be coming in the horizon for people looking for small cars.
The Chinese market does have the Ford Forex and Ford Fox as well as the Mondeo, maybe the local distributor can look into those models for a release? Unlike the United States, they badly need their small cars to compete in our market.
>>> Worth to note: List of all Ford SUVs in the Philippines: Price list with Brief review
#7. Honda – Fighting for Relevancy – 20,338 Units Sold
Honda Philippines seems to be a hot topic in today's news. In a not so surprising twist, Honda Philippines has announced that after decades of building some of their most popular models in the country they are pulling out, leaving hundreds of workers and engineers out of work.
While we grasp at straws to find a reason why this is, from new tax laws regarding breaks for foreign corporations or Government policies, I tend to look at the most basic explanation. Honda hasn't been winning of late.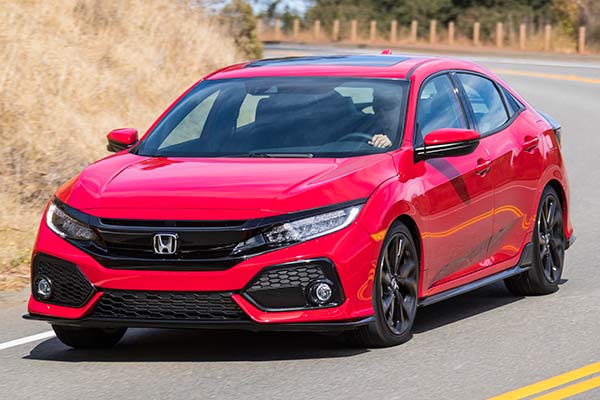 The Honda Civic pleased many Honda Fans but alienated some
Philkotse.com has reported last year that Honda is set to streamline their global production machinery and stop producing region-specific models. They will start making world cars and models that will be available in all its markets. This is essentially General Motor's strategy of late, closing down local factories left and right to streamline its own processes.
From an insider's perspective, I don't think that General Motors is a good template to follow for Honda, but it is what it is. Sales plummeted a dismal 13% from the previous year which didn't help Honda Philippines' cause at all.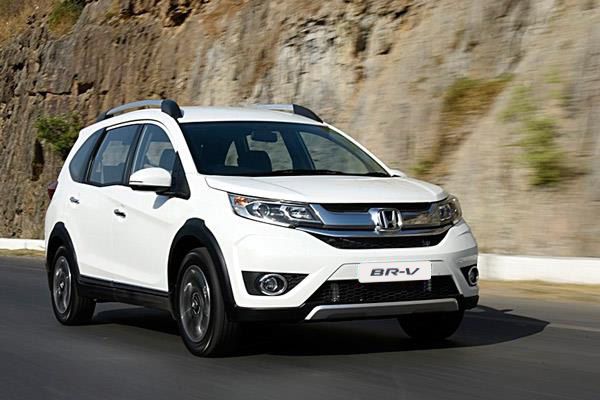 This may be the last and only generation of the Honda BRV
They have the usual best-sellers in the CRV and the BRV as well as the Civic, Jazz and City but it wasn't enough to pull their overall sales with lukewarm receptions to the rest of their lineups.
The all-new City and Jazz are highly anticipated models for this year, but that won't stop Honda from ever leaving. The writing was on the wall the entire time and Honda is fighting to remain relevant on the global stage.
#8. Isuzu – If it ain't broke, something is Wrong – 13,971 units sold
Isuzu is one of the top car brands in the Philippines, and for good reason. Isuzu cars have the reputation of having the most rugged and long-lasting vehicle models. That would definitely be the case because Isuzu's life cycle for their models is much longer than their competitors.
There wasn't anything broken with their sales strategy and their corporate model, but therein lies the question, how long before they stagnate and the market starts to feel the cottonmouth?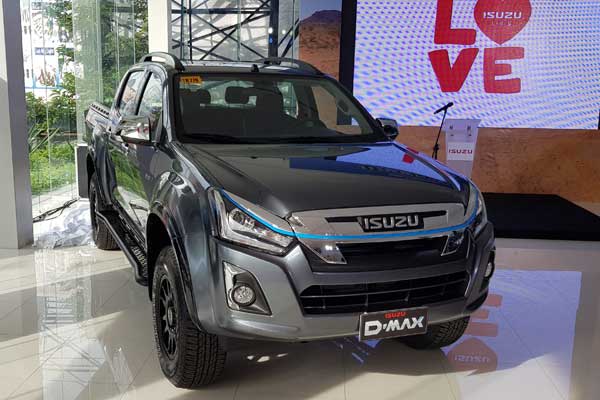 The Isuzu DMAX is finally about to bow out
The Japanese brand has experienced a staggering 16% downtrend in overall sales from the previous year only selling 13,971 units. The bright side is that they basically only sell 2 models for the passenger car market, the Isuzu D-Max and the Isuzu Mu-X those are still relatively good figures overall but the drop is not a welcome sight.
They also sell trucks for small business but even in that field they are having intense competition from new-comers like the Chinese brands that promise pretty much the same offerings for a lower price, and if you know anything about business, its all about the bottom line.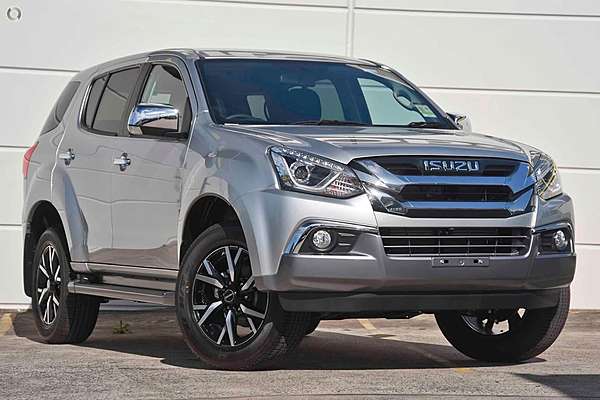 With the new Isuzu D-Max, the Isuza Mu-X shouldn't be too far behind
Things are set to change though, with the imminent 2020 release of the all-new Isuzu D-Max it promises to shake up the market and no longer sharing the same GM platform, embracing Mazda, it seems like Isuzu knows what it's doing after all. With the D-Max coming the Mu-X will surely follow. Watch this space as Isuzu gears up for a hot 2020.
#9. MG – The Dark Horse Prevails – 5,085 units sold
The Covenant Car Company Inc. needed a huge win. Their flagship brand Chevrolet was in the doldrums due to General Motors playing hopscotch in the international market.
TCCCI threw a Hail Mary pass and went all-in with the MG brand, taking the rights to distribute it away from the previous distributor and showed them how the big boys do it. The result is a blistering 5,085 Units being sold in its first year. This is unprecedented, especially for a fledgling brand.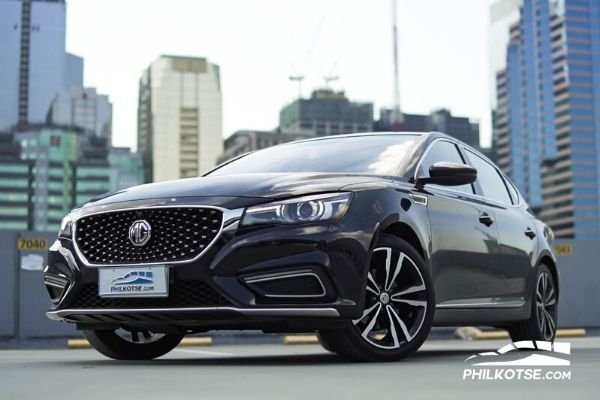 If you give the MG6 a fighting chance be ready for a pleasant surprise
MG not only offers great value-packed and fully loaded models at cutthroat prices but thanks to TCCCI's experience and marketing networks they were able to market the hell out of the MG brand. It also helped that they offered a suite of after-sales packages that include 24/7 roadside assistance via their app, quick and easy PMS servicing and a class-leading 5-year 100,000 km warranty for their vehicles.
The MG5 and MG6 both have enough of what it takes to go head to head with their respective segments but their most popular models are a feature-packed, sub-1 million peso compact SUV in the MG ZS.
It has everything that people want in a luxury model but at a fraction of the price. The MG RX5 and RX8 lineup of SUVs also offer great value and surprising performance. We can't wait to show you what MG models this brand has to offer for this year.
#10. Kia – Doing it right this time – 5,019 units sold
If there was a theme for this year's sales figures for our favorite car brands, it's redemption and vindication. For years, Kia has been releasing solid models for almost every segment but they can't seem to make a dent on our market.
Whether it be because of relatively premium pricing or marketing ineptitude there is always something wrong about the brand that hinders it from reaching its full potential.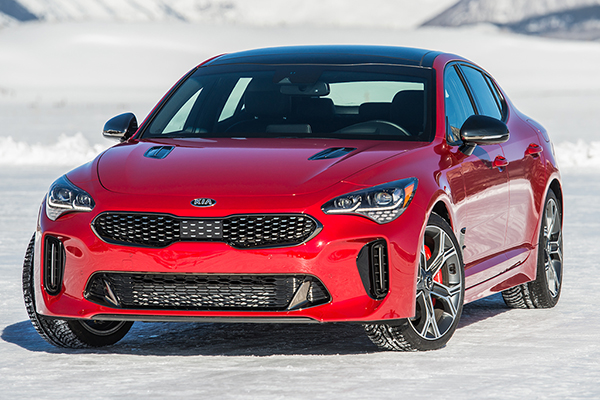 Like a late bloomer, the Kia Stinger screams "Howdya like me now!?"
This is no longer the case. The Ayala Group acquired distribution rights and 2019 has been a great year. Kia Philippines created such a stir with the release of their halo car the Kia Stinger that people finally noticed their other offerings. Is the Kia Rio too expensive? The sedan was scrapped for the more affordable Soluto.
Kia Soul? Not for this market. Kia seems to believe the Seltos to be more apt for our market. Marketing has also improved brand visibility more apparent than in previous years.
It is a great time for Kia and the future looks bright. With people stepping inside dealerships, they were re-acquainted with their solid lineups such as the Kia Picanto, Sportage, and the upcoming Sorento will certainly turn a few heads or two. I root for Kia, even more so than Hyundai. You have to love the underdogs.
Author

Sleek, Sexy, Athletic and Fast. These are words that were never used to describe our resident claustrophobe Roy Robles. After spending 10 years counting other people's cash in banks, he is just happy to be at Philkotse.com. Catch his articles everyday and make sure to honk if you see him.
Recent Posts