Hyundai is currently at the forefront of EV technology. First, to introduce fully electric cars in the Philippines, does the early bird catch the worm?
A decade ago, the concept of Electric Vehicles is so far-off that brands such as Tesla are viewed as niche and novelty models. At the time the thought of owning an electric vehicle by us common-folk seems to be out of reach especially with how expensive these models are.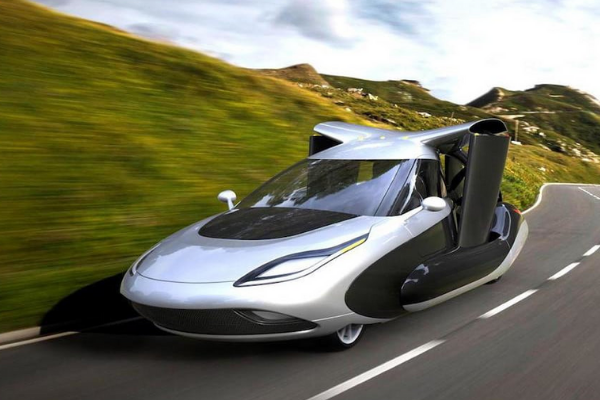 Owning an electric vehicle by us common-folk seems to be out of reach
You also can't discount the real fear of Range Anxiety. Being out of your house for extended periods of time away from your precious outlet to charge your car and getting stuck in the middle of nowhere, to be honest, is my biggest nightmare.
These days though, one company is in the forefront of not just innovation in EV technology but makes the option of actually owning such a vehicle is a near reality for many of us and it comes from a most unlikely player in the industry.
>>> Also check:
Hyundai at the Forefront of Innovation
Hyundai, with its Kona EV and Ioniq EV, both models being made available in the Philippines, currently has a foothold in the local EV car industry. These cars are marketed not just as Plug-in hybrids, which have been available here for the longest time already, but as FULL electric vehicles with absolutely zero emission.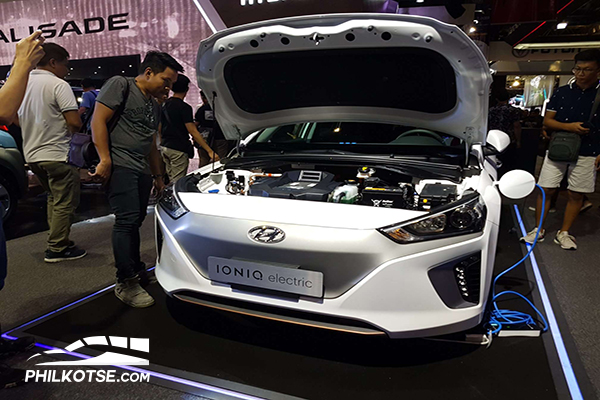 Not just Hybrids, but Fully Electric Vehicles
A lot of car companies talk a big game with zero emission vehicles. You have Nissan and Mitsubishi as well as new-comer BYD announcing their own line-ups of pure EV models, but you have Hyundai marketing their own models and making it available to the public.
This puts Hyundai in a very interesting and competitive position in the Philippines' EV market putting Hyundai PH on the very forefront of the push towards the country going full electric.
Kona EV & Ioniq EV: Hyundai's EV Domination
Hyundai has a couple of aces up their sleeve in the local EV game which is 2 more than any other local car company. First off you have the Kona EV, their first fully electric SUV Crossover.
Powered by advanced drive-by-wire technology, the drivetrain is powered by a 150kW electric motor which is the equivalent of 201hp. The 64kWh lithium-ion battery is rated for a 415km cruising range.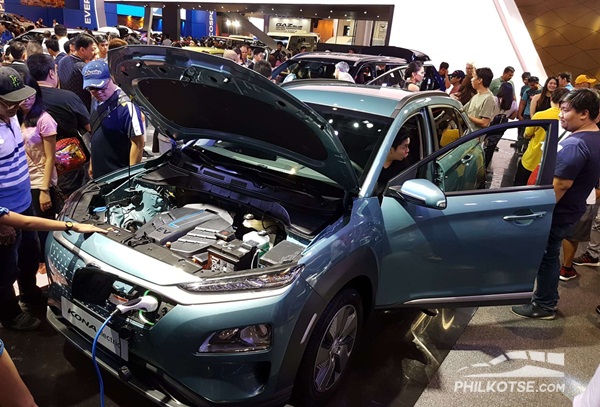 Kona EV, Hyundai's first fully electric SUV Crossover
The Kona EV is aimed at more active users who want more ground clearance. Controls and driving dynamics mimic the regular petrol-fed Kona making the transition to driving EV's less of a shock.
You also have the Hyundai Ioniq, a fully electric sub-compact powered by an 88kW electric motor out of a 28kWh lithium-ion battery. This nets the equivalent of 120hp with a 200km cruising range.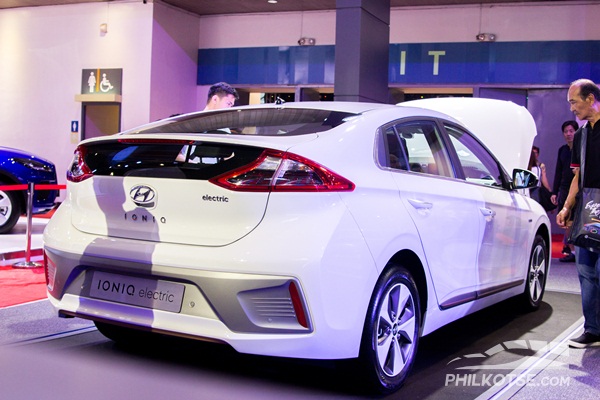 The Hyundai Ioniq EV nets the equivalent of 120hp with a 200km cruising range
The Hyundai Kona EV Philippines is priced at P 2,388,000 while the Ioniq EV can be had for P 1,868,000. These prices are a steal if you compare it to Tesla Models, of which aren't even available here, and no other car company currently offers a fully electric vehicle in their line-up.
Add a five-year 160,000 km warranty on the battery and the drivetrain, Hyundai Philippines adds peace of mind to your purchase.
The Last Word
As earlier mentioned, Hyundai is currently the defacto leader of the local EV market, with the competition being months or even years away from introducing their own vehicles. They are doing a commendable job in helping the local industry break the chains of its dependence on the petrol pump.
Wouldn't it be nice to listen to the news and not care if the price of gas hikes up? Even better, wouldn't it be great to know that you are not contributing to global emission and pollution problems?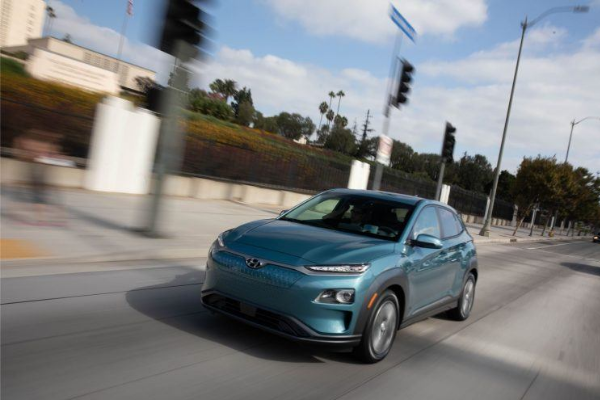 Hyundai is currently the leader of the local EV market
I'm certain that we would soon be hearing from more companies introducing their own EV models within the year. They probably would have better cars, cheaper and even more affordable, with longer ranges and technology, but at this moment only Hyundai has the last word.
Follow Philkotse.com and stay tuned for more updates about this up and coming industry!

Know more about Hyundai Kona 2023

The Hyundai Kona 2023 is a subcompact crossover brought in by the Korean marque. It is available in the Philippines in one variant only which is priced at Php 1,188,000. Powering this vehicle is a 2.0-liter NU MPI Atkinson gasoline engine capable of generating 147 horsepower and 179 Nm of torque. Only a 6-speed automatic transmission is used to drive the power from the engine to the front wheels exclusively.
In terms of dimensions, the Kona has a length of 4,165 mm, a width of 1,800 mm, and a height of 1,550 mm. Additionally, it comes with a wheelbase and ground clearance rated at 2,600 mm and 170 mm, respectively. In the local market, this Korean subcompact crossover goes up against the likes of the Mazda CX-3, Kia Seltos, and Geely Coolray.

Roy Robles
Author