Nissan said that it won't disappoint.
Nissan Asia and Oceania has been making a lot of campaigns lately to further improve its branding image. The Japanese carmaker is totally confident with the improvements it made and is so ready to share it not only to valued customers but also to fresh audiences.
Nissan said that it is going for a new and strong attitude which is a reflection of its true branding. The new campaign is called 'Dare the impossible until it's not.' It is inspired by Nissan's best marketing strategist to produce game-changing innovations.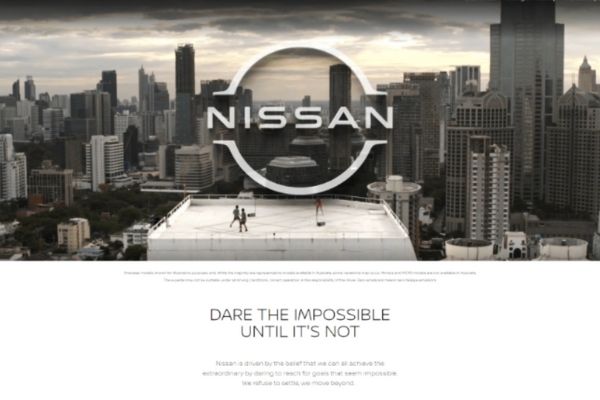 Nissan's 'Dare the impossible until it's not' campaign
One of the biggest changes Nissan did is to improve its website. It comes with elements that are firsts of its kind for the brand. Nissan's campaign has launched first in four key markets in the region, namely Thailand, Indonesia, The Philippines, and Australia.
Nissan also recently changed its logo after 20 years. The change in logo is a reflection of the brand's shift to a new chapter. The new logo comes with a more subtle look that seems to be the trend these days.
The 'Dare the impossible, until it's not' video campaign can be seen on Nissan Asia & Oceania's Youtube channel. If Nissan continues to make bold moves like these, one can expect the brand to establish a stronger and fiercer name in the automotive industry in the upcoming years.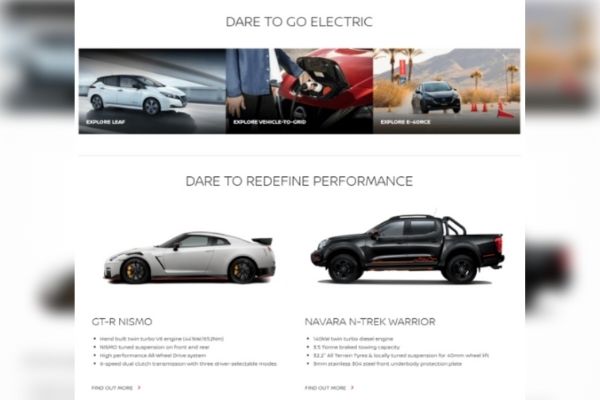 Check out its official website to experience Nissan's latest innovations
>>> Related: Pay as low as P11.7K monthly on a Nissan Navara for 5 years this month
"Building a thriving brand is our top priority, backed by our strategy to be the innovative challenger – supported by electrifying one in four vehicles in Asia and Oceania under our mid-term plan," said Nirmal Nair, vice president of marketing, Nissan Asia & Oceania.
"This campaign aims to ignite the Nissan Brand in the region and paves the way for how Nissan will evolve in the region and our vision for the immediate future which will encompass marketing, sales, consumer touchpoints, dealer network, after sales, and communications.
All coming campaigns will embody the same Nissan spirit of daring. We are proud to be boldly shaping an innovative and human-centric future for Nissan in Asia and Oceania," he added.
Here at Philkotse.com, we value your interest in the automotive industry. Visit our website to find out more.
Know more about Nissan GT-R 2021

<p style="margin-left:18.0pt;">The Nissan GT-R high-performance sports car is currently the sixth model to carry the GT-R designation, having descended from the performance variant of the Skyline midsize sedan. Despite its roots, the GT-R was eventually spun off from the Skyline series beginning with the current R35 generation. The design has undergone two facelifts, one in 2011 and another in 2017. &nbsp;</p> <p style="margin-left:18.0pt;">Throughout its existence, the GT-R set a number of records in venues such as the N&uuml;rburgring in Germany, Goodwood Hill in England, Willow Springs in the U.S.A., and Tsukuba Circuit in Japan. It has been released in a number of special editions and commemorative versions, appearing in numerous video game titles. The GT-R is Nissan&rsquo;s highest-selling sports car, as well as posting one of the highest sales for any production sports car. &nbsp;&nbsp;</p>

Rex Sanchez
Author