It's large for a midsize truck. It's torque figure, not so much.
Pickup truck guys and gals, take a peep at this. Chinese car brand Zhongxing launched a new pickup truck called the Terralord, and as awesome as the name might sound, it's got a few glaring issues. For starters, it looks eerily familiar. Just take a look at it, and you'll get what we mean.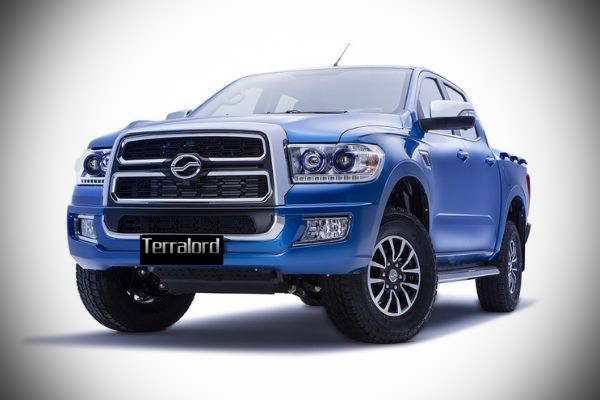 The Zhongxing Terralord
The Terralord looks like a mishmash of two pickup trucks from the American market. We won't mention their names outright, but one is a truck named after a type of biome found in Alaska and Northern Russia. The other is the name for a horned male belonging to a certain species of fluffy, ruminant mammal.
Despite looking like a full-size pickup truck, the Terralord actually falls in the midsize class. Regardless, it measures 5,341 mm long, 1885 mm wide, and 1,815 mm high. So that's a bit larger than most midsize pickup trucks available in the Philippines today. Its wheelbase is also 10 mm longer than the Ford Ranger, which currently has the longest wheelbase in the local market.
So what are we getting at here? Well, due to its size, the Terralord might be heavy. At least heavier than most midsize pickup trucks. Despite that, it uses a basic inline-4 2.5-liter turbo diesel engine that can make 134 horsepower and 340 Nm of torque. That's comparable to the outputs of the lower-spec versions of the Isuzu D-Max and the Toyota Hilux. Both of which are significantly smaller, and presumably lighter than the Terralord. We might be wrong, but we can be confident in saying that this Chinese made pickup truck is definitely lacking in power.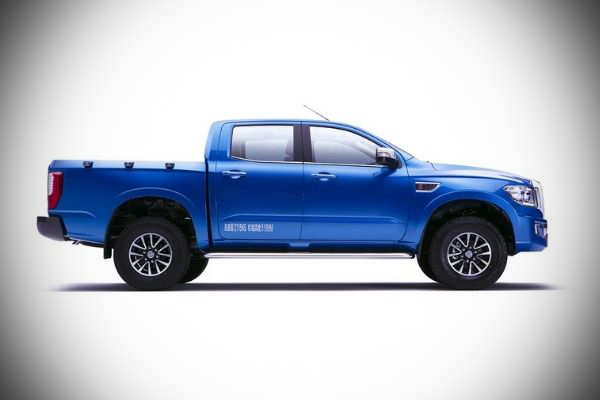 It doesn't look bad, but the "inspired" design elements are quite apparent
Look, Chinese cars have gotten better over the years. There's Chery, Geely, Foton, and many other Chinese brands that managed to produce truly original and innovative products. The Terralord might actually be a good pickup truck too and it might just surprise us. But as far as first impressions go, its torque figure is just laughable and the exterior design just "took too much inspiration" from other models.
For more automotive news, keep reading here on Philkotse.com.

Cesar G.B. Miguel
Author