Chery PH's new model is an EV sedan.
Currently, the Philippine car market already has a number of hybrid vehicles, and most of them are electrified versions of former combustion only models. But, Chery Auto Philippines wants to jump into the all-electric vehicle market as it launched the Arrizo 5e, a five-seater compact sedan.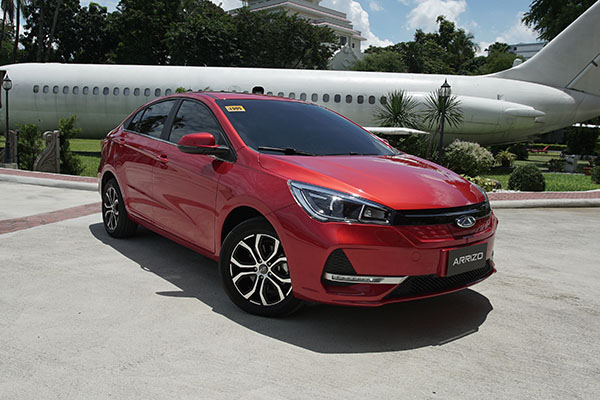 The Chery Arrizo 5e looks like a conventional, but very stylish sedan
Chery Arrizo 5e: Under the hood
Powering the Chery Arrizo is a highly advanced permanent magnet synchronous motor sending 160 horsepower and 250 Nm of torque to the front wheels. With that kind of power, the Arrizo can accelerate to 100 km/h in just 10.2 seconds, and reach a top speed of 152 km/h.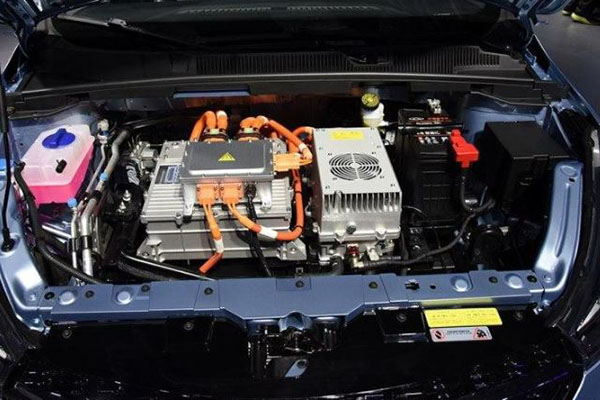 The Arrizo 5e's electric motor
For its batteries, the Arrizo 5e uses a 53.6 kWh lithium-ion battery. With a full charge, the Chery made EV can travel up to 500 km in ideal conditions, at a constant 60 km/h. In real-world situations, we can expect the Arrizo 5e to provide around 401 km, which is still more than enough for a round trip from Quezon City to San Antonio, Zambales, or around four round trips from Quezon City to Cavite.
But what does the Arrizo 5e look like?
>>> Related: Chery PH launching an EV this August, here's what we think it is
Chery Arrizo 5e: The most subtle EV ever
Unlike most EVs sold in other markets globally, the Arrizo 5e doesn't advertise the fact that it's an EV. It still looks like a normal car, albeit it does have this sharp-looking, very contemporary aesthetic to it. Nothing too radical, but far from being bland.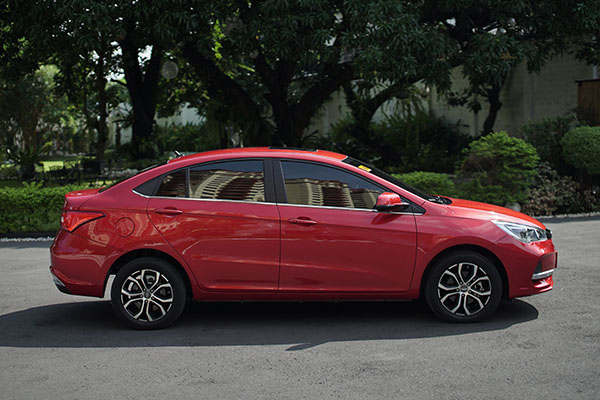 It's subtle looking, and it isn't advertising how high-tech it is.
This extends to the interior of the car, which in its home market of China, is given a lot of soft-touch surfaces, leather seats, and a clean looking dashboard and center console.
On top of its sharp looks, the Arrizo 5e is also equipped with a lot of high-tech features like a 360-degree camera, an electronic parking brake with auto-hold, wireless smartphone connectivity, and a smart entry system.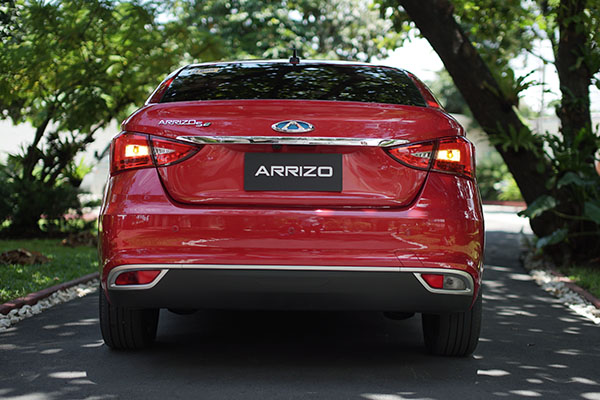 Its range coupled with its size makes the Arrizo 5e a potentially great car for driving in the city.
Chery is positioning the Arrizo 5e as a global technology, and not as a local bestseller. As such, the Chery Arrizo 5e will only be available locally via indent order. As for pricing, many are saying that the Arrizo 5e will be priced at around Php 1.9 million. We aren't sure how much exactly, but we're quite sure that it'll be a sub Php 2 million car. 
 For further details on this new EV model from Chery, keep reading here on Philkotse.com.
Know more about Chery Arrizo 5e 2021

The Arrizo 5e by Chinese carmaker Chery will be the brand's first electric vehicle to be launched in the local automotive market. The model is expected to be the most affordable EV in the country. The fully electric sedan will be based on the first generation, gasoline-based Arrizo 5 that has been marketed in China and Latin America. While there are no particularly striking aesthetic differences between the Arrizo 5E and its gasoline powered counterpart except from the Green E badge, the fully electronic version is expected to jumpstart the EV segment in the local automotive industry.

Cesar G.B. Miguel
Author