Chery PH launching an EV this August, here's what we think it is
It's got 410 km of range, and it's a sedan.
If you've been following local automotive news, then surely you'll have noticed that Chery Philippines is determined to make a huge impact in the local market. With the Chinese marque's return to the country, they introduced several brilliant crossover models like the Tiggo 8, Tiggo 7, Tiggo 2, and the Tiggo 5x.
Recently, Chery PH posted something on its official FB page. It's a picture of a car shrouded in shadow, with the tagline; "electrify your drive." If that isn't obvious enough of a hint for you, then let's put it this way, Chery is going to introduce a new model in August, and it's going to be an electric vehicle.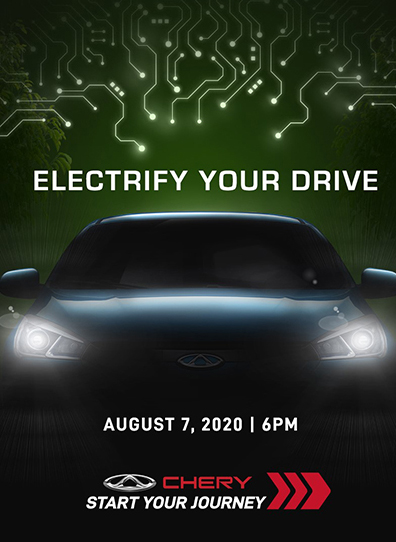 The Chery PH Facebook post teasing the company's model launch in August
But what is it exactly? After staring at the post for a long time, we here at Philkotse.com have concluded that the upcoming Chery EV could likely be the Arrizo 5e, the fully electric version of the Arrizo 5 sedan, which debuted back in 2017.
>>> Related: Chery invented a manual transmission EV, but it's not what you think it is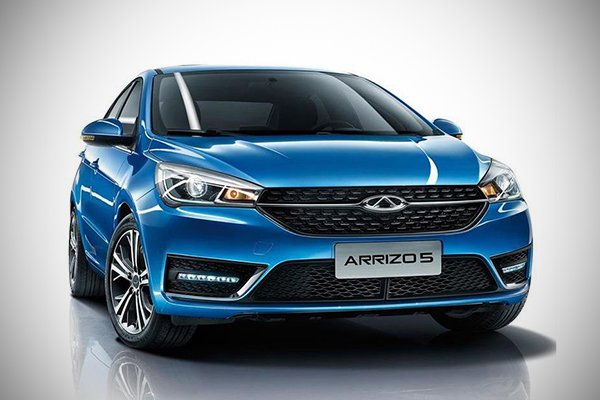 The Arrizo 5e comes with a sleek exterior design
Like most electric powered cars today, the Arrizo 5e uses lithium batteries, which can provide the said model a total range of 410 kilometers. It can reach a maximum speed of around 150 km/h, has a charge time of nine hours, and its single electric 90 kw motor can make up to 120 horsepower and 250 Nm of torque. The power is sent to the front wheels, and it uses an electronic knob shifter.
The dashboard looks kinda familiar
Apart from that, the Arrizo 5e also has a five-star rating in the Chinese car safety assessment program or C-NCAP. It comes with traction control, anti-lock braking, stability control, hill-start assist, and the top-of-the-line variant comes with an automatic parking system.
>>> Related: Chery Auto PH allows ordering for genuine parts through an app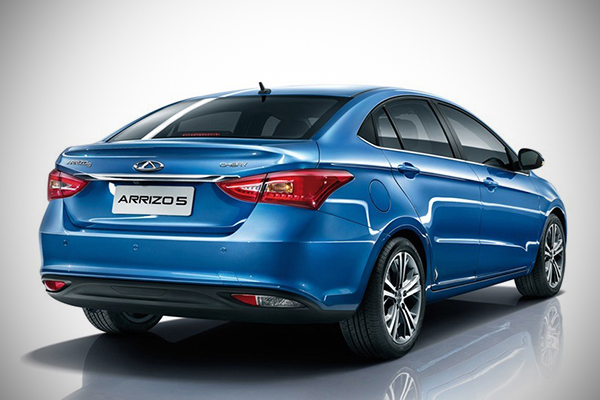 Overall, it's a great-looking sedan
With regards to what trims are going to be launched here, as well as its price, nothing has been revealed yet. So, if you want to know more about the Chery Arrizo 5e, then stay tuned here on Philkotse.com.
Author
Cesar learned how to drive a car years before he got his license. Today, he's still looking for that perfect '90s Japanese coupe to drive into the sunset while listening to Crazy Little Love by Nuage. Also has a thing for badass off-road vehicles and weird engine swaps.