Best cars from the Marvel Cinematic Universe
With the Release of Spiderman: Far From Home, Philkotse would like to look back at the best cars featured in the Marvel Cinematic Universe!
Spiderman: Far From Home is now released in theaters everywhere featuring the exploits of the amazing web-head. But being the crazy car-nut that we all are, I'm sure if you find a car you recognize you'll be more excited to name that car model more than anyone!
Throughout the course of the Marvel Cinematic Universe, many iconic and recognizable cars have been put into focus, either chilling in the background or themselves being driven by either the heroes or villains.
Today we'll be focusing on some of those cars and give you a brief description of them and in what capacity they were used for those films. Feeling like a super-hero? Check out the list from Philkotse.com!
1. Audi R8 - Iron Man Series movies
Watching all three episodes of the Iron Man trilogy, you will find one basic theme: Tony Stark loves himself some AUDI R8! The car has become so synonymous with Tony Stark and Iron Man that people would often call the R8 "Iron Man's Car".
The Original Audi R8 with a 4.2L 32-valve V8 engine produced 420hp and 430 Nm of torque was used in First Movie, he can be seen racing it with his personal bodyguard and driver's Rolls Royce.
A convertible model was used for the second Iron Man movie. The Audi R8 Type 42 Spyder variant was this time powered by a 5.2-liter V10 engine. It was in fact introduced in the movie with the first spy shots coming from leaked set photos.
Iron Man 3 then showcased the very rare Audi R8 e-Tron, a fully electric special edition model of the R8. Only 100 cars were ever produced for its full model run.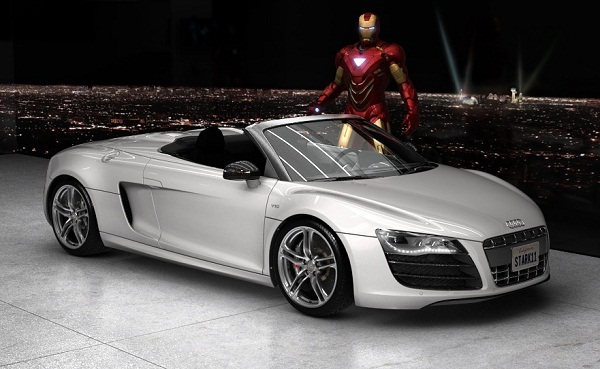 The car is now dubbed "Iron Man's car"
2. Lamborghini Huracan: Doctor Strange
Doctor Stephen Strange lived a life of excess and ultra-luxury before he donned the cloak to become the Sorcerer Supreme. When he's not performing life-saving operations and collecting expensive watches he drives only the best and fastest cars.
In the movie, his weapon of choice can only be the Lamborghini Huracan.
The Lamborghini Huracan LP640-4 performance produced an eye-watering 631 hp and 600 Nm of torque and is capable of going from 0 -100 km/h in just 2.3 seconds and achieve a top speed of 325 km/h. If you've watched the film it also features the perfect reason to not text and drives!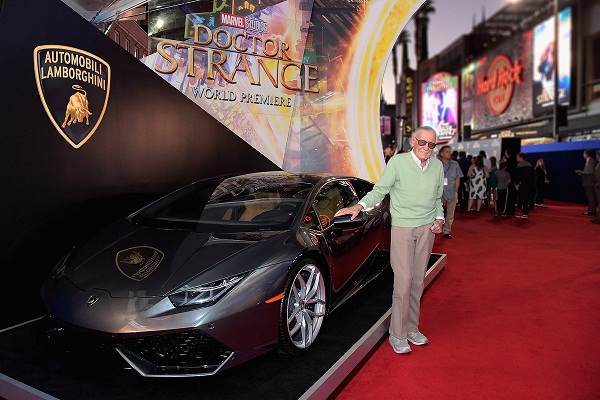 Only the best for the Sorcerer Supreme
3. Lexus LC500: Black Panther
What would the King of Wakanda drive, or perch on top of, to chase the bad guys in what could possibly be the best car chase scene in the entire Marvel Cinematic Universe? A Lexus vehicle of course!
Employing a 5 liter V8 creating 478 hp and 540 Nm of torque King Tchalla races around the streets of soul chasing the villains in style and pizzazz.
Lexus released a Black Panther edition of the LC500 with a Black Panther decal on the hood with blue lighting under the car and shod with 24-inch wheels. Black Panthers' car better is running on dubs.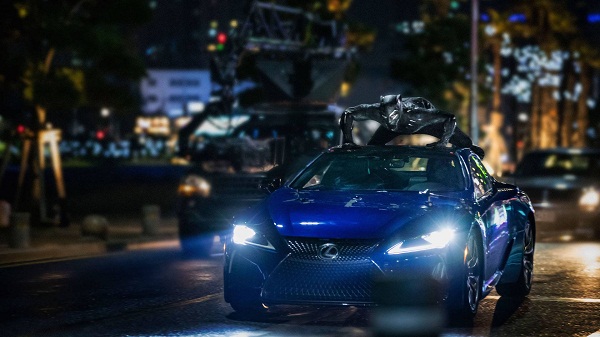 Hold strong for the King of Wakanda
What cars did you spot in Spiderman: Far from Home?
Check out our cars for sale section and get the best deal on your next car, maybe you can get it just in time to pick up our date to see the next movie in the MCU!
Author

Sleek, Sexy, Athletic and Fast. These are words that were never used to describe our resident claustrophobe Roy Robles. After spending 10 years counting other people's cash in banks, he is just happy to be at Philkotse.com. Catch his articles everyday and make sure to honk if you see him.