Lamborghini could hit their target of rising annual sales.
It has already been 6 years since the Lamborghini Aventador - a flagship supercar of the brand made its debut. Up to the present, the total produced V12-powered Aventador has been up to 7,000 units. The 7,000th is an Aventador S Roadster decorated with Grigio Adamas silver metallic and will be delivered to the United States.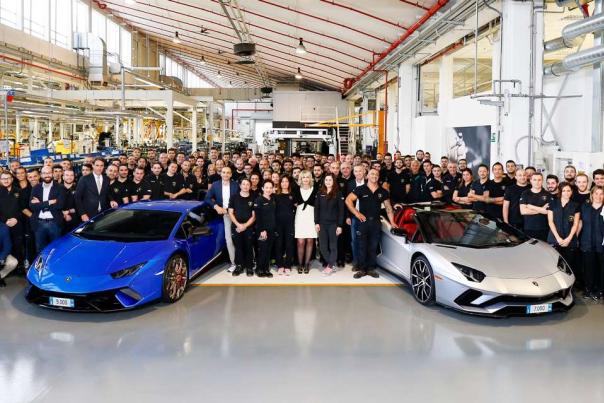 Up to the present, the total produced V12-powered Aventador has been up to 7,000 units
Accidentally, another Lamborghini car - the Lamborghini Huracan has also reached a milestone in its number of assembled units - 9,000. The 9,000th Huracan wears a Blue Nethuns color and will be owned by a Dubai car lover.
The Huracan supercar is powered by V10 engine and it has reached this number after 3 years of production and in less than 5 months after the brand's celebration of the 8,000th unit. Accordingly, the Huracan could be the most produced Lambo ever in the near future. But to win the crown, the Huracan would have to defeat the 14,000 models produced of its predecessor - the Gallardo, which has gone through 11 years of production.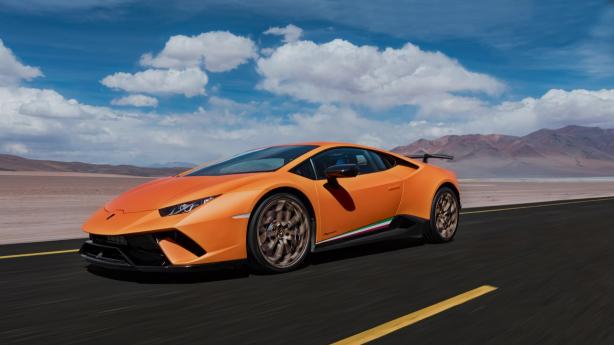 The Lamborghini Huracan has also hit a milestone of 9,000 produced units
According to the latest car news, Lamborghini's dream doesn't stop there, the Italian automaker will also unveil the all-new Urus soon and it is expected to boost the brand's total sales, perhaps even make up 50% of its sales. If this comes true, Lamborghini can hit their longstanding target of rising annual sales.
>>> Click here to catch more auto industry updates

Know more about Lamborghini

Automobili Lamborghini S.p.A. or simply Lamborghini is an Italian luxury sports carmaker currently owned by the Volkswagen Group through Audi. Its visionary founder, Ferrucio Lamborghini initially opened a business assembling automobiles that are used for farming from military vehicles in 1946. His company was a success producing tractors fitted with two to four-cylinder diesel engines. In 1954, a motor engine with direct injection was added in their lineup. In the 1960s, his venture was one of the biggest manufacturers of agricultural machinery producing 400 vehicles monthly.