Lamborghini finally came up with a convertible version of the Sian.
Lamborghini, like any other supercar maker, is always seeking ways to up its game. And that's what the Italian marque did as it introduced the ultra-limited Lamborghini Sian Roadster.
Lamborghini Sián Roadster: World Premiere
So what's so special about this particular Sian version? For starters, it doesn't have a roof. So apart from being a limited model itself, it also joins the exclusive convertible hybrid supercar club.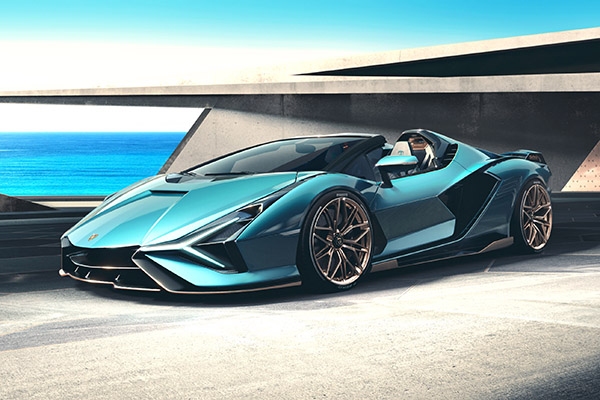 Here it is folks, the Sian Roadster
Powering the Lamborghini Sian Roadster is the iconic V12 made by Automobili Lamborghini themselves. It works in conjunction with a supercapacitor and a 48-volt electric motor, which in total can make 819 horsepower.
The said electric motor doesn't actually lend a hand to delivering power to achieve the Sian's 0-100 km/h time of 2.9 seconds, as well as its top speed of 350 km/h. Instead, it helps with low-speed maneuvers like parking. 
>>> Related: Take a first look at the Lamborghini Sian, the brand's first hybrid car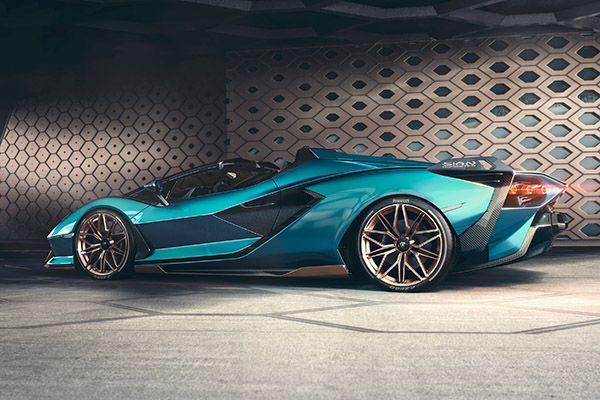 Yep, all of its angular features serve one purpose or another and are not just for looks
The Sian is also notable for being the first-ever car to use a supercapacitor in a hybrid system, and it definitely stores more power than the typical lithium-ion battery, while being lighter at only 34 kilograms. Supporting the hybrid system of the Sian is Lamborghini's proprietary regenerative braking system, which can charge the energy storage system as fast as it is discharged.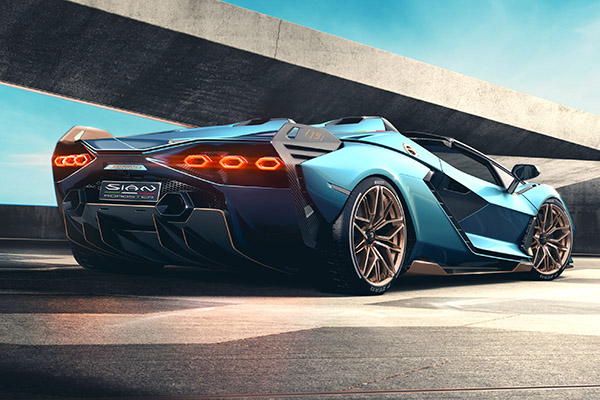 Of course its got the signature Lamborghini taillights
Apart from the output numbers, the impressive thing about the Sian Roadster is its futuristic design. Note though that the designers intentionally made the Sian to be reminiscent of the legendary Lamborghini Countach. The Sian also features a lot of aerodynamics like its air streamers that sit behind the cockpit, the long sculpted sculptures, which are apparent from the side, as well as it's carbon fiber spiller, and aero wings.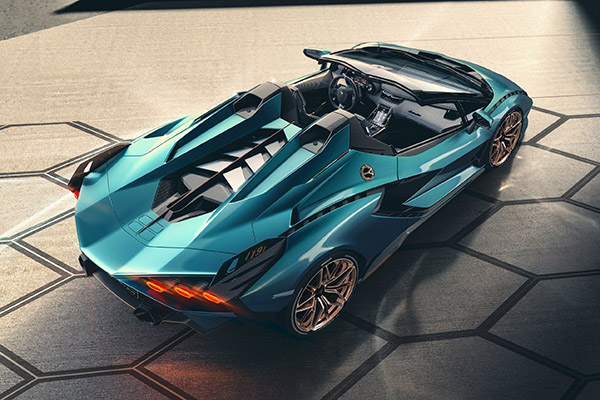 The top view of the Sian Roadster is particularly pleasing to the eye
So how limited is its production run really? Well as of this writing, all 19 units of the Lamborghini Sian Roadster have already been sold. So yes, it's safe to say that we might not get to see one in our lifetimes, barring a chance encounter with one in some back road in Europe.
For more news about exciting car models like the Sian, keep reading here on Philkotse.com.
Know more about Lamborghini

Automobili Lamborghini S.p.A. or simply Lamborghini is an Italian luxury sports carmaker currently owned by the Volkswagen Group through Audi. Its visionary founder, Ferrucio Lamborghini initially opened a business assembling automobiles that are used for farming from military vehicles in 1946. His company was a success producing tractors fitted with two to four-cylinder diesel engines. In 1954, a motor engine with direct injection was added in their lineup. In the 1960s, his venture was one of the biggest manufacturers of agricultural machinery producing 400 vehicles monthly.

Cesar G.B. Miguel
Author