This day in car history: The Nissan name was born
The company didn't actually make cars in the beginning.
Filipinos are no stranger to Nissan, with models such as the Sentra, California, and Cefiro that roamed our local roads. The BIDA was its contribution to the AUV segment, while the Frontier evolved into the current Navara.
Nissan's heritage told through iconic cars
Urvan units were a mainstay on both corporate fleets and households. And of course, there's the polar efficiency of Nissan's air-conditioning that has become practically legendary among owners. But how did Nissan as an automaker came about?
It was on June 1, 1934 when the Jidosha-Seizo Kabushiki-Kaisha (Automobile Manufacturing Co. Ltd.) was renamed into Nissan Motor Co., Ltd. for the Tokyo Stock Exchange.
The name "Nissan" was a combination of Nippon Sangyo, a zaibatsu (holding company) owned by Yoshisuke Aikawa, and which included Tobata Casting as well as Hitachi. At its peak, the holding company had 74 firms and was the fourth-largest in Japan during World War II.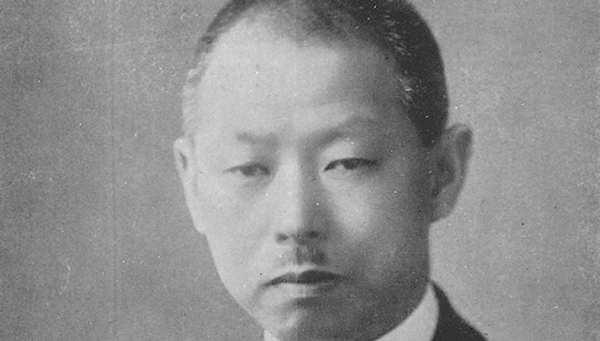 Nissan founder and first president Yoshisuke Aikawa
Before the name change, the company was known as DAT Jidosha Seizo (Automobile Manufacturing Co., Ltd.) which made the Type 11 passenger car in 1931. This was the first Datsun car, or "Son of DAT", based on the DAT Car produced in 1914. 
Although Nissan originally controlled businesses crucial to automotive production such as foundries and car parts, Aikawa did not venture into actual automotive production until 1933. Nissan Motor Co. was a result of him incorporating the former auto parts division of Tobata Casting.
In 1938 and throughout the Second World War, Nissan shifted its focus on making trucks and military vehicles. Production operations were seized by Allied forces following Japan's defeat in 1945, and full control would only be returned to Nissan after a decade.
>>> Related: It's highly recommended to buy a Nissan car in the Philippines & we will tell you why!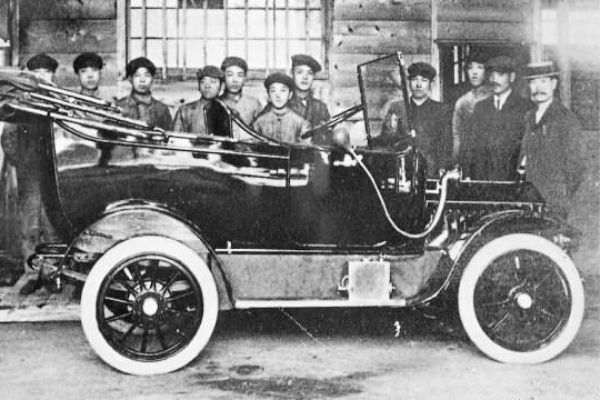 The Datsun Type 11 followed the DAT Car first produced in 1914
The company became the first Japanese carmaker to receive the Deming Prize for engineering excellence in 1960. Its rapid growth throughout the decade was spurred by sales of Datsun models such as the Bluebird, Cedric, and Sunny.
Nissan was among those at the forefront of producing affordable and fuel-efficient cars exported from Japan, necessitated by the energy crises of the 1970s.   
The early 1980s cemented Nissan's status as the best-selling Japanese brand in Europe. Its Sunderland plant in England was completed in 1986, producing 400,000 vehicles a year as of 2007.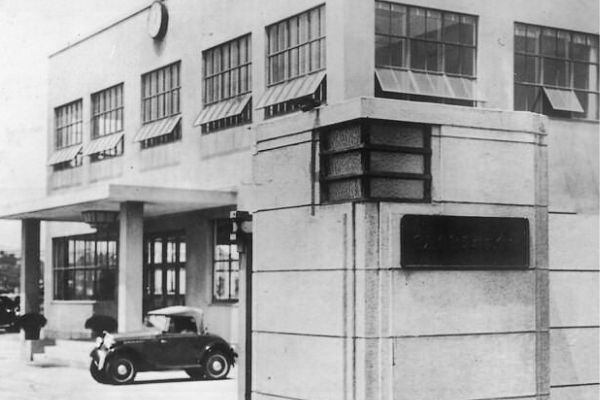 The first Nissan Motors plant in Yokohama
>>> Related: Renault-Nissan-Mitsubishi Alliance to soldier on via leader-follower scheme
Emerging from its struggles during the 1990s, Nissan forged an alliance with French marque Renault in 1999, followed by Mitsubishi Motors in 2016.
Nissan has been producing electric vehicles on an intermittent basis since 1946, and the Nissan Leaf plug-in electric model introduced in 2010 was the world's most-sold plug-in car for nearly a decade. Prior to being surpassed by Tesla, Nissan was the largest EV manufacturer worldwide, posting sales upwards of 320,000 all-electric units as of April 2018.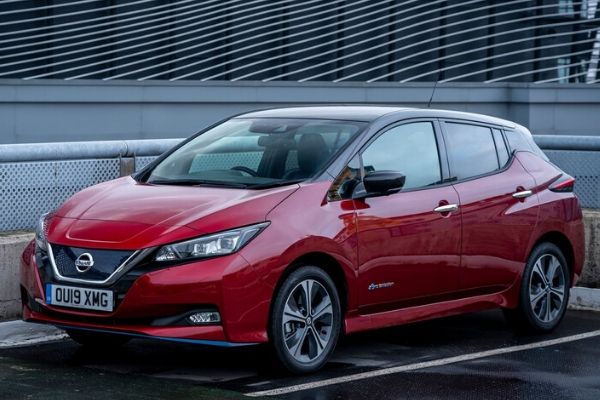 Nissan's LEAF was the best-selling EV in the world prior to the Tesla Model 3
Currently, Nissan is the third-largest automaker in Japan, behind Toyota and Honda. Its partnership with Chinese automaker Dongfeng has resulted in the world's largest Nissan factory in terms of production output, selling more than half a million units in 2009.
Now that Nissan is setting its sights on the next 18 months with a refreshed lineup of 12 upcoming models, it will be very interesting to see where its next breakthrough lies.
Find more automotive history at Philkotse.com.
Author

Joseph has been on the LTO's records since 2004. Old enough to remember riding in taxicabs with analog meters. Keeping his hopes high and his revs low, he dreams about owning a Kei car when he retires. Hates slow parkers.