Will the Nissan Terra and Navara be built in Mitsubishi PH's factory?
The prospect sounds odd, but apparently not impossible.
It's difficult enough to imagine competing models put together on the same assembly line, in the same factory, probably going through the same quality controls. Believe it or not, that's what Nissan Motors plans to do.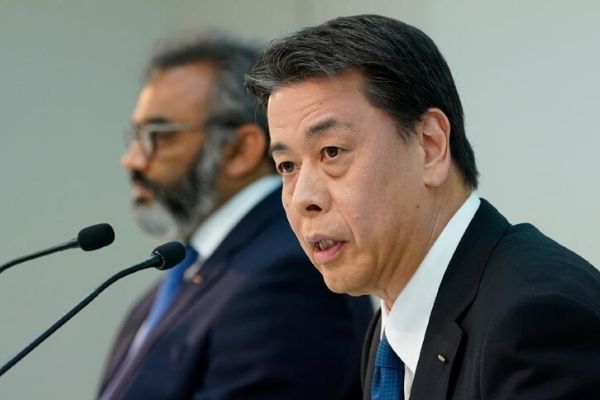 Nissan Motors President and CEO Makoto Uchida (foreground) with COO Ashwani Gupta
As part of its four-year plan to return to profitability, Nissan is leveraging its alliance with fellow Japanese automaker Mitsubishi Motors and French marque Renault, primarily to share resources. This includes models, production lines, and existing technologies.
The key to this arrangement is standardization. Nissan will remove region-specific models from its lineup, and focus on global models that have proven strengths in the market.
To date, these are models in the C/D segment, electric vehicles, and sports cars. Older models will also be given the axe, and the resulting streamlined portfolio will have less than 55 models worldwide, from the current 69.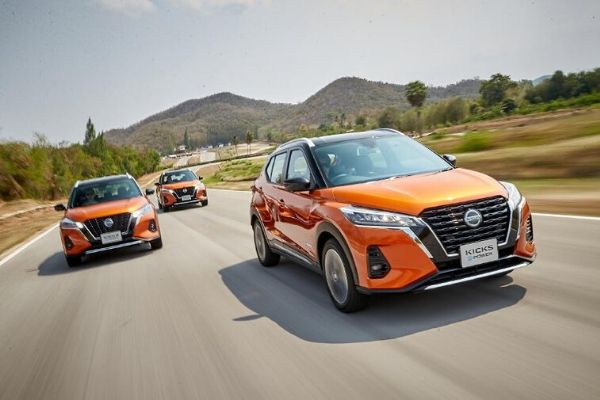 The Kicks e-Power ushers in Nissan's EV technology for the ASEAN market

So what does all this have to do with Mitsubishi Philippines churning out the Nissan Terra and Navara?
The Alliance has identified key markets among themselves that each member specializes in and will serve as a reference; this is called the leader-follower principle. Nissan will focus on its home market of Japan, as well as China, the U.S., and Mexico. Renault will take point for the European market, North and South Africa, as well as South America. Meanwhile, Mitsubishi will be responsible for Southeast Asia and Oceania.
Nissan will be leaving Indonesia to concentrate production in Thailand as its new ASEAN export hub. But in order not to strain the Thai factory too much with the added export markets, Nissan is tapping Mitsubishi's strength to take on some of the projected demand in the region.
This includes the Philippines, where the Navara and Terra have so far been positively received. The outcome would be a factory previously dedicated to Mitsubishi models, now building Nissan vehicles alongside them.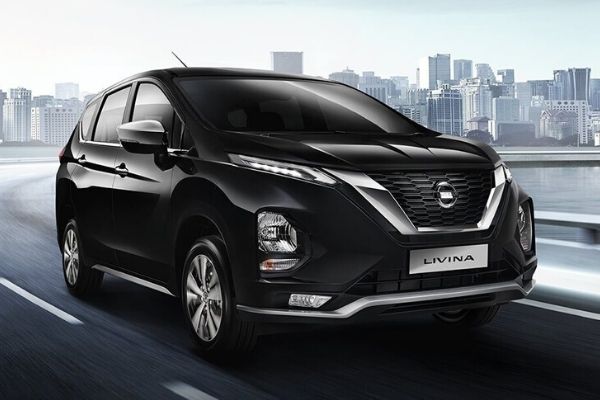 The new Nissan Grand Livina is a rebadged and redesigned Mitsubishi Xpander
What's even better for Nissan is the opportunity to use the same resources as its Alliance partner, making it unnecessary (and cost-efficient) to invest in new facilities.
This is also in line with Nissan's four-year plan to forego expansion pursued by the previous management, focusing on its core markets instead. And with a refreshed model lineup coming in the next 18 months, Nissan needs all the help it can get.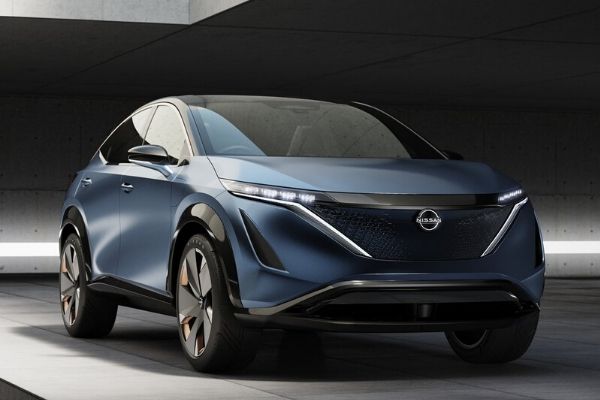 The production-version Ariya is among Nissan's upcoming models
If and when the idea becomes reality, the Navara and Terra will still be marketed separately from their respective Strada and Montero Sport rivals. We guess only time will tell as to what extent this arrangement will be beneficial to everyone involved in the Alliance.
Visit Philkotse.com for more automotive industry updates.
Author

Joseph has been on the LTO's records since 2004. Old enough to remember riding in taxicabs with analog meters. Keeping his hopes high and his revs low, he dreams about owning a Kei car when he retires. Hates slow parkers.