Would you buy a Nissan Navara with 1,000-hp engine from a GT-R?
If you like mad swaps, trucks, and the GT-R, then you'll like the Navara-R.
If you're deep into car culture, then you'll know about mad engine swaps and equally-mad builds. There are thousands of examples out there and some are just "bonkers" enough to merit everyone's attention.
One such build will come from the U.K., and it's from a company called SB Motorsport, owned by champion drifter, Stephen "Baggsy" Biagioni.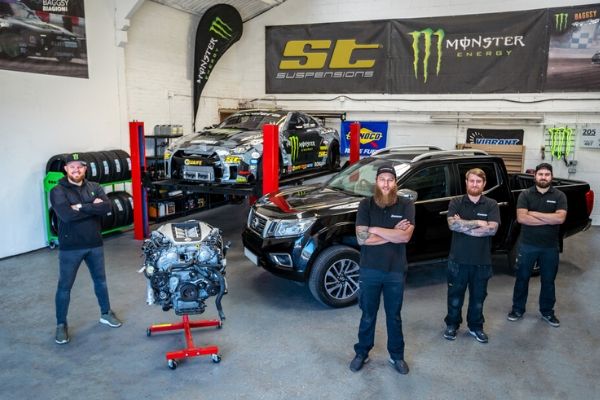 SB Motorsport together with the Navara that going to become the Navara-R. [Source: Stephen Biagioni]
Now SB Motorsport loves Nissans. They primarily work with GT-Rs, and what brought them to fame was their particularly wild Nissan GT-R drift car.
Recently, however, the company has announced that it is planning on building something that hits closer to home: a mashup of the GT-R, and the Nissan Navara – a pickup truck that a lot of Filipinos love.
>>> Related: Nissan Navara 2020 Philippines preview: Exterior, Interior, Specs & more!
Behold, the Navara-R
Like the monster from Frankenstein, the Navara-R will consist of several parts from a donor GT-R. These will include its rear and front sub-frames, as well as the V6 GT-R engine.
The company is also planning to keep the interior as stock as possible. On the outside, a very aggressive wide-body aerodynamics kit is also in the works.
With regards to the engine, the stock V6 of the GT-R produces 565 horsepower, and the NISMO and the Track Edition makes more at 600 horsepower. For SB Motorsport, those numbers simply aren't enough, so the company is planning to cajole the V6 to produce a whopping 1,000 horsepower.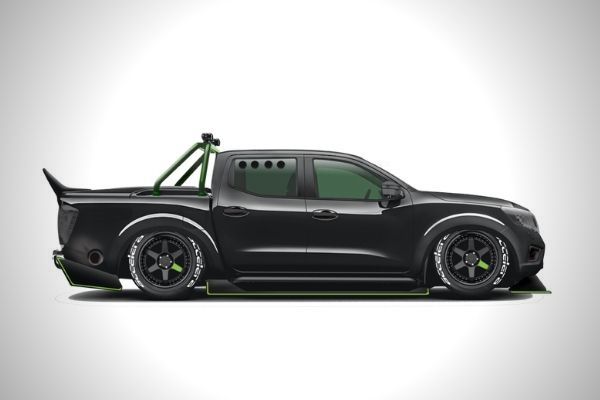 This is what the Navara-R will look like once it is finished. [Source: Stephen Biagioni]
If you're thinking that this build is unchartered territory, then think again because SB Motorsport has been planning this since the company built the drift-spec Nissan GT-R several years ago.
It's just that the suspension of race events worldwide due to the Coronavirus outbreak has now provided the company the time needed to complete this bonkers build.
If you want to keep yourself updated on the progress of the Nissan Navara-R, then you'll want to check out Biagioni's Youtube channel. Livestream events for the build will start on June 10, 2020.
So, would you like to buy a Nissan-R?
Remember, the Nissan-R will still retain the comfortable interior of the Nissan Navara, so it'll definitely be comfortable. And as far as the concept pictures go, it looks like it will still have a usable cargo bed.
Do note though that the Nissan-R, once completed, will most likely be riding on sport suspensions provided by ST Suspensions, SB's partner for this build. As such, this incredible Navara with a GT-R engine, will most likely have less than the stock 1,024-1052 kg cargo capacity.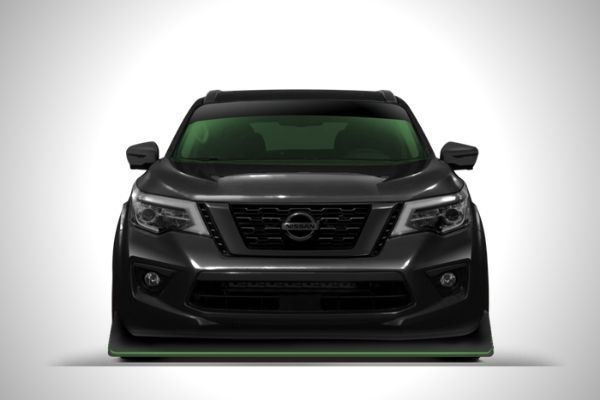 We're predicting that the Navara-R will be fun, but scary to drive [Source: Stephen Biagioni]
>>> Related: You can still buy one of the 50 Nissan GT-R50 but there's a catch
And yes, it will also have lost its 238mm ground clearance because once complete, the truck will now ride significantly lower to the ground. Lastly, what SB Motorsport is building can't exactly be called cheap isn't it?
So, are you willing to fork over the cash for a 1,000 horsepower Navara?
For more automotive news, keep reading here on Philkotse.com.
Author
Cesar learned how to drive a car years before he got his license. Today, he's still looking for that perfect '90s Japanese coupe to drive into the sunset while listening to Crazy Little Love by Nuage. Also has a thing for badass off-road vehicles and weird engine swaps.