The updated Nissan Navara 2020 has recently been revealed for the European market and we can't help but be excited for when it gets here to the Philippines!
In this review...
Introduction

Exterior

Interior

Engine & performance

Safety

Variants & Price list

Frequently Asked Questions

Conclusion
1. Nissan Navara 2020 Philippines Review: Introduction
As we've said countless times before, pick-up trucks are really popular here in the Philippines. They're powerful, can haul a lot of stuff thanks to their large cargo beds, and of course, these vehicles are quite comfortable for what they really are; tough, rugged versatile beasts on and off the road.
One such best-selling pick-up truck is the Nissan Navara and like most popular truck models here in the country, it has been recently released the updated 2019 Nissan Navara Black Edition.
That is not going to be the focus of this article. Instead, we'll be talking about a much more major update for the said pick-up truck; the 2020 Nissan Navara which is already available for the European market.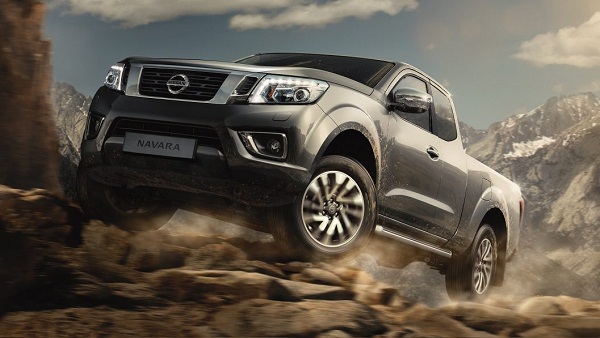 Nissan Navara 2020 officially hit the EU-shores
This Euro-spec 2020 Nissan Navara is yet to be released to the rest of the world, including the Philippines. As such, this article from Philkotse.com will serve as a preview into what the new Nissan pick-up truck is offering. Does it have new tech on-board? Does it come with a new look?
Let's get our Nissan Navara 2020 Philippines preview started!
2. Nissan Navara 2020 Philippines: Exterior Review
While the proportions at first glance remain largely the same, there are some things that Nissan had decided to change. For one thing, the 17-inch wheels have grown to a larger 18-inch set whose design had also changed. It still keeps the same two-tone design but otherwise, it's much angular and much more modern than the older 17-inch set.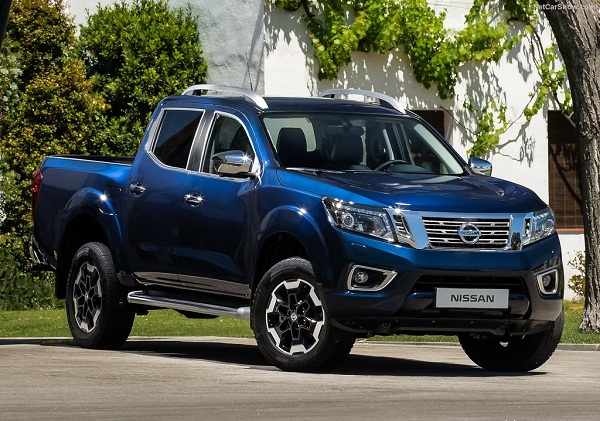 Take a look at the 2020 Navara's new wheels and the details on the headlights.
Towards the front, the LED headlights now have this black colored bezel inlays providing the illusion of depth. For more stylistic new features, that's it.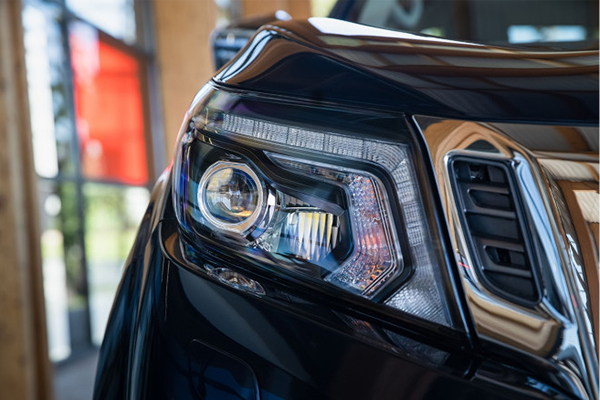 Take a closer look at those LED headlights on the 2020 Nissan Navara
In addition to those cosmetic changes, the 2020 Navara now has disc brakes all-around which will undoubtedly improve the handling and stopping power of the huge vehicle. In terms of driving dynamics, this goes on further because the rear suspension now comes with a dual-stage coil spring thus improving the current multi-link suspension.
So yeah, the new set-up provides the Nissan Navara 2020 a much higher ride height by around 25 mm. This also means that the Nissan made truck can now carry a maximum of 1,010 kilograms. And we're sure that many will appreciate this because it covers some of the main points of buying this kind of vehicle; more cargo and more ground clearance.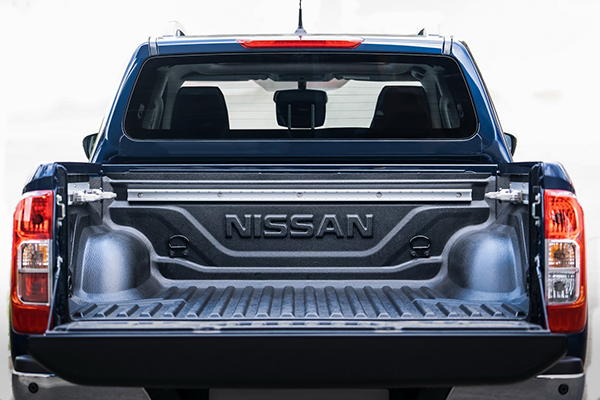 The 2020 Nissan Navara's cargo bed. Looks about the same but it can carry more weight.
Visit your nearest Nissan Philippines dealership to check out the latest updates on this popular pickup.
YOU MAY WANT TO READ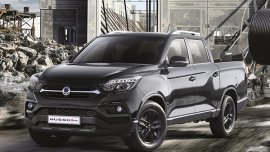 Model Price Philippines
₱ 1,180,000 - ₱ 1,650,000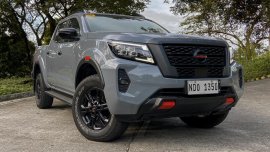 Model Price Philippines
₱ 999,000 - ₱ 1,781,000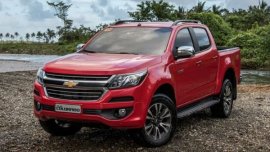 Model Price Philippines
Discontinued
3. Nissan Navara 2020 Interior Review
When it comes to the Nissan Navara 2020's interior, the EU-version has a new Infotainment system.
It now comes with the Nissan Connect which is the Japanese manufacturer's proprietary technology that handles navigation, locking and unlocking the vehicle, and there's also a useful diagnostic tool which reads out the condition of the vehicle itself and it will tell you if your Navara needs maintenance or whatever.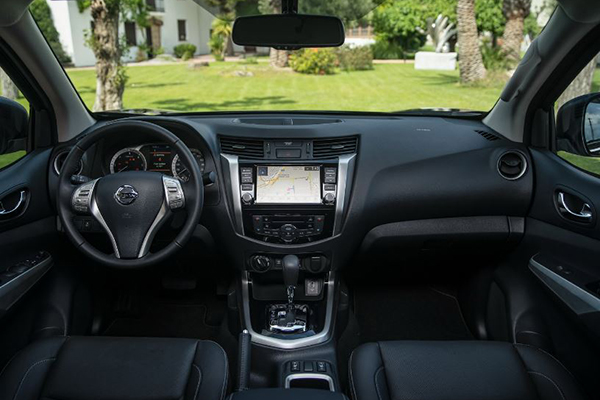 The interior of the 2020 Nissan Navara European-spec
Aside from those, the Nissan Connect also comes with a voice command system that's based on the Alexa that comes with the Google Assistant app. So yeah, you can tell your car to start, flash its headlights, etc. And you'll also be glad to know that you can actually control these vehicle functions from your phone.
For more uses of the Nissan Connect though, we'll have to talk about that in the safety features section later. Next, is the new Nissan Navara 2020 engines which as you might've guessed, has also seen some changes.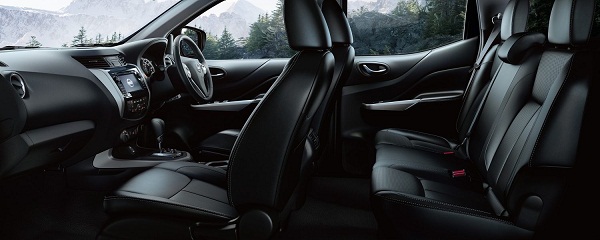 Still as comfortable but now much more high-tech
>>> For your further reference: 
4. Nissan Navara 2020 Philippines: Engine & performance
Under the hood, the European-spec 2020 Nissan Navara gets a new twin-turbo 2.3-liter diesel engine option which produces 161 horsepower and 425 nm of torque. The 2.5-liter diesel is still available and it still makes 190 horsepower and 450 nm of torque.
For the specifics with regards to changes done to the engines; Nissan has sought to improve efficiency. In order to do just this, the Japanese gave the YD25DDTi inline-4 turbo diesel and the YS23DDTT Inline-4 twin-turbo gasoline engines a set of new pistons made out of steel as well as carbon-coated piston rings.
2020 Nissan Navara - Interior & Exterior
Nissan also tuned down the compression ratio while increasing fuel pressure by giving both engines a new, much more powerful pump. Aside from that, the 2020 Navara also gets a new cooling system along with a new exhaust system equipped with a Diesel Particulate Filter, or DPF for short.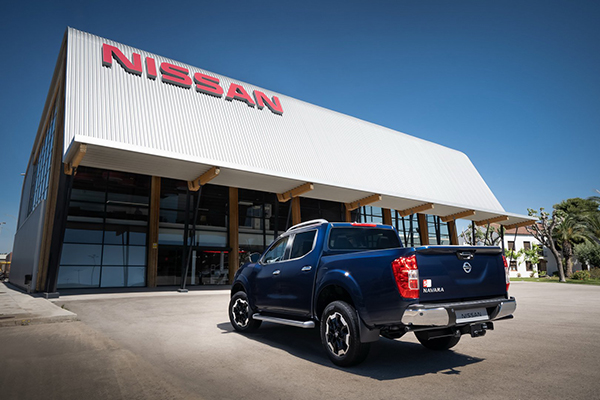 Nissan has gone through the effort of making their models environmentally friendlier. Neat!
Aside from an improved engine, cooling and exhaust, Nissan also gave the 2020 Navara a new six-speed manual. According to a reliable source, the new transmission is smoother and there's now less vibration in comparison to the old one. For those who would want an automatic, you'll also be glad to know that the 7-speed AT has also been improved for better responsiveness.
So all in all, the Nissan Navara models, courtesy of the aforementioned improvements, are now fuel-efficient and environmentally friendly as well.
5. Nissan Navara 2020 Philippines: Safety Review
While the 2020 Navara gets better handling and an improved engine and transmission, it also gets a whole lot safer by way of the Nissan Connect.
With its premium package, the services that the Nissan Connect can provide will come invaluable especially during emergencies. It can automatically send a request for emergency services when your airbags are deployed. From the app, you can also access roadside assistance as well as law enforcement.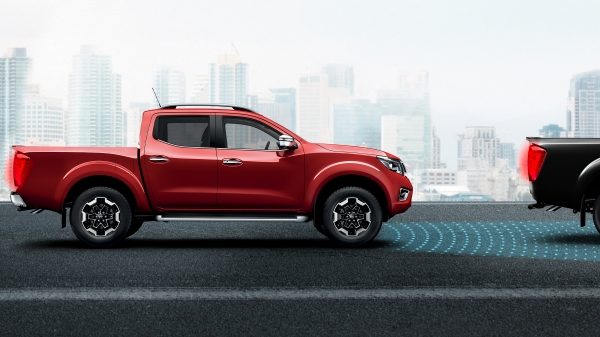 Forward emergency braking system equipped for new Navara 2020
Note however that while these features are indeed already functioning in Europe as well as in the United States, the part regarding connecting to relevant emergency services might not be available for some time here in the Philippines even after we get the new Nissan Navara 2020 model.
Otherwise, other features like the App itself that enables you to lock and unlock the vehicle will definitely work here. In a more optimistic note though, we hope the full suite of features of the Nissan Connect, including its premium package will indeed work here in our country.
>>> Get to our Cars for sale section if you are looking for more affordable models.
6. Nissan Navara 2020 Philippines: Variants & Price list
Pricing for the updated 2020 Nissan Navara starts at 21,850 British Pound Sterling plus taxes. Once converted, that amounts up to Php 1,422,172. Take note however that that price doesn't take into account local taxes and other relevant fees so the actual future price might be higher than that.
Why not take a look at our price list for the current Nissan Navara variants available in the Philippines while waiting for the official debut of the new Navara 2020.
| Variant | Price |
| --- | --- |
| Nissan Navara 4x2 Calibre MT | ₱979,000 |
| Nissan Navara 4x2 EL Calibre AT | ₱1,139,000 |
| Nissan Navara 4x2 EL Calibre AT N-Warrior | ₱1,309,000 |
| Nissan Navara 4x2 EL Calibre MT | ₱1,079,000 |
| Nissan Navara 4x2 EL Calibre MT N-Warrior | ₱1,249,000 |
| Nissan Navara 4X2 EL Calibre Sport Edition AT | ₱1,259,000 |
| Nissan Navara 4X2 EL Calibre Sport Edition MT | ₱1,199,000 |
| Nissan Navara 4x2 MT | ₱919,000 |
| Nissan Navara 4x4 EL MT | ₱1,239,000 |
| Nissan Navara 4x4 VL AT | ₱1,459,000 |
| Nissan Navara 4x4 VL AT N-Warrior | ₱1,629,000 |
| Nissan Navara 4x4 VL MT | ₱1,399,000 |
| Nissan Navara 4x4 VL MT N-Warrior | ₱1,569,000 |
| Nissan Navara 4X4 VL Sport Edition AT | ₱1,579,000 |
>>> Refer to our Nissan Navara Philippines price list to catch up with the latest prices of all Navara variants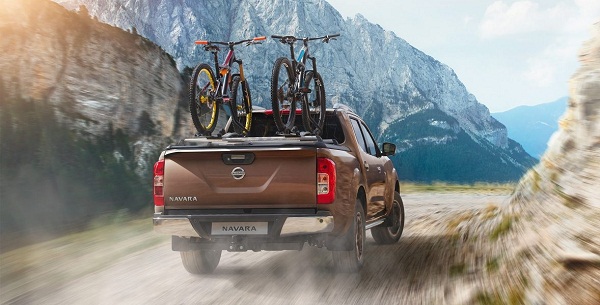 Hope that the new Navara 2020 will come to the Philippines at an affordable price
7. Nissan Navara 2020: Frequently Asked Questions
Q: How much is a 2020 Nissan Navara?
As of 2020, the base variant of a Navara costs you P929,000, while top-spec model is priced at P1,635,000.
Q: How many 2020 Nissan Navara variants are there?
There are a total of 14 Nissan Navara variants for you to choose from.
Q: What is the payload capacity of the 2020 Nissan Navara?
The Nissan-made truck can carry a maximum of 1,010 kilograms.
Q: Are 2020 Nissan Navara original spare parts available in the Philippines?
Yes, they are. Original spare parts of the Navara or any Nissan-made vehicles can be purchased at any Nissan showrooms nationwide.
8. Nissan Navara 2020 Philippines Review: Conclusion
While the recently released Nissan Navara Black Edition 2020 looks really great and functions as well off-road as the current model, it is actually mechanically the same. As such, we sure hope that the updated 2020 Nissan Navara with all its shiny new improvements will come here to the Philippines someday.
And if it will indeed be released here, Philkotse will be sure to report and scrutinize all of its details. For that, just keep yourself posted on our latest automotive news. Don't miss it!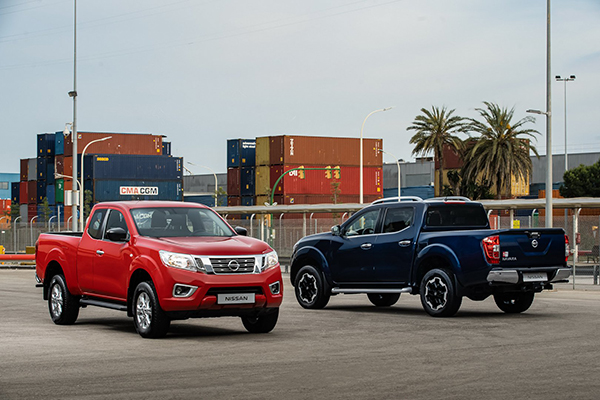 Aside from the double cab, the 2020 Nissan Navara also has a single cab variant


Cesar G.B. Miguel
Author