Finally, Nissan Navara 2019 black edition has arrived here in the Philippines and apart from looking tougher than a normal Navara, it has some fancy on-board tech too.
In the worldwide automotive market including the Philippines, it has been observed that a lot of car manufacturers have gone on to release really interesting limited edition variants of their vehicles most especially pick-up trucks.
While these class of vehicles was in the past built for their practical and rugged simplicity, in recent times until today however both consumers and the manufacturers themselves have recognized that the pick-up truck can be more than that.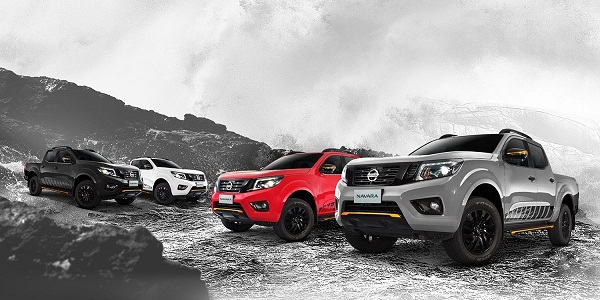 Is Nissan Navara 2019 Black Edition worth being a "dent" in your budget?
Take for example the Nissan Navara Black Edition which is quite an improvement in terms of looks and on-board technologies over the vanilla Nissan Navara that we know and love. Let's continue with Philkotse.com.
1. Nissan Navara 2019 black edition: A more aggressive-looking Navara
Coming in four variants, the Nissan Navara Black Edition for the Philippines is quite a departure appearance-wise from the Navara Black Edition II released a couple of months ago in Thailand.
While the Black Edition 2 in Thailand came with an "in-your-face" looking decal on its sides along with those beefy fender flares, the Philippine Navara Black Edition is instead much more subtle in showing off its tough and rugged personality. But in comparing it to a normal Nissan Navara 2019, the Black Edition really stands out.
While you can actually have several color choices for the body of the truck itself, the 18-inch wheels, the housing which surrounds the fog lights, the door handles, the side mirrors, and the running boards are all clad in black with just the right amount of orange accents.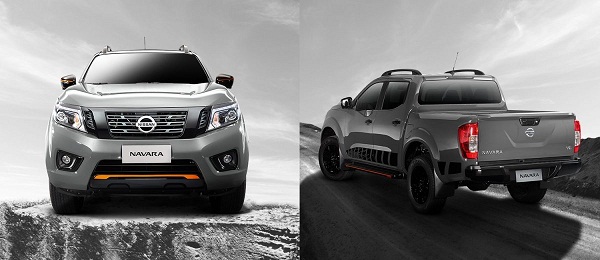 Take for example the Nissan Navara Black Edition which is quite an improvement in terms of looks and on-board technologies
There's also the tastefully designed and very crisp looking graphics which run straight across the lower parts of the doors which we think is more appropriate looking that the one that came with the Thai Black Edition 2.
While the interior of other Nissan Navara in of itself is already great, the one that comes with the Navara Black Edition is a further improvement. It comes with a leather-fabric cover with orange stitching for the seats and a very useful electronically actuated driver's seat.
2. Nissan Navara 2019 black edition: Not just tough but smart too
While the interior and exterior have been made to look impressively strong and tough, there are some things that Nissan gave the Navara Black Edition which we could say, makes it really intelligent.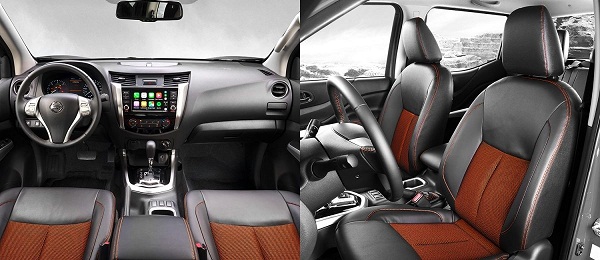 The dark theme does wonders in making the interior feel more premium 
We say intelligent because that's what it is exactly; Nissan's Intelligent Mobility system. What does it do? In a way, it enables you, the driver to clearly see what's going on around your vehicle. This is thanks to the Around View Monitor which can get you a virtual bird's-eye view.
Through the 8-inch infotainment system, you can also set-up how you would like to see it with a split-screen arrangement. From the front end to the rear, even from the sides, the Around View Monitor can see it all which is of course very useful for parking and yes…off-roading.
>>> Schedule a visit to the nearest Nissan dealerships to learn more about this special Navara edition.
3. Nissan Navara 2019 with black edition: Available variants and prices
There are four available variants for the Nissan Navara 2019 Black Edition Philippines. Two of which are 4x2 and two are 4x4.
While the 2.5-liter turbo diesel engines are similar across the variants, the one in the 4x2 models can make around 160 horsepower and 403 Nm of torque while the one in the 4x4 models has a larger output of around 187 horsepower and 450 Nm of torque.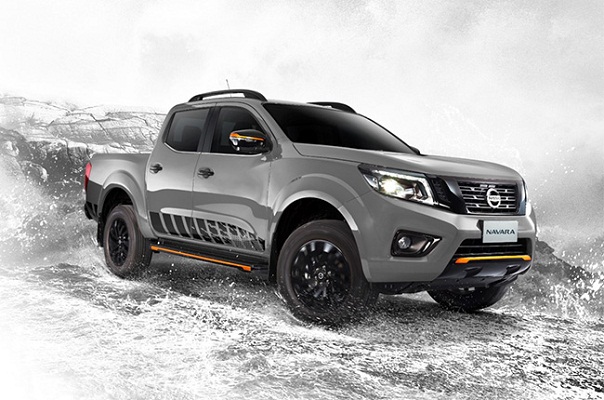 There are four available variants for the 2019 Nissan Navara Black Edition Philippines
The manual variants have a 6-speed tranny whilst the automatic variants come with a 7-speed.
Nissan Navara Philippines price

| | |
| --- | --- |
| Variant Name | Price |
| 2.5 4x2 EL Calibre MT Black Edition | Php 1,125,000 |
| 2.5 4x2 EL Calibre AT Black Edition | Php 1,185,000 |
| 2.5 4x4 VL MT Black Edition | Php 1,445,000 |
| 2.5 4x4 VL AT Black Edition | Php 1,505,000 |
>>> Refer to the Nissan Navara's Philippines pricelist with estimated monthly installment
As we've said earlier, this black edition despite the name can actually come in different colors. There's Galaxy Black, Fiery Red, and Lunar Metallic Gray. The Aspen Pearl White though costs an additional Php 15,000.
>>> Visit Philkotse.com for more updated automotive news.

Know more about Nissan Navara 2023

The Nissan Navara is a pickup truck that is available in the Philippines. Nissan Navara 2023 Philippines price starting from Php 1,071,000 to Php 1,811,000. This price range is covered within the truck's nine variants, with the PRO-4X as the most expensive Navara. Under the hood, the Japanese pickup is powered by a 2.5-liter YD25DDTi inline-4 DOHC turbodiesel engine. Depending on the variant, the horsepower ranges from 161 to 190, while the torque in newton meters varies from 403 to 450. Either a 6-speed manual or a 7-speed automatic transmission is paired to the engine.
Dimensions-wise, the Navara spans 5,260 mm in length, 1,875 mm in width, and 1,855 mm in height, with the wheelbase rated at 3,150 mm. In addition, the bed dimensions (L x W x H x H) are 1,470 mm long, 1,495 mm wide, and 470 mm and 520 mm in height. Locally, this pickup truck competes against the likes of the Toyota Hilux, Ford Ranger, and Mitsubishi Strada.

Cesar G.B. Miguel
Author