The new update of Nissan Navara 2019 will urge you to have a pickup truck.
Nissan has quite recently given the 2019 Navara an update. Although it is called "an update", the changes are not too considerable. Since Nissan cars are the standout amongst the top rated car brands here in the Philippines, the update is kindly a new wind to car drivers.
Nissan Navara 2019: What's updated?
There is a couple of changes to this Japan-originated pickup truck. Outwardly, very little has been adjusted beside some dark encompasses for the headlights and some tough new wheel structures. You'll need to investigate to see what the Japanese carmaker has truly enhanced.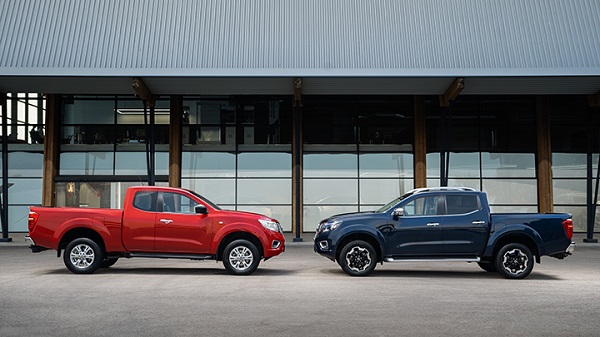 Although it is called "an update", the changes are not so considerable
As being described by the manufacturer, the updates weren't mostly made to the body or the interior, but to the mechanical features. Besides the fact that disc brakes on all four wheels will be responsible for controlling the stopping power, the stance is also improved by a more efficient rear suspension.
More noticeably, Nissan Navara 2019 has a dual-stage coil spring. Having this new springs in addition to the multilink rear suspension system means the pickup truck will look higher.
The spring raises up the rear ride by 25mm to make a stronger stance and higher payload capacity. Regarding entry-level powertrains, it is also featured with a more powerful twin-turbo configuration.
On the other hand, drivers will be connected to services to control the truck remotely. This special feature will be updated on the 8-inch touchscreen named NissanConnect. This is considered to be the most unique design in terms of connecting users with more convenient Navara.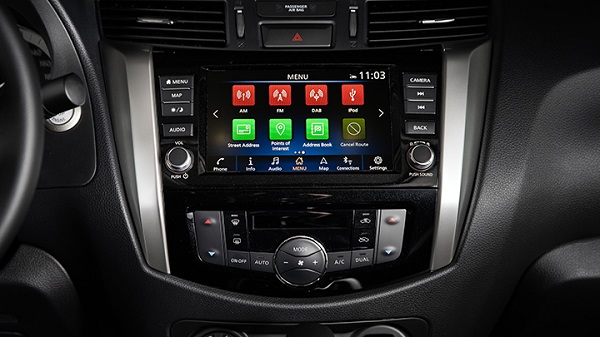 Drivers will be connected to services to control the truck remotely with NissanConnect
In a statement, Nissan's light commercial vehicle director – Paolo D'Ettore stressed: "I'm very pleased to announce the launch of the tougher, smarter and more fuel-efficient Navara". This is truly a breakthrough of Nissan, maybe?
However, he leaked that these changes of Nissan Navara 2019 will firstly be launched in the European market. So, it means there's still time for us to have a better understanding of this pickup truck by waiting and staying abreast with Philkotse.com.
Keep yourself updated with the latest global automotive news!
Know more about Nissan Navara 2021

<p>The Nissan Navara is one of the most reliable midsize pickup trucks that is used in Europe, South Africa, Australia, New Zealand, and Asia. It is known for its modern and muscled physique packed with innovative features. Whether you use it daily going to work or to transport a good number of goods in rural or urban areas, this versatile workhorse can truly perform. The new facelifted model comes with a bolder front end, which gives it a more commanding presence. It is also integrated with updated tech and safety features.</p>