Nissan unwraps its Iconic Nissan GT-R 2020. It includes the 50th Anniversary Edition. Will you get your hands on one?
Nissan auto brand has unveiled the 2020 version of their iconic Nissan GT-R R35 and introduced updates to its variants and special edition versions of the car. The Nissan GT-R R35 was first released in December of 2007 making this one of the longest-running car -models for the company.
It may be 12 years old but the design still stays true and fresh and performance updates keep it up to par with current rivals in the same market.
The 2020 Nissan GT-R Premium serves as the marque's base model. It has been updated with a new turbo, rear exhaust, and an all-new 20" wheels design. It Still creates the same amount of power and torque at 565hp and 633Nm respectively. The Premium model can be had for USD 115,235 (Php 5,893,175.52)
>>> Read more: Nissan GT-R NISMO 2020: An ultimate tuner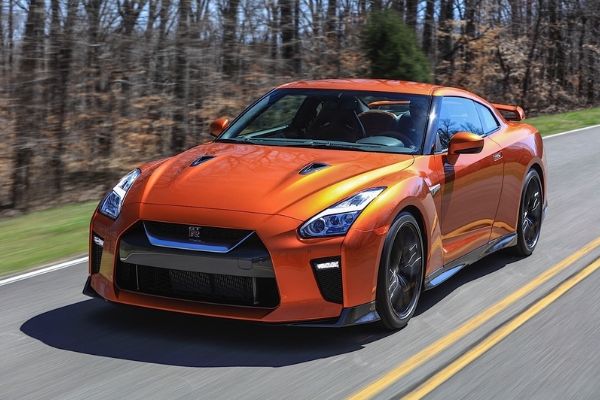 The 2020 Nissan GT-R Premium is upgraded with new tweaks
The Nismo version of the 2020 GT-R has also been updated with new turbochargers, gearbox and engine optimizations.
The driver and passenger are treated to lightweight Recaro Seats which is appropriate as you need to be held to your seats tightly as the car is propelled by a 600hp and 652Nm torque engine capable of bringing you to 100 km/h from a standstill in 2.5 seconds.
You can rest assured of stopping power as you have 16" carbon-ceramic brakes up front and 15" of the same in the back and 20-inch RAYS wheels. The Nismo edition is sold for USD 212,435 (Php 10,867,218.64).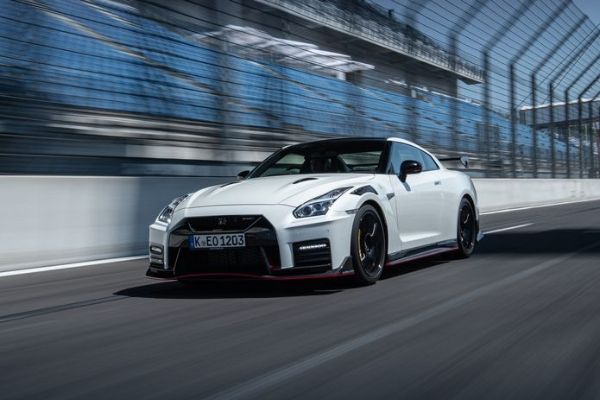 The Nissan GT-R Nismo Version is at the top of the GT-R Food Chain
For those who wish to have even more exclusivity, there's also the limited edition Track edition that is similar to the Nismo but saves even more weight featuring a stiffer suspension, carbon fiber body panels and vents to further improve brake cooling and special edition Recaro Seats.
Being a track-ready machine, top speed is rated at 334 kph and can reach a quarter-mile in a little under 11 seconds. You can get the Nissan GT- R Track Edition for USD 147,235 (Php 7,529,671.52).
>>> Refer to our Nissan GTR price Philippines 2021 - 2022 to keep updated the latest price of the Nissan models.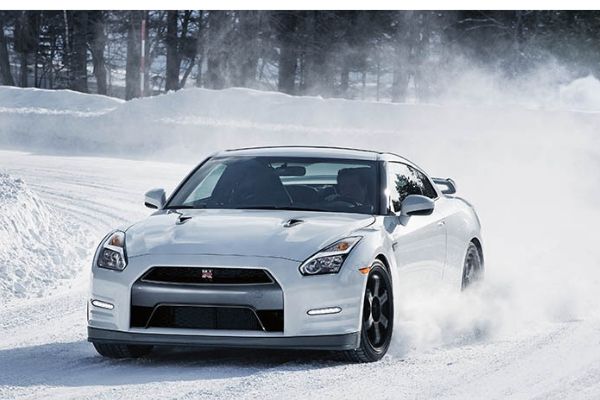 Weight saving and Carbon Fiber Panels adorn the 2020 Nissan GT-R Track Edition
Finally, you have the GT-R 50th Anniversary edition that celebrates the car's legacy by featuring special colors and livery it has a 2 tone interior available in Blue with White stripes, Silver with White Stripes and White with Red strips.
The same engine gas the premium edition. The 50th Anniversary Edition starts at USD 123,735 (Php 6,329,725.79).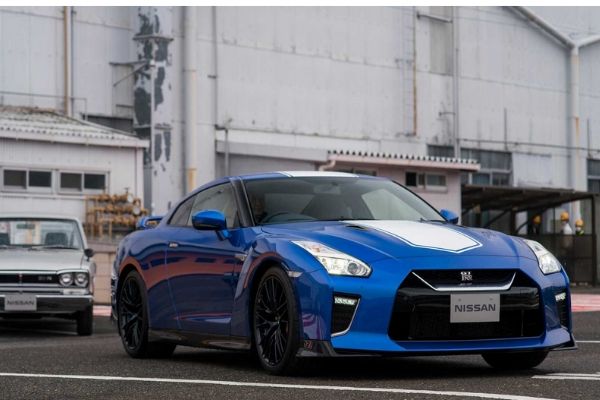 The 2020 Nissan GT-R 50th Anniversary Edition celebrates 50 years of Godzilla
If you were expecting an all-new Nissan GT-R you might be a bit disappointed. Nissan is still in the pre-design process as they are fielding surveys from current GT-R fans on what they want to see in the all-new model.
Research and development on an all-new vehicle can take time, but the R35 model has been such a success for the company I can totally understand why they want to keep the current model as long they can possibly.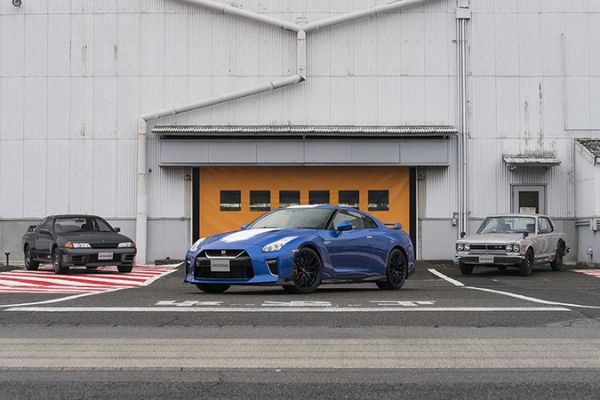 The R35 model has been such a success for the company
What do you think about the 2020 Nissan GT-R R35? If you had the money to afford, would you still buy it? Make sure to follow Philkotse.com for all the updates, news and car reviews for your favorite cars!

Know more about Nissan GT-R 2022

The Nissan GT-R 2022 is a high-performance, two-door sports car. It is the sixth model to carry the GT-R moniker, though technically being a spin-off of the Skyline GT-R models that preceded it. Nissan GT-R price Philippines starts at ₱8,900,000 for the entry-level Nissan GT-R Premium 3.8 AWD AT , while the top-of-the-line Nissan GT-R NISMO 3.8 AWD AT is priced at ₱13,200,000
In the Philippine market, the GT-R can be had in two flavors. There's the GT-R NISMO, and the GT-R Premium. For the prices of these two GT-R variants, one should contact the nearest Nissan dealerships.
Under the hood, both GT-R variants in the local market use a 3.8-liter twin-turbo V6 engine. On the Premium variant, the said engine can produce up to 562 horsepower and 633 Nm of torque. The NISMO trim is tuned to make more at 600 horsepower and 652 Nm of torque. Both trims then come with a six-speed dual-clutch automatic gearbox, and both have all-wheel-drive.
Size-wise, both trims are 1,895mm wide, and 1,370mm in height. Both also have a wheelbase length of 2,780mm, and a ground clearance of 110mm. In terms of length, the GT-R NISMO is slightly shorter at 4,690mm. In turn, the Premium trim is longer at 4,710mm.
Locally, the Nissan GT-R competes against the likes of the Chevrolet Corvette C8, Porsche 911 Turbo S, Audi R8, and the BMW M5.
Price available upon request
Explore

Roy Robles
Author