Toyota is still in the lead, followed by Mitsubishi and Nissan.
Several months ago as the nation was put under the enhanced community quarantine (ECQ), the Philippine car industry as a whole was put into a standstill. However, the automotive industry has since been recovering after shifting to the general community quarantine.  
Just to put that into perspective, the current year-to-date numbers for the Philippine automotive industry is currently at 134,617 units sold. The said units sold is around 60 percent of the 2020 sales forecast of the Chamber of Automotive Manufacturers of the Philippines, Inc. (CAMPI), which is 240,000. Consider also that during the ECQ, practically no car selling was going on. So yes, it is indeed recovering.
>>> Related: CAMPI, TMA: Vehicle sales up in February 2020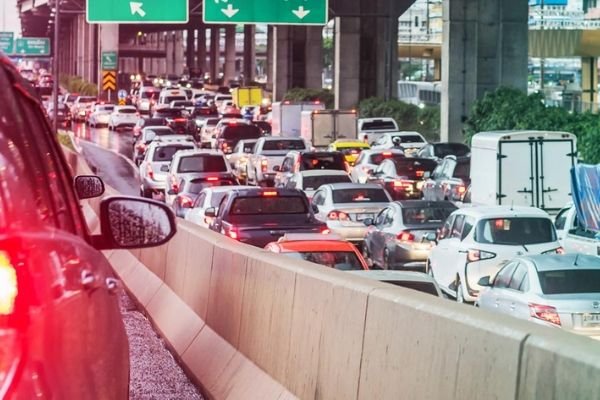 People are moving again, and some are looking to buy cars
According to CAMPI, Toyota Motors Philippines (TMP) still leads the pack with a market share of 41 percent. In August, it sold a total of 8,044 units. In second place is Mitsubishi with a market share of 14 percent with 2,681 units sold. Next is Nissan with a market share of 10 percent with 1,881 units sold.
So from the start of 2020 to August, it looks like the top-five car brands in the country remain the same. In order of rank, that's Toyota, Mitsubishi, Nissan, Hyundai, and Suzuki. As a side note, CAMPI and the Truck Manufacturers Association also managed to sell 4,788 units in May 2020. That's a 3,500 percent increase compared to its dismal April 2020 performance.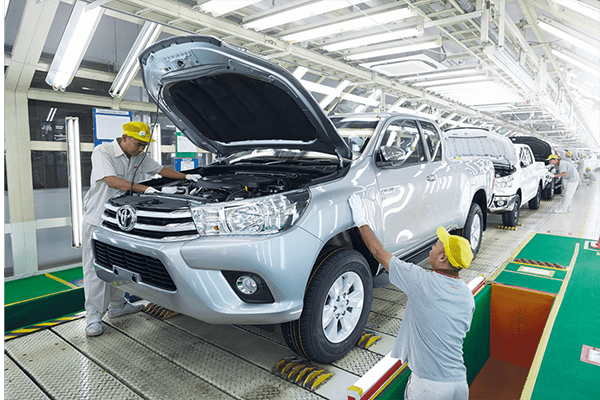 Remember that manufacturing facilities had to implement new health protocols. So yeah, recovery will take time
Note, however, the current numbers cannot compare to the figures from 2019. In fact, there was a 39.5 percent drop in sales when comparing how the industry did in August 2020 versus a year ago.
As we've said before though, the automotive industry is picking itself up again. Many brands have recently released new models, and the government is slowly reopening the economy. Hopefully, the demand for vehicles will rise up again to further aid in the recovery of the local automotive industry.
For more automotive industry news, keep reading here on Philkotse.com.
Know more about Toyota

<p>Toyota leads the local automobile industry, distributed by Toyota Motor Philippines. It has a staggering total of 73 dealerships all over the country. It has 27 dealerships in Luzon, 15 in the Visayas, 11 in Mindanao, and 20 in Metro Manila, including Lexus Manila, Inc. for its service centers and sales distribution. TMP has the most extensive car lineup in the country, with its current range consisting of 20 vehicles in total. See the latest price list of Toyota vehicles in the Philippines here.</p>

Cesar G.B. Miguel
Author