You've heard of muscle cars, but what are they exactly?
If you're familiar with cars and the automotive industry as a whole, you probably heard of the term "muscle cars." Some of you guys might know what kind of cars they are. Some of you reading this might even own one or have experienced the breathtaking acceleration that a legitimate muscle car can provide, and the chest-beating sound their engines can make.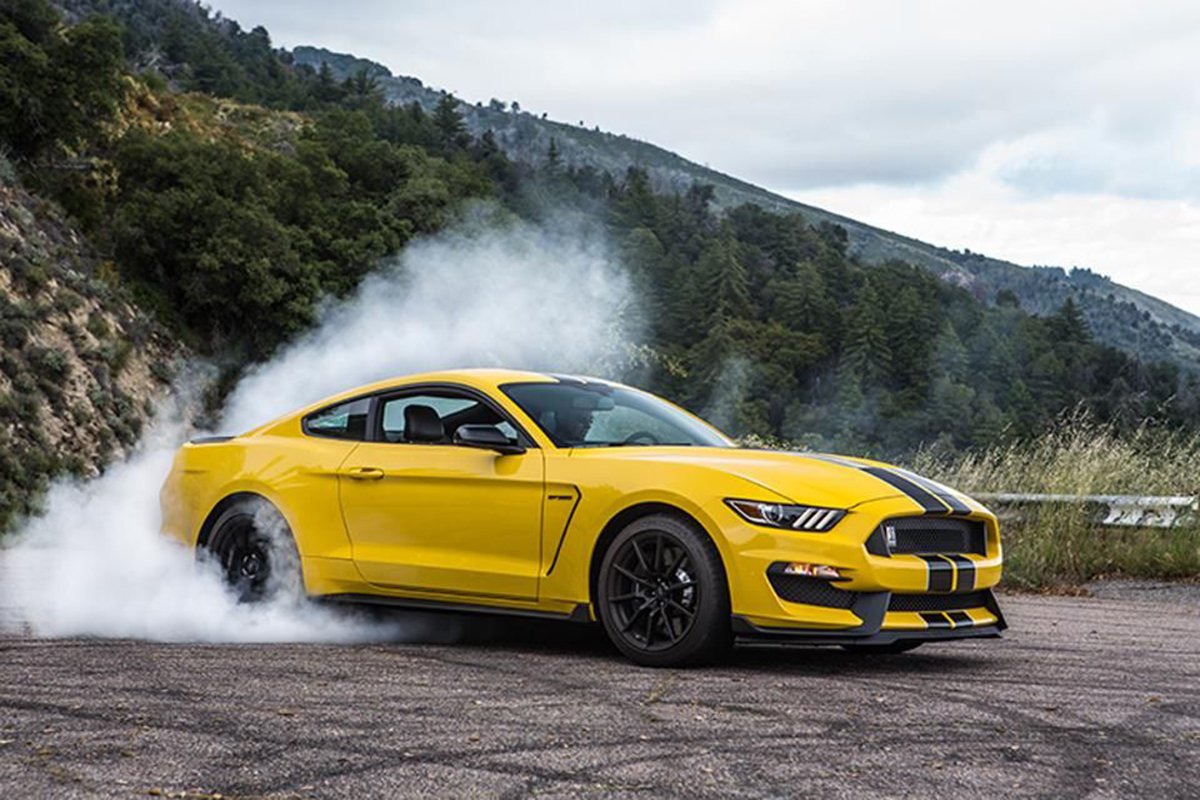 Also, muscle cars tend to do this due to having lots of torque
However, for some people who are new to the car world, they might not know what a muscle car is. Is it merely based on the looks? Is it called a muscle car because it looks...muscular? So what exactly is a muscle car in the Philippines and are there any models available now? Let's find out shall we.
1. Muscle cars meaning
As we've said, the term "muscle car" originated from the 1960s. As for examples themselves, some can be traced back even earlier than that. Here are the characteristics often associated with muscle cars;
Comes with a lightweight and two-door configuration.
Rear-wheel-drive and powered by a big block V8 engine
Designed and built optimum performance in drag racing but also street legal
Affordable
For a small but loud demographic, muscle cars are exclusive to cars that come from an American brand. As we know though, that might not be the case since there are also cars like the 1973 Ford Falcon XB GT and the 2006 Holden Commodore SS-V from Australia. There's also the Jensen Interceptor and De Tomaso Pantera from Europe.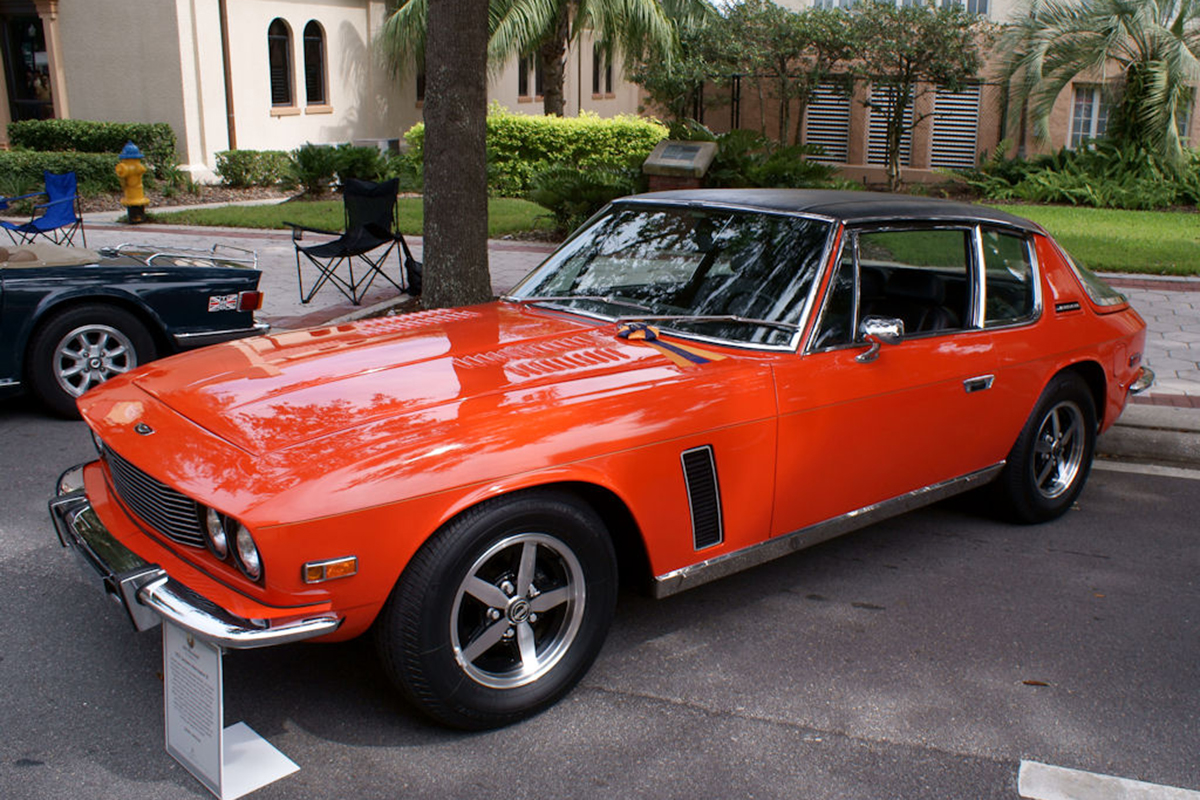 The Jensen Interceptor, US-spec
>>> Related: 10 famous cars to come with pop-up headlights
Japan also made some models that are considered legitimate muscle cars. There's the 1970 Datsun 240Z, 1973 Nissan Skyline 2000 GT-R, and many others. Sure, most Japanese-made "muscle-cars" aren't V8 powered, but they bear the same aesthetics that are common on muscle cars. Plus, they were also affordable and were mostly rear-wheel-drive.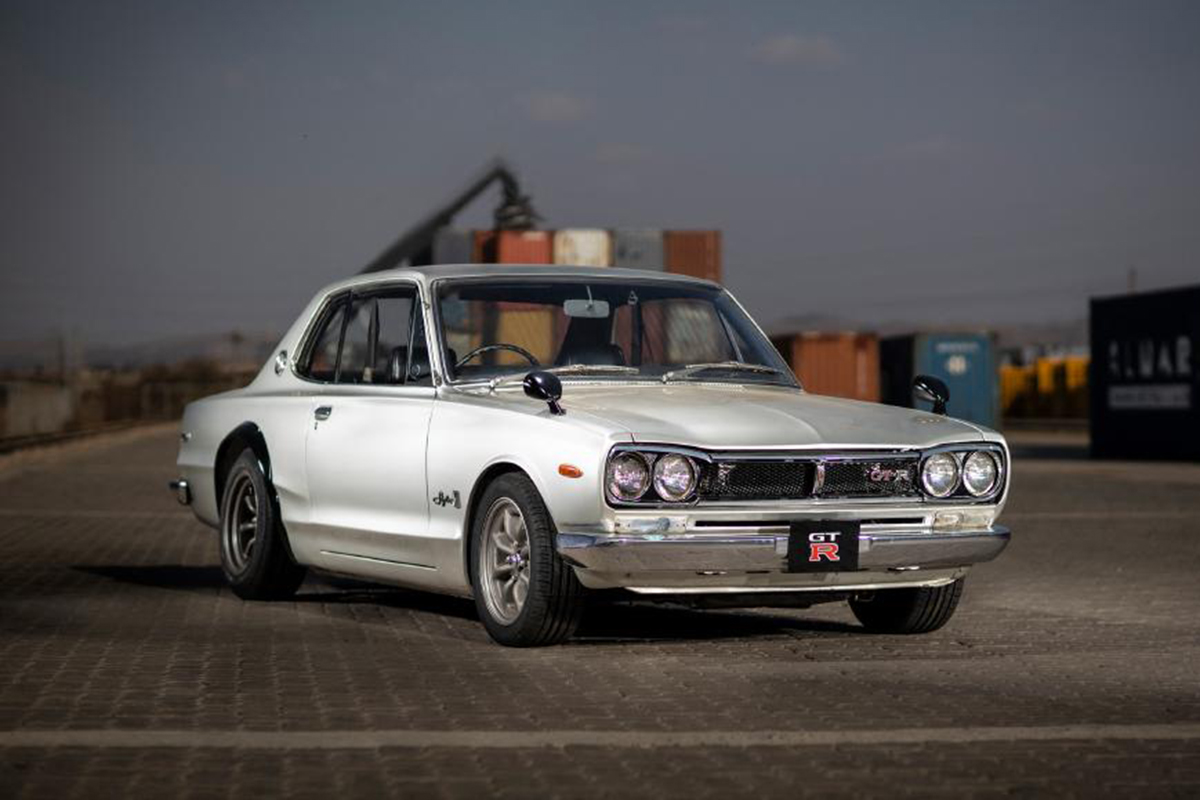 The Nissan Skyline 200 GT-R
If we go back to the muscle car concept's origins, however, the first car that can be considered as a muscle car came out in 1949 and it was the Oldsmobile Rocket 88. Today, the said model is an irresistible vintage muscle car that collectors drool over simply for being the "first muscle car." By today's standards, it's not that impressive. Its 5.0-liter V8 can only make 135 horsepower and 375 Nm, and it had a curb weight of 1,470 kg. That's more than the curb weight of the current version of the Toyota Hilux.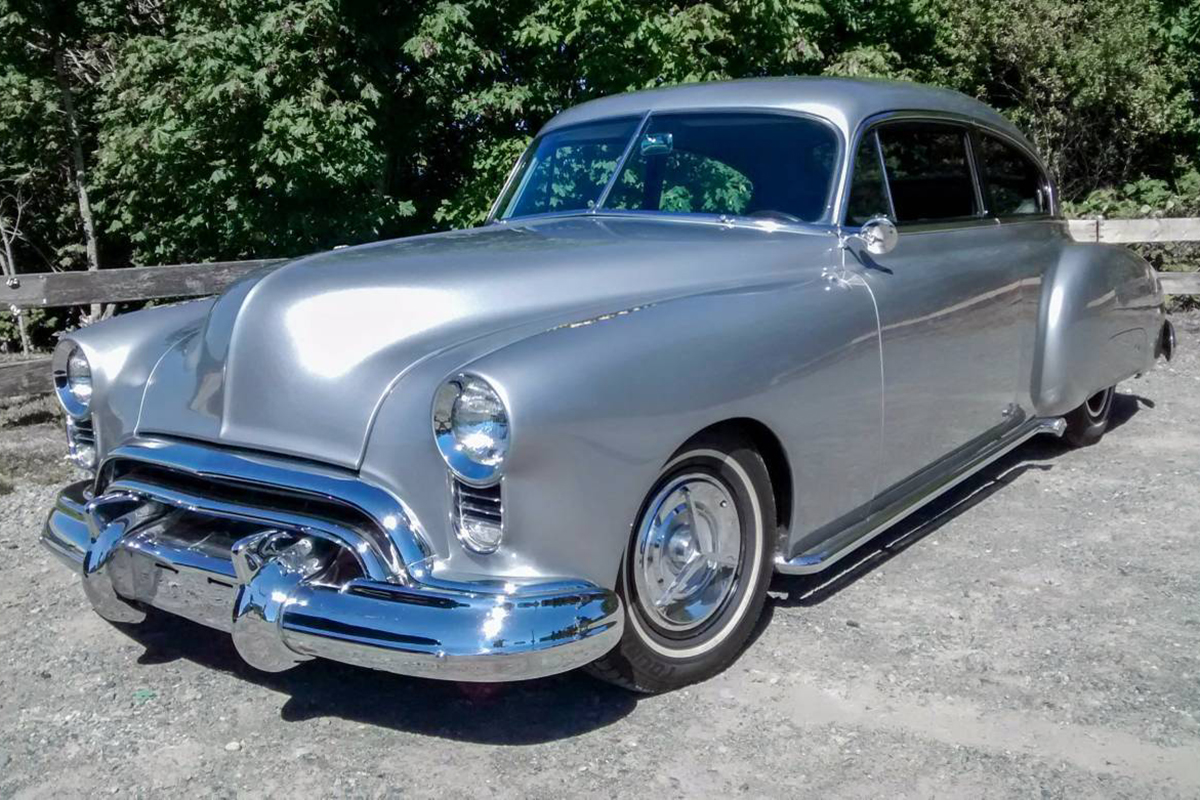 The Oldsmobile Rocket 88 - the first proper "muscle car"
In the present day, there are many cars that are marketed and styled as muscle cars but do not come with a V8 engine. There's the Ford Mustang EcoBoost 2.3, as well as the Chevrolet Camaro 3L RS 2.0 Turbo variants. That said, muscle cars today do not strictly follow the characteristics we've mentioned.
Regardless, these aforementioned muscle cars can perform great on autocross and other similar events that require handling and agility. Even the V8-powered Mustang GT is nimble enough to go through corners at speed. So yeah, they're no longer cars that are focused on straight-line drag racing.
>>> Related: Where To Start Modifying Your Car to Boost its Performance and Improve its Comfort?
2. Muscle car vs sports cars
A sports car is an umbrella term for two-door cars that are performance-oriented. Traditionally, sports cars were very lightweight roadsters with a small but very high revving engine. Meanwhile, a traditional or classic muscle car is a car that's powered by a big V8 and is focused on straight-line acceleration.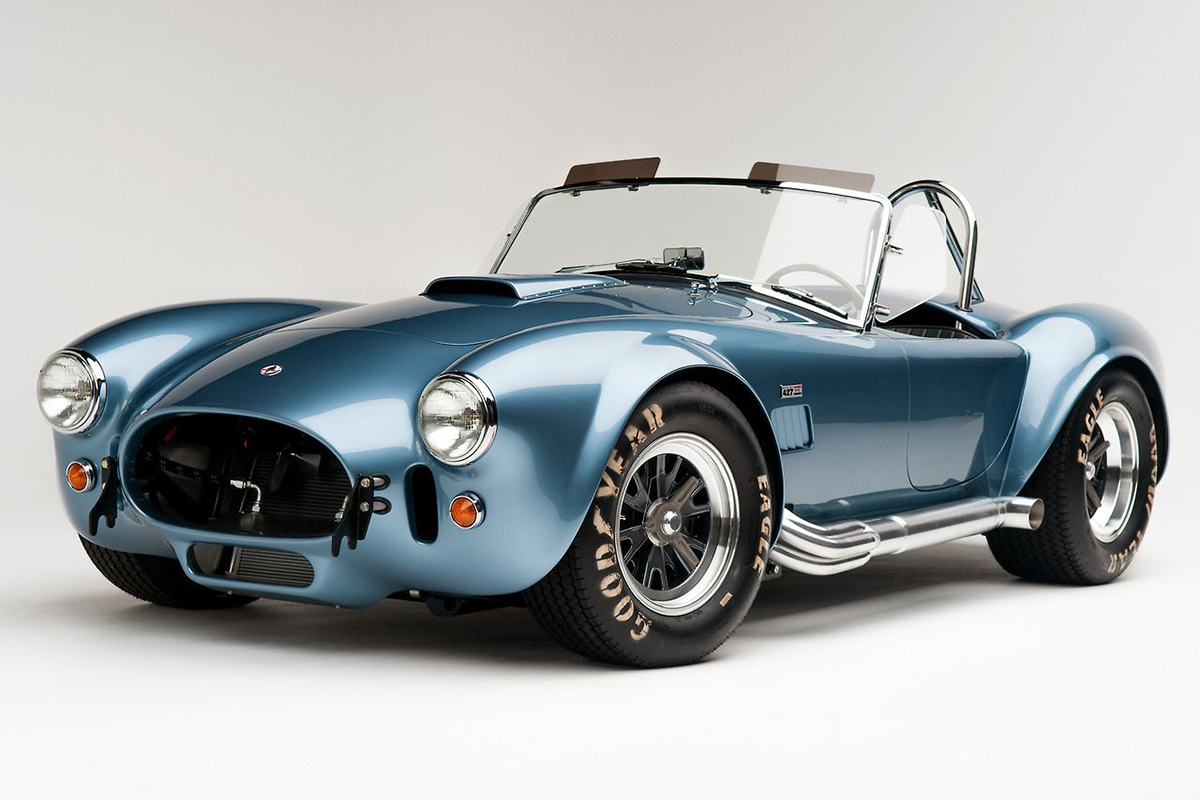 The Shelby Cobra roadster, the prototypical high-performance sports car
In the present, however, the line between muscle cars vs sports cars is becoming more and more blurred. The Mustang EcoBoost 2.3-liter for example is now a nimble two-door that can function well as a mountain carver or autocross car.
The same goes for the Mustang GT, which is a bit heavier and has more torque, but at the same time, it can also do autocross with enough driver skill and mods. Even the V8 Bullit's engine can rev up to 7,000 rpm, which is unheard of when it comes to older traditional muscle cars.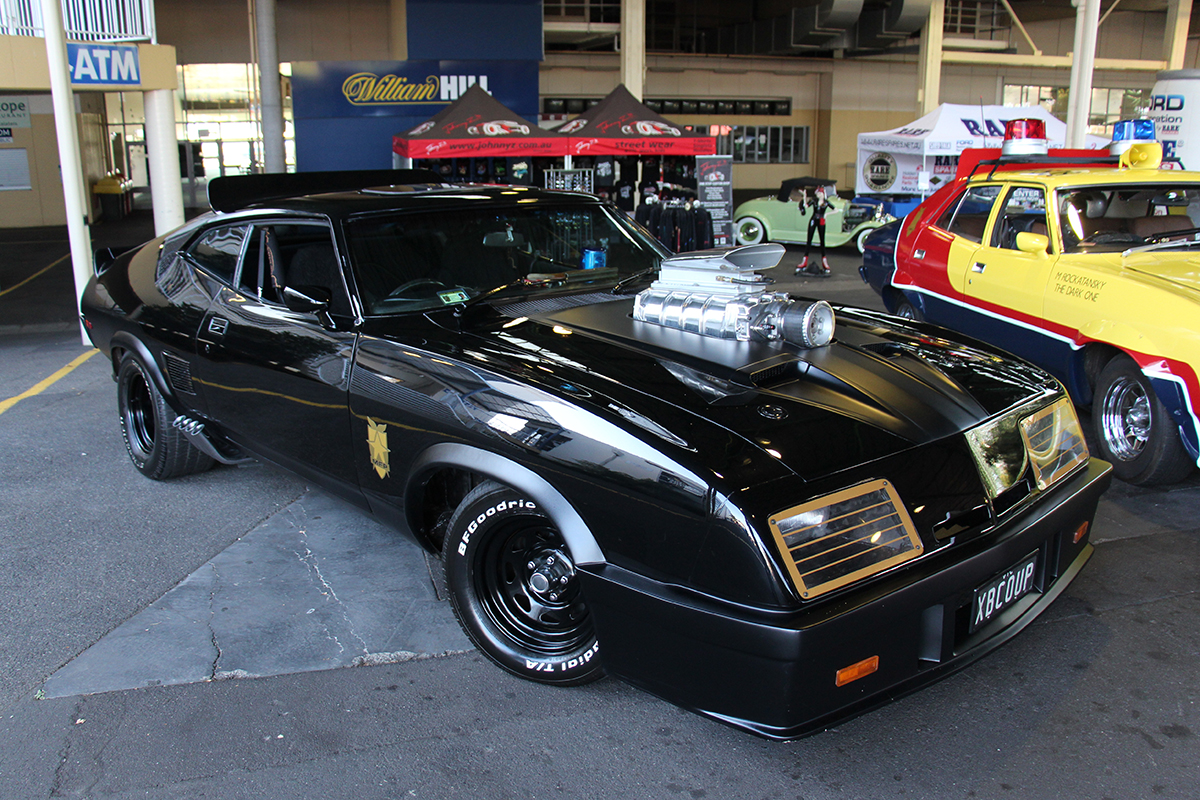 A Ford XB Falcon Hardtop made to look like the iconic Interceptor from Mad Max
On the flip side, some sports cars have taken on the characteristics of muscle cars. Case in point: the V8 powered Lexus LC 500, which rumbles like a good ol' V8 muscle car. It also has a rear-wheel-drive with the engine mounted on the front.
>>> Related:
3. Muscle cars in the Philippines
Here's a list of some of the muscle cars that are available in the Philippines right now.
Ford Mustang
Currently, Ford Philippines sells the sixth-generation Mustang. It can either come with the EcoBoost 2.3-liter inline-4 engine or the 5.0-liter Coyote V8. The four-banger can make up to 310 horsepower and 475 Nm of torque, while the V8 can deliver up to 460 horsepower and 569 Nm of torque. Most PH-spec Mustang variants use a ten-speed automatic gearbox. The only variant available with a six-speed manual tranny is the Mustang GT 5.0 Premium Convertible MT.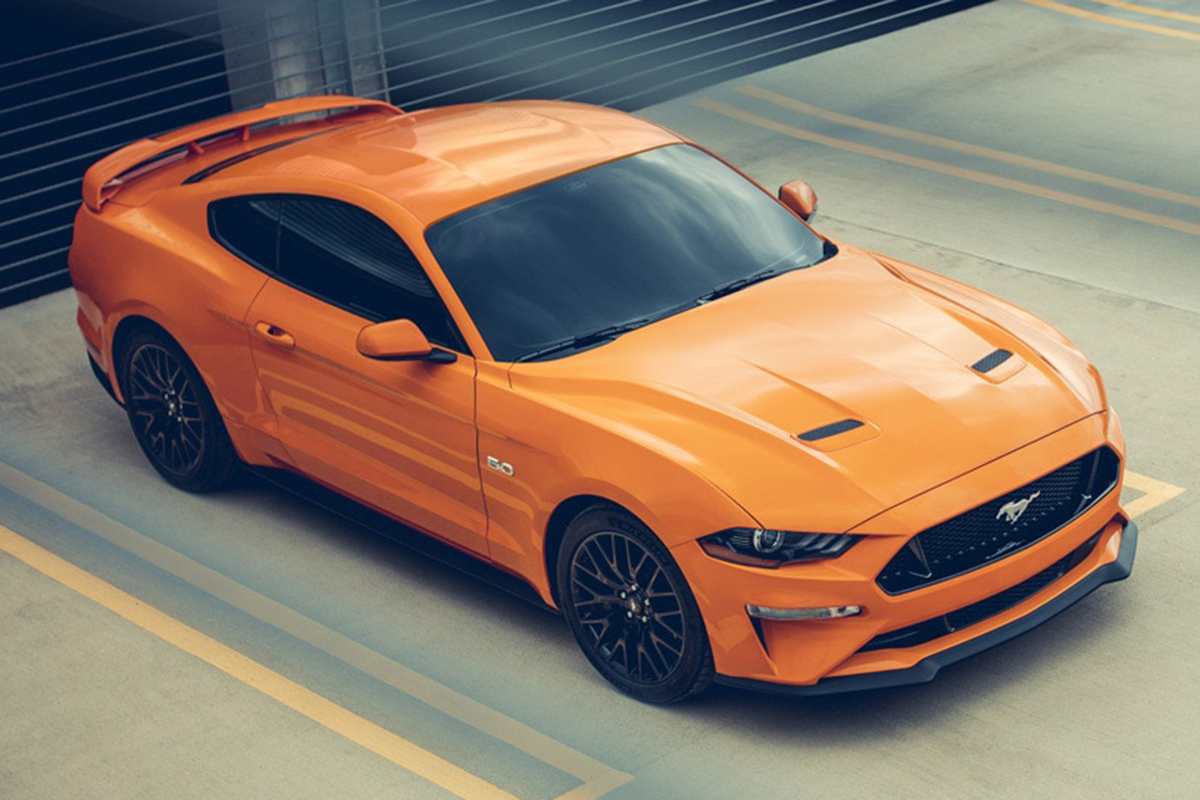 The current, locally available Ford Mustang GT
Prices for the Ford Mustang in the Philippines ranges from Php 2,858,000 to Php 3,718,000.
Do note that the Shelby Super Snake that's based on the Mustang GT is also available in the Philippines through Autohub Car Care Services. Under its hood is a supercharged V8 capable of dishing out up to 825 horsepower. Apart from that, it also gets several upgrades like an aluminum radiator, performance suspension, and transmission, Brembo brakes, as well as a different set of body kits.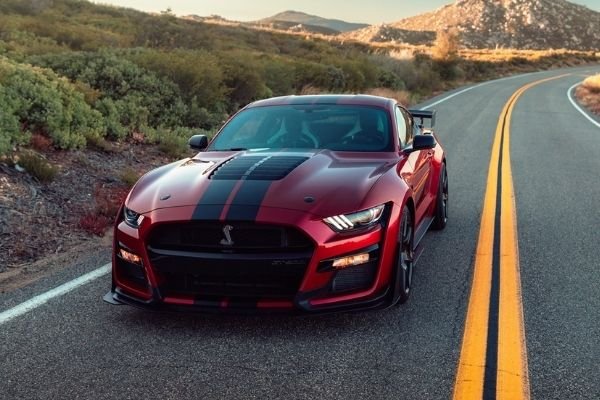 The Shelby Super Snake
Chevrolet Camaro
Chevrolet Philippines also carries the latest Camaro model for the local market. The Philippine-spec version Camaro's sole engine option, however, is a 2.0-liter inline-4 that can produce up to 275 horsepower and 398 Nm of torque. Power is sent to the rear wheels via an eight-speed automatic transmission.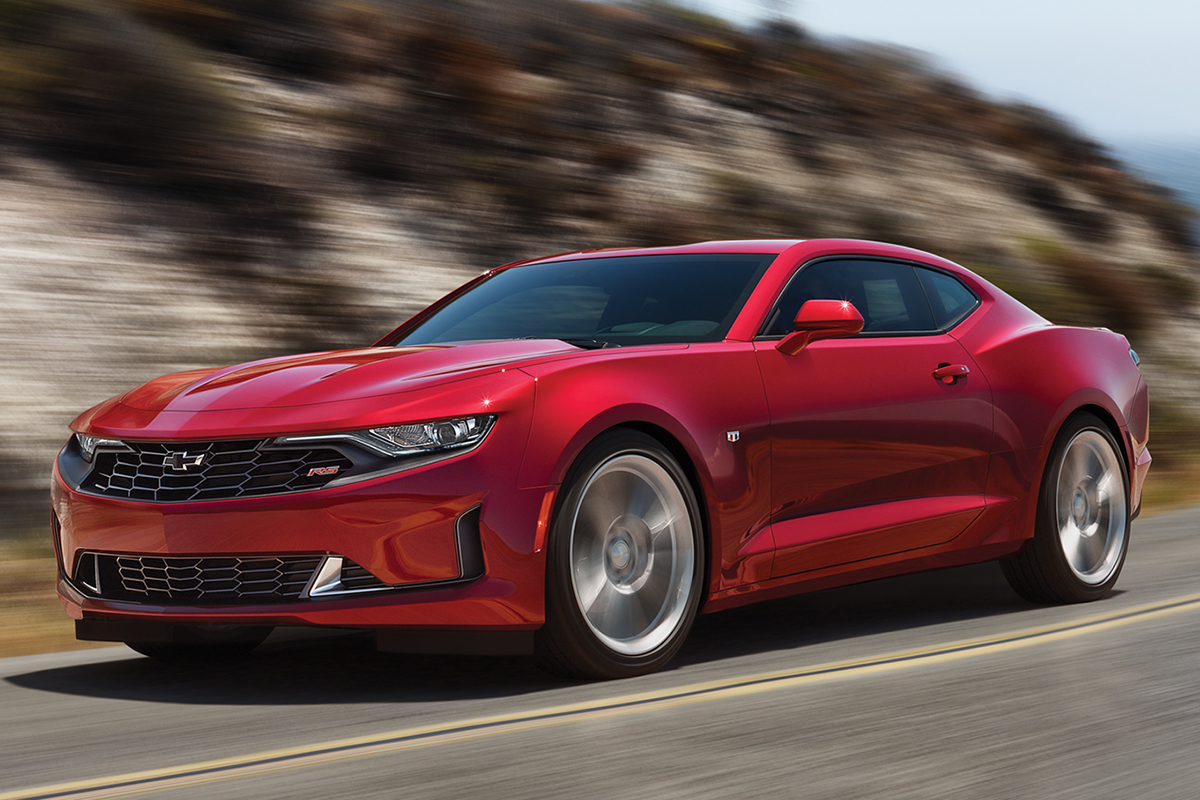 The PH-spec Chevrolet Camaro
There are only three variants of the Camaro available locally. The entry-level variant's price tag sits at Php 3,328,888, while the top-of-the-line variant can be had for Php 3,448,888.
Dodge Challenger
One of the most powerful muscle cars for sale in the Philippines right now is the Dodge Challenger SRT Hellcat. Its engine is a massive 6.2-liter V8 Hellcat that can churn out up to 707 horsepower and 881 Nm of torque. There's also the non-Hellcat variant called the Challenger SRT 6.4.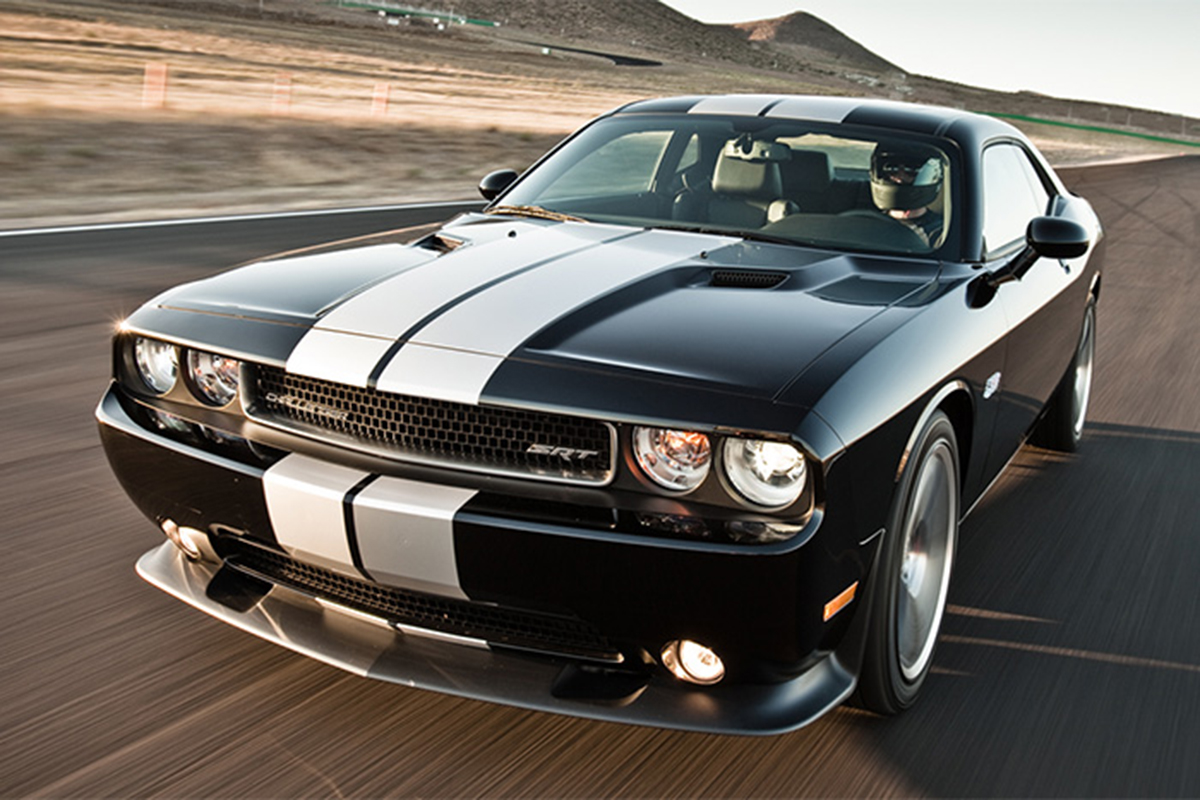 The very angry looking Dodge Challenger
It also has a V8, but this one can make up to 485 horsepower and 644 Nm of torque. Both variants of the PH-spec Dodge Challenger are rear-wheel-drive, and both come standard with a six-speed manual transmission. However, an automatic transmission is available as an option.
The Hellcat variant is priced at Php 7,890,000, while the SRT variant sits at Php 3,990,000.
Now, do you understand what the meaning of "muscle cars in the Philippines" is?? Also, if you want to browse the muscle cars available in the Philippines please browse our car for sale section or our car guide section. For more articles like this, keep reading here on Philkotse.com.


Cesar G.B. Miguel
Author