More than tools and appliances, cars create an emotional attachment for both guys and gals. Here are the best sports car brands that know how to pull on our heartstrings the best!
It may be hard to admit as a car guy, but the majority of car owners see these 4-wheel machines as mere appliances.
That may be true to a certain point, as broken down to its bare essence the car as we know it today was supposed to be a vehicle that can take you from here to anywhere you want to be, but since you are here, reading this article, I bet you disagree with that notion.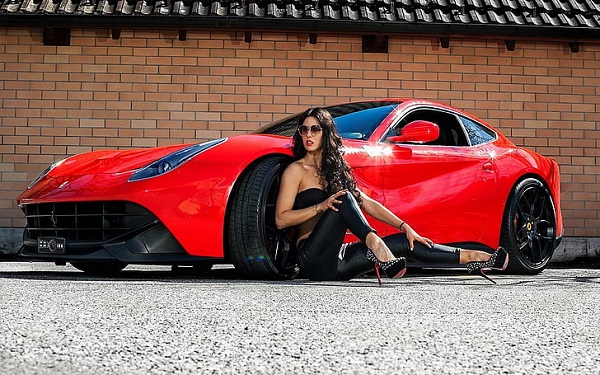 Our love for cars surpasses race, gender, and politics
If that notion were true we wouldn't have a special breed of vehicles we call sports cars. Sports cars are purpose-built machines that aren't exactly meant to be practical, economical or even comfortable.
Why do we love sports cars? For us car guys there are very few if any worldly objects we leave an imprint on and have an emotional attachment with.
It caters to every one of our senses, the sight of them, the sounds, the feel and yes even the smell and taste. As 2013 movie quotes: "Men love women, but even more than that, MEN – LOVE – CARS!".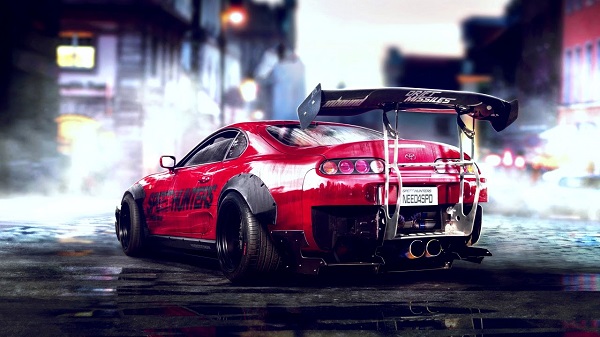 Sports cars age like fine wine unlike most regular cars
When it comes to sports cars there are few brands that are more associated with them than others. They dedicate most, if not all of their research and development to developing their sports-oriented models, and some even treat their road-cars as after-thoughts, mere tools to fill their coffers to make more sports cars. Today we'll be making a list of the best sport car brands in the world and their most iconic models!
>>> Read more: Top 5 best sports cars in the Philippines
1. Porsche: One of the most successful sports car brands
Imagine creating the most perfect sports car ever, what more can a company do to top it? You don't and Porsche did just that. Porsche is a German automobile manufacturer that specializes in making high-performance vehicles for road and track use. Their most iconic model is the Porsche 911.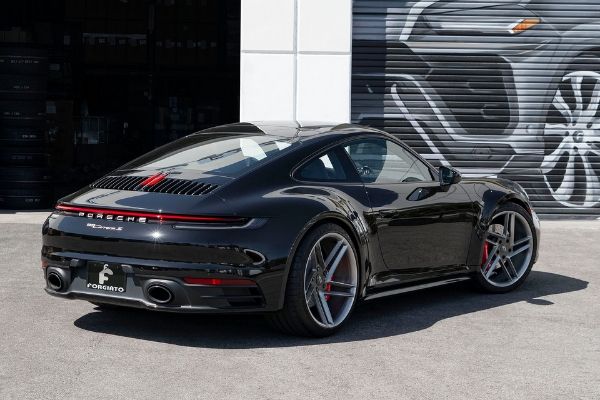 The Porsche 911 is proof that evolution is sometimes better than evolution
The Porsche 911 is one of the car world's longest-running models dating back all the way to 1963 and throughout the years it has undergone multiple changes and evolutionary improvements but the same basic concept stands.
The only major change to the basic formula was when it changed from an air-cooled engine to liquid-cooled in 1998.
The most recent model the Porsche 911 Carrera (model 992) makes 444 hp @ 6,500 RPM and 530 Nm of torque at 2,300 to 5,000 RPM from a 3.0 L Twin-Turbo Flat-6 Engine. It can go 0 – 100kph in only 3.2 seconds and can reach a top speed of 306 km/h.
Here on Philkotse, we have used Porsche 944 for sale that can quench your thirst for a sports car without breaking the bank. 
2. Jaguar: The iconic British sports car brand
Jaguar is another iconic sports-car manufacturer that can trace its roots to traditional British car-racing. It had much success in the 24 hours of Le Mans race and dominated the series in the 50s and the European Touring Car Championship in the 80s.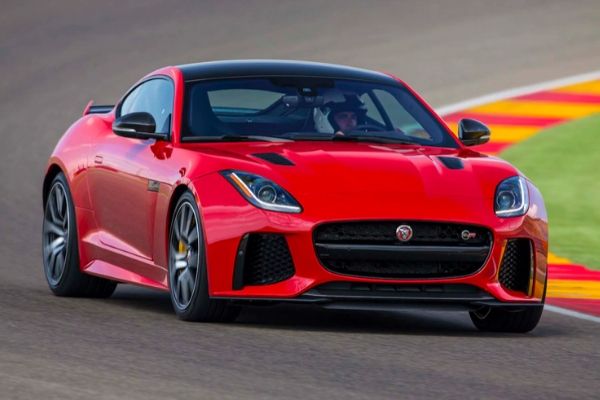 Jaguar is not just about the luxury
Today, Jaguar still makes worthy and luxury-oriented cars but still makes a great effort in their sports car lineup. Their F-Type SVR has a supercharged 5 liter V8 that makes 567 hp and an earth-shaking 700 Nm of torque. It reaches 100 kph in just 3.5 seconds and can go all the way to 322 kph.
>>> You might want to read more: Top sports car models from popular brands for your choice
3. Lotus: A sports car brand that delivers an undiluted driving experience
Lotus is yet another performance car maker that originated from Britain. They are known for their fine-handling lightweight and high-performance sports cars and creates such almost exclusively. They have a long and storied history in motorsports most especially with F1 racing with their Lotus F1 Team.
They also have their fingerprints across different aspects of motorsports such as GP2 and GP3 racing series and the 24 hours of Le Mans, one of the most grueling and demanding races ever.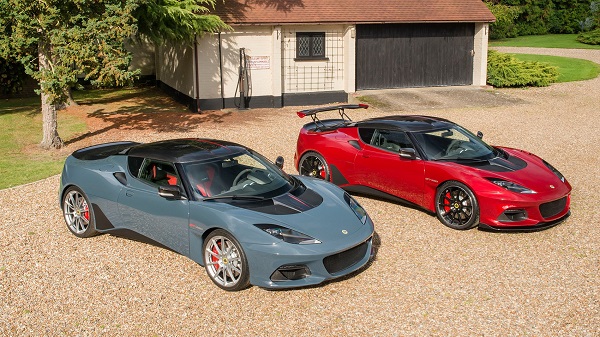 One of the most balanced sports cars ever made
The brand has multiple sports-oriented models but their latest and greatest has to be the Lotus Evora GT430 that makes 430hp at a screaming 7,000 RPM and 450Nm of torque from a supercharged 3.5l Toyota sourced 2GR-FE enabling it to reach 100 km/h in 3.6 seconds and reach a top speed on 280 km/h.
>>> Related: What are the 10 most reliable car brands?
4. BMW: An excellent German sports car brand
A company can't call their cars the "ultimate driving machine" without having at least a few sports cars in their line-up. BMW cars have countered and defended its honor from every onslaught of sports cars from every other sports car in the world with German precision and engineering excellence.
From Touring Car Racing Formula 1, the 24 Hours of Le Mans the Isle of Man TT and even the futuristic Formula E, BMW has not just participated in them but also dominated in these racing events.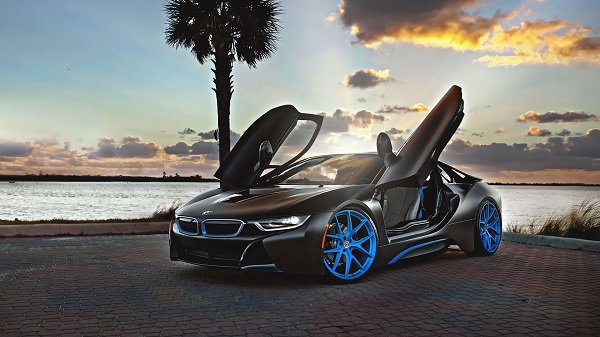 The BMW i8 wins the race to the future
We can talk all day about BMW's sports cars like the Z4 and homologated models such as the M series of cars but what is probably BMW's most ambitious sports car is their BMW i8, a hybrid sports car that can run circles around even the fastest model out there. It has a 1.5-liter inline-3 turbocharged engine augmented by a hybrid synchronous motor together making 369 hp and 570 Nm of torque.
All that power while maintaining a 15 km/l fuel mileage gives it unprecedented fuel economy from an all-out sports car. You can opt for a more powerful, traditional sports car, but the BMW i8 beats them all to the race to the future.
>>> Worth to note: Top 5 cheapest sports cars in the Philippines 2019
5. Nissan: Japanese sports car brand with the most bad-ass vehicle
Nissan has fallen a long way from its heydays and introduction of NISMO in the 1980s. In their primes they have their presence felt in the Japan Touring Car Championships, 24 Hours of Le Mans, 24 Hours of Daytona and many others. With the Nissan Skyline-GT-R, The Silvia, 240SX the Fairlady and more, they stamped their identity as the Japanese car manufacturer who makes the most bad-ass sports cars from the far east.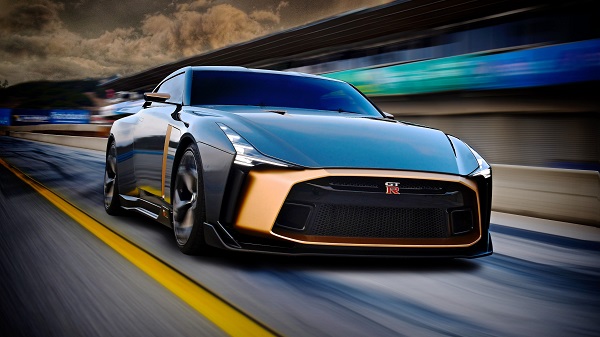 Godzilla is still king of the track
The fire may have died down a bit these days but a resurgence and hope springs eternal and forevermore. Leading that charge is the highly Coveted beast, the Godzilla of cars, the Nissan GT-R. The most powerful model, the Nissan GT-R50 makes 711 hp and 780 Nm of torque from a 3.8 L twin-turbocharged VR38DETT V6 engine. It can take on anything on the road and the track and fits the Godzilla moniker like a damn glove.
6. Ferrari: The world's most desirable sports cars brands
Ferrari is almost synonymous with the word "sports-car" in fact if you're with a non-car guy and you see a red 2 door sports car, more often than not they would exclaim at how beautiful that Ferrari is. It's become a somewhat generic term already for sports-cars.
The Maranello, Italy – based brand is infamous for being purely about creating hardcore sports cars and remains to be one of the brands that do not have an SUV or crossover in their line-up.
The founder Enzo Ferrari is even reluctant to make road cars that are available to the public and simply intend on making such to fund research and development for race cars.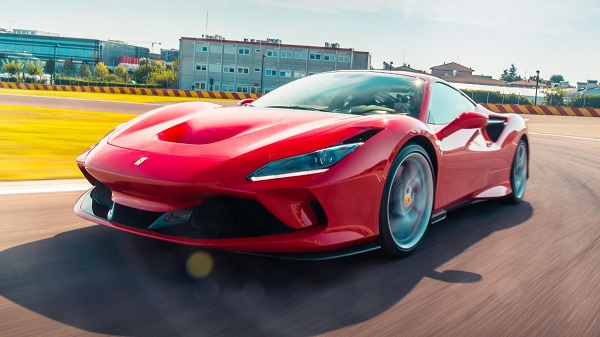 Ferrari is the generic name for sports cars
If I were to list down every iconic Ferrari sports car into a list that in itself would merit its own article. At the moment the Ferrari F8 Tributo is the top-dog model.
Powered by a 3.9 L twin-turbocharged Ferrari F154CD V8 engine 100 km/h is achieved in a mind-blowing 2.9 seconds and can reach 200 km/h in the same time a regular sedan can barely reach 100. With 710 hp and 770 Nm of torque its no wonder, it can get that fast that quick.
>>> Find all Ferrari for sale by trusted dealers
7. Lamborghini: Ferrari's rival sports car brand
Every hero needs a villain. In the case of Ferrari and Lamborghini, it depends on what side of the coin you're looking at. Lamborghini's origins were ripped out of the pages of a Comic book as Ferruccio Lamborghini created the company out of spite for Enzo Ferrari.
Originally a tractor maker, he sought out to create the most hard-core road vehicles known to man and stands side by side with Ferrari in a long-running rivalry that doesn't seem to end.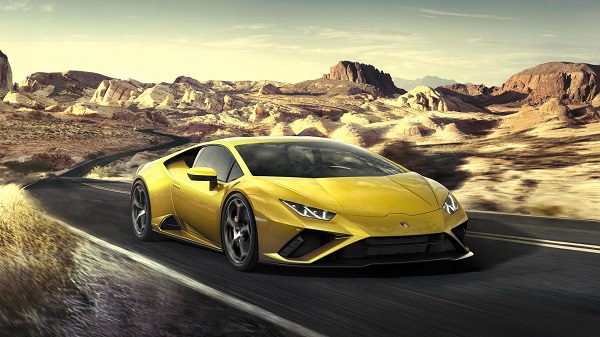 Every hero needs a villain, and so does Lamborghini
Standing against the Ferrari F8 Tributo is the Lamborghini Huracan Evo. A 5.2l V10 powered beast that makes slightly less power than the Ferrari at 630 hp and 601 Nm of torque but has similar 0-100 figures, locked in at 2.9 seconds. It also features a Spyder variant that has a foldable soft-top roof and the Huracan Evo RWD that gives it Rear Wheel Drive for those who think they can drive their Lambos.
And there you have it, folks! Our List of Fast 7 best sports car brands. There are more obscure and legendary brands out there for sure so if you feel like we left your favorite one out, drop a comment down below so maybe we can include it on our next list! If you need your fix of car-related lists, discussions and fun commentary, join us at Philkotse.com for more news and reviews as well as features!

Know more about Ferrari

In the local market, the current Ferrari Philippines lineup consists of a total of five luxury sports cars. These includes the Ferrari 488 sports coupe or hard-top convertible, the Ferrari 812 Superfast grand tourer, the F8 Tributo sports coupe, the GTC4Lusso shooting brake grand tourer, and the Portofino grand tourer.
For more information on Ferrari Philippine's 2023 car price list, please contact or visit its dealership located at Crescent Park West, BGC, Taguig, Metro Manila.
Besides the latest car price lists, Philkotse also lists the hottest car promos which includes the lowest monthly payments, cash discounts, and low dowpayment deals.

Roy Robles
Author