While most cars reflect an owner's distinct need, these cars fulfill the driver's desires. In what Luxury car brands do you fit in? Read on to check out!
I. Luxury car brands: Introduction
Not all cars are made the same; some were meant for the normal 9 to 5 commute, while others are strictly sped machines made for track purposes. One type of car, however, epitomizes decadence.
You know you've made it in life when you find yourself in the backseat of one of these four-wheeled specimens of opulence, or maybe driving one down to your villa somewhere in the south of Manila. They are the epitome of motoring excellence: luxury cars. 
A luxury car meaning is defined as a vehicle that provides both drivers and passengers with high-quality and upper-level equipment including car luxury interior, comfort features, safety features, engine specs... As for the overall quality and performance is much better compared to regular cars, of course, for an increased price.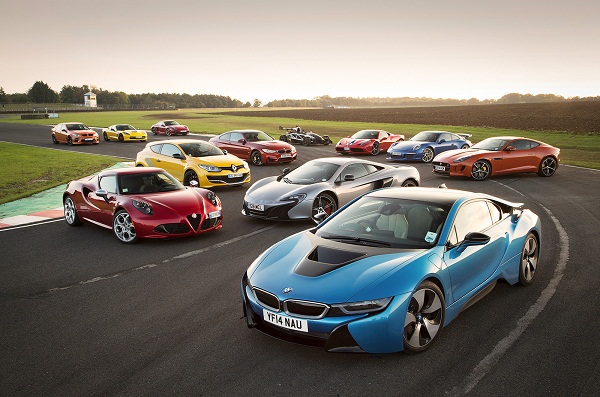 Every car enthusiasts' dream!
>>> Read more: 5 reasons why buying a luxury car is a good idea.
Ask anyone what their dream car would likely be, and nine times out of ten, you'd hear people mention expensive car brands such as Ferrari, Bentley, Mercedes-Benz or even a Bugatti, and why not? These car brands pride themselves in uncompromising quality, fit and finish and performance.
Every bit of technology from today's common cars first started out in these ultra-luxury cars, eventually trickling down to mass-market models. So what cars are often seen in our nation's gated communities and nightclubs around the metro where the rich and famous play?
Strap yourself in, because Philkotse.com will be taking a look at a list of the top luxury car brands available in the Philippines
II. Luxury car list: Top brands available in the Philippines
1. Mercedes-Benz
A car brand having the motto "The Best or Nothing" certainly says a lot. The German brand has been synonymous with luxury cars ever since they were introduced in the country. From Filipino movie stars and politicians to just plain old rich folks, their go-to vehicles to spend their wealth on will always be a Mercedes-Benz, becoming almost a prerequisite to flaunt your status above us common folk.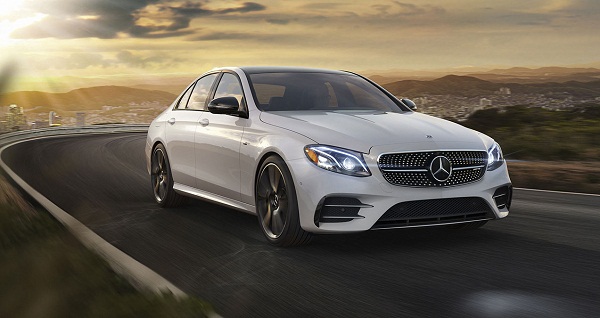 Over the years Mercedes-Benz has been the go-to brand for the elite
2. Audi
If you have your affluent, old-rich citizens then you also have the nouveau rich and their well-earned yuppy money. They wouldn't be caught dead driving around in their daddy's cars, no sir. They'd want to drive something that tells other people "yeah, I have money but I'm also a man of the world", which is why a Luxury car Audi is a top choice for them.
Audi vehicles are best known for their Quattro all-wheel-drive system that adds a touch of sportiness to the drive. Sure, you can get a Subaru, but your neighbors can as well. Oh, to share a car brand with the Joneses, the horror!
Audi adds a little bit more sportiness to the luxury car segment
>>> Related: Dubai Cop Cars: Let's go green with envy with these police vehicles
3. BMW
Let's get one thing straight: BMW once marketed itself as "The Ultimate Driving Machine", and in a way, it's true. Unlike its Audi and Mercedes-Benz compatriots, BMW wants people who buy their products to actually drive their cars.
From models such as the 3-Series sedans to the ridiculously opulent, long-wheelbase 7-Series, BMW models practically bring out bragging rights for those who like to go fast while looking good.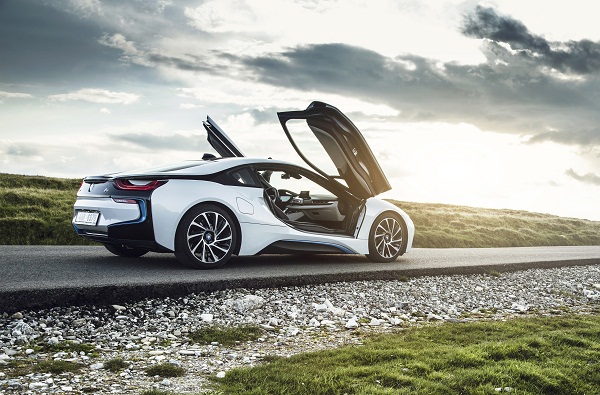 Calling yourself the Ultimate Driving Machine requires cojones
>>> You might like to read: Top 10 best luxury cars for 2019
4. Lexus
Not to be left out, Japan also has their own take on the luxury car segment. Starting out as the LS 400 sedan, Lexus was eventually spun off by Toyota into its own luxury sub-brand, in order to market the parent company's technology and products to the moneyed set, and boy are they fancy.
What started off as a marketing ploy in the late 80s and early 90s became a full-fledged brand for rich people who appreciate quality and reliability in their luxury cars.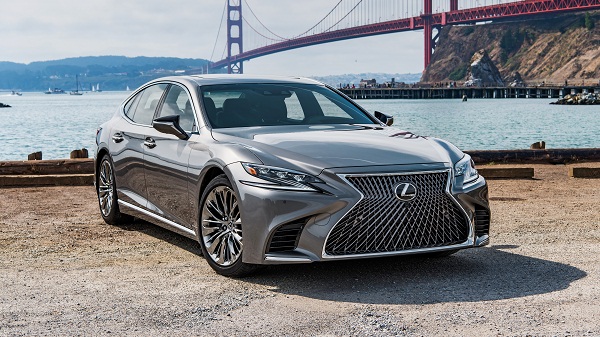 Lexus buyers look for reliability in their luxury cars
5. Porsche
You don't really need a Porsche, do you? I mean, their Porsche 911 is easily above 400 horsepower (more than you'd probably ever need in city traffic), while seating you and a lady friend just fine. But can it really hide your baldness or the fact that your waistline is quickly catching up to your age?
Yes, yes you do need a Porsche for those reasons very reasons. Why else would you buy a ridiculously fast sports car in traffic-ridden Manila? There goes my point. Porsches are fun, guttural driving machines that are a constant reminder of who you are in life: a rich man who can afford a Porsche and with nothing else to do but make other people jealous that you can drive one.
Porsche 911 Speedster: Road Review
>>> Looking a Porsche for yourself, refer to our Porsche for sale section to get the best deal.
6. Land Rover
When I think about Land Rover, the MTV show "My Sweet 16" comes to mind. Remember the time when the little brat wanted a Land Rover Defender for her 16th birthday, and promptly lost it when her parents bought the wrong model? The deal with Land Rover is that it used to be this rugged, utilitarian vehicle that took people to the rain forests, an African safari or even the Sahara.
Nowadays, it's been transformed into a potent status symbol that only the very rich can buy. Does it bother Land Rover? Not one bit, apparently; they've recently introduced the latest generation of their iconic luxury SUV car: Land Rover Defender, looking a little more upscale than utilitarian. 
Maybe this time, they can refresh the darn thing periodically, instead of having the exact same model for decades on end.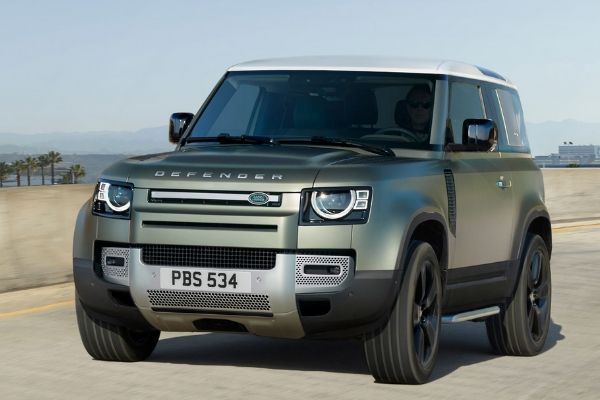 For those who aspire to bring their multi-million peso cars offroad, head on over to Land Rover
7. Jaguar
Oh Jaguar, the car you buy when you think Italians are too fast, the Japanese too common or the Germans too…well, German. The proud British brand prides itself with images of James Bond driving around with the top down, his arms barely fitting in the cabin. 
Okay, that was actually a different brand, since Jaguars only served Her Majesty's Secret Service in the recent Bond films.
These days, Jaguar is defined more by its executive saloons. Even older Jaguars that are barely holding on to their market value still exude a sense of luxury and dignity not found in any other car.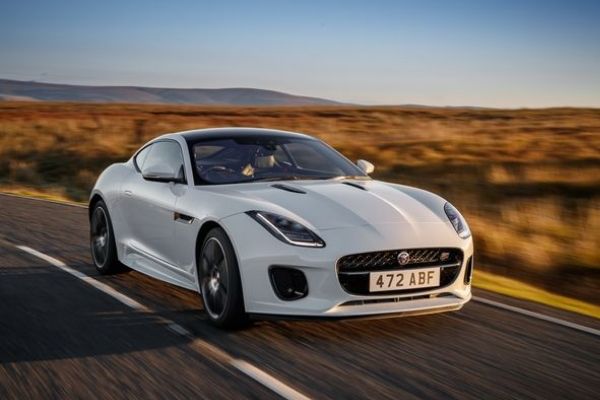 Buyers who have more distinct tastes and British sensibilities flock on over to Jaguar showrooms
>>> Check out more Jaguar cars for sale in the Philippines.
8. Maserati
Want a Ferrari but couldn't stand the thought of driving it yourself? Fancy a Maserati, then? The luxury brand sees itself as a full-blown sports car dressed in luxury trimmings. It has performance figures that can go toe-to-toe with the best of them, yet can still accommodate rear passengers in the lap of luxury.
If the rest of the luxury brands in this list don't seem to be exotic enough, yet you still want to give the impression of modesty over your wealth, Maserati is your thing.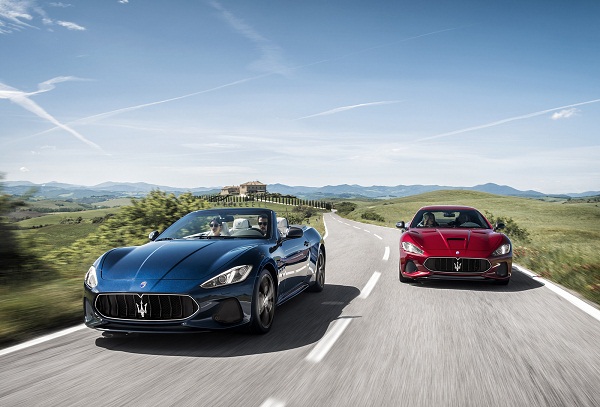 Maserati buyers want performance in their chauffeur-driven cars
9. Aston Martin
Of all the British luxury car brands, Aston Martin will probably want to see itself as the most iconic. Right before Jaguar did it, this has accompanied James Bond on his missions (and shenanigans).
Ranked as the most iconic Bond car by Autocar UK, the Aston Martin DB9 has served to create this image for the brand as the definitive car for the rich by representing power, prestige and driving performance. 
If you want to take your James Bond fantasies to the next level, head off to the nearest Aston Martin showroom (or grey market distributor).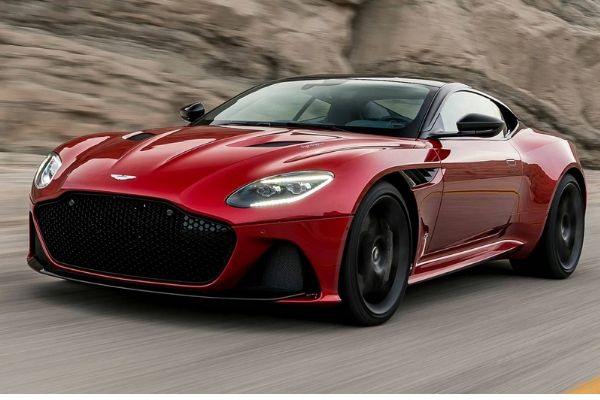 Aston Martin fulfills the dreams of rich James Bond cosplayers
10. Ferrari
Ah, the piece de resistance, the ultimate poster child for driving exhilaration everywhere. The brand built by the legendary Enzo Ferrari still holds as much clout in today's market as it did all those decades ago. So much so that if the average person were to see any other car that looks even remotely looks exotic, they'd blurt out "Hey, it is a Ferrari!" even though it isn't.
That's how much gravitas the brand has over the rest of the pack. It has almost become a "Xerox" type thing where an object becomes the generic term for a particular model. Ferraris are generally bespoke vehicles, built by hand for their discriminating clientele.
Other brands can have faster, more luxurious, and even more exciting cars to drive, but they will never be like a Ferrari car. That said, the brand is only rivaled by another make, which also happens to be a fellow Italian: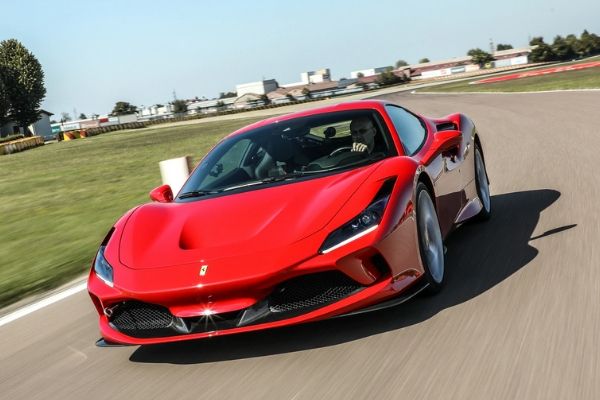 A serious car for serious money
11. Lamborghini
The company was started by Ferruccio Lamborghini, and he did it with only one goal in mind: to beat Ferrari. Lamborghini started off as a manufacturer of tractors and farm appliances, and as it happened, Ferruccio was a fan of Ferrari cars; That is until he's owned one.
He complained to Enzo himself but was brushed aside, with the added insult of telling Ferruccio that he knew nothing about performance. Now, Lamborghini stands against Ferrari in the supercar and hypercar realms as its main competitor.
Lamborghini's prevalence in pop culture has made it top of mind for those who aspire for style and speed. If you were a big-time recording artist, getting a Lamborghini after your debut album went platinum is almost a prerequisite.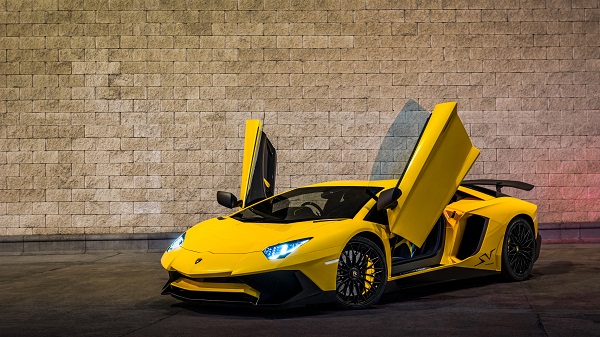 Lamborghini: for when you think Ferrari is too mainstream
If I missed out on any of your favorite luxury car brands, drop me a line in the comments field below. Make sure to follow Philkotse.com and watch this space for more news, reviews, and articles!


Roy Robles
Author