Detail the car parts you need to focus on when modifying your car!
When you first bought your four-wheeled vehicle, it reeked of the new car smell that you wish could last forever. It was at the prime of its performance and is able to accommodate you and your passengers with great comfort. However, it's only a matter of years before it starts to decrease in performance.
You may start to hear some unlikable noises that signify that your car is somehow in an inorganically unhealthy state. The comfy and soft seats may also degrade in quality and won't feel as good as you first bought it. We could go on and on about the inconveniences that your aging vehicle has put you through.
You may start to notice that your vehicle starts to break down more often. There can also be scratches depending on the user. Though a normal vehicle can start losing its edge at around 5-6 years of average use; the way the vehicle owner handles, uses and maintains his vehicle greatly determines when it will start showing signs of inefficiency.
If you're in that part of car ownership where the vehicle is constantly failing you and your plans, then you may be thinking of getting some repairs and retouches. Who wouldn't want to give their aged metal monster a new makeover? Since you would be aiming to boost or at least get back the power, performance, and comfort that your car once had, we, in Philkotse.com made you a list. This list will show you which parts to take care of first so your car gets the performance boost it needs.
I. Performance-Based Fixes and Upgrades
1. Brand New Tires
If your once wonder-vehicle is now having a hard time with turns and staying on track, then performance isn't your first concern. Before your car really gets to handle more power and performance, it first needs to get better handling. This step won't be necessary if your car has just had a recent tire change; but if not, better get some fresh new rubber.
>>> Read more: If The Shoe Fits: Choosing Aftermarket Wheels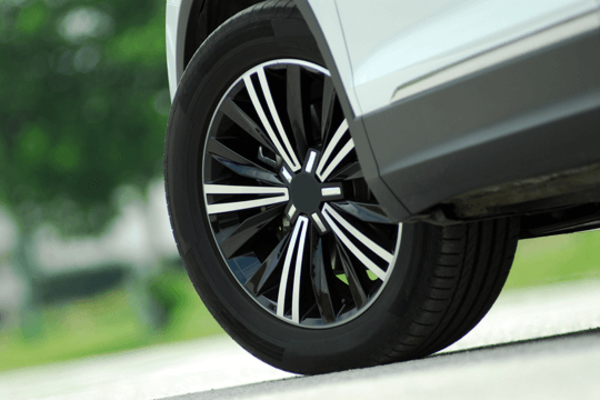 A new tire would provide better driving performance
2. Spark plugs 
This is not one of the basic parts you'd initially think of but it's bound to cross your mind when talking about vehicle performance. If you're a vehicle-savvy car owner then you know that replacing that one small part called the spark plug can make all the difference, especially if your old one is defective.
Spark plugs come at different brands and prices but it doesn't mean that the most expensive is the best. Getting friendly advice from fellow car enthusiasts with the same concern is also a considerable source of information.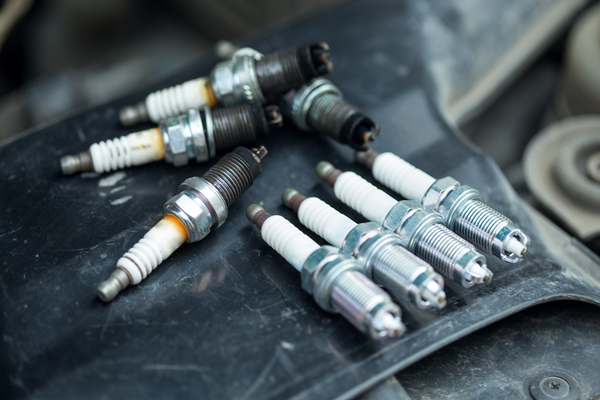 Replacing that one small part called the spark plug can make a great difference in the car's performance
3. Engine Control Unit or ECU
The ECU's job is to control the ratio between the air and fuel while inside the engine. This controls the cars power as well as fuel efficiency. The problem is the safety net that manufacturers put on the default ECU that comes with your car. It caps the performance to limit it to a level that they believe to be safe - which is way below the car's full capability.
A little help with an expert into modifying the ECU can unlock the metal monster in your vehicle.
4. Exhaust Pipes
The sound you hear when the engine roars are the dirty, unnecessary and bad air as its blown out by your car. Different exhaust pipes may give a different sound and this is what most vehicle owners who opt for style initially go for. However, exhaust pipes that allow free air flow lets the engine breathe a little bit more. There's also a distinct kick in horsepower with the better humming sound as a bonus.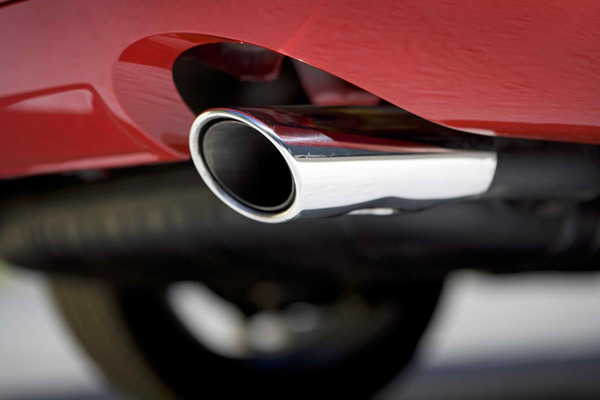 Exhaust pipes that allow free air flow lets the engine breathe a little bit more
II. For Improving Comfort
1. Shock Absorbers
Shock absorbers are pretty much self-explanatory since their purpose is already in the name. It absorbs the force that the vehicle gets from driving on a rough road or road bumps. It restricts the discomfort of being shaken and slammed. It also prevents the most minimal but unnecessary motions caused by rugged pavement like swaying; which is uncomfortable and causes dizziness. Replacing faulty shock absorbers will inhibit these unnecessary motions, therefore improving comfort.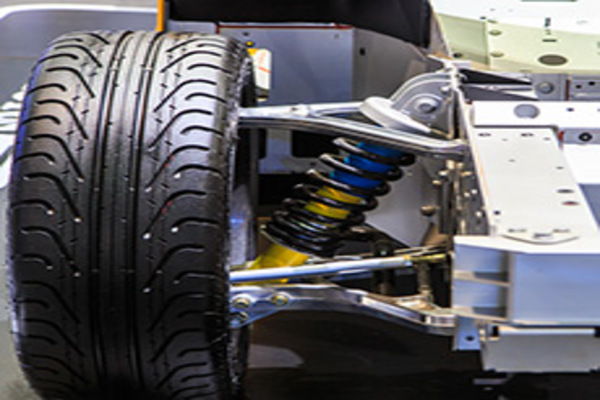 Replacing faulty shock absorbers will inhibit these unnecessary motions
2. Ensure that the Height of the Vehicle is Just Right
The suspension contributes a lot to the comfort of the passengers of the vehicle. Any sudden or even slight adjustment in the car's height can vary the suspension's height as well. You may think and feel that the car's height is just right, but there are actually internal and external factors that may affect it without you even noticing it. Some of the factors that can alter your vehicle's height are:
Defective or damaged air pumps
Broken springs
Leaked air springs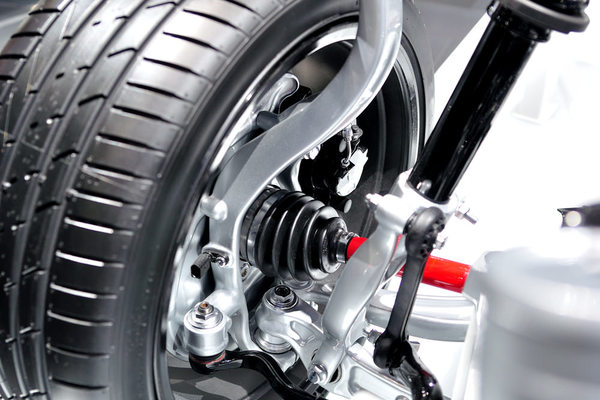 The suspension contributes a lot to the comfort of the passengers of the vehicle
If you feel that something is wrong with your vehicle or you feel some sort of discomfort, then it's best to diagnose the vehicle. It is advisable to start with the air suspension and other components that aid the same process.
>>> Related post: Car tuning for improved performance: Yay or Nay?
III. Take Advantage of Aftermarket Tools
Asides from those mentioned above there are other ways you can increase the comfort level of your car; another option is by installing some additional pieces or replacing some that your car already has. This could be adjustable dampers that helps in absorbing shock - it, therefore, helps the shock absorbers do its job.
One can also add a high-quality coil to the original suspension. This is to maximize the vehicle's road holding capabilities and deliver better comfort to the riders.
If you're aiming for the comfort for your bottom and your back, you can opt for new seating. Your current seats may have loose springs now that tend to hurt whoever sits on it. You can try to patch it up with whatever object as much as you can but it's only a matter of time before you start feeling the sharp, protruding springs again.
Replacing your car's upholstery doesn't come cheap and replacement will depend on your chosen material and the number of upholstery to replace. You can also go for repairs instead but unless you find someone who's really good at fixing vehicle upholstery, durability can't be assured.


Hanna Sanchez
Author
Recent posts