It's called the Taft and it's a cute little SUV-esque Kei car.
Remember the Suzuki Hustler? Apparently, it's doing quite well in the Japanese market, further expanding Suzuki's foothold in its home country. That was in 2019.
Now in 2020, Suzuki also introduced the S-Presso to the Philippine market, and like the Hustler, it's a small city going vehicle with a lot of SUV-like elements to it like its high ride height, high ground clearance, and most especially its tough-looking exterior design.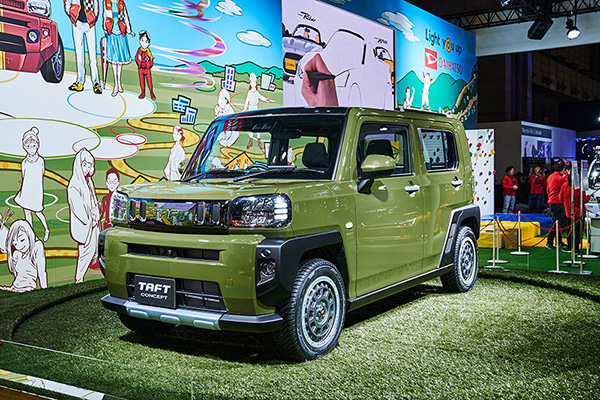 It reminds us of a famous, also boxy Toyota; the Bb
With the release of the Hustler in Japan, and the Suzuki S-Presso here in the Philippines, it looks like Suzuki is on a roll in the past few months, so to meet this challenge, Daihatsu Motor Co., a subsidiary of Toyota Motor Corporation introduced the Taft: an SUV-like Kei car that looks every bit as tough looking as the Suzuki S-Presso as well as the Hustler.
Its name even stands for Tough Almighty Fan Tool, which is actually representative of the perceived application of the said model – a robust daily driver that can also be used effectively as a mobility tool. Also, it's "tool" part might be referencing the vehicle's tool box-like exterior design.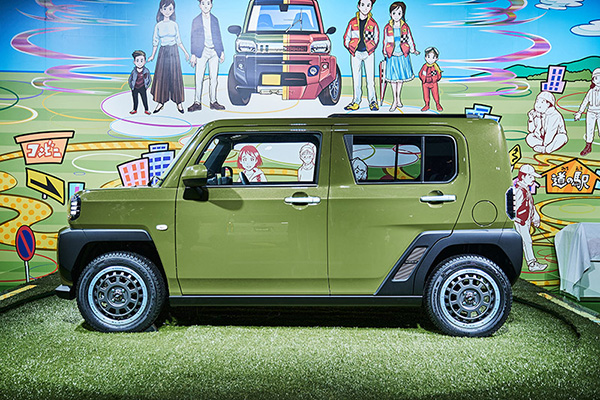 Check out those fancy looking wheels
Currently, however, the Taft is only available for order in Japan. But you know what, Toyota should consider rebadging the Daihatsu Taft in order to rival the S-presso, which we all know is currently a very sought after model here in the country.
So how exactly can the Daihatsu Taft rival the S-Presso?
For starters, the Taft is around the same size range of the S-Presso, it can fit the same amount of passengers and it even has the same tough SUV-esque aesthetic that the Suzuki city car is going for. Remember also that the S-Presso is after all basically a Kei car save for its 1.0-liter engine. That being said, if Toyota/Daihatsu introduced the Taft here to the Philippines, we're guessing that the Taft will be given a 1.0-liter engine that could match the one aboard it's Suzuki rival. This is because unlike the S-Presso, the Taft is an actual Kei-car with a 660 cc engine. There is however a turbocharged version.
>>> Related: 2020 Suzuki S-Presso Review | Philkotse Philippines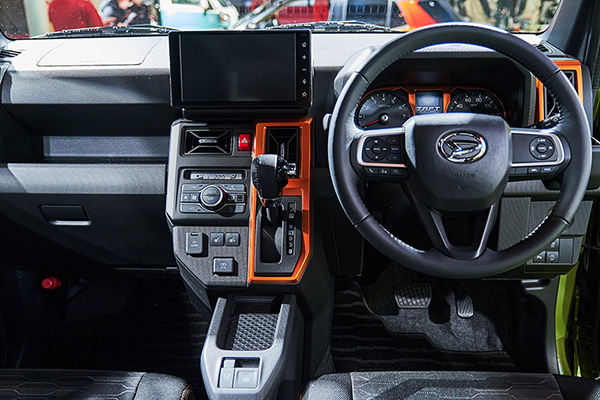 It definitely has a more angular looking interior than the S-Presso
Another advantage of the Taft over the S-Presso is it's the continuously variable transmission. This is because the Philippine-spec S-Presso is only available with a five-speed manual transmission, and yes, many are asking whether an automatic version is going to be available locally.
Lastly, the Taft, despite its size, is a very well equipped vehicle in terms of safety. It has a 360-degree parking camera, an electronic parking brake, a collision-avoidance system, a pedestrian detection system, and it even has a "grip support control" system which helps it maintain traction on slippery surfaces. Also, this particular bit, combined with the Taft's 190 mm ground clearance, as well as its massive departure angle of 58 degrees can potentially make it capable of dealing with light off-roading.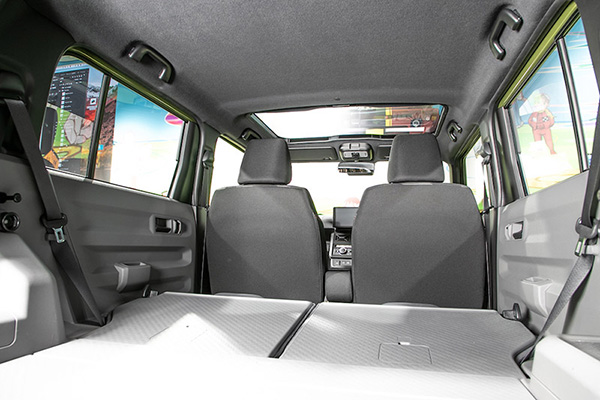 That's a lot of space for a car this small.
Overall, the Daihatsu Taft is a very attractive vehicle and this is evident from the 18,000 orders per month since it was introduced in June 2020. So again, Toyota would do well to introduce a rebadged version to rival the Suzuki S-Presso locally as it does have a lot of elements to it which can make it a bestseller like its Suzuki Rival.
For more automotive news, stay posted here on Philkotse.com.


Cesar G.B. Miguel
Author