Suzuki unveils the Suzuki Hustler. It looks like the Jimny, but its definitely different.
1. Suzuki Hustler Concept debuts at the 2019 Tokyo Motor Show
The 2020 Suzuki Jimny is currently on a roll in the Philippines and in other markets where it was released. and it comes as no surprise that Suzuki, instead of resting on its laurels, is already planning to capitalize on this development.
So, at this year's Tokyo Motor Show, Suzuki debuted the new Hustler Concept, which might strike most of you as a smaller Jimny variant. We sort of agree, but is it, though?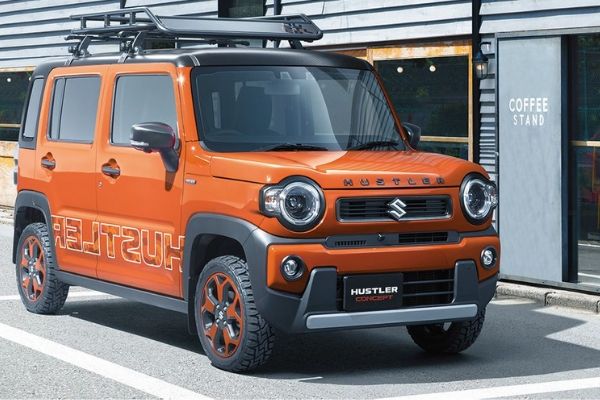 It may look like the Jimny, but the Hustler belongs to a different vehicle class altogether.
>>> Check out: What will Suzuki bring to the 2019 Tokyo Motor Show?
2. The Suzuki Hustler Concept: Exterior design
The Hustler shares the Jimny's boxy aesthetic, albeit with smaller exterior dimensions. This is because Suzuki based the Hustler on a kei car platform, designed to be small and light, on account of 660cc displacement engines.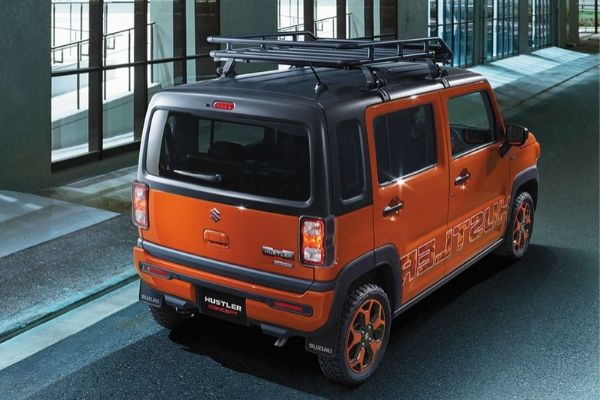 One prominent exterior feature of the Hustler is a really beefy looking roof-rack
What was carried over to the Hustler concept from the Suzuki Jimny though, is its robust off-road appearance. Again, size comes into play; being a kei car, the Hustler simply isn't built for off-roading. Sure, it might be able to handle the occasional dirt road, but don't expect it to cut through mud or hop over rocks.
3. The Suzuki Hustler Concept: Interior
While it may have to shelve any off-road ambitions, the Hustler has interior elements that highly suggest it can still take on its share of the outdoors. There's the easy-to-clean plastic flooring and the vinyl-covered rear seatbacks, comprising a wash-and-wear interior that's perfect for storing muddy shoes, wet surfboard, soggy SCUBA rig or anything else you wouldn't otherwise load on a pristine cabin.
The dashboard looks really ergonomic for a kei car, and it's pretty high-tech too. It appears to utilize a fully-digital gauge cluster, and the one displayed at the 2019 Tokyo Motor Show features a nice black interior accompanied by orange accents on the doors, instrument panel, and infotainment system.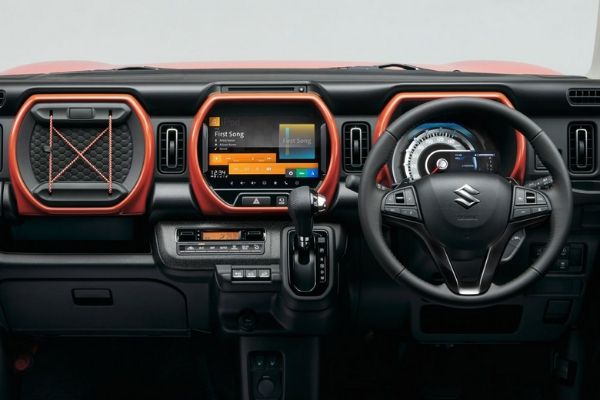 Black and orange make for a striking combination on the Hustler's dashboard.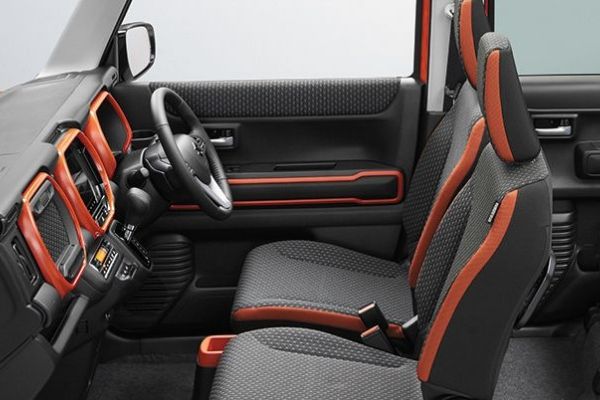 The seats also feature the eye-catching orange trim.
>>> Curious about Suzuki cars? Click here to read all Suzuki reviews.
4. The Suzuki Hustler Concept: Engine
Like most kei cars, the Hustler has a standard 660cc engine under its hood; no details on the output, though. The Hustler, despite being a concept vehicle, already looks like a production model, so we can expect it to be released in the Japanese domestic market soon. There are speculations that the production version will be equipped with all-wheel drive.
>>> Meanwhile, widen your car choice in our Suzuki for sale in the Philippines.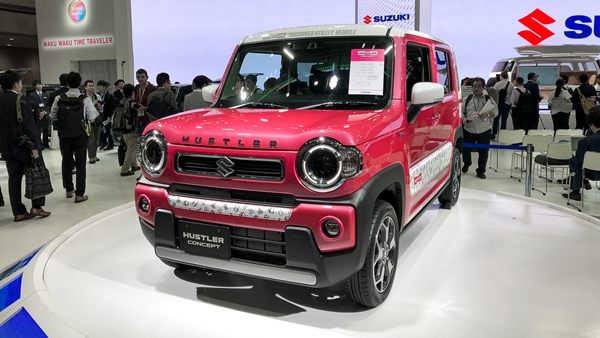 The Hustler despite being a concept vehicle, already looks like a production model [Source: Forma Car]
As far as the Philippines is concerned, we hope Suzuki would consider releasing their newer kei models here in the future. There's still a market here for these kinds of cars after all, with the enduring popularity of the Suzuki Super Carry kei truck and the Suzuki Carry kei van here in the country. Until that day comes, anyone looking for a kei car fix will have to make do with surplus or reconditioned units being sold here. 
For more updates of the 2019 Tokyo Motor Show and other automotive news, keep reading on Philkotse.com!


Cesar G.B. Miguel
Author