At the upcoming 2019 Tokyo Motor Show, Suzuki will be presenting two new concept cars. Here's a preview.
Suzuki will be introducing two exciting new concept vehicles in this year's Tokyo Motor Show under the theme "Waku Waku Switch for Everyone: Excitement for you, excitement for everyone."
Now for us, this comes as a pleasant surprise and when we look at these vehicles, we can't help but be impressed by Suzuki's out of the box design decisions.
Because who would've thought that this company would be putting out designs with a retro-modern theme. Even their motorcycle lineup is dominated by edgy, hyper-modern models. And to some degree, their vehicle models currently available here in the country today are sensibly designed like the 2019 Suzuki Celerio and the 2019 Suzuki APV.
1. The Suzuki Waku Spo: The Ultra-compact plug-in hybrid
Upon taking you a glance at this first vehicle, you will definitely see the retro-inspired theme. Specifically, the Waku Spo might be an outright call back to the old 1960 Suzuki Fronte.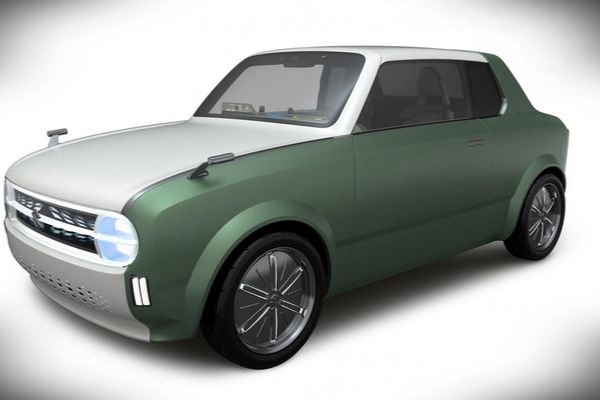 Ladies and gents, here's the Suzuki Waku Spo concept. Cute name, cute car
This new concept vehicle is called the Waku Spo and it's pretty obvious what Suzuki's going for. That's a vehicle that has personality, hence the really heavily retro-modern theme, and of course, it's designed for mobility. Not just any kind of mobility mind you but a compact, eco-friendly kind of mobility that can carry your family comfortably in the city. It is, after all, a plug-in hybrid.
Now the concept vehicle's shell itself is no slouch as it is designed to enable a user to swap out parts to make it more in-tune with what you want. In other words, it's a shape-shifting car.
>>> Check out a list of all Suzuki models with the most beneficial price.
2. The Suzuki Hanare: A lounge on wheels
The second concept vehicle to be displayed at the Tokyo Motor Show is called the Hanare which in Japanese means "detached cottage." Appropriately, the exterior of the vehicle reminds us of those cozy country log cottages we see in postcards. Boxy and clad in earthy colors. At least on these pictures.
>>> Let's update the latest changes in Suzuki Philippines price.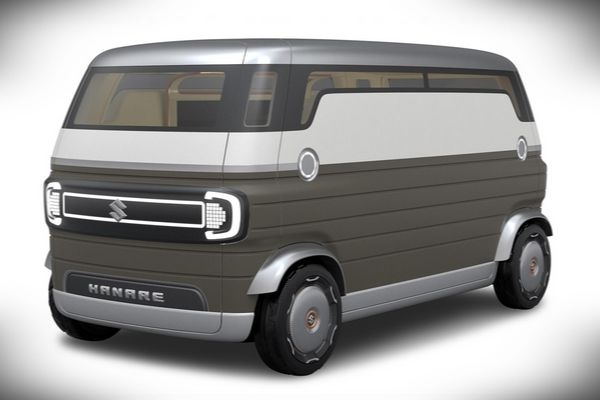 Here's the fashionably retro-modern but larger Suzuki Hanare concept. It can drive itself and is a literal lounge on wheels
As Suzuki themselves have said, the Hanare has loads of space thanks to its wheels being pushed to the corners of the vehicle.
It also has autonomous driving, which of course, further supports what Suzuki intends the Hanare to be; a vehicle that can present a new way for owners to enjoy their vehicles. And yes, it reminds us very much of the Volkswagen Bus, only...cuter.
For more automotive news, please keep reading here on Philkotse.com!

Know more about Suzuki

Suzuki Philippines Inc. (SPH) offers 11 new models with a price that starts at ₱499,000 and goes up to ₱1,175,000. It includes 10 passenger cars and one commercial vehicle which is the Suzuki Carry. In the hatchback category, Suzuki Philippines offers the Suzuki S-Presso, Suzuki Swift, and Suzuki Celerio. As for sedans, the Japanese automaker has the Suzuki Dzire. SPH has two MPV offerings, namely the Suzuki Ertiga and Suzuki APV. And the crossover/SUV lineup of the small car manufacturer consists of two models. There's the Suzuki XL7, and Suzuki Jimny.
In addition to the monthly Suzuki car price list, Philkotse.com always ensures that it is the address that provides all the best promotions from all dealers in the Philippines along with prepaid and paid programs, and the lowest monthly contribution that car buyers cannot ignore.
Looking for your dream Suzuki cars? Interested to know the Suzuki Cars Philippines price list for 2023? Browse through hundreds of quality vehicles here in Philkotse.com. Also, stay updated with the latest news, car reviews, and everything you need to know about your favorite car brands.

Cesar G.B. Miguel
Author