Suzuki offering the fabulous DAMD styling pack. PartsPro is offering two particular styling kits. Keep reading for more details.
In case you're fortunate enough to catch any of the Suzuki Jimny 2019's limited that's accessible for the local Philippine market, some of you might also want to supplement some kick into its style.
You're in luck because PartsPro has got everything you need. The rundown of the mods that they're offering is truly wide, however, what really got our attention is that they're offering the fabulous DAMD styling pack, as well.
As listed on the company's official FB page known as "PartsPro". They are currently offering two particular styling kits. Their first one changes the small Suzuki SUV to a scaled-down Defender (or Little D), on the other hand, the other one transforms into a smaller-than-normal G-Class (or Little G).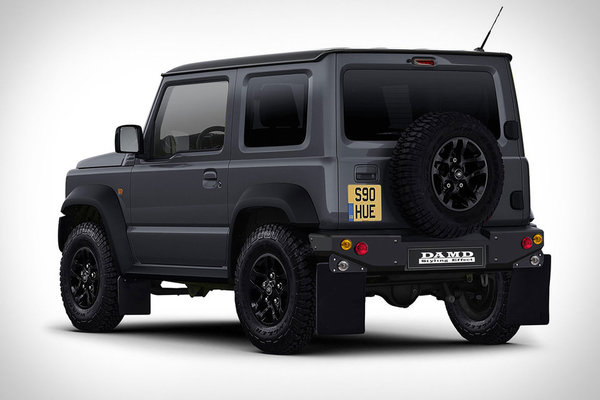 Very few units of the 2019 Suzuki Jimny is accessible for the local Philippine market
Presently, for those who're thinking about the amount attached to these kits, the DAMD (or Little D) pack costs Php 205,400 whereas the DAMD (or Little G) unit will cost you Php 227,500. You might find all these as "overpriced", but you won't have to worry 
You can also get your own OE sports edition grille for only Php 30,000.00 or maybe even its sidestep that costs Php 33,500.
For more details, go ahead and check their full rundown of accessories that they're offering underneath. If you want to go ahead and order a fresh kit for yourself, you can head directly to PartsPro's site or consider hitting their "message" button on their respective Facebook page.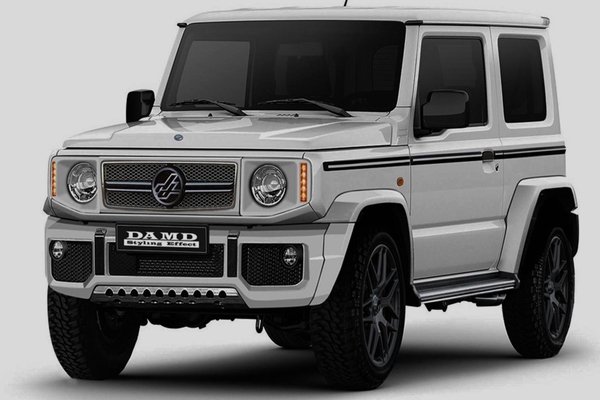 The small Suzuki SUV scaled-down Defender (Little D)
>>> Check out the latest changes in Suzuki Jimny Philippines price. 
Listed below are PartsPro's Accessories for the Suzuki Jimny 2019:
| PartsPro's Accessories | Price |
| --- | --- |
| Greddy X-Cross Exhaust System | P68,000 |
|  Hippo Techmat 3D Matting | P6,000 |
|  Work T- Grabic II Wheel | P65,000 |
|  Jaos Excel JX3 Wheel | P68,000 |
|  Rallyarmor Universal Mudflap | P4,500 |
|  Rays A-Lap Wheel | P92,000 |
|  Aftermarket Grill | P6,250 |
|  OE Grille | P30,000 |
|  Little D Kit | P205,400 |
|  Side Step Protect | P33,500 |
|  Little G Kit | P227,500 |
|  Ladder | P11,500 |
|  Front Overrider Cover | P32,500 |
|  Roof Rack | P25,000 |
|  5-pc Under Plate Protect | P29,500 |
|  Nakamichi Underseat NBF-609A | P6,900 |
|  Growl Headunit | P34,000 |
|  Nakamichi Speaker NSE-1017 | P1,000 |
|  DTE Chip Tuning – Pedalbox | P19,000 |
|  Nakamichi DSP NDS-460 | P13,950 |
|  Greddy Airinx Drop-In Filter | P2,2550 |
Looking for more updates in car news, reviews and more, Philkotse.com is where you need to visit!
Know more about Suzuki Jimny 2021

The Jimny is one of Japanese small-car specialist Suzuki Motor Corporation's most sought-after models. The mini SUV proved so popular that customers placed pre-orders even before its launch in 2018. The Jimny brought out different emotions from its Filipino fans, ranging from nostalgia to obsession as this fourth-generation model brings rugged good looks and superb off-road performance in a small package. Completely redesigned from the ground up, the Jimny still lingers in the hearts of Filipino car buyers.

Hanna Sanchez
Author