The i3s offers more power, larger boost to electric vehicle range.
It seems like automakers worldwide are one fire to ram up the race in the elective vehicle (EV) market. Mini electric concept, for instance, is ready to make its presence at Frankfurt. Every automaker has its own method for taking its green car offensive. BMW isn't an exception. The German car maker has updated its i3 green car.
Here is our chance to get close and personal with this updated EV vehicle. The i3 has a little bit of change. The interesting news is that this urban runabout's refresh is more than skin deep.
>>> BMW M8 looks sharper in renderings. Read our article for more information.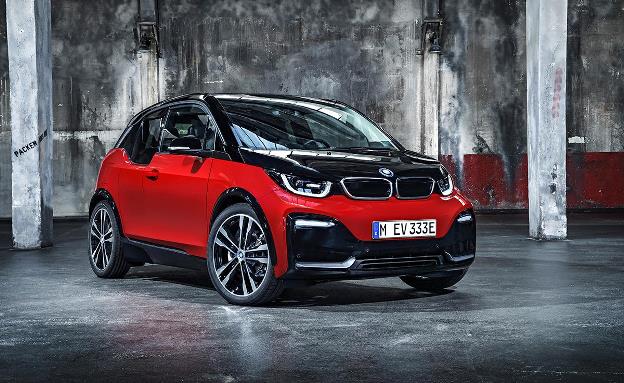 2018 BMW i3 close to 290km of range
Sure, the red EV you can see in the photo above is the updated i3s (yes, little s). The car maker stated that it was providing a more powerful variant in the 2018 i3. This electric urban warrior is equipped with the same high-voltage battery as the standard i3. However, the i3s will achieve more power. So while the regular i3 cranks out 170 PS and 249 Nm of torque, the i3s churns out 184 PS and 270Nm.
This means there's a new high performance model here, with the 0-97 km/h time dropping from 7.2 seconds to 6.8 seconds, and the top speed rising from 150 km/h to 290 km/h. This makes the i3s a truly pumped-up hot hatchback for sale, a fast one – though, only just, these days.
>>> Let's have a peek at the BMW M5 which is limited to just 400 units worldwide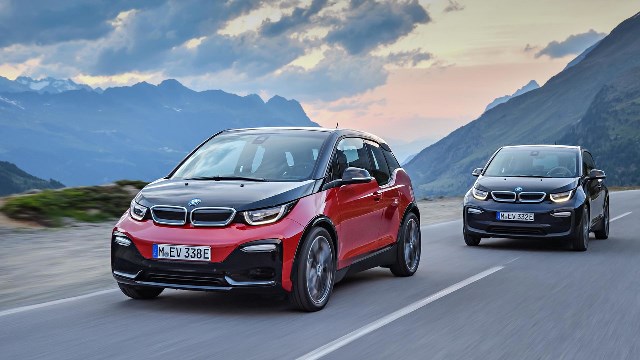 The i3s will achieve more power
The new runabout also comes with the new sports suspension with a 10mm ride height drop, the 20-inch lightweight aluminum alloy wheels and a gloss black roof.  
Like the regular i3, you can own the i3s as a green car or as a range extender (with a real 290km). It's the one to have if the latest electric urban warrior will be your only vehicle put in your garage, and you infrequently need to go on a long road trip. 
>>> View more: A new BMW X3 coming despite of being at the end of its production life
BMW i3s new EV sports version & i3 Facelift 2018 Exterior/Interior Preview