All-new BMW M5 has only 400 special copies worldwide.
It is clear that with every new BMW 5 Series that makes its launch in the Philippines, the M5 is by far the most favored and expected version. Since its first global debut, the M5 has been becoming something of benchmark for performance-oriented vehicles.
Under the hood, the latest M5 comes with a substantially upgraded 4.4-liter TwinPower Turbo V8 that now delivers an output of 600 PS and 750 Nm of torque. The newly developed motor is itself noteworthy in that it features including improved fuel injector pump, indirect charge air cooling and new turbocharges.
>>> Before BMW lifts the wraps off its 2018 BMW M5, some images of this super sedan has been revealed by a South Korean Youtube channel. Click to find out.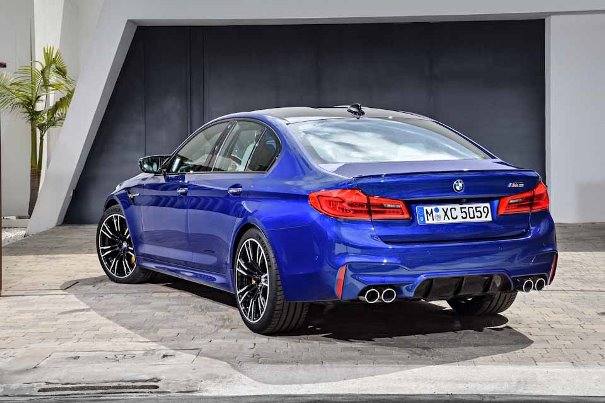 Only 400 limited 2018 BMW M5 available worldwide
All that engine roar is flowed through a distinctively tuned 8-speed M Steptronic transmission with Drivelogic. BMW states that the newest M5 can develop a whopping speed of 0-100km/h per hour within 3.4 seconds. Moreover, it can blast from a standstill in 11.1 seconds and reach 200km/h, which is respectable. Worth mentioning is that you can even hit an impressive 305 km/h top speed.
One also can choose from the high-end drive system which is known as the M xDrive to style your vehicle the way you want it to be. The M5 is equipped with a smart toggle switch, so you are well able to tailor the DSC On, the DSC Off to either the M Dynamic Mode (MDM), or the DSC (Dynamic Stability Control) to 4WD Sport, 4WD, and 2WD.
>>> See related post: Sneak preview of rendered 2019 BMW X5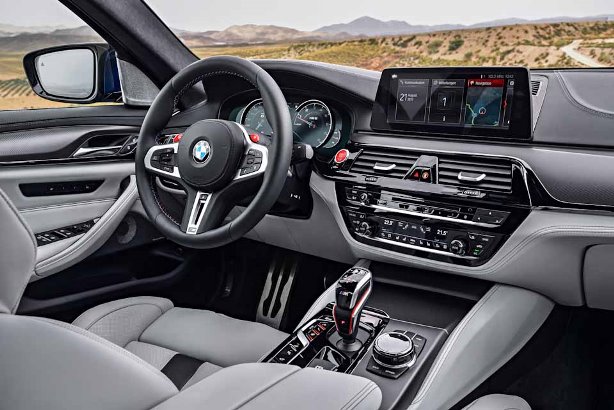 The latest M5 comes with a substantially upgraded 4.4-liter TwinPower Turbo V8
Of course, no M5 is finished without the sophisticated yet still unique appearance. The 2018 M5 comes with exclusive front and rear bumpers.
The 2018 M5 will have only 400 limited units worldwide. 
>>> Along with the M5, the M3 is also an anticipated BMW's high-performance sedan. Click here to learn more about the most BMW M3 ever.
See also:
2018 BMW M5 First Look - FASTEST M5 EVER!!
>>> View more: A new BMW X3 coming despite of being at the end of its production life