BMW 850i xDrive 2019 comes with the specific features that make it different from 8 - Serie!
Car enthusiasts are always looking forward to the newest quality vehicles as soon as news is released about their update. This is the reason why almost all the car manufacturers in the world are fighting for people's attention and more importantly their money.
Some via not to present their vehicles as the most stylish, luxurious or premium vehicles, but as the most cost-effective choice of ride that will suit the preferences of the majority of the people. This is definitely the market that major car manufacturers are aiming for these days; quality vehicles for working-class people which is the bigger percentage of the world's population. However, not all cars manufactured for this purpose are built the same way.
The BMW 8-Series Coupe was released earlier sometime in 2018 but who would have known that a convertible would be born from almost a similar set-up. Introducing the new BMW M850i xDrive 2019 that has got BMW fans wondering just how much farther the manufacturers and designers will go to keep surprising them.
As one of the leading manufacturers of vehicles that can deliver both luxury and power, it's definitely no surprise why they keep being classy and creative to live up to the name in which reputation they already built. It may seem like a total recreation of the 8-Series Coupe but the M850i definitely has the specific features that make it different enough to call it its own. If you're curious to death like we were during its launch, then read on to find out more about what this newest addition to the BMW collection has to offer.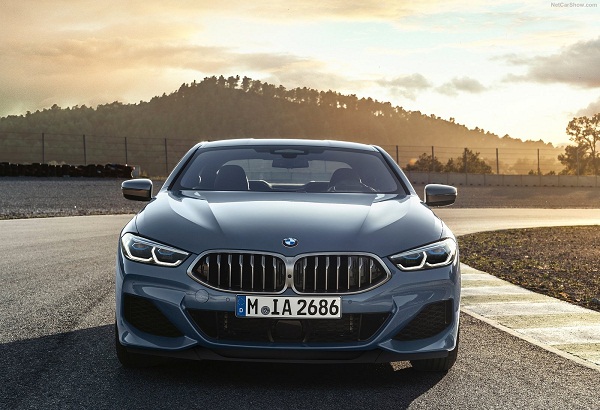 BMW M850i definitely has the specific features that make it different enough to call it its own.
1. BMW M850i 2019 Exterior 
From the chassis to the paint, everything about the new BMW M850i xDrive screams "I don't just drive a convertible – I drive a BMW". This all-new BMW equips with a standard double-wishbone that makes up the axle on the front part while the rear is made with a five-link axle. In addition, BMW also decided to give their latest release more muscle than it looks so they equipped it with a particular type of aluminum alloy that's stronger than the ones they used to make their cars with.
The dampers that change compression are electronically controlled to maximize adaptation to driving preference. The body orientation of the M850i xDrive is wide and low like most of the contemporary cars released today.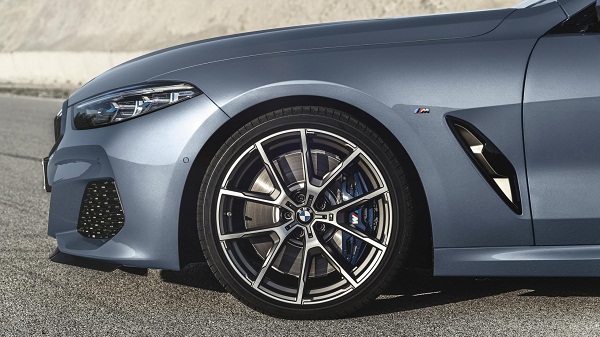 The body orientation of the M850i xDrive is wide and low like most of the contemporary cars released today.
Other highlighted features of BMW M850i x Drive 2019 that will take your breath away: 
Oversized grilles in the front of the convertible resemble two massive kidney beans.
The door looks like they're punched in as it flares out smoothly into the rear of this BMW convertible.
The convertible stow cover also asked a lot of time from the designers as they 
As with regards to the name, the BMW team made an impressive collaboration of ideas and setting them to work in the production as they made the "bubble" effect possible. They made the stow cover resemble bubbles even when it's folded down.
This design lets the top fold down in a span of 15 seconds even if the air is blowing and your BMW Mxx xDrive is driving at 30mph.
The rear also looks intimidating with its horizontally-designed LED lights that are slim but no less than appealing to the eye.
The bottom rear also accommodates two exhaust pipes that are perfectly hugged by the well-engineered body.
>>> Read more: BMW 8-Series looks stunning in convertible shape
2. BMW M850i 2019 Interior 
Now let's talk about what this car hides inside its cabin. There's not much of a difference between the M850i and the coupe that came before it but if you haven't been doing your research, here are a few ideas.
There is a screen that measures 10.25 inches installed in the center of the dashboard. This features BMW's iDrive system in its seventh generation.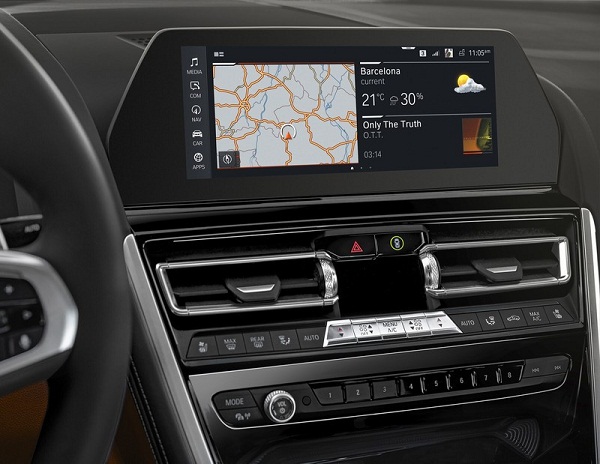 A screen that measures 10.25 inches installed in the center of the dashboard.
There is also another screen that measures 12.3 inches installed behind the steering wheel. It's a bit wider than the one of the dashboard but these have different purposes.
The grand turn-dial that controls the infotainment system is set up right next to the gear selector for easier access.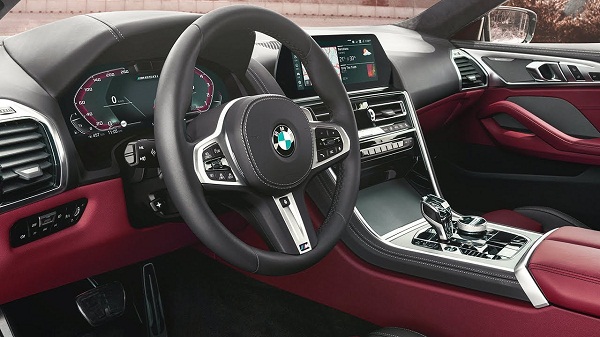 The interior of BMW M850i xDrive
3. BMW M850i 2019 Safety Features 
Even though we said that this resembles the BMW 8-Series Coupe in more ways than one, this convertible actually has its own special features to show. First is the car's sensor function to recognize instances where it might roll over. If that happens, the car's safety feature will automatically be triggered and two bars of aluminum will spring from behind the seat's headrests.
This, in combination with the A-pillar windshield, is designed to help keep the car's occupants safe. This mechanism was tested and proven to withstand heavy impact. This safety feature has actually been in testing for quite some time since almost all sports car manufacturers have always been dreaming of a safety design that can be applied to open top cars.
2019 BMW M850i xDrive // First Drive 
4. BMW M850i 2019 Engine 
To fully realize the capabilities of this low-road rock star, we need to first introduce you to the features that make up its power, torque, and acceleration. All these can be found under the hood and this juicy info is something that we're not afraid to spill. Take a look at its mechanical features below and see if it's close to your preferences.
The M850i xDrive carries a 4.4-liter TwinPower V8 engine that's also turbocharged. If you think that's snazzy, we bet you'd also like to know that the very same type debuted in BMW 8-Series Coupe; so best bet is that no other manufacturers have this kind of tuning yet.
The engine is engaged with two twin-scroll turbos. It has a cooling ability hidden away neatly into the V-part of the engine block.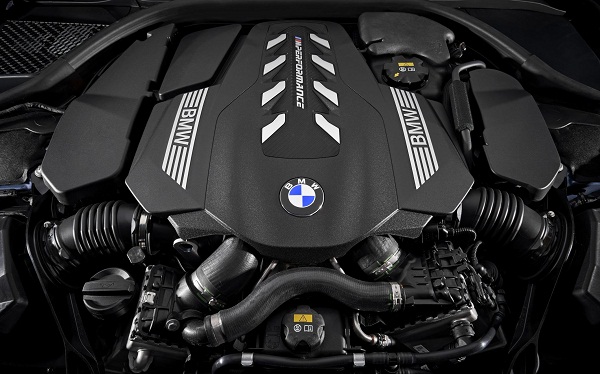 The M850i xDrive carries a 4.4-liter TwinPower V8 engine that's also turbocharged.
Under the hood, there is also a variable valve control as well as variable camshaft timing.
The guys at BMW state that their latest V8 can produce a horsepower of 523 with an rpm of 5,500-6,000.
According to their record, it can also release a measured torque of 553 pound-feet with an rpm of 1,800-4,600.
The pistons are also coated with Grafal for that extra protection and a touch of BMW quality.

Know more about BMW

As of 2023, BMW Philippines offers a total of 12 models, of which the most affordable is the 1-Series entry-level premium hatchback. Its sole variant in the market is priced at Php 2,690,000.
Other BMW car models available locally includes the 2 Series subcompact executive sedan, 3 Series compact executive sedan, the 5 Series and 6 Series midsize executive sedan, the 7 Series fullsize luxury sedan, the X1 subcompact luxury crossover, X3 and X4 compact luxury crossover, X5 midsize luxury crossover, the X7 fullsize luxury crossover, and the Z4 coupe sports car.
Apart from the BMW price list for 2023 that we update on the regular, Philkotse.com also lists the latest and hottest car promos ranging from low monthly amortizations, low downpayments, and cash discounts.

Hanna Sanchez
Author
Recent posts