BMW has brought to PIMS 2018 some impressive new cars including the Series 6 Gran Turismo, X4, M5 and M2.
Leading the Teutonic assault is BMW, with an elegant display composed of its latest models on offer. It reflects the positive outlook held by BMW Philippine distributor SMC Asia Car Distribution Corporation, as echoed by its president Spencer Yu. 
"The future offers a number of opportunities for the automotive industry, and more so in the luxury segment. We see that the coming years will demand highly automated, connected and electric vehicles for our discerning drivers. We're all ready to deliver all these, but we will also aim to make the future very personal, clean, and more efficient. However, we always will remember the BMW core of making sure that our drivers have fun."
Prominent among BMW's bold new offerings is the first-ever BMW Series 6 Gran Turismo. "This GT is a modern alternative vehicle concept, which means unique exterior looks, combined with an extremely luxurious interior," said Yu.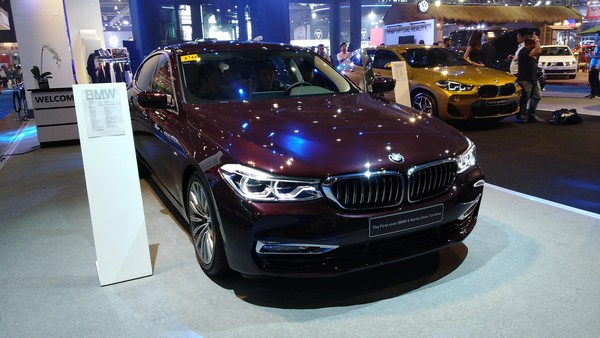 Prominent among BMW's bold new offerings is the first-ever Series 6 Gran Turismo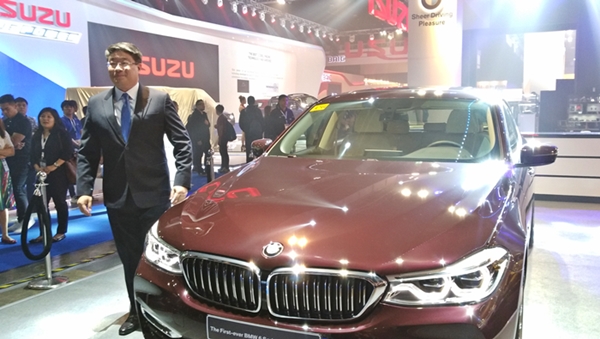 He next introduces the second generation BMW X4, on the heels of the previous model's reputation. "Launched a few years ago in PIMS 2014, the BMW X4 has become a rousing success. And now in PIMS 2018, we offer you the second generation," Yu announced. "It has the design characteristics of a BMW X model, and the qualities of a coupe."
For those who refuse to go with the flow, he offers the ideal machine that will help you forge your own way. "The BMW X2 is the cool rebel in the X range, which is specifically designed and built for those who dare."
Combining luxury, practicality and performance on tap for your daily drive is the new BMW M5. "The BMW M5, launched just a few months ago...is the epitome of the sports sedan." He speaks more slowly for emphasis. "600 horsepower...twin turbo V8 engine, all-wheel drive, five seats, a huge trunk, with room for luggage. What else can you ask for?" What indeed?
Looking for the same capabilities in a slightly smaller package? "One look (at the BMW M2) and you know the car is all about fun," Yu said. "This particular M2 has been fitted with M performance parts, to show you how far you can go to make any BMW your own."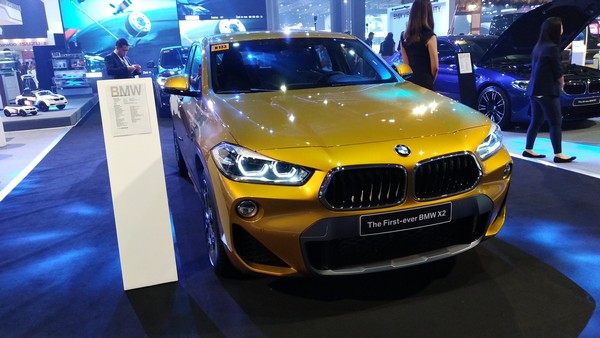 The BMW X2 was also displayed at the car event
One look (at the BMW M2) and you know the car is all about fun
Of course, no BMW exhibit can be complete without matching accessories for the most important part of the car: the driver. The BMW Lifestyle area offers a range of products that help you proclaim your love for all things with the blue-and-white roundel, from shirts, jackets, timepieces and key fobs, to golf bags and luggage, as well as miniature BMW cars and bikes on display. There are even BMW kiddie cars for your little ones.  
Yu reiterated what the brand has in store for both existing and potential customers. "Our range of cars already features pioneering technologies that are born from a unique history of innovation, and I promise you this will continue to evolve. We hope that these models...will fuel your excitement for the future of BMW mobility."
Don't forget that you can check on the latest pricing updates from BMW Philippines on Philkotse.com.
Aside from BMW, many other well-known car marques like Toyota, Mazda, Honda, Nissan, Suzuki also took part in the PIMS 2018. Get to know what these brands brought to this car event in our 2018 Philippine International Motor Show section.
Below are some more photos taken at BMW's booth: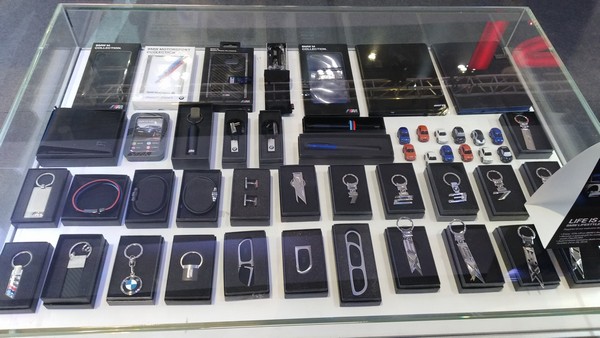 BMW key chains and key fobs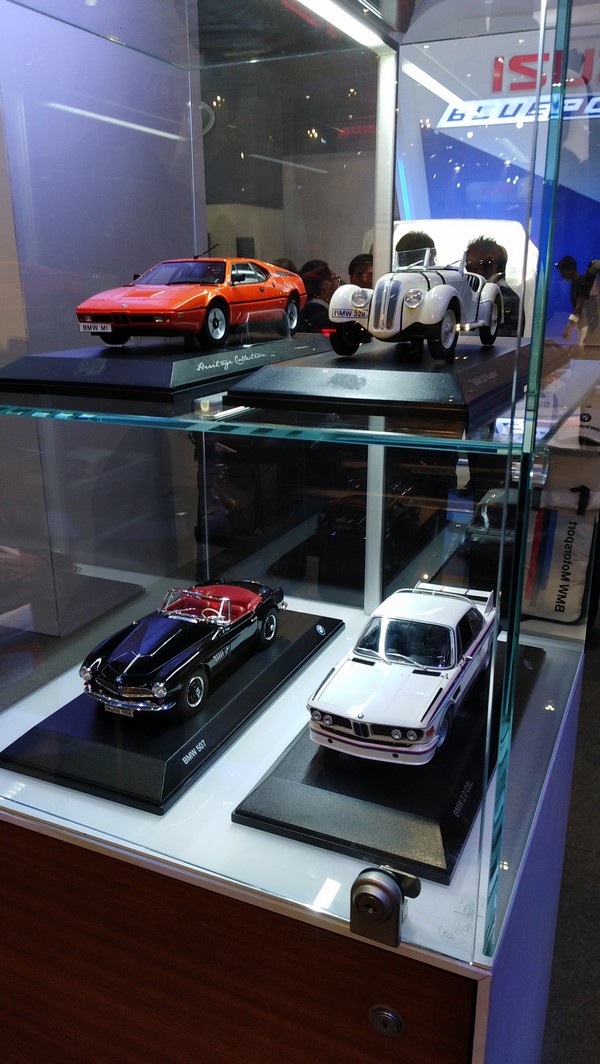 BMW static models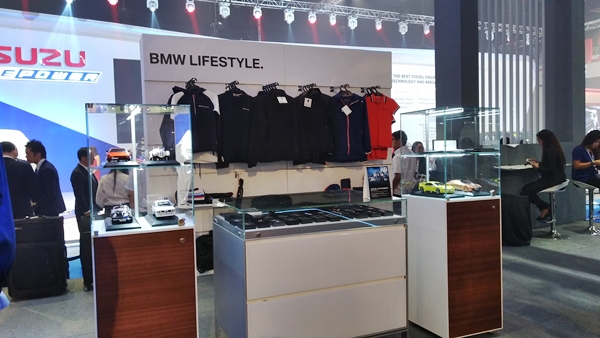 Now you can look as good as your ultimate driving machine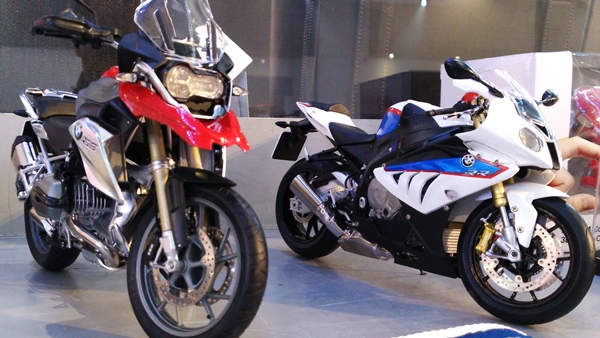 Miniature BMW bikes on display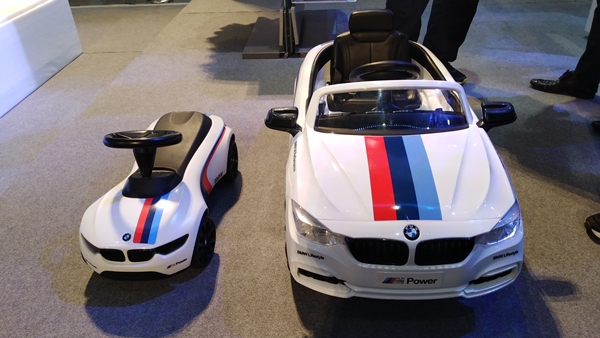 Ready to take future BMW drivers for a spin


Joseph Paolo Estabillo
Author