What auto trends to expect in 2019 that should excite car buff and aficionados alike? Let's explore!
Looking back, 2018 was a good year for the auto industry and there were many surprises! But, most of all the auto trends that are expected to dominate the market in 2019 will be something to look forward to. For car buyers, there will be a lot of sweet stuff that will be offered in sub-compact to premium autos. It's simple; quite befuddling to imagine how car makers will pack their options to get new and old buyers alike.
Expect the dominant brands to turn the screws and be better than other options. War is coming to the car showrooms and it has already begun. Although only the beginning; it won't be fun and games to get the green-backs of car buyers.
In the past year, there were major bump ups for best-selling cars and they even featured an extra increase in size. Another of the best changes this year; is that sub-compacts have been improved significantly in added safety features like electronic stability control (ESC) or vehicle stability control (VSC).
2019 has gone for more than 2 months and but it will be predictable with more than enough to keep auto buffs hankering for more! Cars did get better last year; but it means more reasons for car makers to offer better autos this coming year.
Auto trends to expect in 2019 will be major changes that will determine how well, autos of different car makers will sell. To start things off; there are some of them. Keep in mind; that cars offered will not be the same in all regions but the basic models may differ!
>>> Also check out the upcoming cars in the Philippines: 
1. Safety features are crucial
How safe should an auto be? In a word; they should have the best safety features that money can buy! But, so far in the Philippines, there are models without SRS airbags and lacking anti-lock brakes (ABS), electronic brake distribution (EBD), brake assist (BA), Isofix mounts for car seats, and 3-pt-ELR seatbelts with Force limiter, Pretensioner.
Upcoming cars will have combo systems of Emergency Breaking System; that couple with adaptive cruise control for better pedestrian safety and automated collision prevention! Already most car makes have their version of this already, in their premium models which has jacked up their prices though.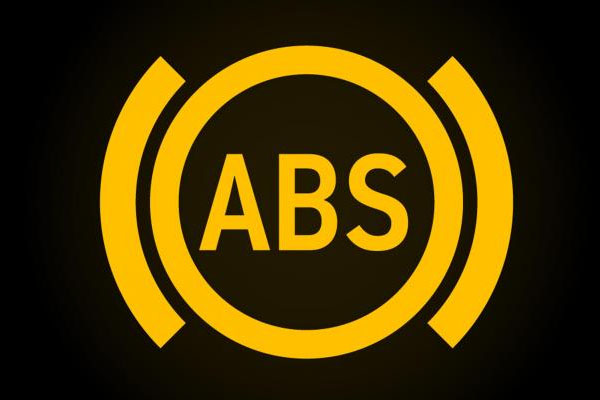 With ABS, the driver would still be in control even after stepping on the brakes in a sudden manner
One of the newest safety systems is a movement sensor that will send alerts to the owner's mobile. This is in response to children trapped inside cars that can be fatal tom them. SUVs made by Hyundai, Ford have them installed for extra child-friendliness.
It might be that ESC or VSC, and hill start assist (HAS) will become common in less than premium options to come this year. Plus, the inclusion of two or at least six airbags as standard equipment like the models from Toyota, Honda, Mazda which has broken ground with having a basic suite. Emphasis on better safety equipment will be the highlight of this coming year.
2. A popular of all-wheel drive cars
Welcome the crossover car format that takes advantage of a car's soft suspension, and the high clearance with the inclusion of all-wheel drive (AWD). These crossovers will have better suspension; that includes all multi-link and coil-spring with stabilizers as the improvement over standard transmissions types. As with the car-like drive and the ruggedness of SUVs that should be premium choices over cheaper options.
Sedans will be a bit less, but many car makers will experiment further and add more to the crossover car format as auto trends to expect in 2019. There will be a demand for options like minivans, MPVs, and cars that have more space to offer. Limitations of the sedan format are gaping and more emphasis on better mobility, with extra multi-use is driving changes fast!
3. Hybrid and electric car get more sales
Traditional combustion engine-cars will be challenged by hybrid and electric cars as shown by the influx of the Prius and the Lexus hybrid this year. The need for zero emissions even in the Philippines is felt now! Introduction of electric jeeps and trikes mean cars are behind soon too.
Another surprise to enter may be the hybrid or electric crossover, and the compact arena is getting lots of action too. As hybrid and electric cars get more sales; car makers may bring them here to match the competition. But; it is a sure thing that the crossover will soon be competing with MPVs and minivans as alternative options this year, whatever the size.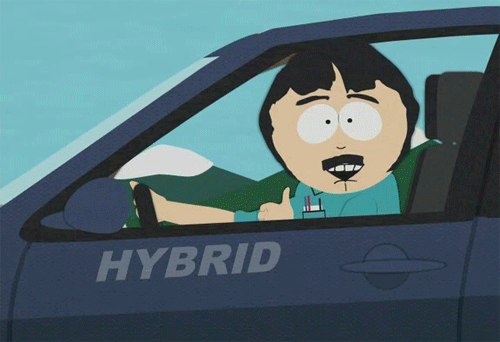 The need to cut carbon emissions have brought about the development of "hybrid vehicles"
>>> Related posts: 
4. Continuously variable transmission (CVT) is preferred 
More cars will sport the continuously variable transmission (CVT) over standard manual or automatic transmission as alternatives. Most cars will have the multi-speed transmission installed over the standard five-speed manual or automatic especially for mid-sized to large options. As far as CVT is concerned; it will be installed for light-duty mid-sizes like crossovers, sedans but not on pickups or SUVs!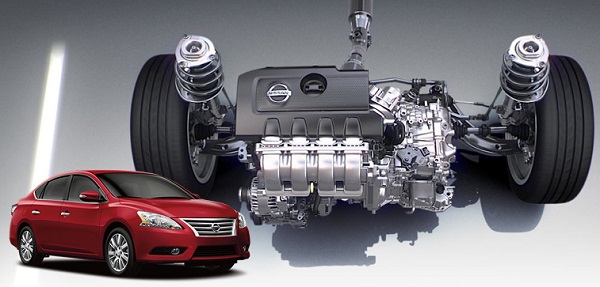 CTV transmission is  popularly installed for mid-sized vehicles
5. More improvements in luxury design
More improvements in luxury, design, and innovation in all classes will come this year. Everything doable will be tried and installed to see how, these features stand up! Just like the crossover formats that has proven to be successful. But, compact sedans to mid-sized sedans maybe one of those auto trends to expect in 2019, that will barely break even. Matter what happens there will be a trickle effect for more premium options into less expensive options.
>>> Read more: Top 10 most expensive cars in the Philippines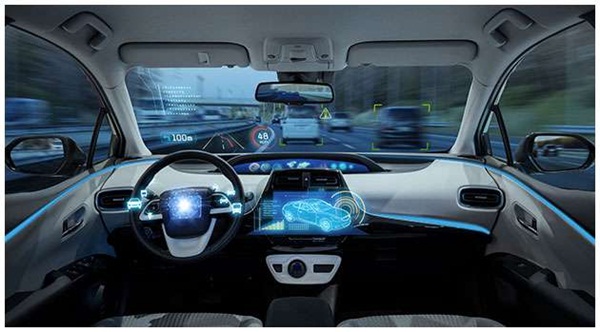 Premium cars with luxury design car catching buyers' eye
All the features and specifications that 2018 produced will be improved, especially those that were hits. Whatever trend is, it should be something to look forward too! Cars will get more advanced and sleeker but only with the best packages that will satisfy car buyers everywhere.


Norjan Ismail Abbas
Author