If you are finding a new car but can't decide between Manual or Automatic, read this article to find answers.
There are many difficult choices in life, but one of perhaps the toughest decisions that every beginner driver (or their parents) has to make is what you might have already googled to get to what you are reading now.
Manual or automatic?
Ever since the introduction of the automatic transmission by General Motors' Cadillac and Oldsmobile in the mass market back in the 1940s, it had always been one of the most proverbial debates that have flocked drivers both old and new, and many had taken their sides and picked their choice.
That choice depends on where you are.
The United States had picked their winner, and they like their cars without a stick shift. Who could resist the temptation of convenience, with a commercial like this?
Manual vs Automatic: Which is Best??
Now for all the car purists out there, this phenomenon is one of the many real bad nightmares that can come to reality. To hear that the manual is dead is just a statement that sends shivers down a conservative driver's spine. As a matter of fact, American manufacturers sell only around 3 percent of the cars in manual transmission.
Then again, that only depends on where you are at.
In Europe, around 80 percent of cars still have a stick shift. And in the Philippines, roughly 28 percent of passenger cars available are in the manual transmission, according to Top Gear. So for all the Filipino Papas worried for their sons and daughters future, your old school purist hearts can rest easy. We still have cars that have stick shifts - and you can pass on your driving skills with no worries.
But should you?
This article is in no way, shape or form going to make that decision for you, nor will prove whether driving manual is better than driving auto- or vice versa. But we do hope that this will help you make that choice. Here are some things to consider before choosing the transmission of choice.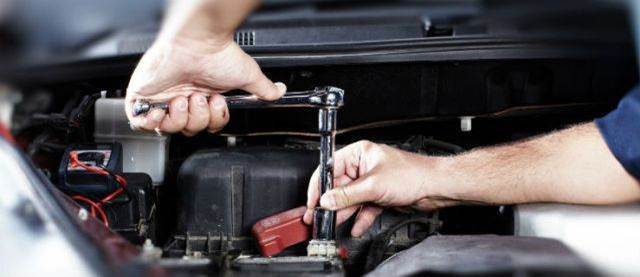 The simpler the better, but when buying cars, does this saying hold true?
1. Cost and maintenance
Vehicles with manual transmission are generally cheaper than automatic transmission.
A great example of that is the 2018 Toyota Wigo. Comparing the prices of its two variants, the Toyota Wigo 1.0 G MT is priced at around P581,000 while the same Toyota Wigo 1.0 G is priced at around P616,000.
For those who are interested in SUVs, the price gap becomes steeper; the Nissan Terra 2018 lineup supports this fact further. The Nissan Terra 2.5 4x2 EL MT's price point is around P1,500,000 while its manual counterpart is at P1,600,000. A difference of P100K is not something to be scoffed at.
This is not surprising at all, as a stick-shift vehicle is much simpler and easier to construct, compared to the complex 'matic transmission. And because the parts are simpler, they are easier to maintain and generally last longer than the complex technology that automatic transmission has. Most drivers prefer driving manual would often comment on how the parts are still generally cheaper, despite that they regularly need to repair the clutch of their stick-shift bearing cars. While this can potentially make a driver's wallet bleed dry, it still wins over the constant need to maintain the complexly engineered automatic car.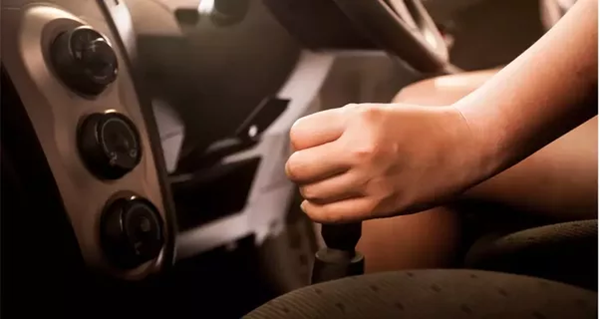 Fun or comfort? That depends on where you are at!
2. Ease of use
This one is a little tricky because driving a manual in the middle of Manila traffic can be extremely laborious and tiresome. Manila, like other urbanized mega-cities in the world, is tailored for the automatic driver because he does not need to think about shifting gears and step on the clutch.
This lets the (rather defensive) driver to really focus on driving and reduce the risk of getting into an accident because of distracted driving. It does not help the fact that driving a manual can be difficult - and in a city that cultivates a culture of convenience, manual just does not cut it.
However, the ease of learning and driving a 'matic is compromised by its lack of versatility. Our old-school drivers know this full-well; driving with a shift stick is the real deal. Letting a computer drive for you is almost sacrilegious for car purists because driving a manual takes actual skill - emphasized by the fact that you can drive an automatic if you can drive a manual, but you may not know how to drive a manual even if you drive an automatic.
Plus, the feeling of driving is just not the same without stepping on the clutch while shifting gears - at least according to drivers who tested driving with both transmissions. At the very least, it is not boring to drive in manual transmission on long drives- certainly beating out just pressing on the gas pedal for 7 hours in your next La Union trip.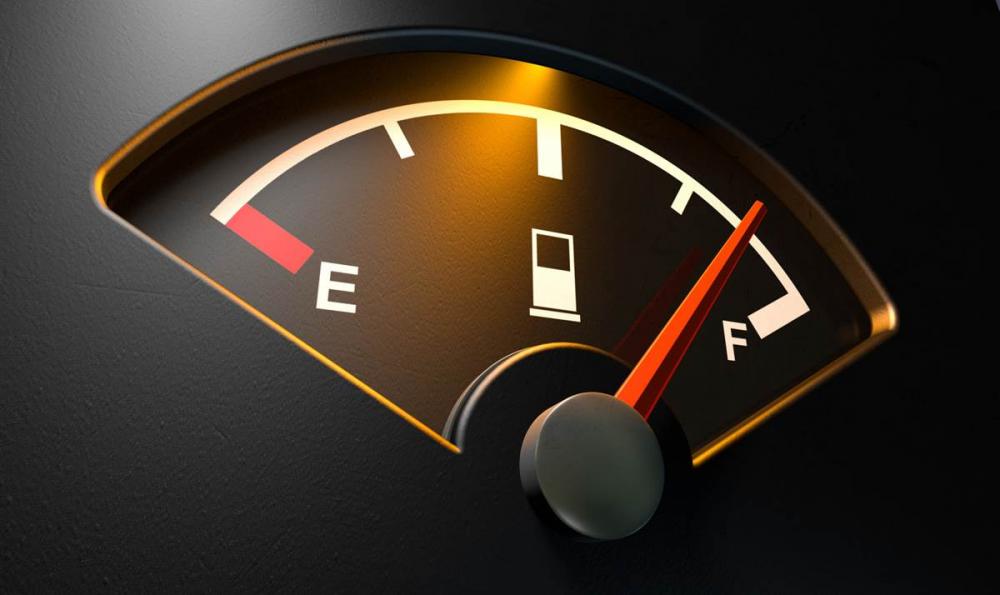 Matic loyalists often argue that AT offers better fuel economy with the exponential progress manufacturers making.
3. Fuel economy
It's easy to assume that the manual vehicle outperforms the automatic in this regard because manual cars in the past generally consumed less fuel for mileage compared to 'matic. But the car technology of automatic transmission is growing at an exponentially fast pace.
Looking at the 2014 Chevrolet Cruze Eco's fuel economy, there is a considerable difference between the two transmission types when it comes to fuel consumption, with the manual being more fuel-efficient. The 2018 model of the same car brand, however, had closed the gap between their automatic and manual transmission when it comes to fuel economy.
Another worth-mentioning point is with fuel economy tests. They rarely operate in the same way we use our cars. So even in paper, the actual fuel consumption is way off the real numbers because of the variable factors that a driver experiences on the road. Manual cars generally have 10 percent more fuel burned than its average fuel consumption. So in reality, there is little to no difference between the automatic and the manual car in terms of fuel efficiency.
>>> If you concern about fuel efficiency: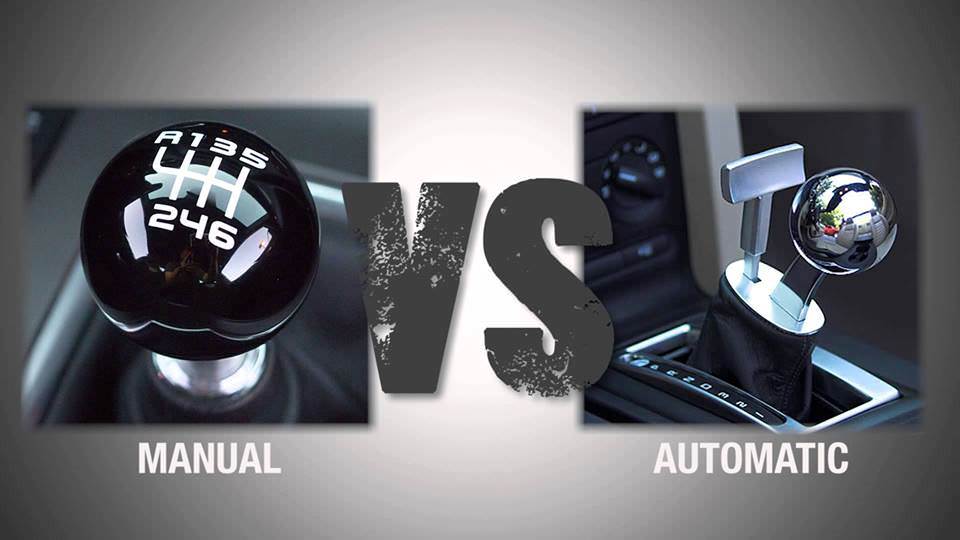 In the end, the debate still lives on. 
One of the most important things to really define at the end of the debate is how you want to use your cars. Ask yourself: Do I want to own a car for fun or for convenience? Choosing the former would mean that you don't mind the extra challenge and fulfillment brought by the mighty stick shift while choosing the latter will mean that automatic is for you.
For your information, Philkotse.com offers great deals on both types of cars anyway, so whether you like your wheels with a stick shift or not, we got you covered!
>>> Check out:


Vincci Ross Villanueva
Author
Recent posts