Compilation of cars in the Philippines that are suitable for first time drivers this 2020
Everyone has their first time even with driving. Can you remember the time when your father let you drive your family car when you were a teen and dreamt of driving your own when you finish college? Congratulations if you do because not everyone has that experience.
For newbies who would like get the feel of excitement of getting a car, Philkotse.com will try to give you, within our capabilities, a glimpse of cars that would best suit your lifestyle. Here are 3 cars for new drivers this 2020.
1. Suzuki Swift 
Our first entry on our list is a Japanese automaker that is known to be a manufacturer of small and eye-candy cars - Suzuki Motor Company's Swift. Apart from this car being attractive to the eyes with its European design, its economical price point is a sure winner to the pocket of new Pinoy drivers.
The fourth generation of our Asian car manufacturer has a more aggressive looks with its sleeker and curvier feel than its bulbous predecessor. Giving the compact hatchback a sultry fascia are the subtle bulges on the hood with a new shape on its headlamp. A black embellishment that lies right under the grille connects the fog lamps to each other. LED daytime running lights give a great emphasis to the headlights, adding a great look especially at night.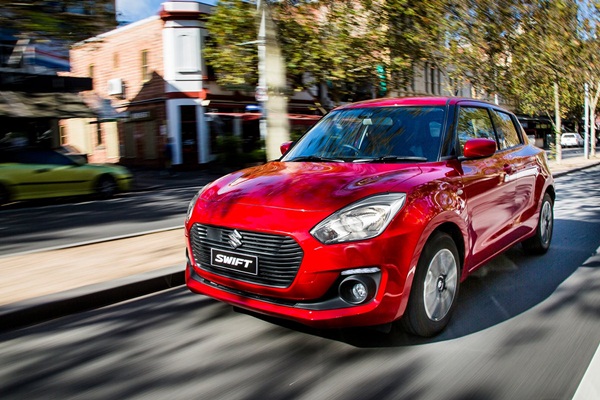 Suzuki Swift is a European design hatchback at a non-European price point
This all-new Suzuki Swift hatchback has grown bigger compared to its predecessor; 40 mm wider, 20 mm longer wheelbase, and 15 mm taller. The increase in its width and wheelbase length provide more room for its passengers. You can definitely notice it when you rode Swift's predecessor. Although the difference is not gigantic, it adds more than enough comfort to its average Pinoy passengers. Try testing the comfort it gives on 4-hour drive to Calasiao, Pangasinan and taste the famous white gold "puto" of the province and go back to the metro before the day ends.
Under the hood lies an improved 1.2L gasoline engine that sports a new power of 82 hp and a torque of 114 Nm. Though there is a small difference in numbers with its predecessor, it is just the same in the actual driving. Sending instantaneous torque to its wheels is the new continuously variable transmission (CVT).
2. Hyundai Accent
Landing the second spot on our list is South Korea's automobile manufacturing company's - Hyundai Accent. The new and improved sedan is now here roaming the Philippine roads. And not just that, we are the first ASEAN country to officially get it.
This subcompact has dramatic curves all throughout its body like its big brother Hyundai Elantra. The Y-shaped signature grille is seen in its front fascia like that of Santa Fe and Kona that is partnered with aggressive headlights that are narrower than its predecessor. At its rear are wraparound tail lights with bumper. Giving this sedan a fastback-ish appeal is its roofline that flows well onto its trunk.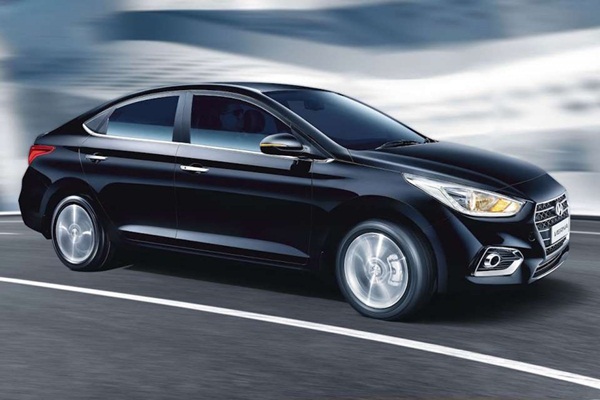 Hyundai Accent is a smaller brother of Hyundai Elantra
This mini-Elantra sedan actually sports more room compared to its predecessor with its 30 mm longer, 29 mm wider, and 30 mm longer wheelbase. Although its ground clearance is reduced by 10 mm, its height has remained the same. Test this sedan along with the stretch of Epifanio Delos Santos Avenue (EDSA) on an easy weekend to take your mom on a fancy dinner in Greenhills and experience the ease you'll get driving it.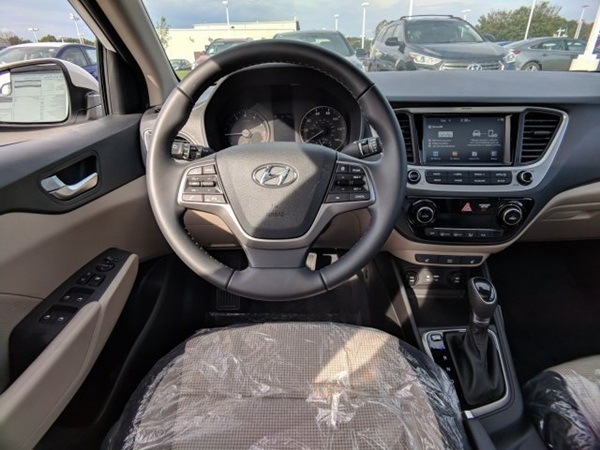 Extra room in Hyundai Accent interior with its 30 mm longer, 29 mm wider, and 30 mm longer wheelbase
Under its hood is a choice of 1.4L gasoline engine that produces a power of 99 hp and a torque of 132 Nm that is available in M/T and A/T, and a 1.6L CRDi that produces a power of 128 PS and a torque of 260 Nm. Accent can be with or without airbags for lower trims for both M/T and A/T. Transmission options come with either a 5-speed M/T or a 6-speed A/T, and 6-speed for both M/T and A/T.
3. Kia Soul
Completing our list is the another South Korea's car manufacturing company - Kia Motor Corporation's Soul.
The redesigned subcompact crossover has lighting signatures, new sculpted lines, and restyled front and rear fascias that give the South Korean car a breath of fresh air. It now has a more distinctive C-pillars and a larger grille with a two-tone blueprint. The wraparound LED lights with 3D boomerang design replaced the previous telephone-like tail lights and matched the signature vertical rear window. Found near the top of the bumper are slim LED headlights while daytime running lights and fog lights are found separated at the bottom.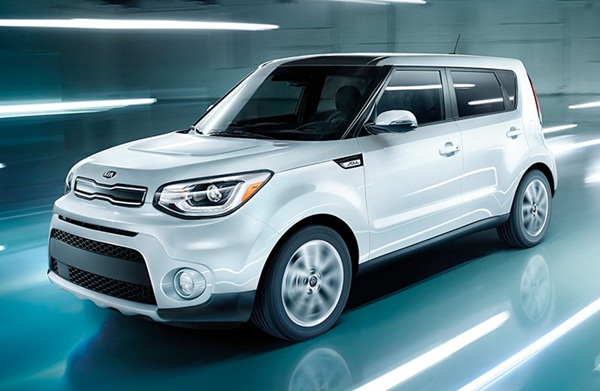 The South Korean car manufacturer gives us a breath of fresh air with its redesigned subcompact crossover Kia Soul
The redesigned subcompact is 55 mm longer and its wheelbase also increased with 30 mm compared to its predecessor that resulted in an additional room for its passengers and cargo. You can take your family and friends to an easy drive to Tagaytay via Aguinaldo Highway and take a sip of their fresh milk from their farms and bring some dairy products back to the Metro by sunset.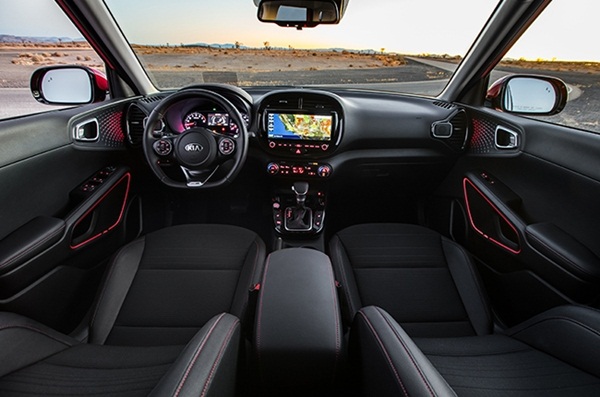 A roomier interior that is brought about the 55 mm longer in length and 30 mm increased wheelbase of Kia Soul
Giving power to the Soul are choices of 2.0L naturally aspired gasoline engine producing power of 147 hp and a torque of 179 Nm, and a 1.6L turbocharged gasoline engine like older Kia Soul models that produces a power of 201 hp and a torque of 265 Nm. Engines are paired to an option of Kia's intelligent variable transmission (IVT), a 6-speed manual transmission (M/T), or a 7-speed dual clutch automatic transmission (A/T).
There you have three cars for new drivers that will roam the Philippine roads this 2020. They could be good for Pinoy new drivers because they are small in their categories but could actually give you something extra depending on what you need. Philkotse will try to keep you updated with the latest cars that will be visible in town.
>>> Read more: Top 9 upcoming cars 2019 in the Philippines: Which are they?


Michael Morales
Author