Parking your car in the Philippines can be easier with these 5 small tips.
Any driver must have suffered from not being able to find a parking space for hours at least once in their life. You don't have to worry about it anymore because we have something that can actually help you get rid of this nightmare. Let's practice these following tips next time you park your car and you will see the difference.
It is a matter of fact that you can't completely avoid the stress of parking your car at any time and anywhere. For example, when a parking lot runs out of spaces, you will not be able to find any space to park your car despite all your efforts. Then what can our advice do for you? At least they can help you taking control of looking for space, saving your time and lessening the stress.
These car parking tips are very simple and easy to follow. You might never have any idea of them before but they will be very helpful when you need a space to park without wasting your time. Now we will start with the easiest first. Let's see how they change the way you find a parking space.
1. Make use of technology to park your car with ease
Everything now can become easier, faster and more accurate with technology and car parking is no exception
Don't forget the electronic parking in some malls
Most of the big malls now own an electronic parking system that allows you to detect whether you can find a space to park your car or not. It operates on the same general principle. The availability of parking space is informed by two basic colors: green and red. If you see the green sign, you can get a parking space. Otherwise, that parking lot is no longer available.
Download a mobile app
Technology now can help you easily make a reservation for many services. All you need to do is find a suitable mobile app and learn how to use it. If you have a smartphone, a parking app will be a must-have thing which can make a parking reservation for you within some seconds. Have you installed one of these following useful mobile apps?
DIBZ - This app allows you to choose a parking lot then you can contact DIBZ to book a parking space. What you need to do then is using GPS to drive to space you reserve through DIBZ.
Park Ninja - If you don't know anywhere to park your car, Park Ninja will give you some suggestions. It can show you parking lots near your position. To make a reservation, you can use Gcash or a credit card for payment, then an e-ticket will be sent to your smartphone.
Fetch - Another app that you must install is Fetch. All you need to do is to choose your position, Fetch will offer you five options to park your car.
How To Park (The Secret You Have To Know!)
2. Avoid the most favorite spots
The rows near the entrance always attract drivers the most. Trying to get one of the limited spaces that are preferred by majority is not so smart and makes it even harder. The space you pick can be available when you see it from distance. But when you are trying to get close to it, another car might already reach it first. Let's choose other rows far from the main way. This will help you save your time and is also good for your health thanks to walking in the parking lot.
3. The way out is not a bad choice!
There are always many vehicles coming to find parking space and leaving the parking lot all the day. This happens regularly at every mall. While the rows near the entrance are always hunted by many drivers, the rows near the exit are less attractive. It is easy to find a parking space at these rows. If you don't have much time, you will find a parking space near the exit very useful and time-saving.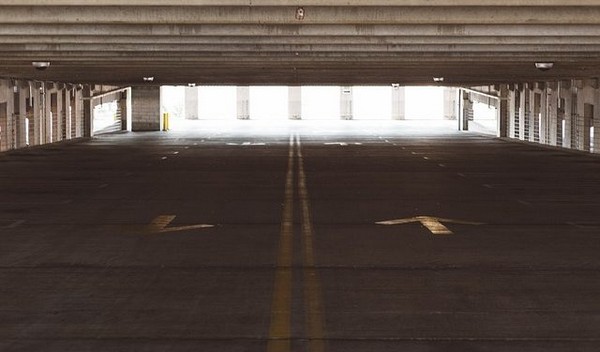 The way out is not a bad choice
>>> More tips to improve your car parking skill:
4. Let's stick in a row
Sometimes waiting is the best way to save your time. If there is no parking space available, you don't have any other options. Let's choose rows that are full of vehicles and wait until one of the parked cars leaves its position.
You can find a parking space faster if there are more and more cars in the rows you are "hovering". A customer spends 3 hours shopping on average. If 30 vehicles are parking, it will take you about 6 to 6.5 minutes to get a slot to park your car.
However, if you are trying to use this trick while there was already a car with the same strategy, it will double the amount of time you have to wait. Make sure that you are always the first one!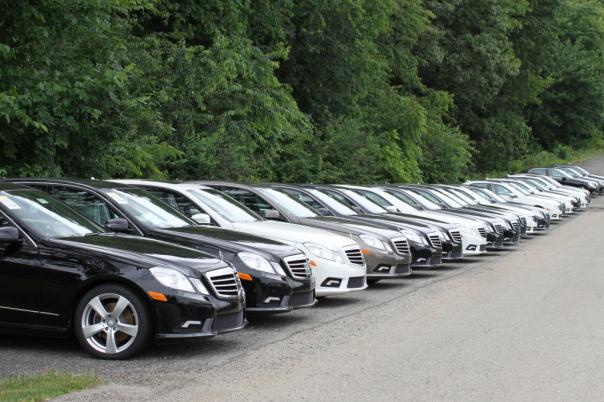 Let's choose rows that are full of vehicles and wait until one of the parked cars leaves its position
5​. Have you tried parking near shopping cart areas?
Parking lot is not always the perfect place to park your car. But have you ever thought about parking at shopping cart areas? If not, let's give it a try, especially when grocery is on your shopping list. Find the place that people dispose of their carts then park your car there. Instead of carrying heavy groceries along on a long way to the place you parked your car, you can easily load them into your vehicle. It not only helps you find a parking place faster but also saves your loading time and enjoy your shopping more!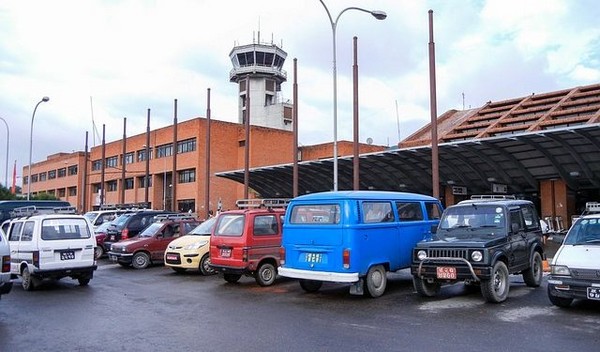 Have you tried to park in shopping cart areas yet?
If you find these driving tips useful, let's practise and share with your friends. These car parking tips are very simple and once you know them, you can utilize these immediately to make your parking experience become easier and more convenient.