We will discuss the things you need to know to successfully put up a car wash business in the Philippines.
Putting up your own business is one of the best ways to boost your income and grow your money. If you have already saved an amount and haven't decided what to establish, a car wash business is highly suggested because of the growing number of vehicle owners in the Philippines. It is more of balancing the demand and supply.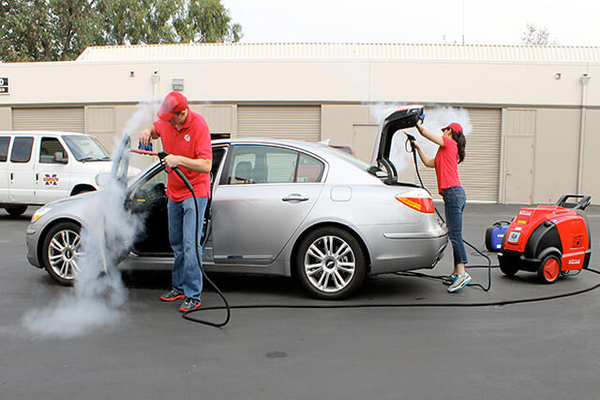 Put up a car wash business since the demand is growing day by day
What is better is that you don't have to worry about competition because, despite the fact that there are already a few numbers of car wash shops in the country, especially in cities, you won't run out of customers as the demand for a car still continuously grows. Now, what you really need to think about is how you would go about with the business.
With that said, we are here to provide you with the necessary information that you need to keep in mind so that you can put up your car washing business systematically, and without running out of a budget.
>>> Also read: 8 ways to earn extra with your car in the Philippines
1. Car wash business plan: What Are the Things That You Need to Prepare and Process?
In any country, a business cannot operate legally without the proper documents. This is the process that usually takes time and requires a lot of effort, especially for individuals who are not really used to processing documentary requirements. Nonetheless, learning something new is always fun, right?
Below are the documents that you need to acquire for your car wash business in the Philippines:
1.1. Department of Trade and Industry (DTI) or Securities and Exchange Commission
Apparently, your business will have a name and it needs to be registered with DTI if it is under one ownership or under sole proprietorship. If it multiple individuals will own it, you need to register it with SEC. The name registration gives you the right to that business name and would also be a tool on how the customers can verify your business' legality. Do take note though that the business name should be unique or is not being used by another company or person.
1.2. Barangay Clearance
A barangay clearance can be obtained from the barangay hall where the building of the establishment is located. In order to obtain this, you need your DTI or SEC registration, fire and electrical inspection certifications, valid IDs, and the lease of contract (if the place will be rented).
1.3. Mayor's or Business Permit
For this, you are required to present the DTI or SEC registration, barangay clearance, community tax certificate, valid IDs, and location map of the establishment.
1.4. Tax Registration Number (TIN)
Of course, you need to pay your taxes and issue receipts to your customers that is why you need to have your TIN. This will save you from being sued for tax evasion and your business from being closed. To get your TIN, you need to present the first three documentary requirements, location map, and valid IDs.
1.5. Others
The other documents that you need to process will be for your employees like DOLE, SSS, PhilHealth, and HDMF.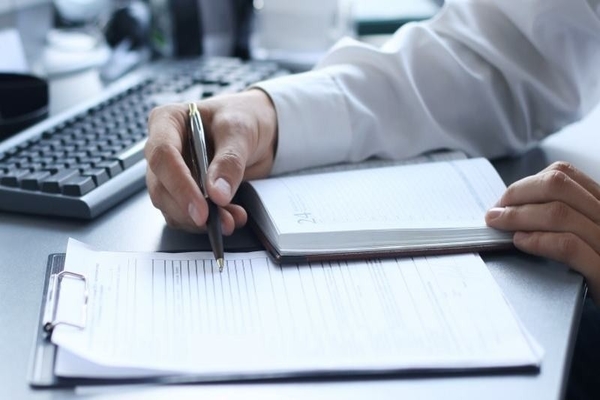 Complete your documentary checklist to legalize your business
2. What Car Wash Equipments Do You Need to Procure?
Putting up a car washing business does not only require you to have enough water supply and an ample space. You must have the essential car wash equipment and tools so that the process can be done quickly and thoroughly. For a start-up business, you can allot a total of at least 30,000 pesos for the following equipment:
2.1. Pressure Washer
As the name implies, pressure washers are specialized cleaning machines that release water at a very high pressure so that it can clean deep-seated dirt, molds, mildew, dust, and even chewing gum. You can even buy different kinds of pressure washer nozzles as they are interchangeable and can be used in different situations.
Pressure washers are available in different types based on their power source namely gas, electric, and battery. It is suggested that you get one that is either powered by electricity or battery since they are easier to operate. Also, choose a unit that is compact so that your employee can easily carry it around; you may also opt for those that are bigger which have wheels but take note that they would take larger space.
2.2. Pressure Tank
For your car wash business plan in the Philippines to succeed, you would need a lot of water as it is the main item that will keep it open. We know for a fact that the supply of water in the country is not that much, which is why you need to have a pressure tank that has a capacity of at least 340 liters. A pressure tank will help push water to your pipes with the help of pressure. The tank itself will also assure that you won't run out of water.
2.3. Water Drums
In relation to a pressure tank, you would also need to have at least three large drums wherein you can store water, just in case problems with the main source would happen, or the supply is not just sufficient enough.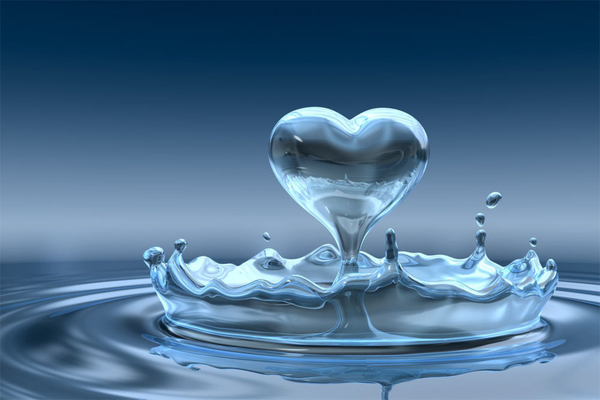 Remember: Keep the water flowing to keep the business growing!
2.4. Vacuum Cleaner with Blower
Definitely, car washing does not only involve the cleaning of the car's exterior but also the interior that is why you need to have a vacuum cleaner that has a power of at least 750W and a cord length of six meters. It should also have a blower since it will also help remove deep-seated dirt and dust inside the customer's vehicle. More or less, this would cost you around 4,000PhP.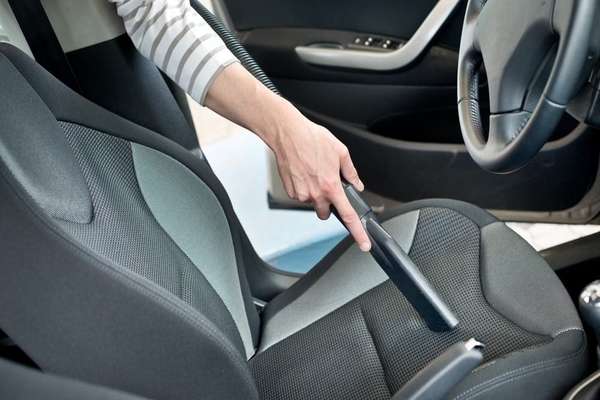 The interior needs to be cleaned as well, so buy a tool for it
2.5. Others
Some other items that will not cost you much would include water pails, dippers, rags, a ladder, a hose, and car sponges.
>>> Here are 10 easy tips if you prefer doing the car wash yourself
3. What Are the Expected Monthly Expenses?
Ultimately, all businesses will have monthly expenditures, and you need to be ready for it and be sure that your car wash price list Philippines would be reasonable enough for your clients but will also not deprive you of profits.
Here is a simple list of the items you would spend on monthly and the estimated amount per month:
Consumable supplies (car shampoo, tire black, polisher, wax): 25,000PhP
Wage and salaries: Depending on you but should not be below the minimum wage stipulated by DOLE
City Services (water and electricity): 4,000PhP
Rent: In case you would be renting the place
The total monthly expenses are really somewhat hard to predict because this would depend on your number of employees, your supplier, and the location of the business.
4. Is a Car Wash Business in the Philippines Profitable?
We would say that although the start-up capital is quite in the mid-range and legwork might be daunting, putting a car wash business in any place in the Philippines would work, as long as you would find a good location. This is because of the fact that more and more citizens are purchasing their cars as evident by Philkotse.com's earlier posts about car loans.


Charisse Kim
Author