If you're confused which car wash equipment in the Philippines is suitable and needed to clean your beloved vehicle, this article is right for you!
I. Car wash equipment Philippines: Why is it important?
Car, nowadays, is not just a means of transportation but is also considered as a companion, which expresses the personality of the drivers. A clean car is definitely the key to keep a driver's happiness.
Therefore, in process of caring for car hygiene, instead of bringing the car to the store, many vehicle owners prefer to wash their "friends" at home. But that said, not all car owners are familiar with car washing as they try to pick up anything within their reach as car wash supplies, leading to unexpected ugly scratches or stains.
If you are planning to engage in car cleaning, either DIY hand wash or professional car cleaning, keep in mind that the process comes with careful attention to details, and there are dos and don'ts of washing a car.
Since most of you might not be aware of those things, Philkotse.com has prepared a list of necessary car wash equipment for Pinoy drivers to keep your beloved vehicles glowing clean without affecting its quality!
Top 10 car washing tools
II. Top 7 Car wash equipment Philippines
1. Bucket with filter net
When doing car wash at home, prepare 2 buckets with a net filter to wash the dirt from the bottom. In it, 1 bucket contains clean water; the other mixes a specialized cleaning liquid with a certain amount of water. After each use of a cloth or sponge to wipe the surface of the car, soak it in a bucket of water, wash it thoroughly before immersing it in a bucket of cleaning solution to continue cleaning.
This method will remove sand particles on the towel or sponge to prevent the car from being scratched.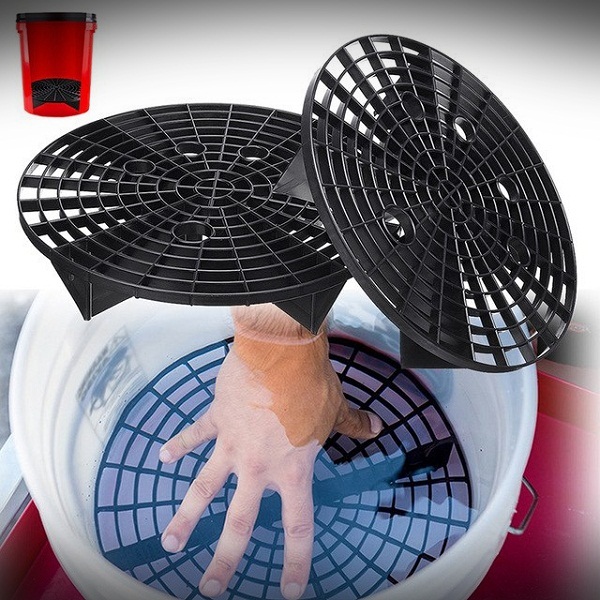 Using a bucket with filter net, you can remove sand particles on the towel or sponge
2. Soft cloth or sponge
Wipes are the items that directly affect the body surfaces. However, in fact, when washing car at home, many owners make use of old clothes or hard towels to clean cars. Those kinds of clothes easily cause scratches on the surface of car paint after washing. So, it is recommended to use a specialized towel made of soft, smooth fabric with high water absorption and no ruffling.
>>> More useful tips to do a proper car washing at home: 
3. High-pressure car wash machine
Usually, when having a DIY car wash at home, many people often use regular spray to polish the surface as well as other body parts such as wheel cavity, underbody... Unfortunately, it is such an inefficient way to remove all dirt and mud on the car due to the low pressure of regular water spray, while still consuming a larger amount of water.
If you don't have the habit of bringing your car the professional store, you should purchase a washer with high-pressure power spray for car wash. These machines allow users to adjust the injection pressure to suit every surface to be cleaned and can spray all corners in the car. Strong spraying force contributes to the removal of stains, saving you the effort to clean.
Why pressure washers don't damage paintwork!
Currently, there are many types of car wash machine available in the Philippines market. Among those, portable car washer and automatic car wash machine, in which the most popular option for the DIY car wash is a portable machine.
Karcher, a famous Germany provides many kinds of machine that are designed to help users to adjust the injection pressure to match the surface type by rotating the nozzle and observing the LED screen showing the pressure level. They are compact and equipped with two wheels to help move very conveniently.
This car wash machine price is range from Php 8,000 to Php 25,000 and easily purchased online from Lazada or Shoppee.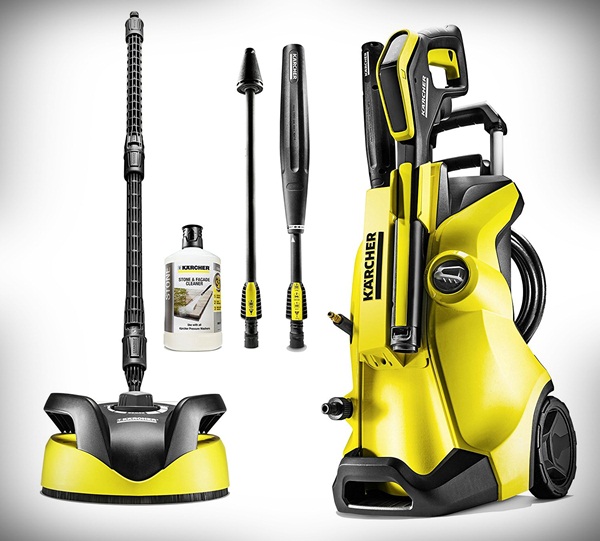 Karcher is a popular portable car washer brand in the Philippines
4. Specialized car wash soap solution
Before washing the car at home, the owners should consider the suitable specialized car wash shampoo, car wash soap or foam car wash for cars. Car experts have recommended choosing those one containing contaminant cleaning components that contribute to the removal of "stubborn" stains and not be harmful to the paint surface.
Do not use washing soap, dishwashing liquid or any cleaning chemicals from unknown origin to clean the stains on the car because these solutions contain a lot of detergents, high alkalinity so it will directly affect the paint protection layer, and reduce the paint color of the car over time when applying for car wash.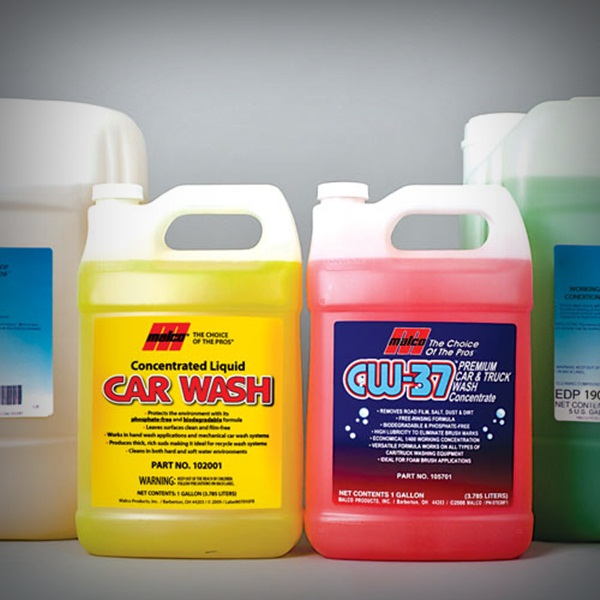 Chemicals from the unknown origin can damage your car paint
5. Vacuum cleaner (for waterless car wash)
Inside the cabin, due to the design of an automotive interior, it's better to do waterless car wash before cleaning. With normal tools such as brushes, wipes... it is difficult to remove all dust and sand from the floor, seats.
If you regularly wash your car at home, you should have a mini vacuum cleaner. Selecting the item with a compact and easy-to-move "suction head" will help car owners clean all the dirt in the seat slots or on the floor.
6. Glassdoor cleaning tools
After washing the body, it often takes a lot of effort and time to clean the rear and window glass surface on both sides of the body. In addition to the car wash supplies mentioned above, the car owners can equip glass door cleaning tools.
Currently, battery-powered automotive door-to-door cleaners like Karcher WV5 are designed to be quite compact, allowing users to easily use them to clean the glass. These machines are capable of absorbing water on the glass without leaving streaks of dirt.
7. Car wax and car polish
To make your "travel partner" shining and have a long lifespan, you should use car wax or car polish.
Considering the factors such as types, sizes and the speed of the vehicles will help you choose the appropriate car wax and best car polish.  
Many people have a habit of using spray wax or bleach wax. These two forms of car wax help vehicle owners to save time and effort, but are the least durable. Gel wax and paste wax come with better quality, but not easy to use and erase.
>>> Read more: 3 DIY tips to remove oxidation signs from your car paint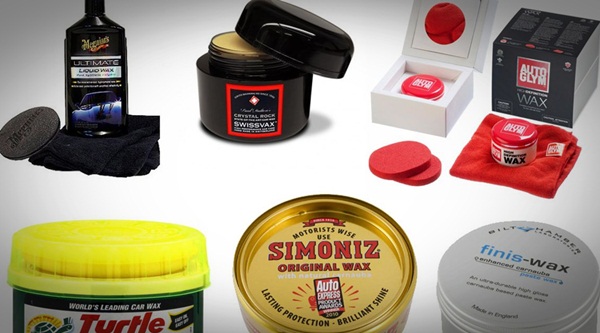 Vehicle owners should consider carefully to choose the suitable car wax
To sum up, it is undeniable that in addition to saving costs, DIY car wash also helps you feel secure because you can choose the best cleaning tools and processes for driving your box. Visit Philkotse.com for more helpful DIY car care tips!