Meet the ultimate Tesla killer: Porsche Taycan EV 2020 which is built to compete against the best EVs.
Concept cars are signs of good things to come, especially in the auto world. The Taycan was initially presented as a concept car that is developed to counter the Tesla Model S, it went by the previous name called "Project Mission E".
This bold initiative by Porsche to build a super electric car to be a top seller in the EV development race. With the Porsche Taycan Sports car EV coming in 2020 and the time in between should see changes in the layout of the Taycan and final performance specs.
The Tesla has introduced ahead of the Mission E because of slow and easy "R & D" that will see fruition in 2020. Till it's final and completed until its entry into the EV competition should prove interesting to see. What makes the Taycan different from other cars? Many new models are coming to outsell the Model 3.
2020 PORSCHE TAYCAN - 600HP Electric Porsche Mission E
Instead of competing in the same class of the Tesla lineup, Porsche chooses to go for electric supercars with beast-like specs. A decade ago this would be unheard of that an electric car with upgraded performance can compete with the V8s and V6's that powers conventional supercars. Will the Taycan be the one to surpass?
All conventionally powered engines will be retired and replaced in the future? Surely other car makers are quaking in their boots with the rapid R & D, with getting everything right done. Tons of spy shots and reports of activity regarding the sports EV Taycan is only increasing the interest of speculators and observers alike.
To help lessen the speculation, here is information on what is known about the "beast" Taycan. All these reports should be speculative, but there are some hints that should be factual by now.
1. Porsche Taycan EV 2020: High performance 
High performance is what the Taycan has to do good and surpass all expectations. Selectable driving modes to improve driving and make it more efficient whether slow or fast!
A lithium-ion car battery is optimized for hypermiling to save power when less is needed. Whether performance or economy driving is needed the selectable mode allows better range.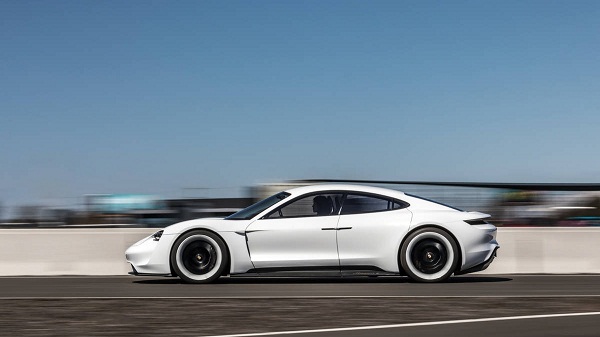 Porsche Taycan EV 2020 will peak at 155 mph
Sprinting any electric car will be raising an eyebrow with the Taycan making 0-60 miles per hour in 3.5 seconds is amazing. Keeping it up and it will reach a high speed of 125 miles an hour, less than 12-seconds will peak at 155 mph.
>>> Kindly refer to our car for sale list to find more different sport car models.
2. Porsche Taycan EV 2020: An Electric motor
The heart is an engine that propels an EV is the electric motor that replaces gas engines. No exhaust or carbon is produced when electric motors are used. For the Taycan which is equipped with dual electric motors that have 600 horsepower, or 300 horsepower for each motor equipped.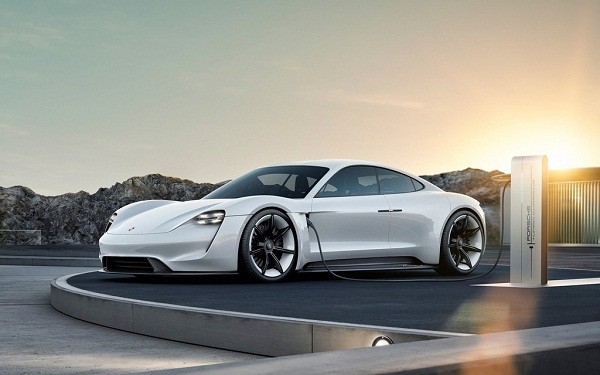 Porsche Taycan EV 2020 is equipped with dual electric motors that have 600 horsepower or 300 horsepower for each
Instead of relying on just disc and disc for braking that uses permanent synchronous motors to improve braking better. Solving the differential problems is achieved with a selectable city or freeway gearbox setting. Dual gearboxes that aren't installed in other EVs are used to maximize the electric drive train.
3. Porsche Taycan EV 2020: The range
A Taycan has the range to overwhelm it. Based on the figures of other EV with improved batteries that come with them. Porsche is targeting a range of 500-miles per fully charged battery. Based on the New European Driving Cycle (NEDC) that is 310 miles as the present range now.
Squeezing out another 200 miles will be a success for Porsche to base models on. Though some would work it out to a minimum of 250 miles, which is where the Tesla Model 3 lies. The NEDC is the measurement to match or better to make the Taycan in 2020 one with the farthest range.
>>> Find more Porsche models for sale at best price in the Philippines
4. Porsche Taycan EV 2020: Fast charging for a full top up
The charging duration of the Taycan will be one of the important points that need to be addressed. Getting the fastest charge possible with the less waiting time that is as good or better than Tesla which has fast charged as its selling point.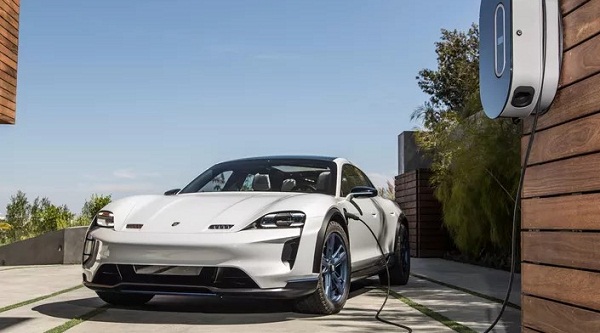 Porsche Taycan Sports car EV: Fast charging time
Achieving a nearly full and maximum charge to 80% that takes as long as a quarter of an hour or 15 minutes is preferable to a slower time. EVs will be limited by the charging networks and having an 800-volt EVSE station will be critical to its success!
Proving that a high-performance sports EV will exceed expectations and prove the value of the vehicle over cheaper EVs.
5. Porsche Taycan EV 2020: Inside and outside 
Expect all the classic design cues that will make it look next generation but distinctively Porsche. Recent reveals show a camo over it that still leads to more guesses. Design cues to be expected will be wide and low body lines, sleeker curves, and a mildly sloped roof when the car is revealed?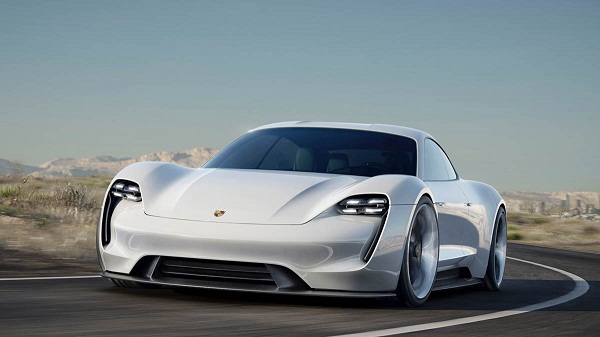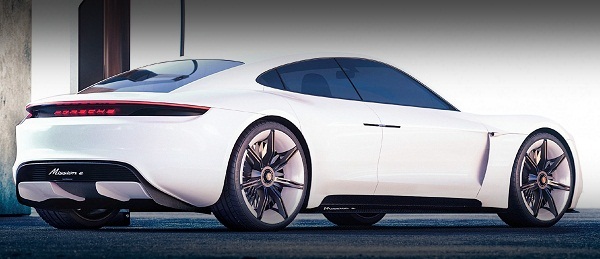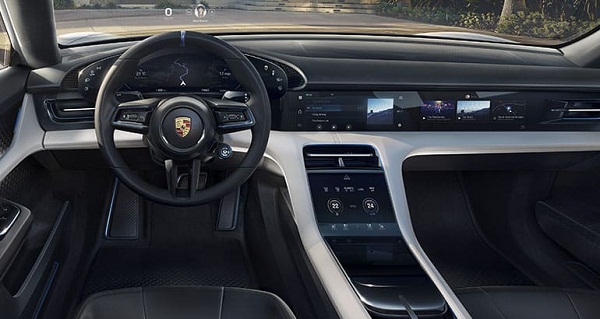 Other design points are the big and triangle headlights, with complementary angles and lines. Inside the Taycan, a futurist concept with emphasis on luxurious and elegant elements inside the cabin. Emphasis on sleek with a horizontally oriented interior, and soft lines with no hard points inside.
All the hardpoints would be the steering wheel and drive mode selector with digital screens spread out in the compartment. For everyone's comfort, there are form-fitting seats (side bolsters included) with an elegant three-spoke wheel.
6. Porsche Taycan EV 2020: Wrapping up!
Why is this a unique EV when compared to others, especially the current top sellers sold today? If the game plan of Porsche's rivals is clear, with their SUV and sedan version competing in the EV showrooms. The Porsche Taycan Sports car EV coming in 2020 and excites consumers by offering this sports EV.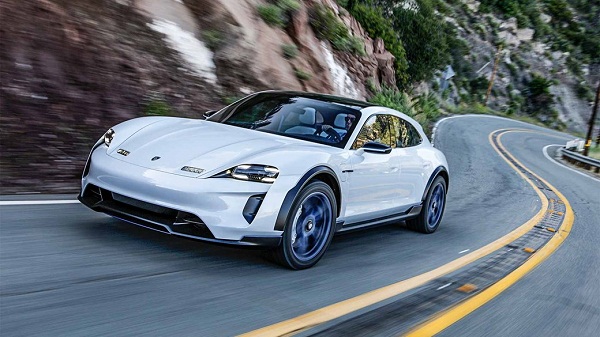 Porsche Taycan Sports car EV is expected to come in 2020
It may look a bit like the Panamera with updates and changes that should make it easily identifiable as a performance EV sports car. There's much to expect from the Taycan from a design and performance point of view. Achieving a 500-mile NEDC will be a boon, but crossing our fingers that the Mission E will be what its envisioned in final form in 2020.
>>> Click here for more updated automotive news


Norjan Ismail Abbas
Author