What is the meaning of SUV car? Read on to know about SUV definition, different types of SUVs, differences from MPVs and AUVs and much more.
Whenever someone blurts out "SUV", most of us have an image of this big, tough-looking vehicle that can fit more people than a sedan could. Tracing their roots to the four-wheel-drive wagons of the 1930s, these four-wheeled beasts were originally designed and engineered with more utilitarian purposes in mind.
The modern SUV as we know it today likely started with the 1984 Jeep Cherokee (XJ). With five doors and a massive cargo compartment, the Cherokee might as well be considered the very embodiment of what an SUV looked like.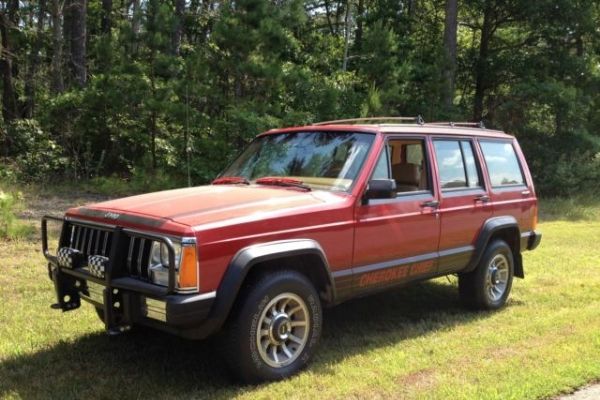 The 1984 Jeep Grand Cherokee, the progenitor of the modern SUV.
But what are SUV cars exactly? How are they different from other large passenger vehicles available today? Let's check out with Philkotse.com!
1. What is an SUV car?
SUV or Sport Utility Vehicle is a category of vehicles possessing features that make it suitable for both on-road and off-road driving. Some of the latter capabilities that SUVs typically have are higher ground clearance, four-wheel drive, and auxiliary utilitarian features such as roof rails.
Many contemporary SUVs are based on their respective pick-up truck counterparts, like the Toyota Fortuner (Hilux), the Mitsubishi Montero Sport (Strada), the Nissan Terra (Navara), and the Isuzu Mu-X (D-Max), as well as having a sturdy body-on-frame chassis. As time went on, SUVs have begun to adopt a unibody construction, similar to their smaller sedan brethren.
From being workhorses, SUVs have risen in popularity as lifestyle vehicles. By 2017, roughly 36.8% of all the world's passenger vehicles are SUVs, eating into the sales of sedans and station wagons; the latter especially wasn't able to gain traction in the local market, instead replaced by AUVs that emerged in the early 90s and MPVs that became popular in the late 2000s.
What's the difference between a crossover and a sport utility vehicle? 
>>> Refer to our SUVs for sale section to look for the most affordable cars for yourself. 
2. Types of SUV cars
Crossover SUV
The crossover SUV uses a passenger car platform instead of a body-on-frame platform., resulting in a more compact vehicle that has relative fuel efficiency and comfort. They don't possess the same offroad abilities of truck-based SUVs, although pricier models offer substantial ground clearance and all-wheel drive. Some examples of crossover SUVs are the Mazda CX-3, Toyota RAV4, Honda CR-V, and the Ford Escape.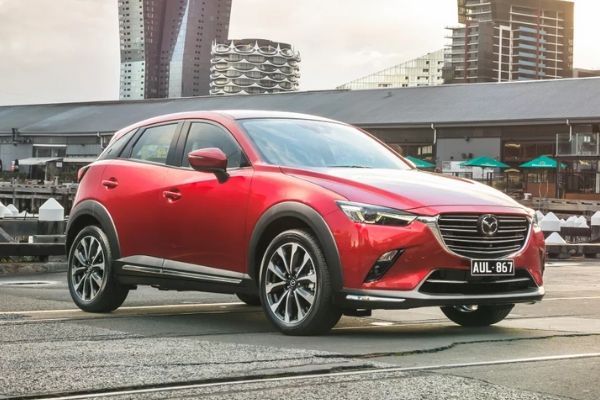 The Mazda CX-3 crossover: drives like a car and feels like a car, but looks like an SUV. 
>>> For further reference: Top 10 most fuel-efficient SUVs that Filipino drivers love
Mini SUV
Technically, mini SUVs are subcompact crossovers. These can range from offroad adventurers like the Suzuki Jimny, to something more suited to urban drives such as the Nissan Juke.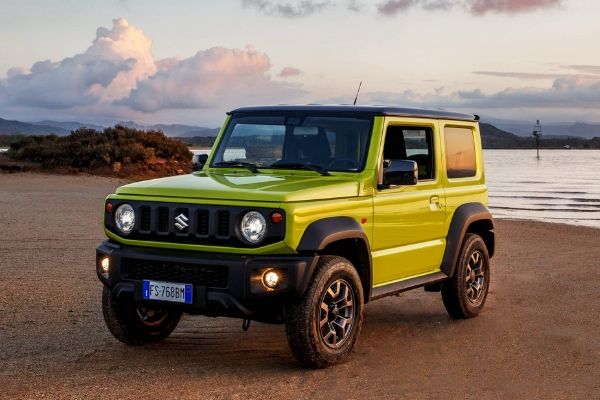 Small but insanely capable, like a little muscular bulldog
Compact SUV
These are next in size to the mini SUV, but are smaller than midsize SUVs. However, there are no actual standardized sizing/dimensions for compact SUVs. Examples of the best compact SUVs are the Toyota RAV4, the 2019 Hyundai Tucson, the 2019 Mazda CX-5 and the 2019 Kia Sorento.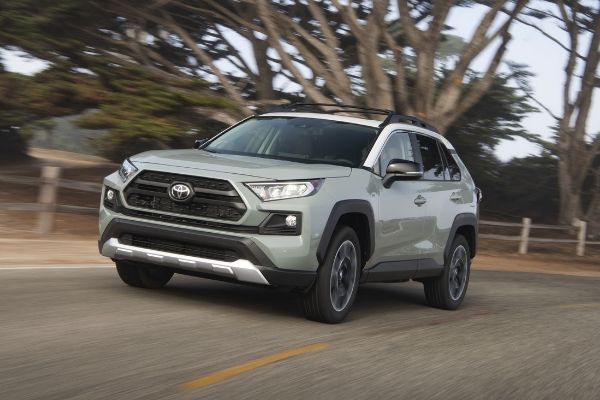 Despite its increased dimensions, the Toyota RAV4 is still considered a compact SUV
Midsize SUV
Midsize SUVs, at least here in the Philippines, benefit from the robust body-on-frame chassis of existing truck models. In terms of size, they're slotted below full-size SUVs, but often have interior dimensions that can accommodate up to seven occupants.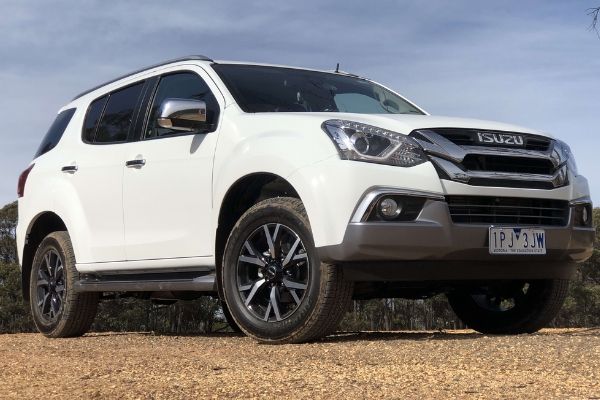 Tough, capable, utilitarian but still quite comfortable inside. No wonder the Isuzu Mu-X is such a hit.
| | |
| --- | --- |
| Mid-size SUV | Truck Equivalent |
| Toyota Fortuner | Toyota Hilux |
| Mitsubishi Montero Sport | Mitsubishi Strada |
| Nissan Terra | Nissan Navara |
| Isuzu Mu-X | Isuzu D-Max |
| Chevrolet Trailblazer | Chevrolet Colorado |
| Ford Everest | Ford Ranger |
>>> Related: SUZUKI GRAND VITARA 2016 FOR SALE
Full-size SUV
These are the big boys, the largest SUV class available in the market today. While some are marketed with off-road capabilities like the Nissan Patrol and the Toyota Land Cruiser, a great many others like the Range Rover, the Cadillac Escalade, and the Ford Explorer are more suited to on-road, luxury use.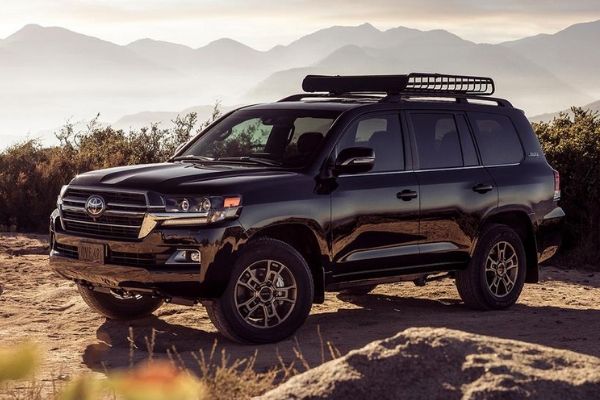 Made for everyone, from families to private security contractors
>>> You might want to read: Ins and outs: Large SUVs and what makes them tick
3. Differences between AUV and SUV
In the 60s and 70s, another vehicle category came to prominence on our roads: the Asian Utility Vehicle or AUV. Like SUVs, they originally started out as barebones, utilitarian machines (bringing to mind the Ford Fiera, Mitsubishi Cimarron and Nissan Bida). Later iterations featured amenities that allowed them to be marketed as enjoyable family vehicles and capable business haulers at the same time, such as the Toyota Tamaraw FX, Mitsubishi Adventure, and Isuzu Hilander (later Crosswind). Today, the AUV category has all but disappeared in our market, a casualty of increasingly stringent emission and safety standards.  
Despite similarities in their history and body construction, what makes AUVs different from SUVs? An AUV is less rugged (although some have been known to tackle light offroading with ease), it makes less power and typically has less features compared to an SUV, all for cost considerations.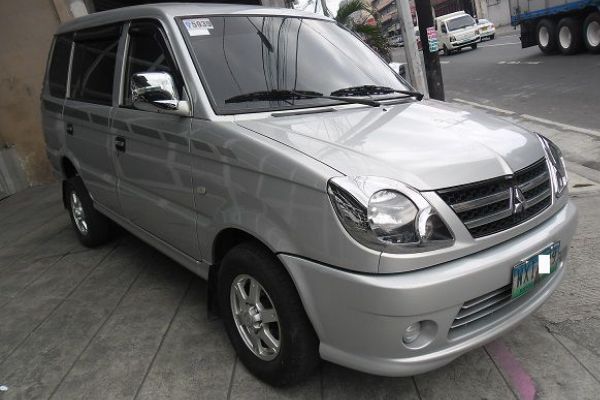 The Mitsubishi Adventure set the bar for AUVs in the market
>>> Also check out: Reasons why an SUV is the best option for Filipino motorists
4. Difference between MPV and SUV
Known in the American market as minivans, MPVs or multi-purpose vehicles are essentially people carriers, with models under this category typically featuring generous interior space for passengers and cargo. In the Philippines, MPVs are widely considered the natural evolution of AUVs, with the introduction of the Toyota Innova, the capable but compact Suzuki Ertiga, and the luxurious Honda Odyssey.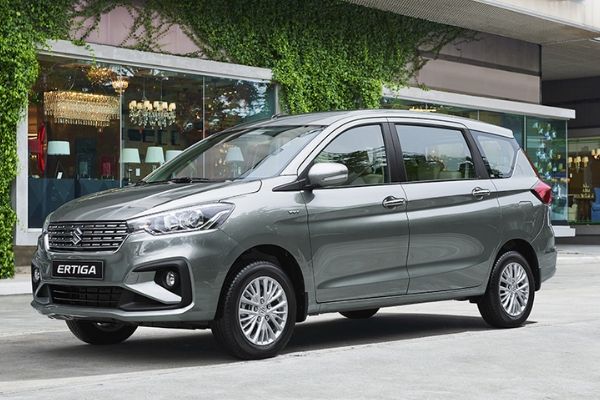 The Suzuki Ertiga is an affordable people carrier that looks classy at the same time
5. Are SUVs safer than other cars?
There is a continuing debate among car enthusiasts on whether or not an SUV is safer than other vehicle types. Unfortunately, the answer isn't as simple as saying Yes or No.
Proponents will vouch for an SUV's mass as a major deciding factor regarding its safety; the bigger the vehicle, the more capable it is in deflecting the force of a crash. And then there's also the superior ride height which gives drivers a commanding view of the road, enhancing safety. While these may be true to some extent, there are studies suggesting that sedans have the upper hand in collisions involving similar vehicle types, where SUVs tend to crush each other, on account of the momentum due to their mass.
>>> Read more: Is it true that SUVs and bigger cars are safer on the road?
How about rollovers?
Due to their mass, powerful engines and high center of gravity, SUVs have a higher risk of rollovers compared to passenger cars. To make matters worse, rollovers accounted for 20% of passenger fatalities, according to a study done by the National Highway Traffic Safety Administration.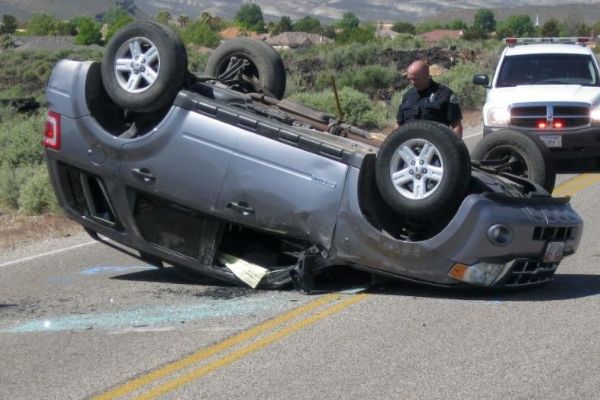 A quick Google search will reveal specific SUV models that are susceptible to rollovers
6. Are SUVs easier to drive than other cars?
The heavier weight might give the impression that SUVs are a pain to drive compared to smaller vehicles. But advances in automotive engineering, such as improved suspension layouts and electric power steering, have made it possible to handle an SUV with just one hand. Be that as it may, it's still worth noting how to properly drive an SUV. The amount of power and torque that SUVs make warrant caution for every SUV driver out there who tend to drive their rigs with abandon.     
If you want to have fun by driving fast, do it on a track, and prereably NOT aboard an SUV. The trails are where SUVs are most comfortable, so if you're planning on taking one offroad, make sure that your ride is equipped accordingly. It also helps to brush up on offroad driving from experienced drivers, and don't forget to have fun. No matter how much power it makes, an SUV is not meant to go fast.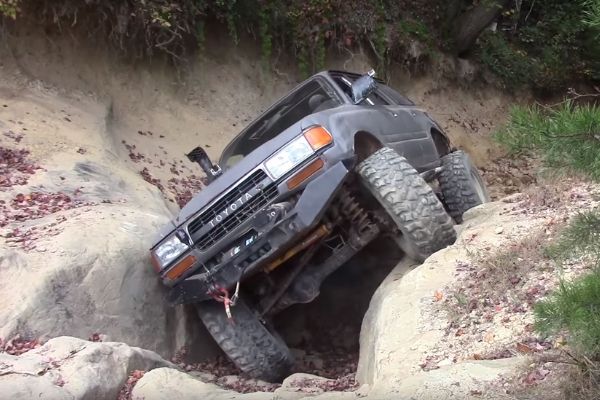 Yes, this is the best way to enjoy an SUV
Another thing to remember is that it's generally more challenging to park a bigger and taller vehicle. Driver-assist technologies might enable you to circumvent this, but it would still be best to practice and get used to maneuvering a vehicle with increased dimensions. After all, no amount of driving aids can replace actual experience.
>>> Click here to get more helpful tips and advice for all car owners.


Cesar G.B. Miguel
Author