In a surprising move, Toyota chose to refresh their ever-reliable Toyota Avanza 2020 Philippines. Find out the latest price, spec, interior, exterior & features in our expert Avanza Review.
In this review...
Introduction

Exterior

Interior

Engine & Performance

Safety Review

Price & Variant

Specsheet

FAQs

Conclusion
1. Toyota Avanza 2020 Philippines Review: Introduction
The Avanza has arguably become the heir to the Revo's throne as Toyota's contender for family transportation, and why not? It is relatively affordable, seats seven occupants, offers a rear-wheel-drive layout, all while featuring Toyota's legendary reliability.
With the emergence of the Toyota Rush in 2018, it was quite a surprise to find out that Toyota is still offering a refresh of the Toyota Avanza 2020, sporting a new facelift in line with the brand's current design language. Does the Avanza still have what it takes, knowing that the bigger and more equipped Toyota Rush shares showroom space with it?
Join us in our expert Toyota Avanza 2020 Philippines Review to get a deeper understanding of this MPV. Let's get started!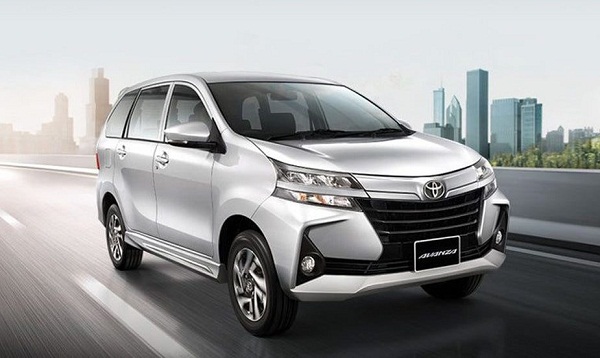 The Toyota Avanza has gained enough of a following to warrant a refresh
>>> Latest update: 2021 Toyota Avanza: Expectations and what we know so far
2. Toyota Avanza 2020 Philippines: Exterior Review
The 2020 Toyota Avanza exterior design has remained generally unchanged since its introduction in 2006. It features a mono body two-box design and is marketed as an entry-level car-like MPV, replacing the more truckish Revo. For the 2020 model year, the Avanza has now been updated to mirror the brand's corporate design.
With the funky split headlamp design, large gaping front air dam and lip spoiler, the Avanza isn't out of place when parked beside higher-end Toyotas such as the Toyota Alphard; in fact, if you squint just a little, you might even call it the Alphard Lite.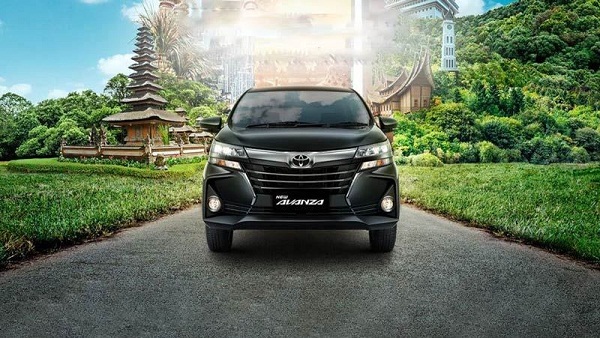 The New Front Grille gives the Avanza a more menacing look
The profile doesn't offer much to write home about, as it retains most of the design and sheet metal of past iterations. One thing that the Toyota Avanza has going for it though is an all-new design for its 15-inch alloy wheels; it fits the overall aesthetic perfectly, and I can almost hear Vios owners drool at the chance to get this for themselves.
2020 Avanza 7 passengers
The rear offers more substantial changes, sporting the same taillights as before but with the addition of cosmetic tail light garnishes, connected by a prominent chrome bar that creates a sense of luxury. All in all, the external changes made to the 2020 Avanza actually put it in my list of seven-seater MPVs to buy.
YOU MAY WANT TO READ
Model Price Philippines
₱ 1,179,000 - ₱ 1,373,000
Model Price Philippines
₱ 1,368,000 - ₱ 1,885,000
Model Price Philippines
₱ 998,000 - ₱ 1,332,000
3. Toyota Avanza 2020 Philippines: Interior Review
The 2020 Toyota Avanza interior features pretty much the same set of amenities as the previous model while showcasing a few changes here and there to keep the model fresh. For starters, there is the new center console which looks so much cleaner, ditching the large dials of the A/C system in favor of digital automatic climate controls.
The touchscreen head unit has been updated as well, trading its dials and physical buttons for capacitive ones. The seats aren't as well-padded compared to the Toyota Innova but hew more closely to those on the Vios. This means that long-distance trips need to be well-planned, and expect to make more stops along the way for some stretching.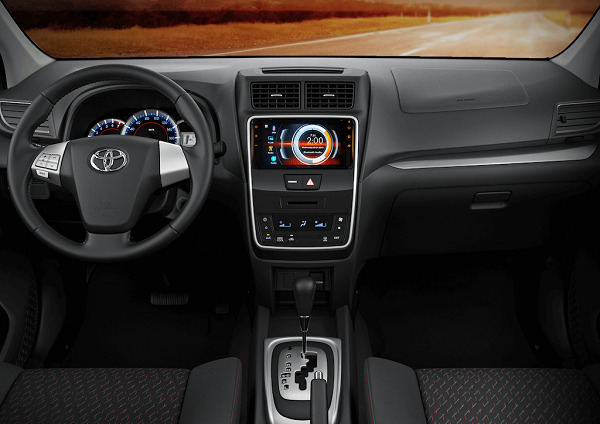 The heavily revised dashboard gives the Avanza a sleeker style
Space is adequate for a small MPV, although calling the 2020 Avanza a seven-seater might be a stretch, considering that most members of Philkotse.com staff are big boys; nevertheless, the cargo compartment can swallow most of our stuff. Folding up the third-row seats unlocks even more space to fit most of our luggage and then some.
The Avanza has always been known to offer above-average interior amenities, but with the 2020 model's addition of more charging ports, padded door panels, and rear vents, it knows how to play catch-up with the rest of the line.
>>> Suggested car comparison to help you decide which will be your best MPVs:
4. Toyota Avanza 2020 Philippines: Engine & Performance
The 2020 Avanza's performance and handling won't exactly blow people away, but believe it or not, that's a good thing. It still retains the old 1.5-liter engine from previous models, good for 102 hp and 136 Nm of torque. The Avanza manages 0-100 kph at a leisurely 12 seconds with the automatic transmission, which isn't bad if. Considering what the Avanza is, we doubt you'll be hitting triple-digit speeds with it, anyway.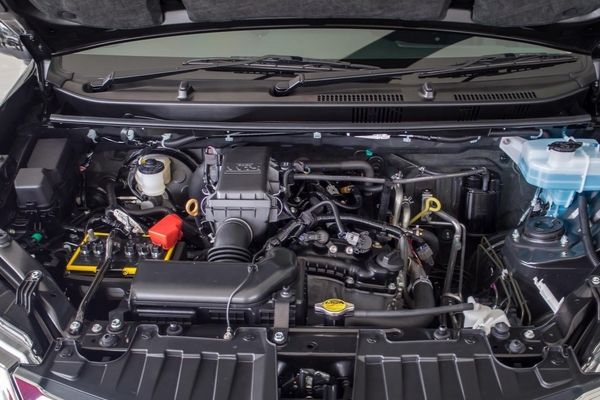 Avanza road manners can be described as dynamic yet practical
Despite the snazzy upgrades, the Toyota Avanza 2020 at its core is still a workhorse. Sure it's rear-wheel drive, but if you expect to do a Takumi-style Initial D drift with it, you're only asking for trouble, since the ride height corresponds to a higher center of gravity, tootling around the city, however, it is a perfectly reliable family car.
The solid rear axle gives it a sense of rugged appeal that isn't all that different from the Revo of old. Temper your expectations, and you might even fall in love with how this car drives.
5. Toyota Avanza 2020 Philippines: Safety Review
Seatbelts, ISOFIX anchors, dual airbags up front and anti-lock brakes with electronic brakeforce distribution are all the safety features that you get with the 2020 Avanza. I wouldn't call this a bad thing though; perhaps the lack of electronic nannies like Toyota Safety Sense and parking assistants give this car a more old-school vibe. Hey, at least there are fewer things in the car that can break over time, right?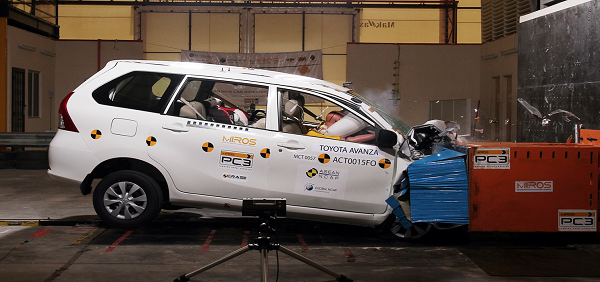 The Toyota Avanza received 4 out of 5 stars in the ASEAN NCAP crash tests
>>> Check our Cars for sale section to look for other variety of affordable options
6. Toyota Avanza 2020 Philippines: Price & Variant
| | |
| --- | --- |
| Variant | Price |
| Toyota Avanza 1.3 J MT price | ₱731,000 |
| Toyota Avanza 1.3 E MT price | ₱864,000 |
| Toyota Avanza E AT price | ₱907,000 |
| Toyota Avanza 1.5 G MT price | ₱957,000 |
| Toyota Avanza 1.5 G AT price | ₱1,000,000 |
| Toyota Avanza 1.5 Veloz AT price | ₱1,065,000 |
>>> Refer to our full Toyota Avanza Philippines for sale with estimated price instalment.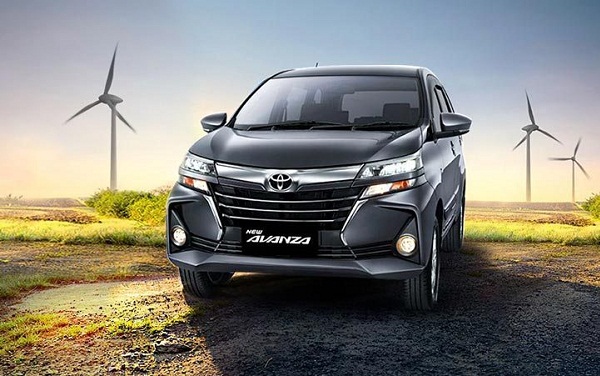 The new Avanza is sold at the price starting from ₱731,000
7. Toyota Avanza 2020 Philippines: Specs
Overall

Name

Toyota Avanza 1.5 G

Body Type

MPV

Price

P1,065,000

Transmission Type

Automatic

Dimensions

Length

4,190 mm

Width

1,660 mm

Height

1,695 mm

Wheelbase

2,655 mm

Ground Clearance

200 mm

Turning Circle

9.4 m

Number of Doors

5

Number of Seats

7

Engine & Performance

Engine Size

1.5 L

Displacement

1,496 cc

Number of Cylinders

4

Number of Valves

16

Transmission Category

4-Speed Automatic

Power Train

Rear-Wheel Drive

Max Output

103 hp @ 6,000 rpm

Max Torque

136 Nm @ 4,200 rpm

Fuel Type

Gasoline

CO2 Emission

N/a

Fuel Capacity

45 L

Features & Technologies

Wheel Size

15 in

Wheels Metal Type

Alloy

Airconditioning System

Automatic Climate Control

Entertainment System

2-DIN touchscreen, CD, MP3, Radio, 4 Speakers

Connectivity

Aux-in, Bluetooth, USB

Navigation System

Yes

Power Steering

Yes

Power Outlet

Yes

Yes

Steering Wheel Audio Control

Yes

Warranty

3 Years (100,000 km)

Safety Features

- Driver's Airbag

- Front Passenger's Airbag

- Electronic Brake Distribution

- ABS, with Electronic Brake-force Distribution

- Immobilizer

- Security Alarm

- Electronic Door Locks

- ISOFIX
>>> Schedule a visit at the nearest Toyota Philippines dealerships for further the latest promos, financing options, etc
8. Toyota Avanza 2020: Frequently Asked Questions
Q: How many seats do the 2020 Toyota Avanza have?  
The Avanza's base variant is a five seater, while the rest of the lineup are all offered with seven seats.
Q: What are the rivals of the 2020 Toyota Avanza in the Philippines?
The Toyota Avanza competes with the likes of the Suzuki Ertiga and Honda Mobilio.
Q: What safety features are the 2020 Toyota Avanza offered with?
All variants of the Avanza come equipped with front airbags, anti-lock brakes with electronic brakeforce distribution, child locks, and of course; ISOFIX.
Q: Is the 2020 Toyota Avanza an MPV?  
Yes, it is. The Avanza features a mono body two-box design and is marketed as an entry-level car-like MPV.
Q: What is the 2020 Toyota Avanza Veloz?
The Avanza Veloz is the top-spec variant of the Avanza. It has been launched in the local market since 2017 and is now priced at Php 1,077,000.
9. Toyota Avanza 2020 Philippines Review: Conclusion
If there is one thing to take away from the 2020 Toyota Avanza, it is that it holds up pretty well. The MPV has a large fanbase in the Philippines and many find the price range and feature set quite attractive. The Avanza is largely used as a workhorse, a fleet vehicle for business and as a family hauler - roles that the Toyota Rush isn't too keen on as it targets a different market.
The similarity with the good old Toyota Revo isn't skin-deep; it has practically penetrated our zeitgeist and culture the same way, and we can probably expect the Avanza to have several more years in its lifecycle.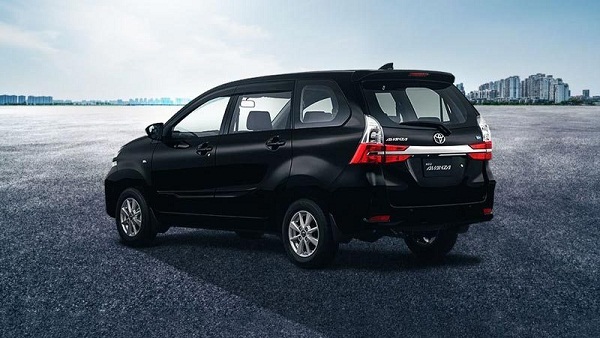 The 2020 Toyota Avanza justifies its existence by offering great value for money
If you're looking for the best deals on the Avanza or other Toyota models, make sure to check our listings of Toyota for sale section from our authorized dealers, and let them know that you found them here on Philkotse!


Roy Robles
Author