Is this the fourth-generation 2021 Nissan X-Trail?
These leaked images might preview the upcoming, full-revamped Nissan X-Trail.
The current Nissan X-Trail has been around since 2013. It's 2020 now and many are wondering, what's the fourth generation going to look like? Is it going to be a mere appearance update or will the X-Trail get a new generation at all?
Leaked pictures of the 2021 X-Trail surfaces
On a French forum called Worldscoop, several pictures of the alleged 2021 Nissan X-Trail (or Rogue in other markets) were posted on April 16, 2020.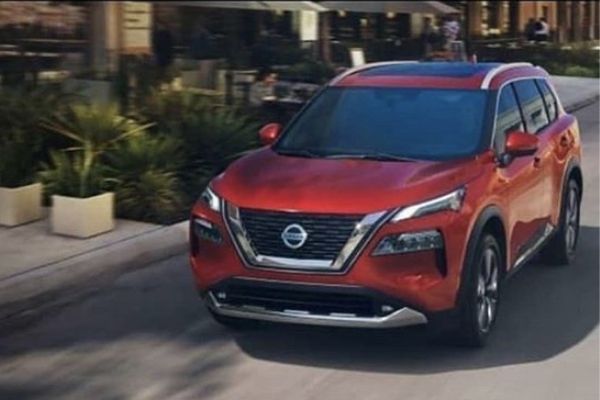 Here's one showing the "new" X-Trail's more aggressive front fascia [Source: Worldscoop]
We don't exactly know where these pictures came from, or whether they're legitimate or not, so do take them with a healthy dose of skepticism.
On the other side of the coin, many are saying that these images actually came from an official Nissan brochure. Again, this is a leak so it might be the real deal, or it might not be. Who knows?
Regardless, let's take a closer look.
Upscale and more aggressive-looking
On the outside, the leaked X-trail photos are showing a much more aggressive design for the Nissan compact crossover. It still has the "V-Motion" grille up front, but the front bumper now has a wider inlet and a pair of a sharper-looking set of lights.
Towards the sides and the rear, it appears that the new X-Trail is much more muscular and is given a lot of sharp angles. Even the wheel arches are more pronounced, and the taillights are thinner. And also, the rear end looks very much like the Nissan Terra's.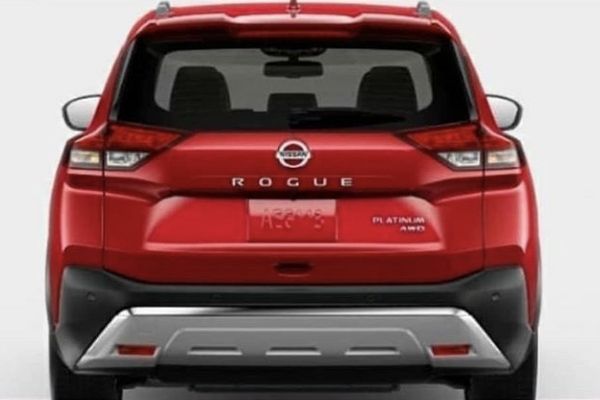 Yeah, it really looks like the Terra's rear end [Source: Worldscoop]
Inside, 2021 Nissan X-Trail looks like it'll come with a new LCD instrument cluster. There might also be a new all-mode 4WD selector dial. Overall, the interior definitely looks fancier and plusher than the current third-generation X-Trail's, but we do hope that they've also updated the driver safety features as well.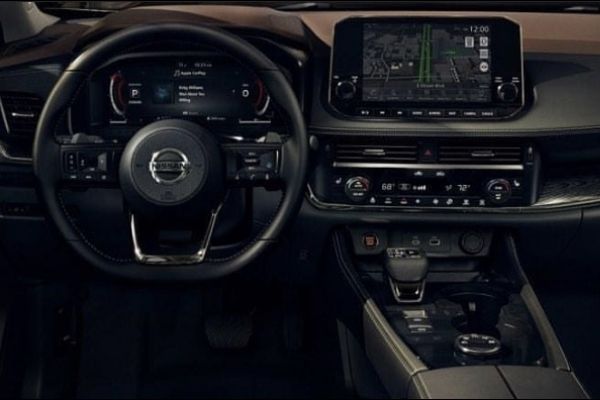 The new interior looks more premium  [Source: Worldscoop]
Possible engine options
Apart from the leaked pics shown above, there are also some rumors that it might be coming with a similar hybrid system to the one found on the Outlander PHEV. Nissan, after all, also belongs to the Nissan-Mitsubishi-Renault alliance, so the new Outlander and the upcoming 2021 X-Trail might be sharing mechanical underpinnings.
A lot is still unknown about the 2021 Nissan X-Trail
As of now, the debut and its consequent release date are still unknown. If we had to make a guess, this new X-Trail might make an appearance around the fourth quarter of 2020.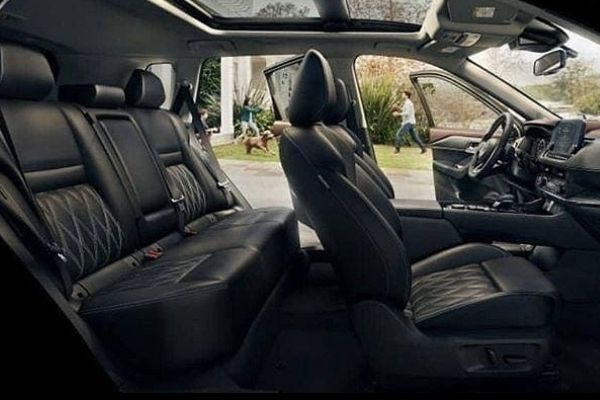 If this is indeed the 2021 Nissan X-Trail, then they sure did modernize it [ Source: Worldscoop]
What we're confident of however is that the fourth generation, 2021 Nissan X-Trail will be sold here. The current one is available locally after all. Like most new releases, however, it might take a while to get here.
For more automotive news, keep reading here on Philkotse.com.
Author
Cesar learned how to drive a car years before he got his license. Today, he's still looking for that perfect '90s Japanese coupe to drive into the sunset while listening to Crazy Little Love by Nuage. Also has a thing for badass off-road vehicles and weird engine swaps.